Hello all! Today I would like to show you how to make a Onion bread with cumin. I will share with you this easy and wonderful recipe.
My family love this bread. You can try to bake it as well ... :-D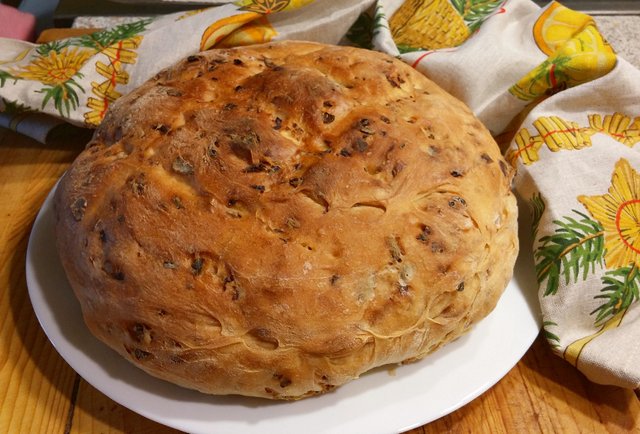 Ingredients :
0.5kg very fine flour
1/2 teaspoonful of vinegar
1/2 teaspoonful of sugar
1 and 1/2 teaspoonful of salt
half of yeast (yeast cube 42g)
300ml water
cumin
onion...3 pcs
lard/oil for frying onions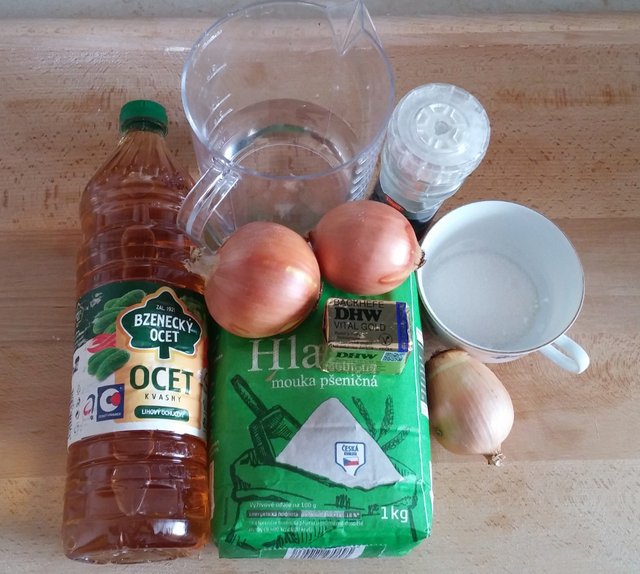 Recipe with pictures:
1.Use a sharp knife, cut onion into pieces. Fry it to golden brown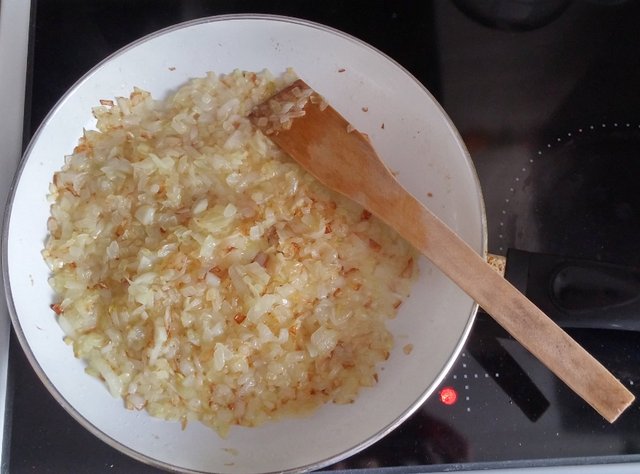 2. Make a dough and then to add the onions.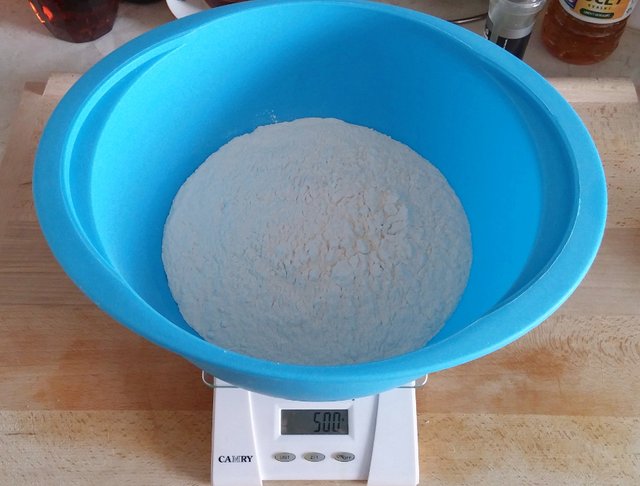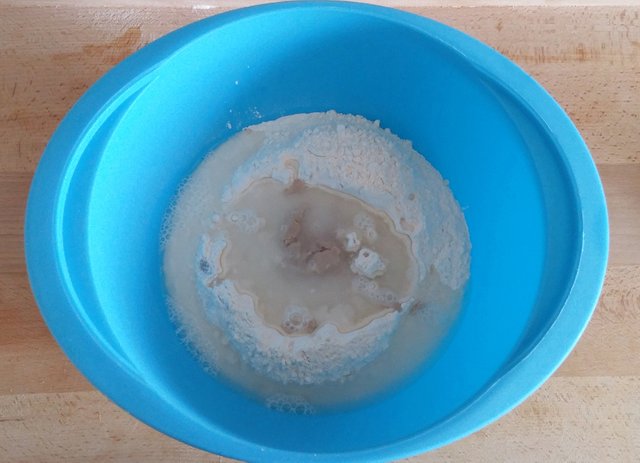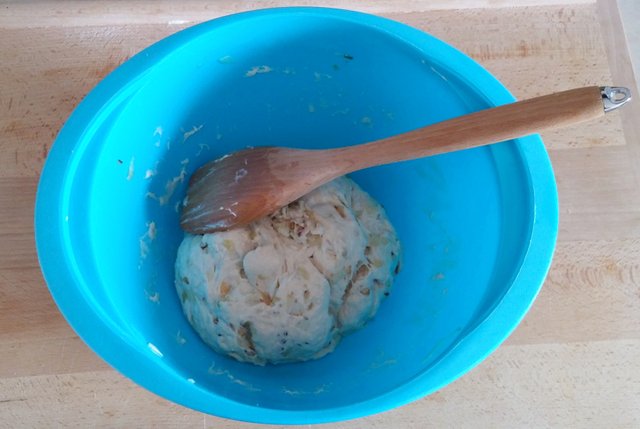 3. Let the dough rise 60min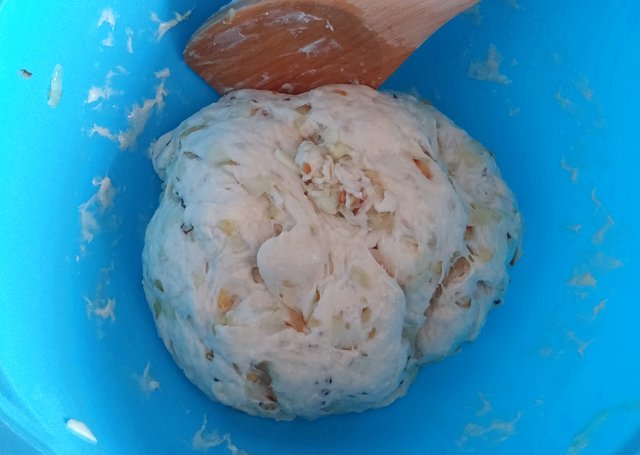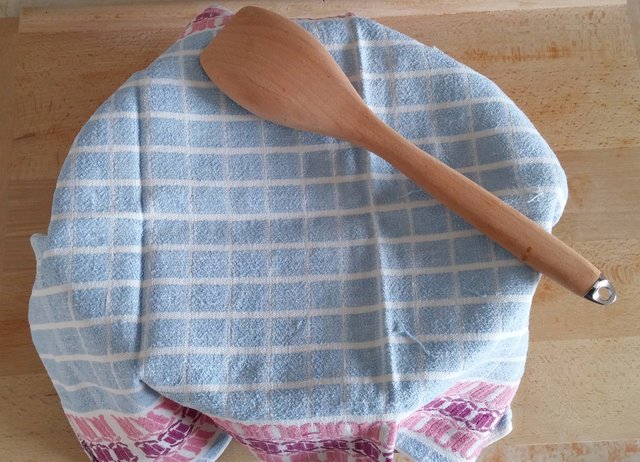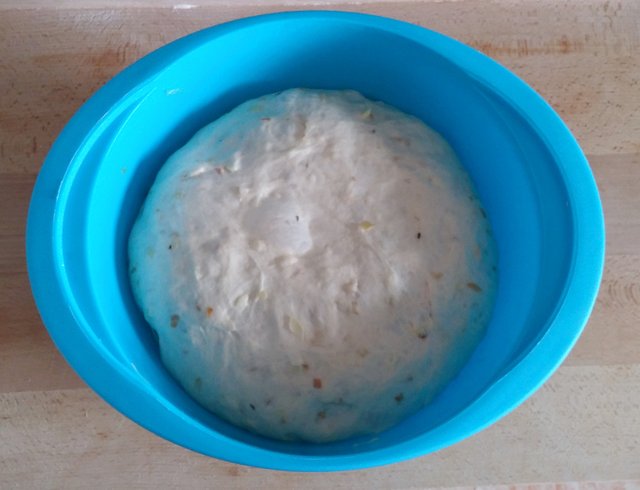 4. Make a cob loaf and let it rise on a baking paper for 10 minutes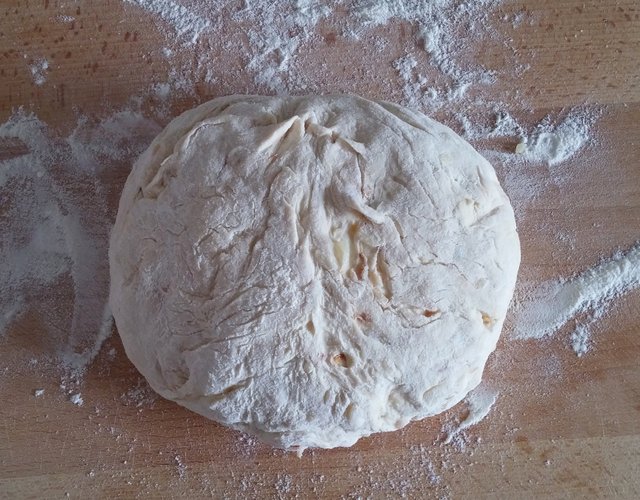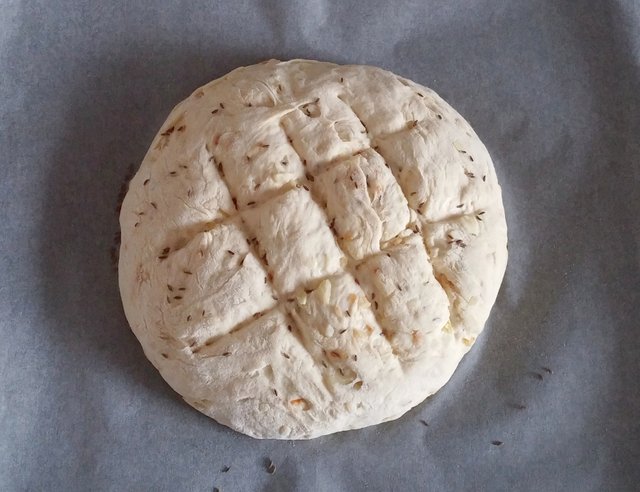 5. Bake it in a preheated oven set to 180C for 45 minutes. Smear bread with acid-saline water during the cooking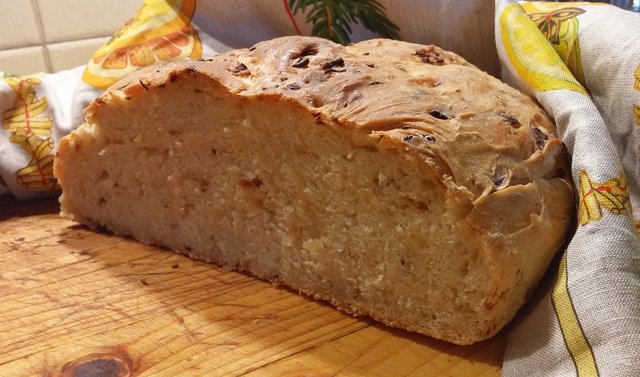 Bon appetit my friends!