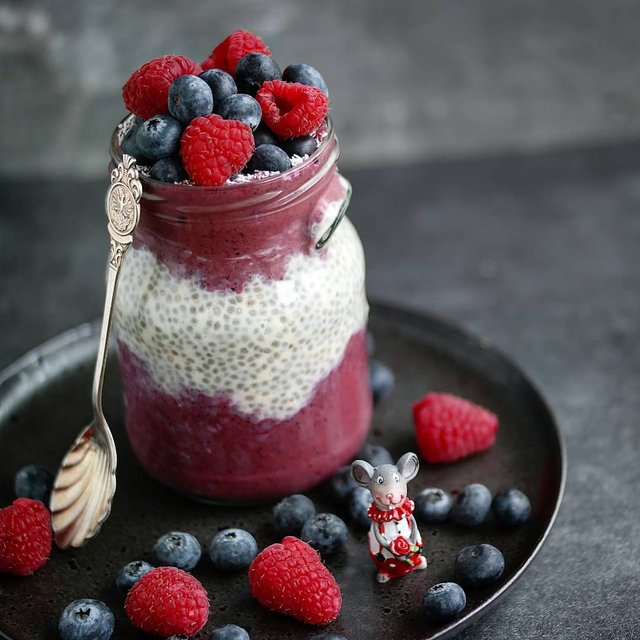 Hello dear steemit's friends ! Anyone for wild blueberry coconut smoothie with almond milk chia pudding? I prepared this yummy jar yesterday and had it for breakfast today.😉 It was so tasty...Sometimes after such a breakfast I am looking for what I am going to eat for the next meal:)Do you feel the same?
RECIPE:
6 tbsp frozen blueberries
200 ml coconut milk 75 %
2 tbsp hemp seeds
chia seeds soacked overnight in almond milk
Blend the blueberries with coconut milk. Make some layer using this smoothie and chia pudding.