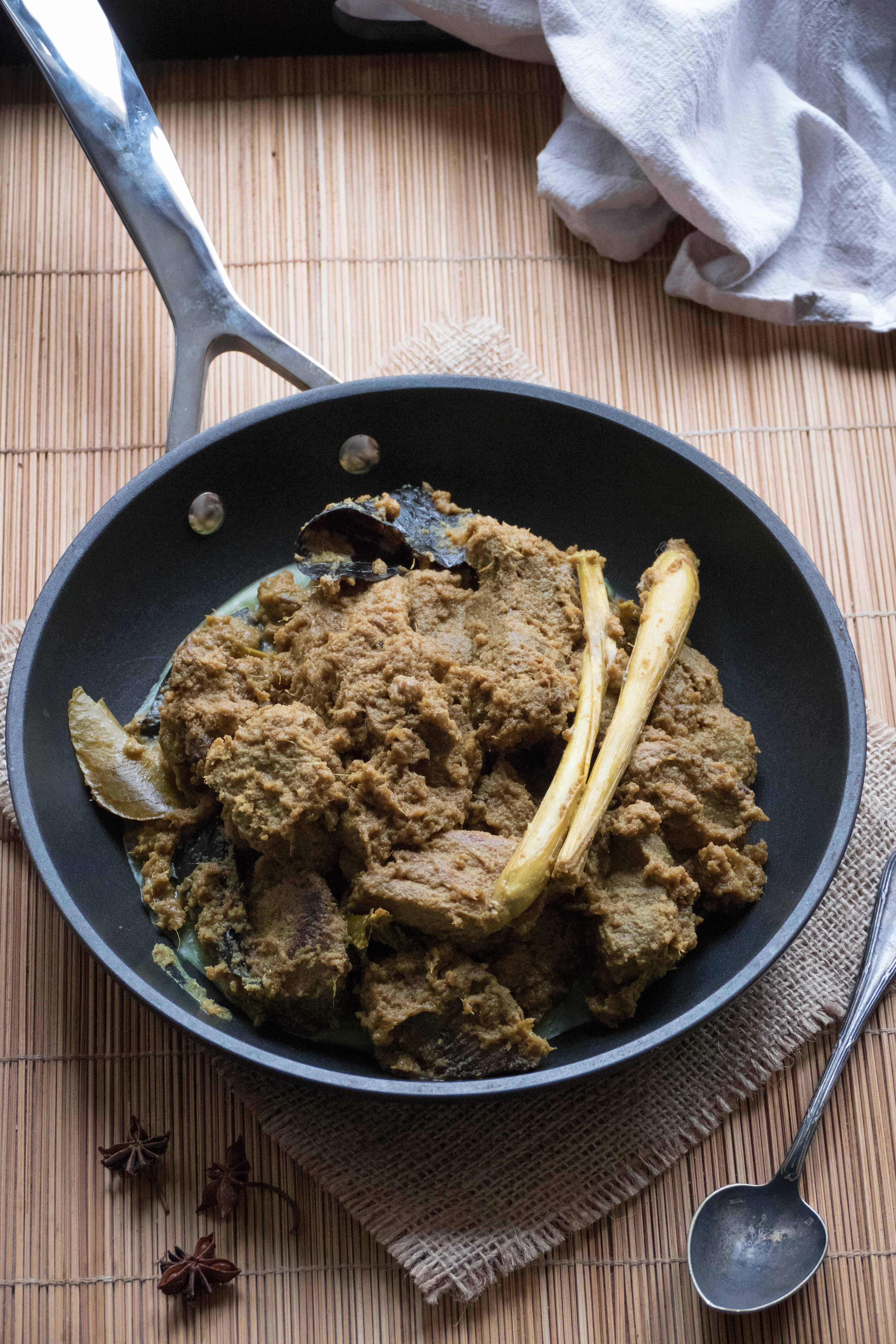 Have you ever heard about Rendang? It's one of Indonesian dishes which originated from West Sumatra, Indonesia. Rendang is made with beef that is slow-cooked in a spice paste and coconut milk for at least 3 hours which creates a flavorful taste. This dish is very famous in every part of the country even in outside of the country. And you know what? The flavor gets better over the time.
In addition, CNN readers crowned Rendang as "World's Most Delicious Food". They launched a survey and the result was published on 2011 on their website and re-published it recently on 2017. Another Indonesian dish, Nasi Goreng which means stir-fried rice, occupied the second place. It's nice to know that Indonesian dishes are well appreciated by a lot of people.
Today, I want to share with you the recipe of the famous Rendang. I promised to @chefsteve some time ago that I'd share the recipe on Steemit and I just found the time to make it today as it really took quite a long time. Maybe that's why this dish is often served for a special occasion. Unless you go to restaurant, they serve it everyday :-D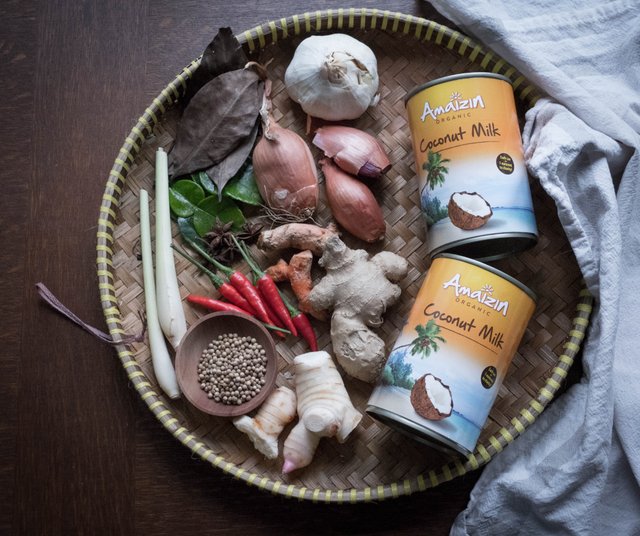 Indonesian Beef Rendang
Ingredients
1 kg rumsteak, cut into big chunks
800 ml coconut milk
2 lemongrass, bruised
4 kaffir lime leaves
3 Indonesian bay leaves, you may substitute it for normal bay leaves
1 turmeric leaves, I omitted this because I couldn't find any in Belgium
1 star anise
300 ml water
salt to taste
For Spice Paste
15 small shallots
10 cloves garlic
1 thumb-sized piece fresh ginger
1 thumb-sized piece fresh galangal
1 thumb-sized piece fresh turmeric
1/2 tsp coriander seeds
chili to taste, deseeded (optional)
some water to help grinding
Directions
In a blender, grind all the ingredients of spice paste until smooth. Transfer into a big pan or a casserole.
Add the remaining ingredients, except salt, mix them and cook on medium low heat for about 3 to 4 hours until the spices have dried up.
Stir regularly during slow-cooking. After 2 hours cooking, season with salt to your taste.
Better served with hot steamed rice.
PS: I turned off the heat after 2 and half hours. I didn't want to dry up all the spices. I like it this way and I know I will reheat it the next day so it wont become too dry. Also as I said previously, this dish gets better over the time and the color turns darker.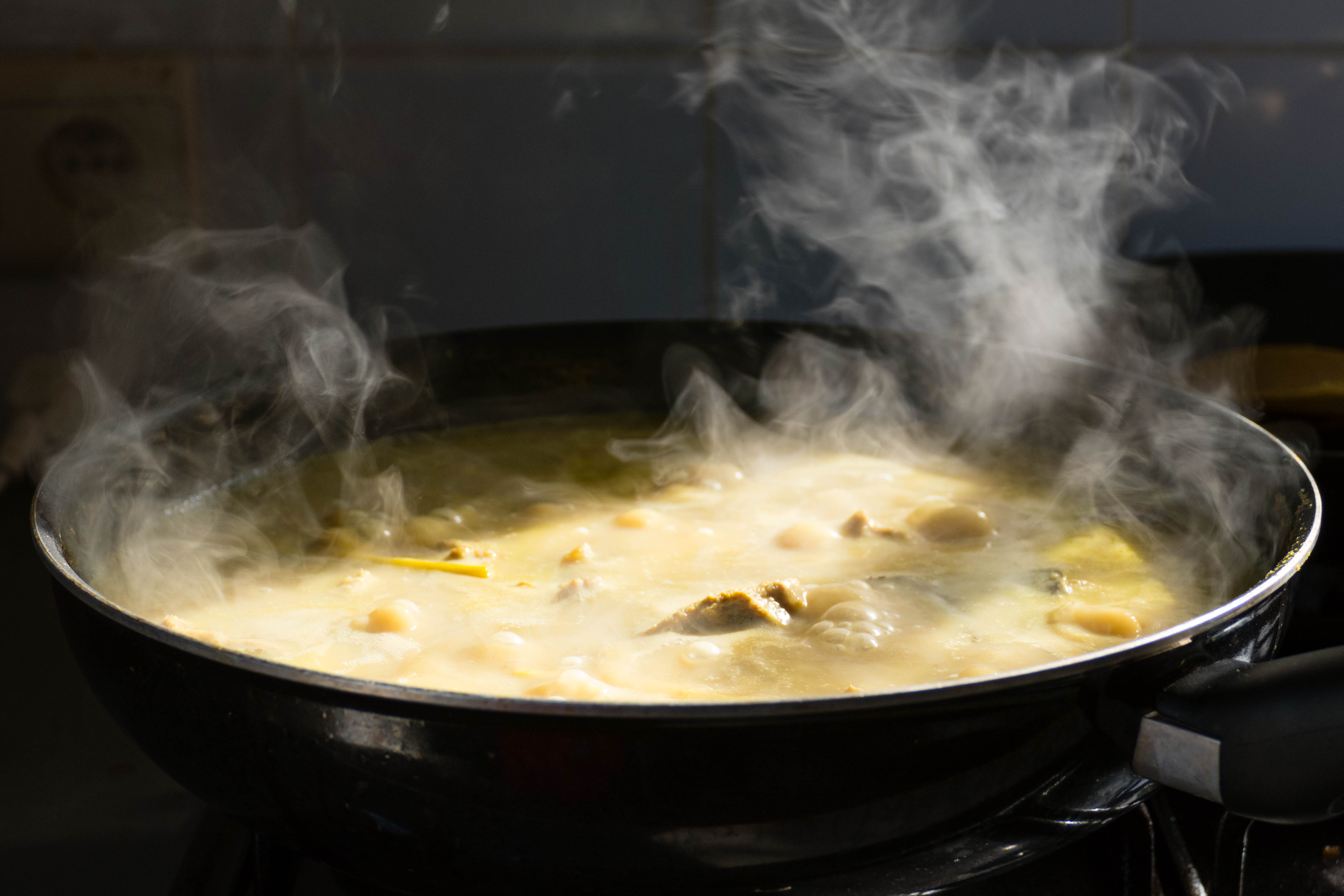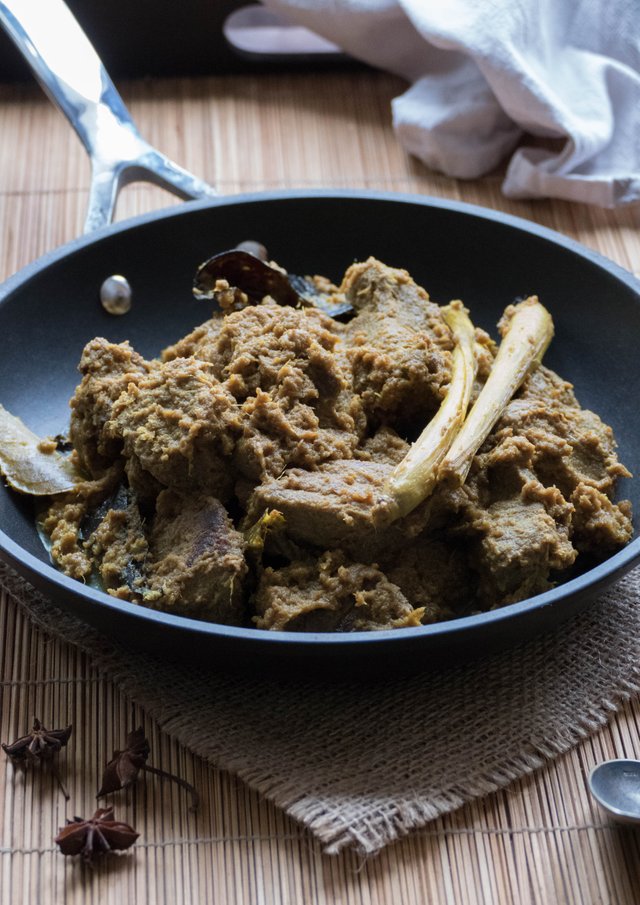 What do you think about the recipe? It's easy right? You dont need high culinary skill to cook this dish. Everyone can make it from scratch. You dont even need to marinate the meat a night before. All you need is patience and when it's done, hard work paid off. Trust me! :-)
Please let me know if you try this recipe and I hope you like it.
Thank you for reading.
Cheers,


All content and images are original and mine. Pictures were taken with Panasonic Lumix DMC-FZ1000.