My body's wanting me to break away from the processed foods. Whenever I think of grabbing a Mac and Cheeze, I feel my body letting out a sigh of disappointment. Still figuring it all out.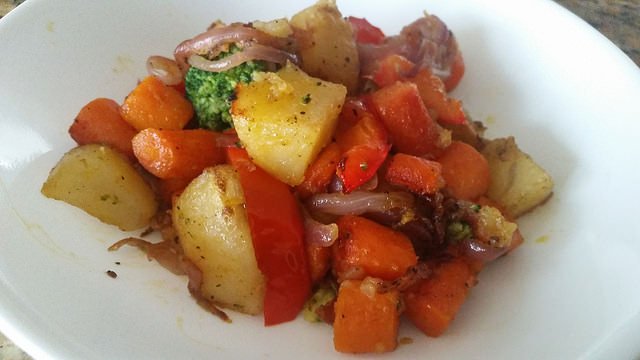 Thankfully there were still some veggies in the fridge from when "Omni" wanted chicken soup. So, I chopped up a few things, threw them in a pan with olive oil and a few seasonings, and threw it in the oven. Not quite what I wanted, but better than what I would normally settle for.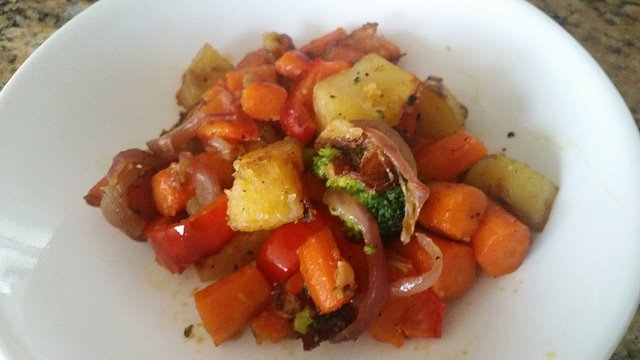 A bit too heavy...but tasty and satisfying, nonetheless...
Makes sense since it is summertime....though it's currently 58 degrees; my kind of weather! :-D