THE PERFECT BRAZILIAN STRAWBERRY SMOOTHIE/SHAKE - SUCO DE MORANGO COM LEITE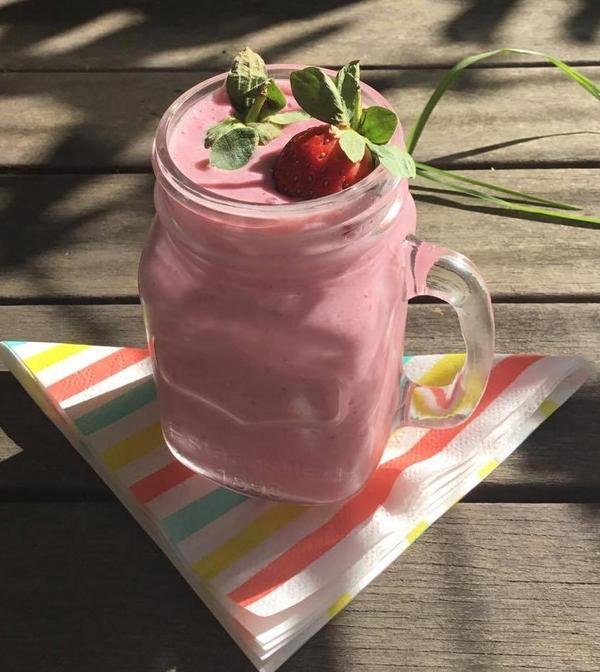 I can remember my Brazilian sister-in-law telling me that she went into a coffee place here in Australia and asked for "Strawberry juice with milk" and the guy at the counter was really confused. I too was confused, and she assured me that it is a very popular drink in Brazil. I tried this drink for the first time at breakfast with my husband @rlamasb when we were in Brazil, and loved it. I am excited to recreate this traditional Brazilian sweet treat for you guys on Steemit!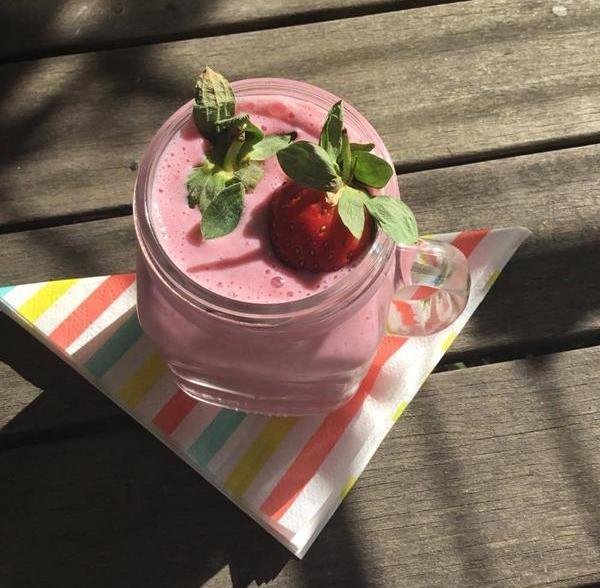 It is super yummy, but not exactly a healthy shake or smoothie. This would be more like a little treat for the weekend, to have at breakfast or even as an after-dinner indulgence!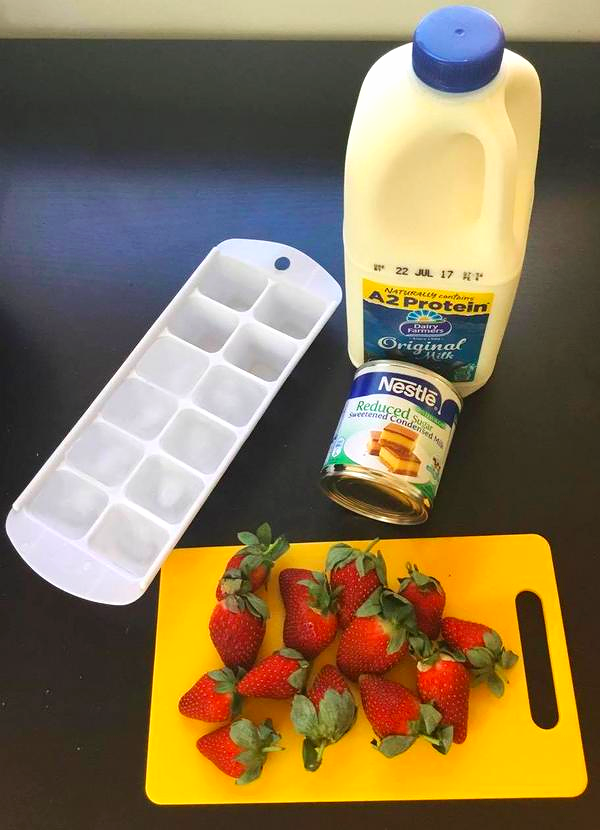 Ingredients: 1 punnet of strawberries 🍓 🍓 🍓 , 2 tablespoons of sweetened condensed milk, regular milk, 4-5 ice cubes. This amount of ingredients will make one generous portion (as shown) or 2 small portions!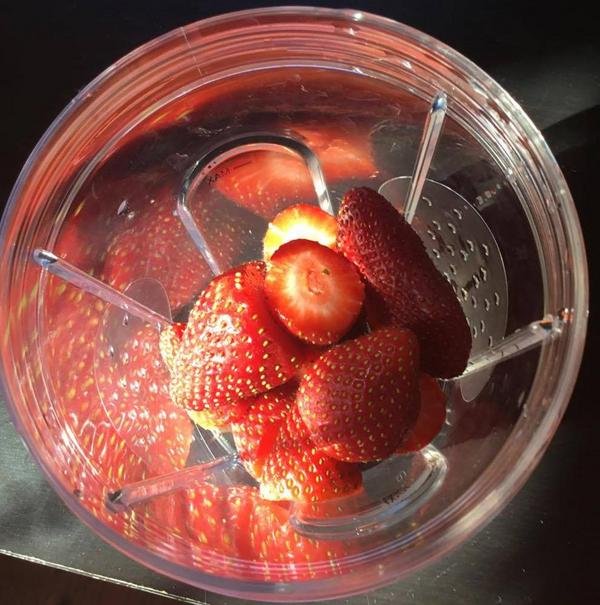 Chop strawberries into the blender (removing their green parts) and then add the condensed milk, the amount of regular milk to your preference (I added enough to cover the strawberries) and then the ice cubes.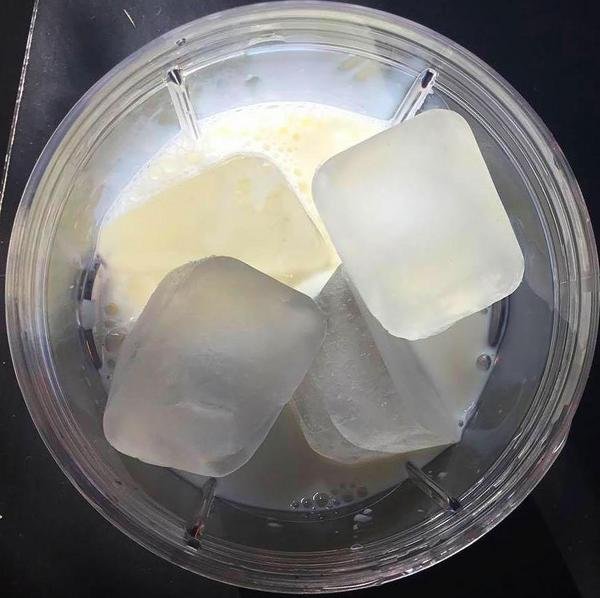 Give it a spin in the blender and taste test! Add more condensed milk or regular milk if needed!....
And voila! Garnish with a strawberry or two to add some cuteness to your breakfast table! 🍓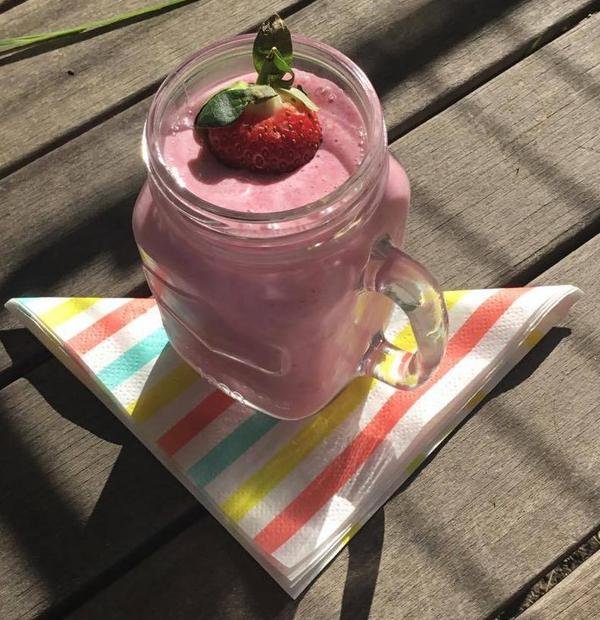 Super creamy, sweet and delicious!
If you guys want a healthier smoothie to make, you should check out my
Avocado and Banana Smoothie Recipe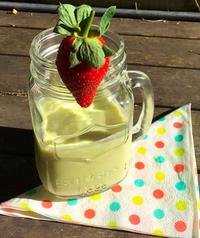 Or if you guys want more sweet treats from Brazil, you should also check out my Brazilian Brigadeiro and Beijinho recipe, where I made these: