🎄 EGG NOG HOT CHOCOLATE 📷 FOOD PHOTO SHOOT & EASY RECIPE 📷
Chocoholics, here's your fix!
Who here has seen the movie "The Polar Express?"
It's a unique movie, a Christmas movie that is in my list of must sees every year. I have been so busy that I have yet to see it this year though.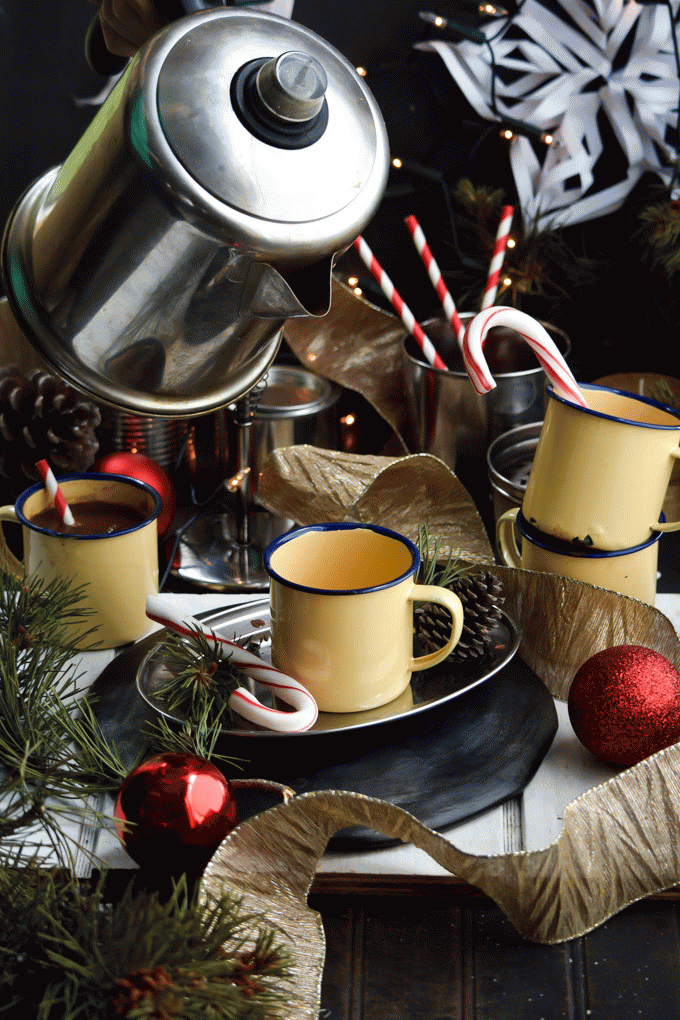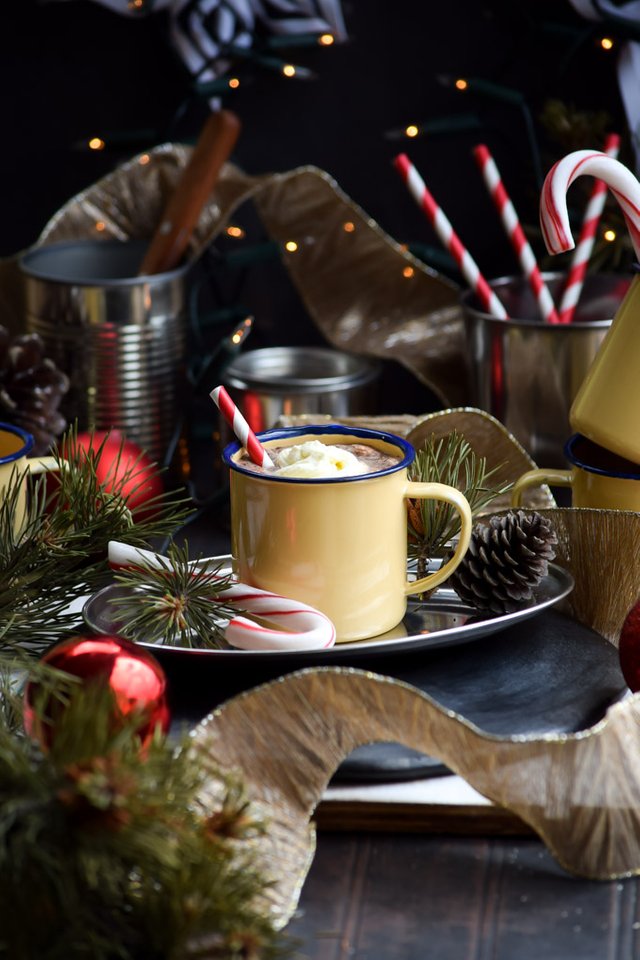 One of my favorite scenes is the 'Hot Chocolate' scene, anybody here know what I am talking about?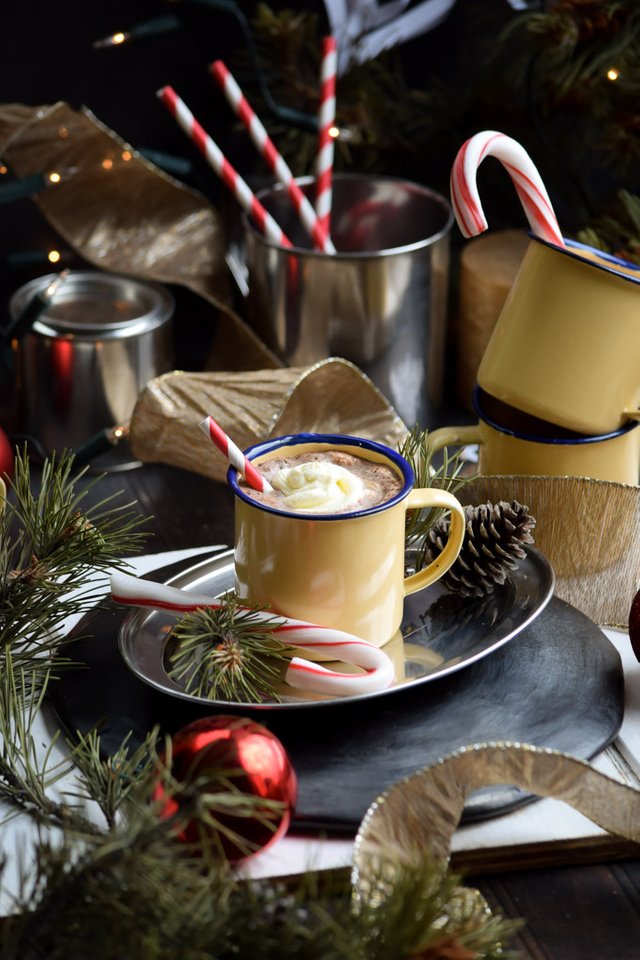 Well, that scene was totally my inspiration for this FOOD PHOTO SHOOT.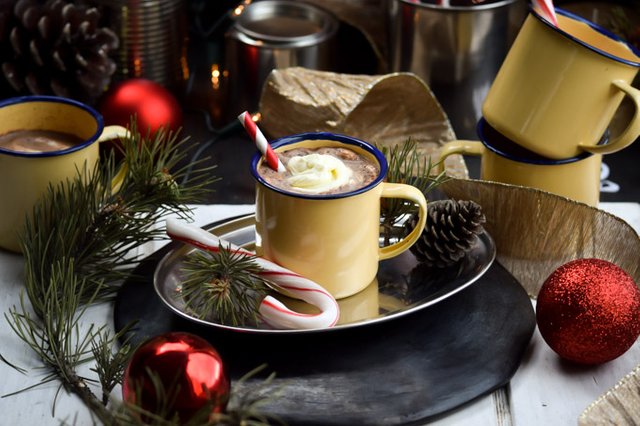 As Tom Hanks says in the movie, ".. Never ever let it cool." I agree with that 100%. I think that may be a good saying to live by, what do you think?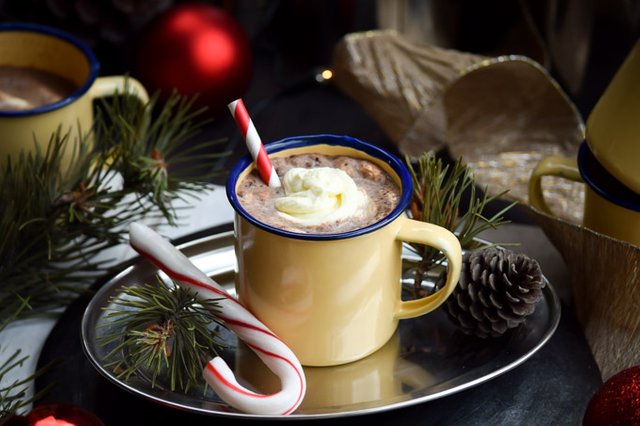 Of course, in the movie, it's just hot chocolate. Here, as I always do, I have put my twist on it. Egg Nog Hot Chocolate.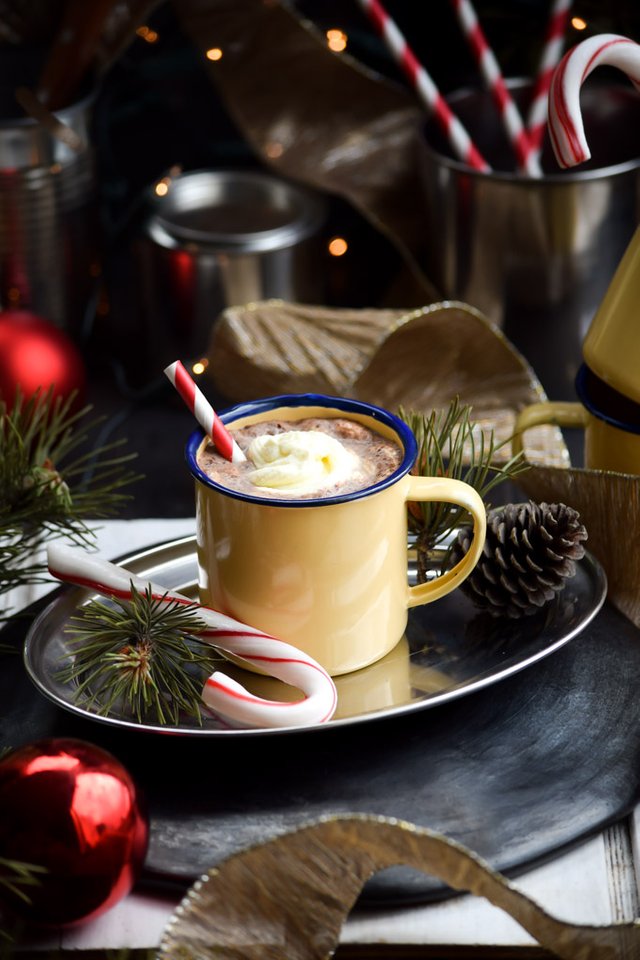 I hope you enjoy this post, the photos and the recipe. This was a lot of fun to produce.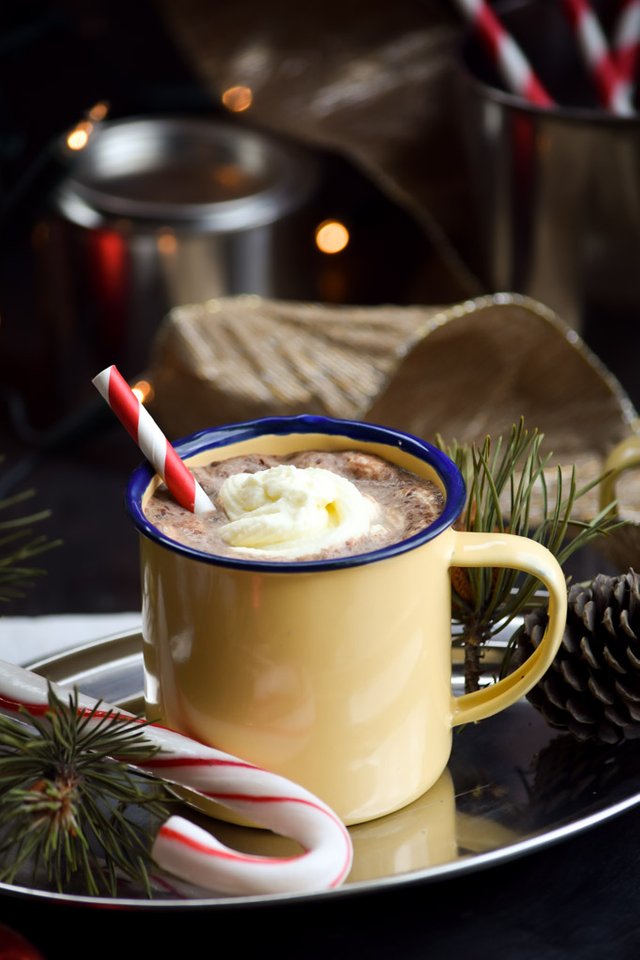 ENJOY
RECIPE Ingredients
Hot Chocolate:
1 quart eggnog (or recipe follows)
2/3 cup cocoa powder
1/2 cup brown sugar
1/4 teaspoon salt
3 1/2 tablespoons black coffee
1 teaspoon vanilla extract
Whipped cream or marshallows for topping
Homemade Eggnog:
8 egg yolks
1 1/3 cup cream
2 2/3 cup milk
3/4 cup sugar
1 teaspoon vanilla
1 teaspoon 1/4 nutmeg
1/2 teaspoon cinnamon (optional)
pinch of salt
Instructions
Hot Chocolate:
Pour 1 quart of eggnog into a medium saucepan and place over low heat until simmering hot but do not boil. While eggnog is warming up, mix together cocoa, sugar, and salt in a small bowl.
When eggnog is warm, scoop a few large spoonfuls of mixture into cocoa/brown sugar bowl while whisking and stir until smooth. Scrape mixture into eggnog and add the coffee and vanilla and simmer until it begins to thicken. Pour into mugs and top with marshmallows or whipped cream if desired.
Homemade Eggnog:
Beat egg yolks with sugar in a large mixing bowl until sugar is mostly dissolved. Combine milk, cream, nutmeg, cinnamon, and salt in a medium saucepan and bring to a simmer over low heat (Basically, you just want it very warm to temper your yolks).
Ladle a few spoons at a time of the warm milk mixture into egg yolks while whisking to allow yolks to warm up without cooking. Continue until it is all combined then return pan to heat and bring mixture to 160 degrees F (70 C).
Remove from heat and allow to cool for 5 - 10 minutes then stir in vanilla and pour into sealable container. Store any extra in fridge for up to 1 week..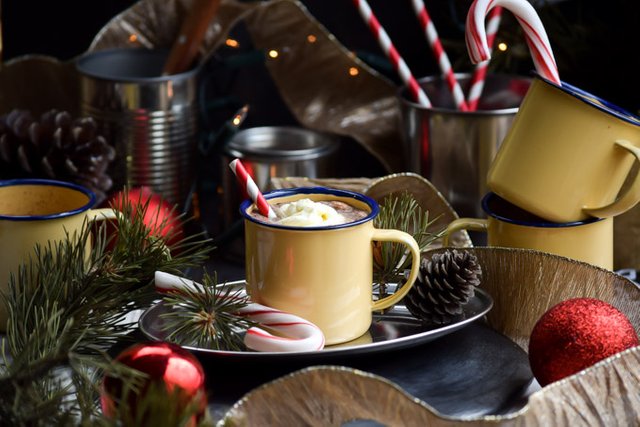 I am still looking for that one post of mine that goes viral. Maybe you could help me find it by upvoting this post, maybe even a 'resteem.'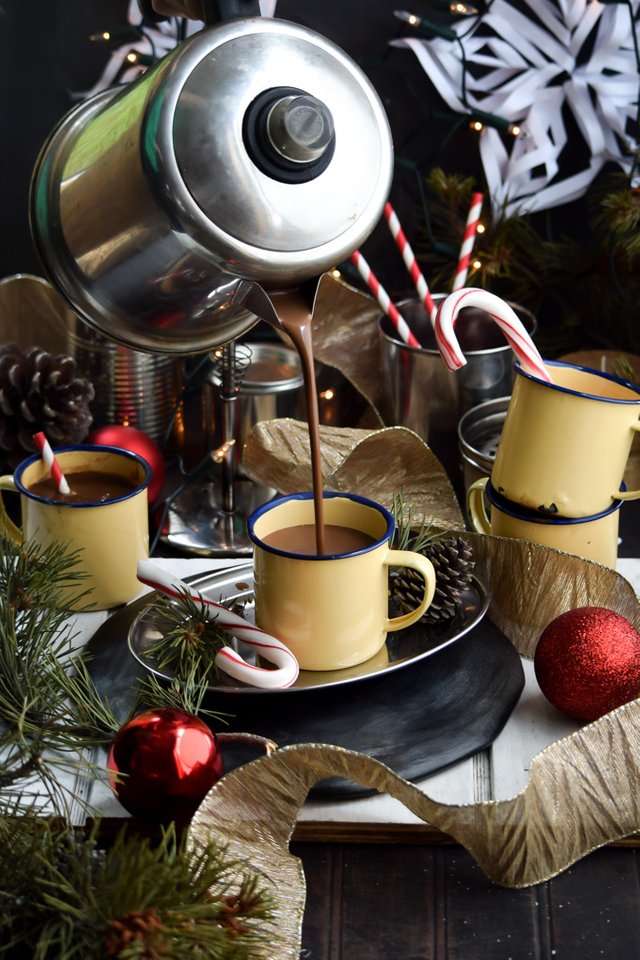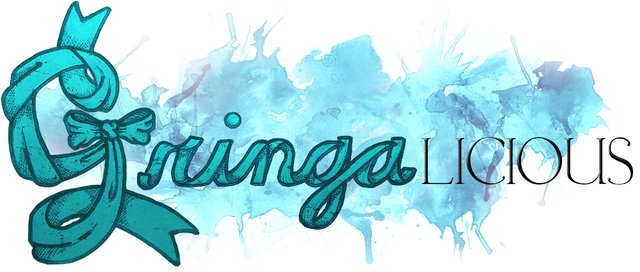 AND A HUGE MASSIVE SHOUT OUT TO
@rigaronib
for designing my logo!!!!
I am always open to feedback, and would love to know how you feel I could do better and please do not forget to
UPVOTE AND FOLLOW ME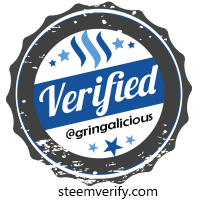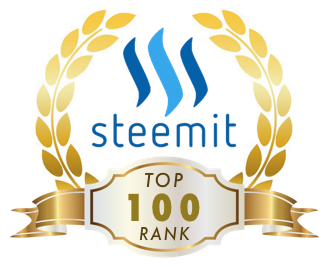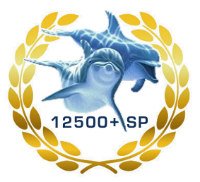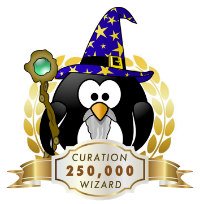 PAY ME 100% STEEM POWER - BADGES Courtesy of @elyaque