Hey Steemians! It's Saturday, so how about some banana bread kicked up a few notches?!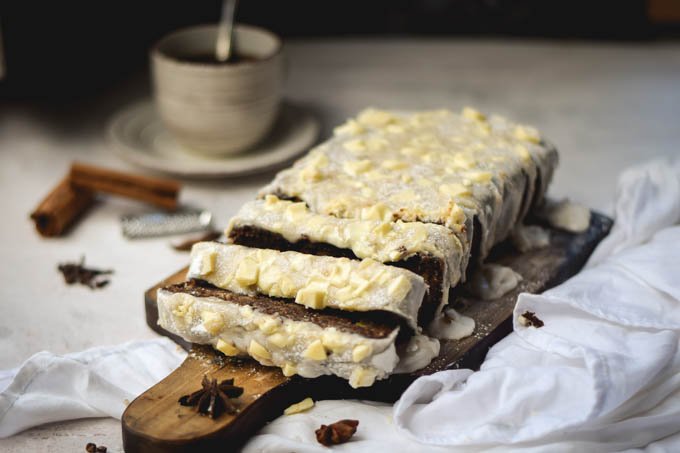 All of these food photos were taken with my Nikon D5300 and my favorite Lens, the Nikon AF-S FX NIKKOR 50mm f/1.8G, ALL CONTENT IS MINE AND ORIGINAL!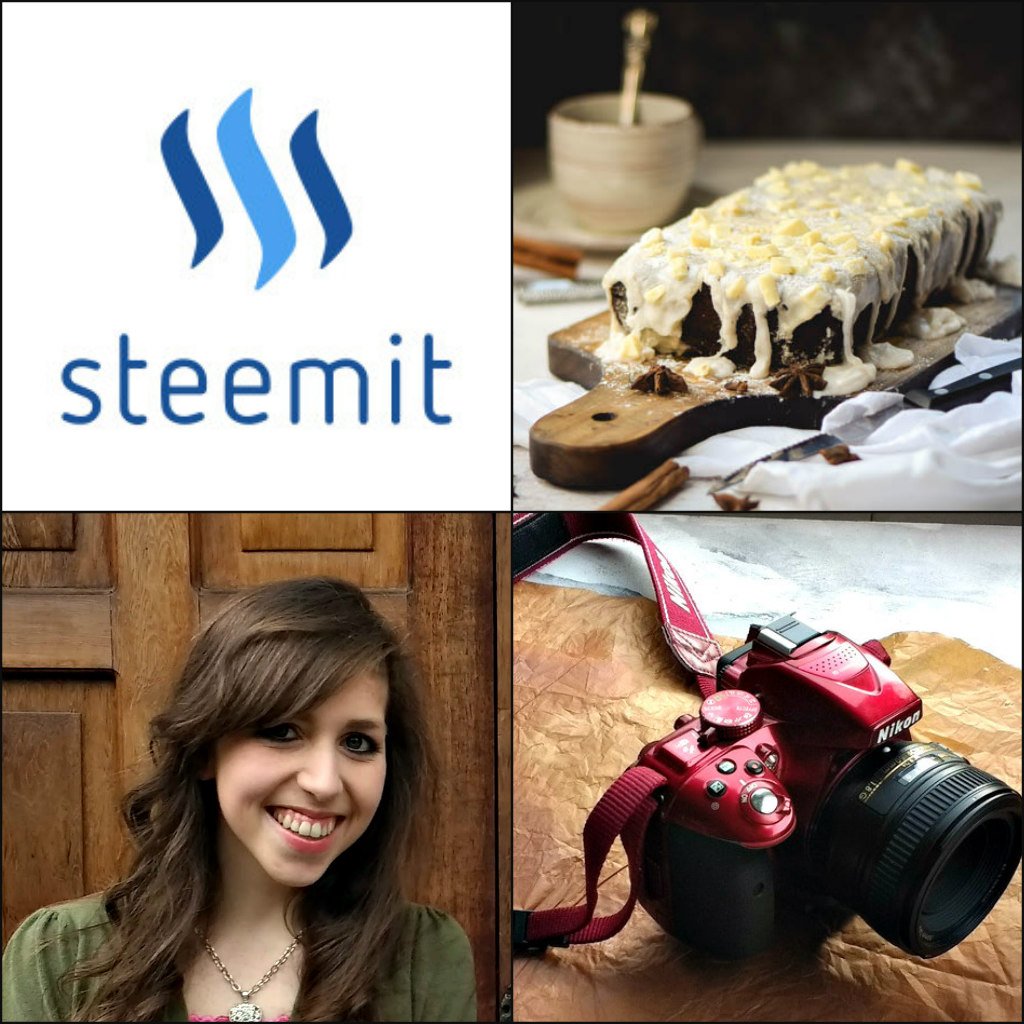 One of these days, we'll be able to transmit smell through the internet. Until then, let me give you all the assurance that I can possibly muster: This banana bread SMELLS AMAZING!! Can you hear what I'm saying?! If not, just stop what you're doing right now and go make this. You'll thank me later.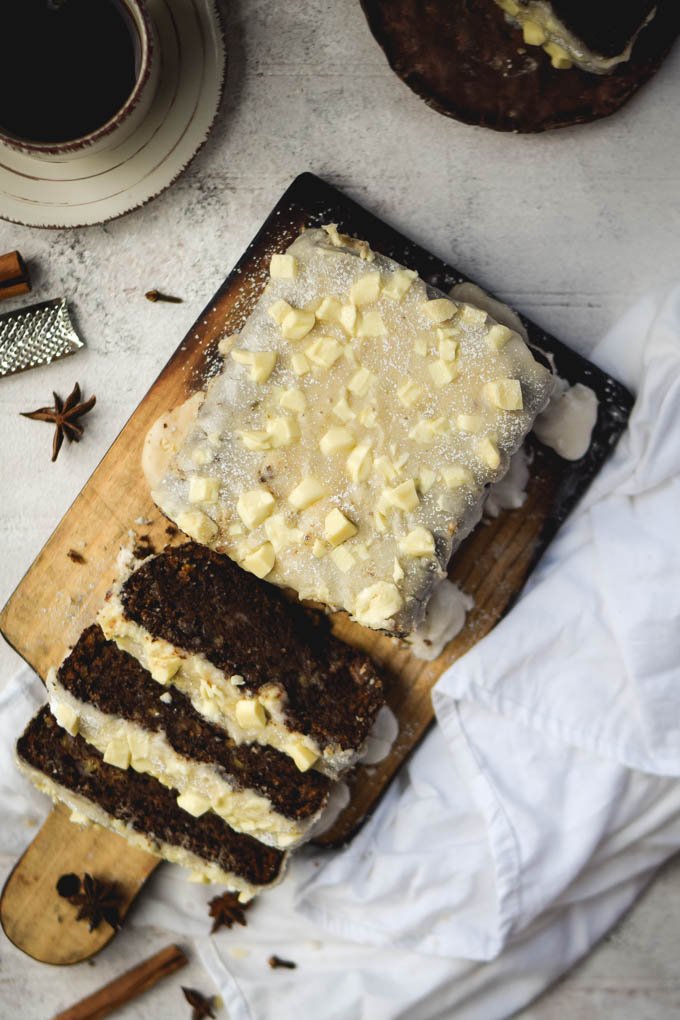 So yesterday was my youngest sister's birthday. She spent a month trying to decide what she wanted me to make her, probably longer. This banana bread was one of the ideas I came up with based on her inspiration. Yeah, we don't have normal cakes for birthdays in our house. She actually decided on an apple cake, the recipe I posted HERE. And, she chose tacos for her birthday dinner. Everybody was super happy with her choices.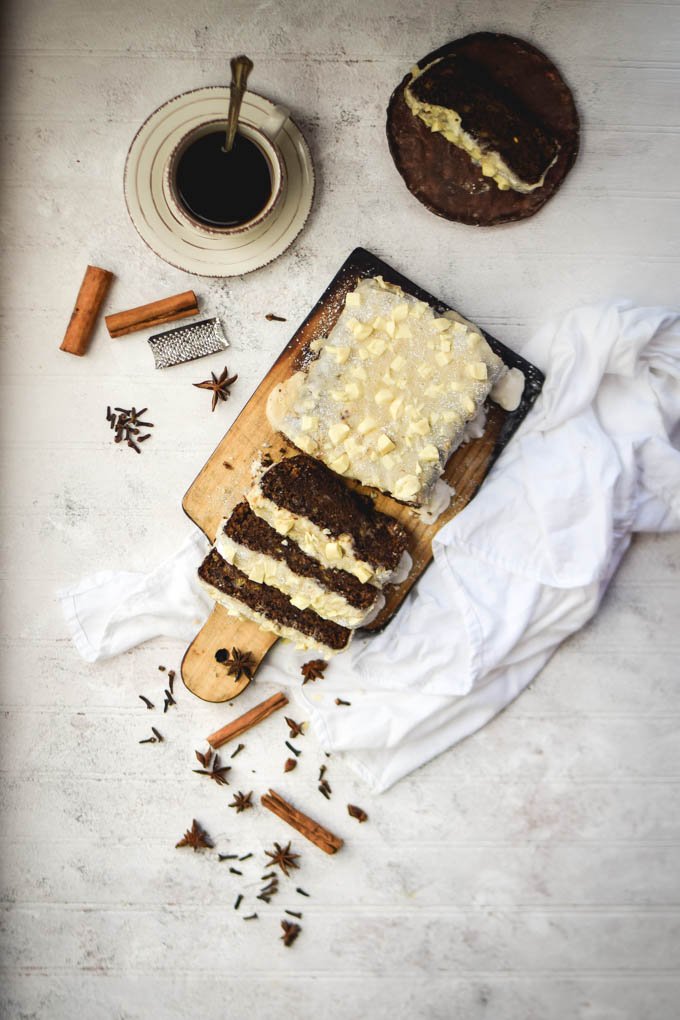 I don't know who came up with the name 'banana bread,' because in all reality, it's cake. I guess somehow we're suppossed to feel better about it if it's bread instead of cake. But, at the end of the day, who cares? Call it what you so desire. One thing is for sure, this recipe is a great way to deal with those over ripened bananas.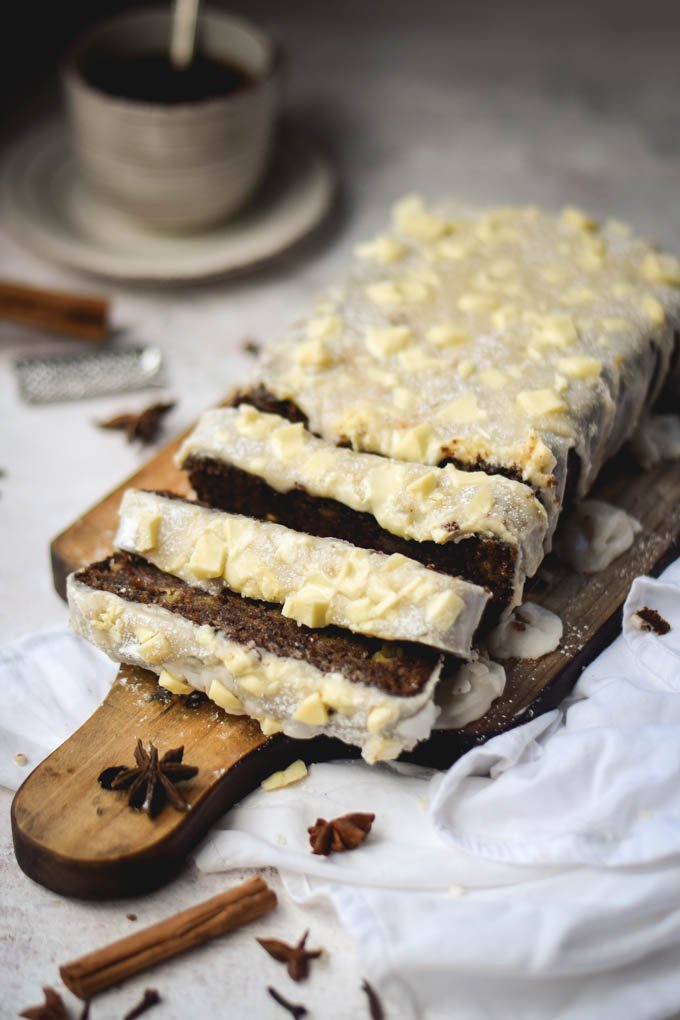 Oh, and I haven't told you all this before, but I have an addiction, yes for real,... Chai tea. It's really serious. I have been seeking counseling, but can't find help. Maybe you could try this recipe and calm my concerns, I know that would help a lot.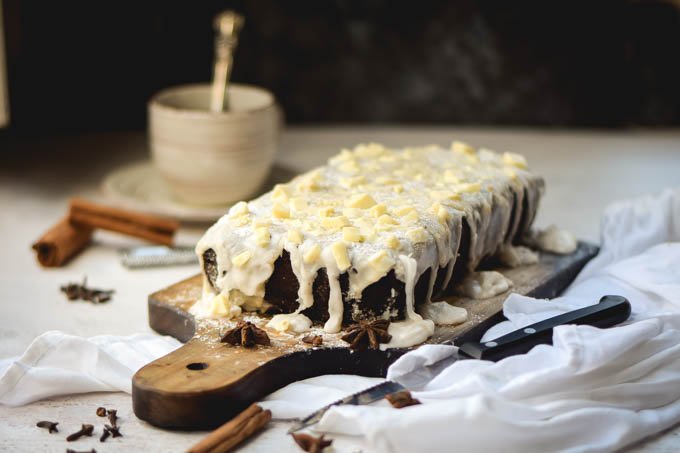 RECIPE


Prep Time: 15 minutes
Cook Time: 1 hour

Total Time: 1 hour, 15 minutes

Yield: 1 loaf (about 8 servings)
Ingredients
Bread:
1 cup brown sugar
2 large eggs
2/3 cup organic vegetable oil
1/2 teaspoon salt
1 teaspoon soda
1 black tea bag
2 teaspoons cinnamon
1 teaspoon ground cloves
1/2 teaspoon each of cardamom, nutmeg, ginger, and allspice, ground anise, and freshly ground black pepper
1 1/2 teaspoons vanilla extract
3 large bananas, mashed (about 3/4 cup)
1 cup whole wheat pastry flour (you can sup regular flour or regular whole wheat flour
3/4 cup white chocolate, roughly chopped into small chunks, divided
Icing:
2 tablespoons butter
1 1/2 cups powdered sugar
1/2 teaspoon vanilla extract
pinch of salt
1 1/2 tablespoons milk

Instructions
A. Preheat oven to 350 degrees F (180 C) and grease a 5x9-inch loaf pan with oil and flour it well.
B. Whisk together oil, sugar, and eggs in a medium bowl. Open the tea bag and add its contents along with the spices, salt, vanilla, and soda to the bowl and mix well. Stir in flour and mashed bananas until the batter is smooth. C. Fold 1/2 cup of the white chocolate chunks into the batter then use a rubber spatula to scrape out the batter into prepared pan.
D. Bake for 45 minutes to 1 hour until toothpick inserted in center comes out clean. Remove from oven and allow the bread to cool for at least 20 minutes before slicing.
E. While bread is baking whisk together the ingredients for your icing until smooth, if necessary add a bit more powdered sugar or milk pour a thick, but still pourable consistency. When the bread is mostly cooled off, pour the icing over the top and sprinkle with the other 1/4 cup of white chocolate chunks. For a less messy option you can allow icing to dry on top or you can serve immediately with a fork while the bread is still warm.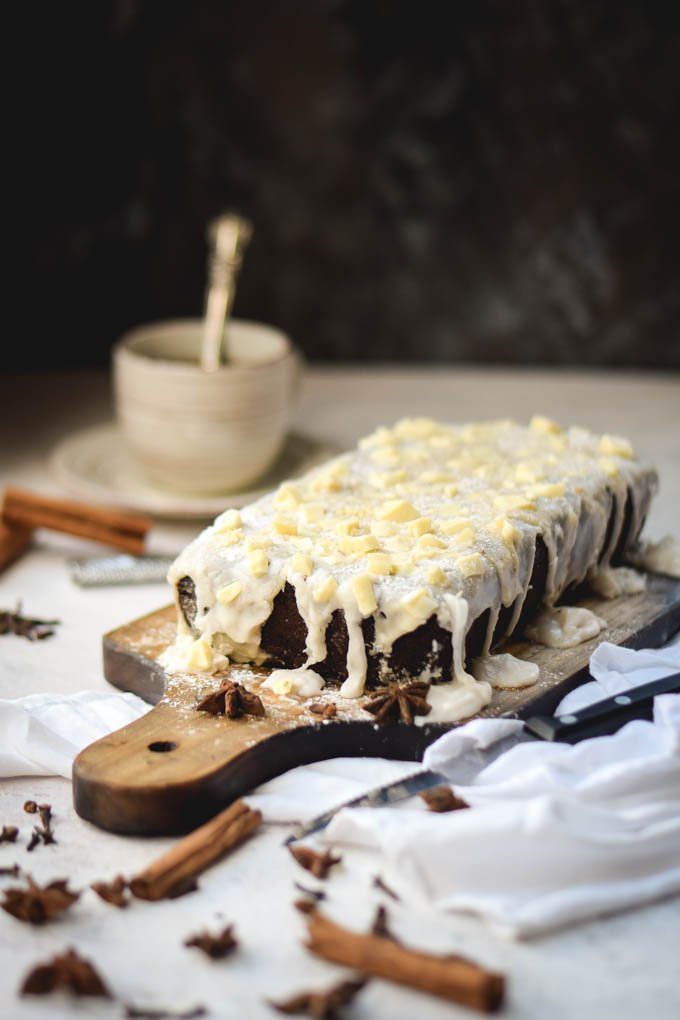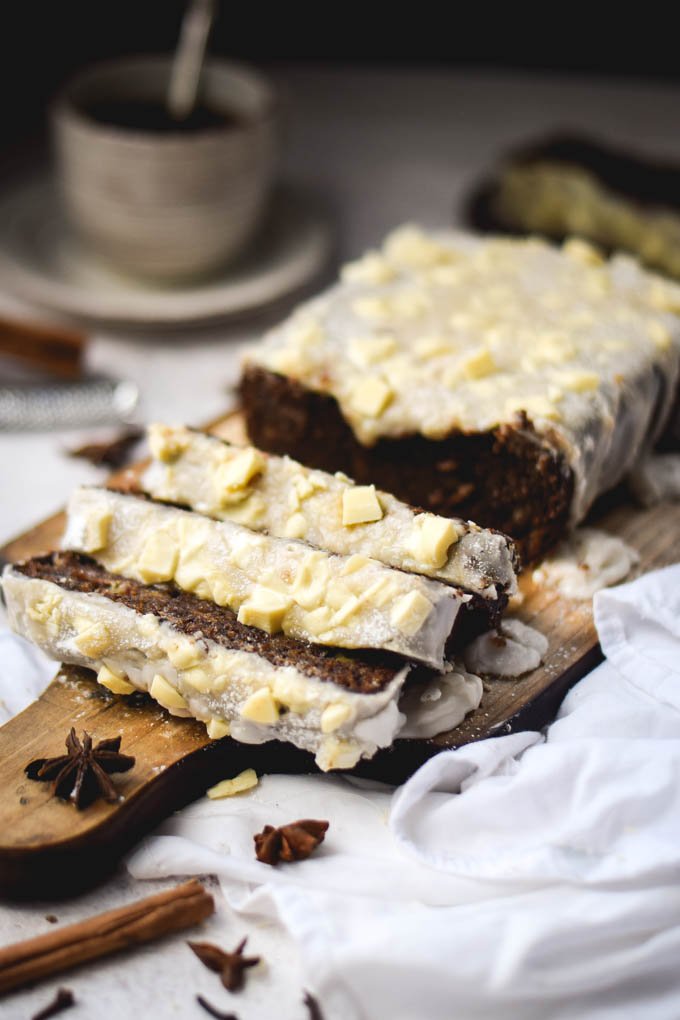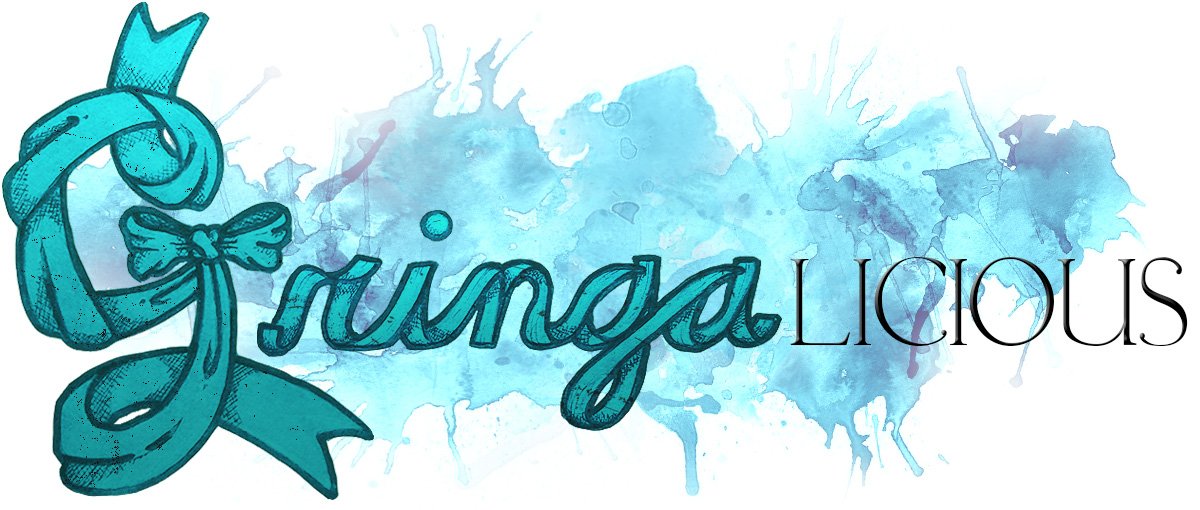 AND A HUGE MASSIVE SHOUT OUT TO
@rigaronib
for designing my logo!!!!
I am always open to feedback, and would love to know how you feel I could do better and please do not forget to
UPVOTE AND FOLLOW ME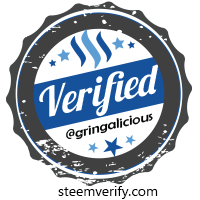 PAY ME 100% STEEM POWER