Greek Yogurt Banana Oatmeal Muffins - Recipe by @michellectv
Hello all, so I read a post by @michellectv the other week for a recipe that did not include wheat/flour. I am not allergic to wheat, but have significantly reduced my consumption. (As a weekend warrior/cyclist, I need to reduce as much inflammation in my aging joints and the reduction of anything wheat helps)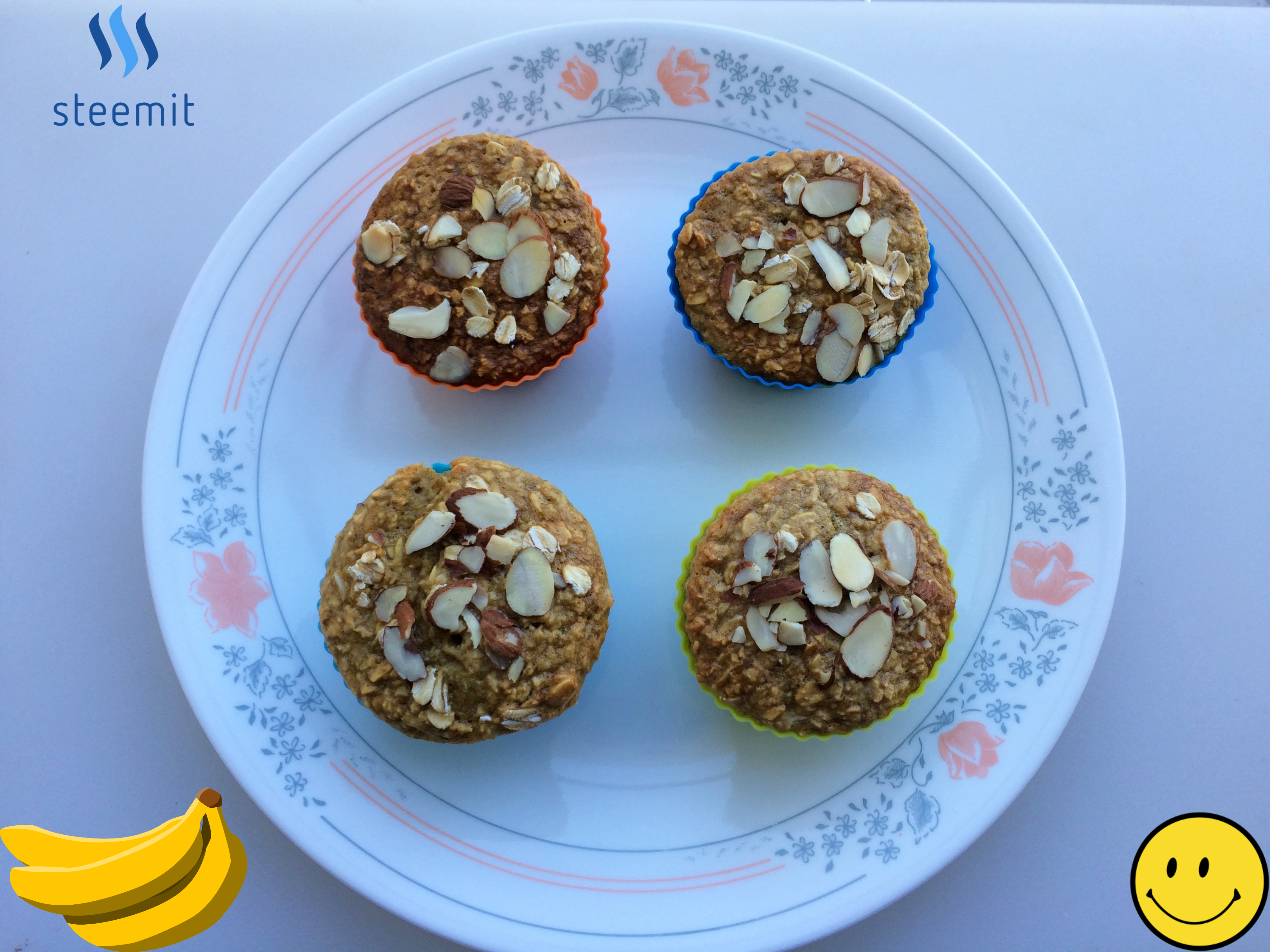 I used to bake a few times a month and bring in the goodies to work and they appreciated it. A guy that bakes? Yeah, I'm a minority when it comes to baking I guess...
So the recipe is really straightforward with the following ingredients taken right from the source: (Hope I don't get flagged for plagiarism) =)
https://steemit.com/food/@michellectv/greek-yogurt-banana-oatmeal-muffins-photos-recipe
2 1/2 c. old-fashioned (whole grain rolled) oats
2 large eggs
2-3 overripe medium-sized bananas
1/2 c. plain whole-milk Greek yogurt
1 1/2 tsp. baking powder
1 tsp. baking soda
1 tbsp. cinnamon*
1/4 tsp. fine grain sea salt
1/2 tsp. vanilla extract*
2 tbsp. maple syrup or honey
walnuts, chopped*
Yield: 1 dozen muffins | Prep time: 5 min. | Bake Time: 18-20 min. | Oven Temp: 400°F (204°C) | *optional
Preheat oven to 400°F and grease or line muffin tin.
Combine all ingredients in a blender or food processor and blend until smooth.
Divide batter among a dozen muffin cups. Top each one with chopped walnuts and rolled oats.
Bake for 18 - 20 minutes or until inserted toothpick (or knife) removed from the center of the muffin comes out clean.
If you do cook, you may have most of the ingredients at home already: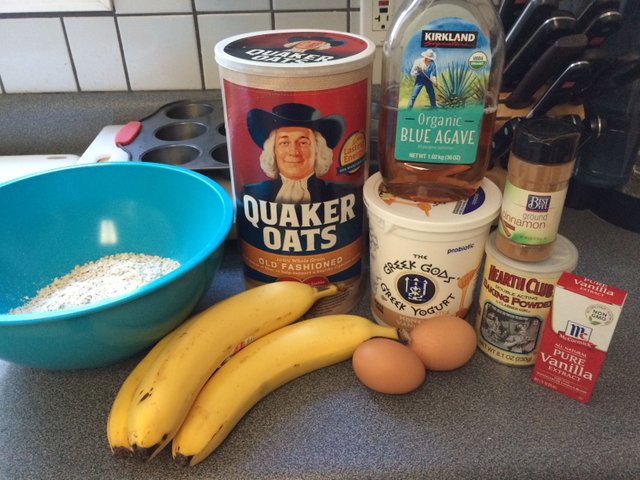 I spun up the oats in a small food processing unit. (I don't have a large one yet). Then just threw in all of the measured items into a bowl and used a hand mixer.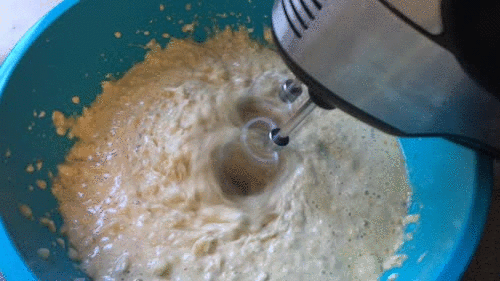 Michellectv posted a DIY peanut butter chocolate candy recipe the other month as well. She used silicon muffin cups in the recipe which I thought was pretty cool, so I purchased some. I do like the vibrant colors! And they can be reused over and over unlike the paper liners that you typically would get for baking muffins.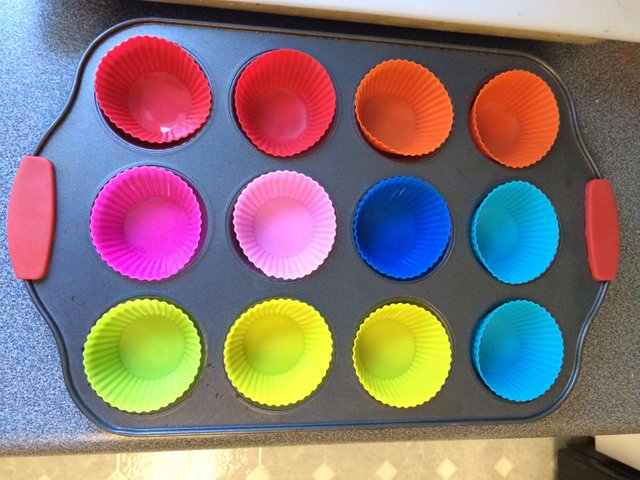 My tip of the week if you are going to bake these. Use a ice cream scooper to fill in the muffin cups. It also works for cookies.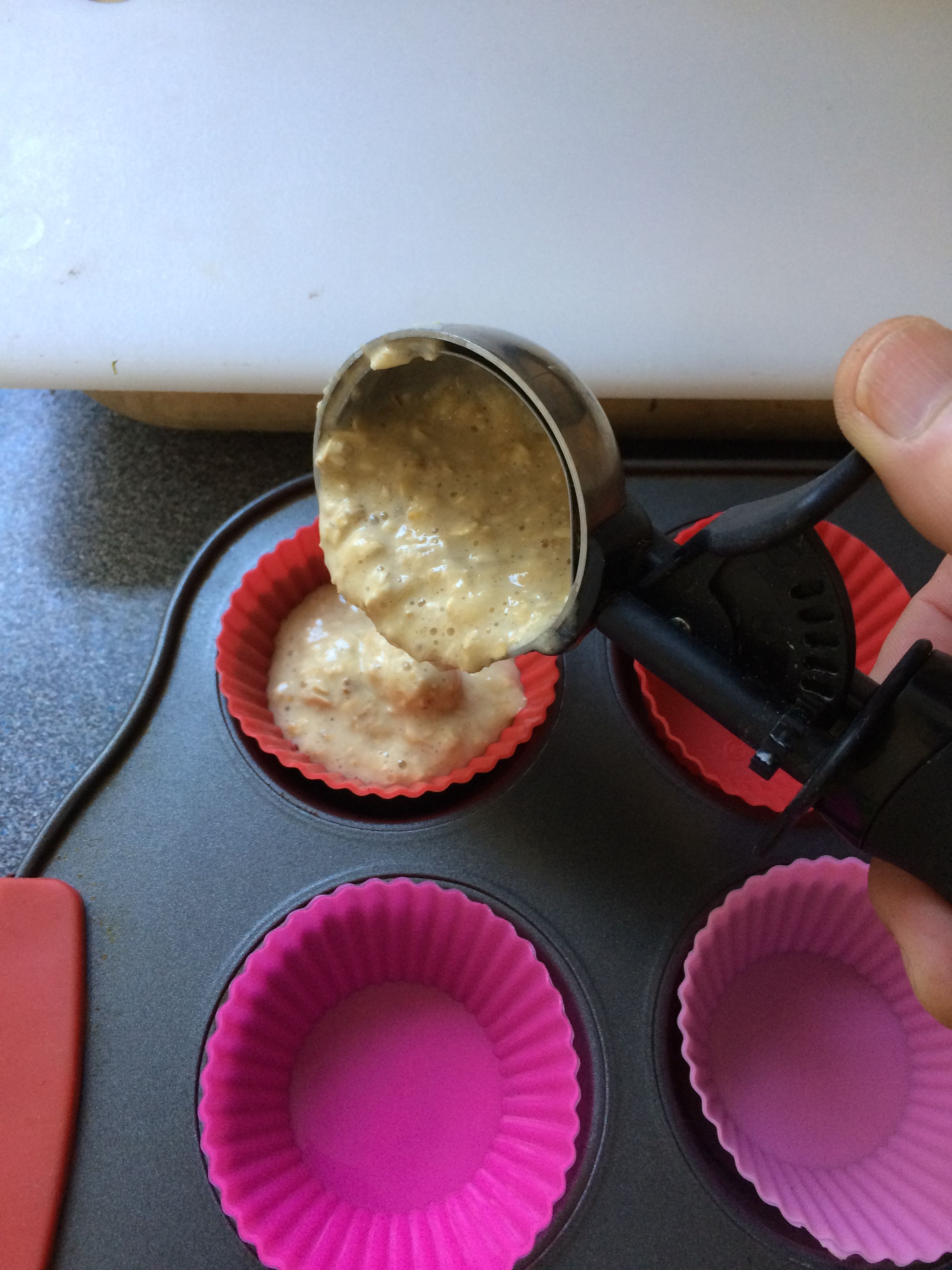 I had almond slices instead of walnuts. I also had a little more than 12 muffin cups worth, so I filled them to the top...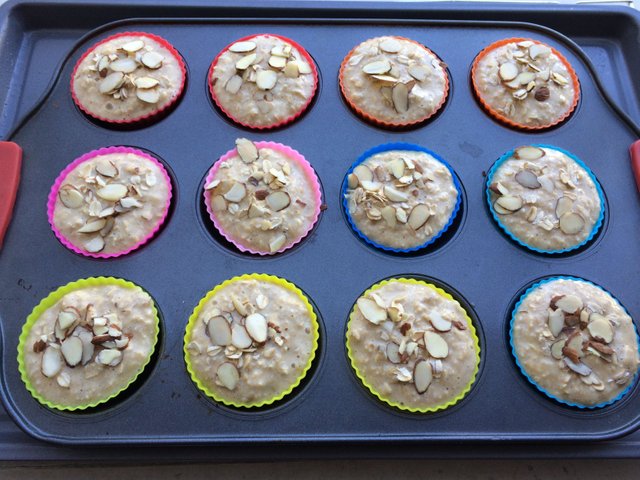 All done, mine took about 20 minutes @ 400*f. I poked them with the wood skewer that you see in the middle.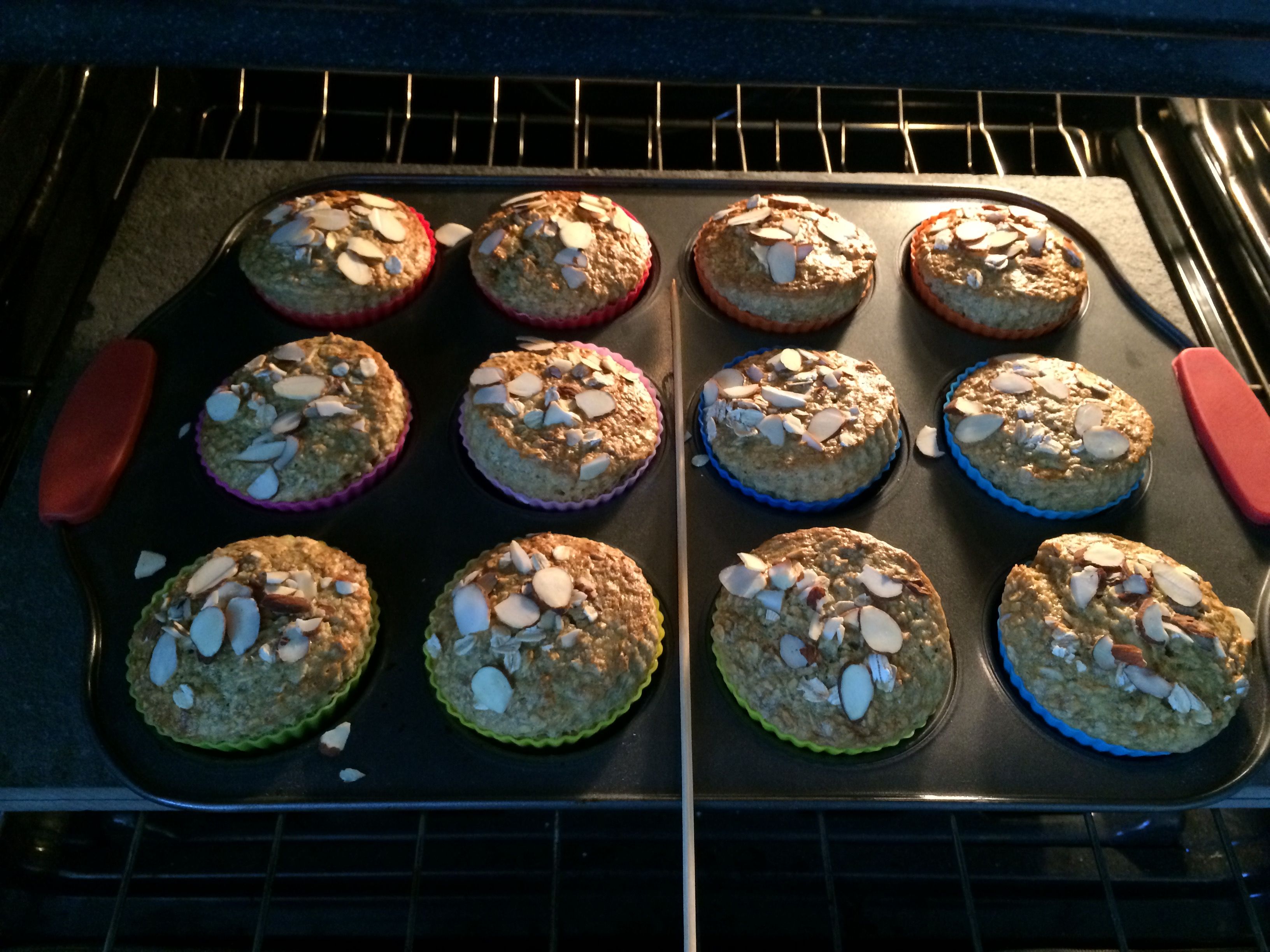 They were not overly sweet and I like my baked goods that way. I highly recommend trying these if you have the time, it was quite easy to make.
Enjoy!