Recipe: Raw food snacks with lime and coconut!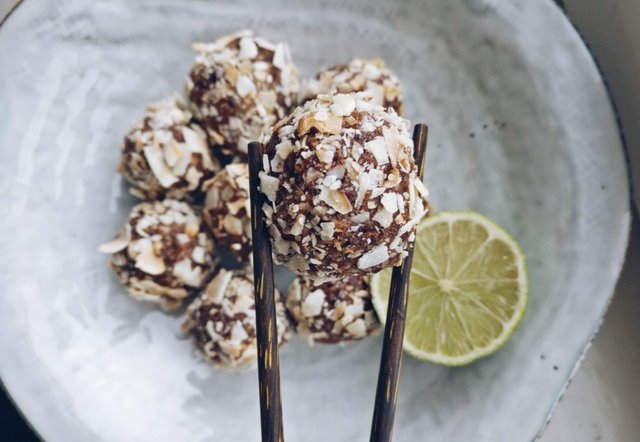 These goodies are a little more healthy alternative (or complement) to candy. I'm allergic to bans, but like to add good stuff to my diet.
Recipe
Put 12-15 pcs of dates in water. Mix optional nuts so that some pieces still remain. I used about 3 dl of natural almonds and walnuts and mixed with 0.5 dl roasted coconut chips at the end. Rinse the shell from a lime. Mix the dates, the lime shell, the juice from half a lime, a little sea salt, 2 tablespoons of raw cocoa and a pinch of vanilla powder.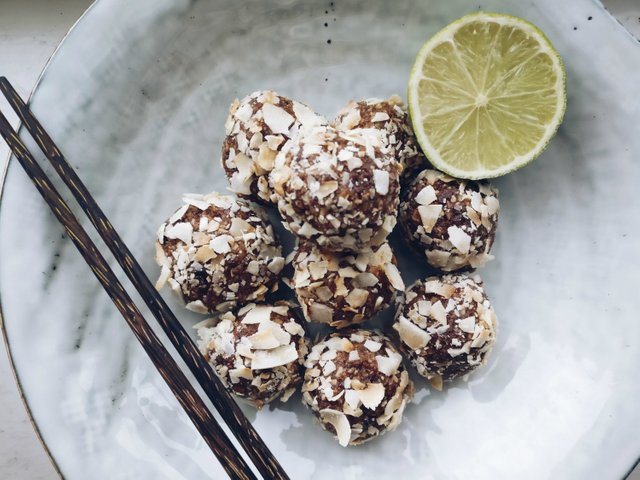 Roll to balls. Crush the roasted coconut chips and roll them in it.
Enjoy!