Low Carb Sausage, Broccoli, and Cheese Quiche
---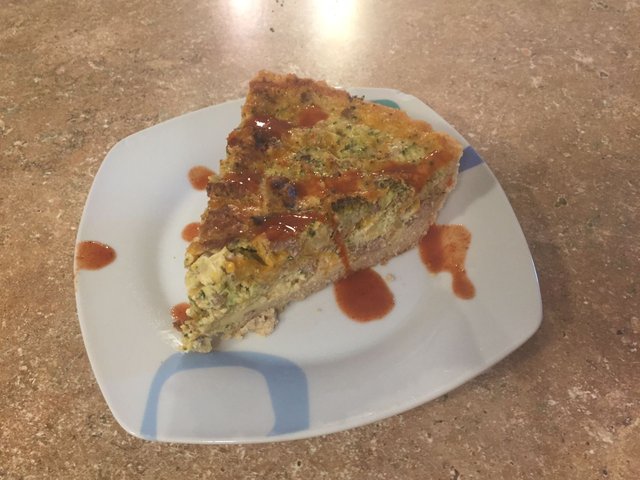 Note the hot sauce...I might have a food heat application problem.
Hello all! Kat the Nine Fingered Not So Wonder here with another sublimely-yum recipe for you all to peruse. Last night I got home rather late, and let me tell you, I was starving. So of course it was the night of multiple friend and family counseling phone calls. I dealt with everything from a drag queen crisis to being the middlewoman for job negotiations and recommendations. By the time I pulled my quiche out of the oven at around 8:30 pm, my brain was pulsating and I would have eaten bleached shoe leather!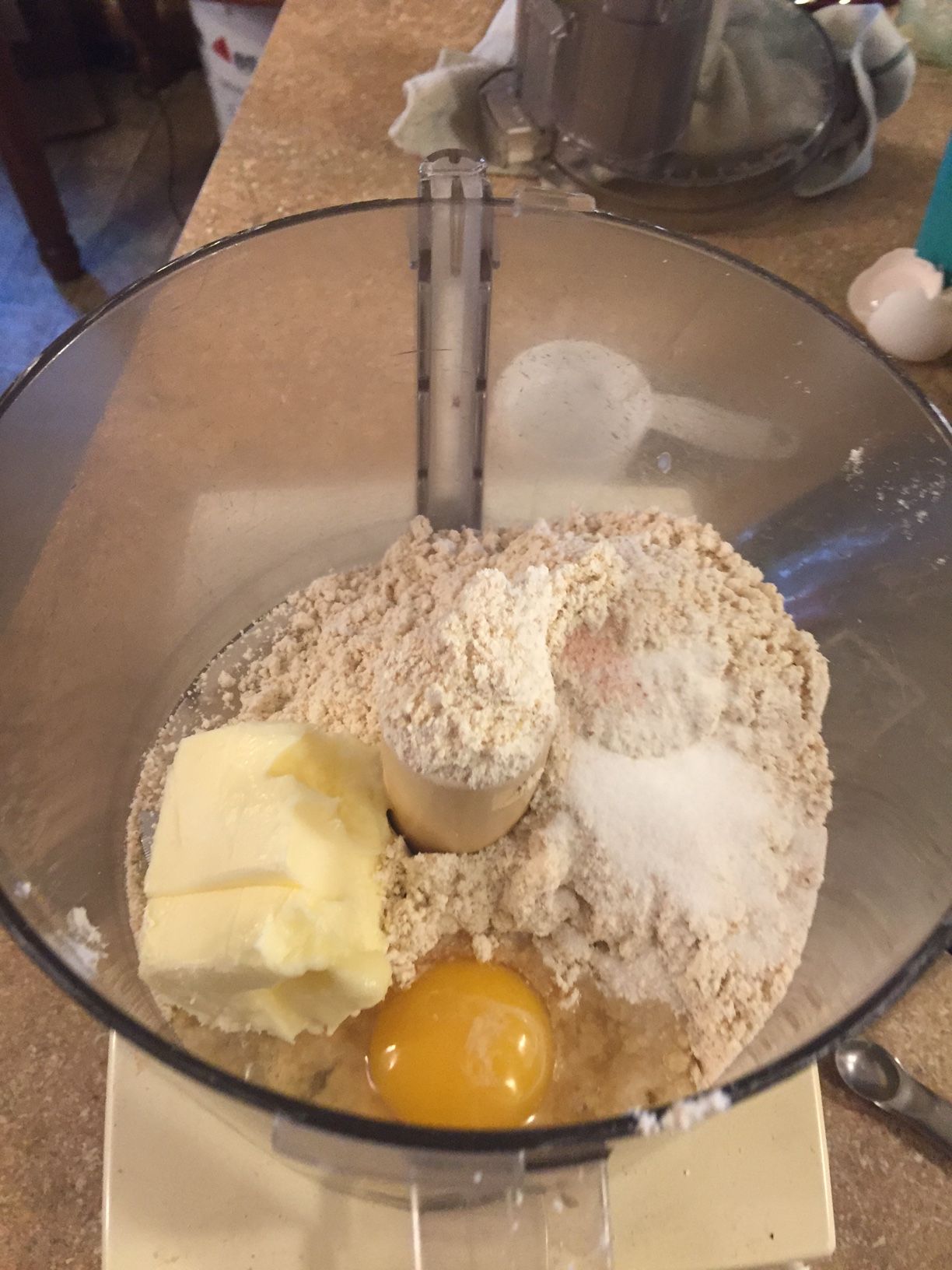 That said, this particular quiche turned out pretty dandy considering I wasn't able to place my full attention upon its creation. I had a bunch of sausage, sharp cheddar, eggs, and broccoli chilling in my fridge, and here lately I have been craving quiche. So the composition of the egg pastry was a no brainer.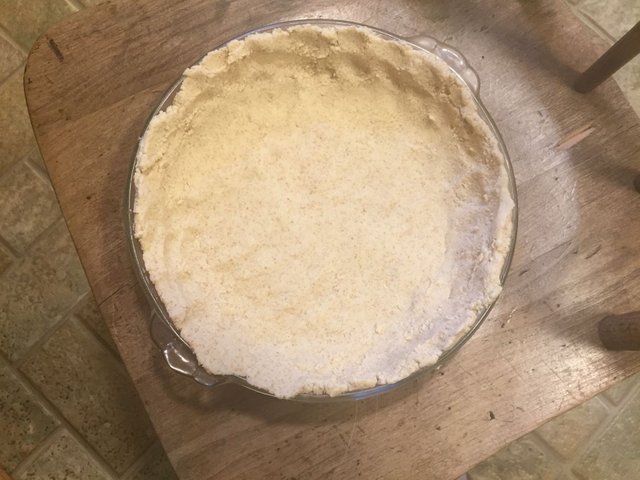 Also, since I have a thing about keeping my caboose from expanding to a couple of ax handles in width, this week I have been keeping my intake on the low carb end of the food spectrum. There is currently a bag of Trim Healthy Mama Baking Blend reclining in my cupboard, so I based my crust on that mix. If you eat low carb food, you might have the ingredients to make your own baking blend on hand, a copycat baking blend recipe is located here.
Once I had the crust section of this egg pastry symphony all composed and roasting in the oven for a bit, I started chopping broccoli. Grandma would be disappointed as I only used the florets and gave the broccoli stalks to the kid's pigs, but honestly, you only want to use finely chopped florets in a quiche like this.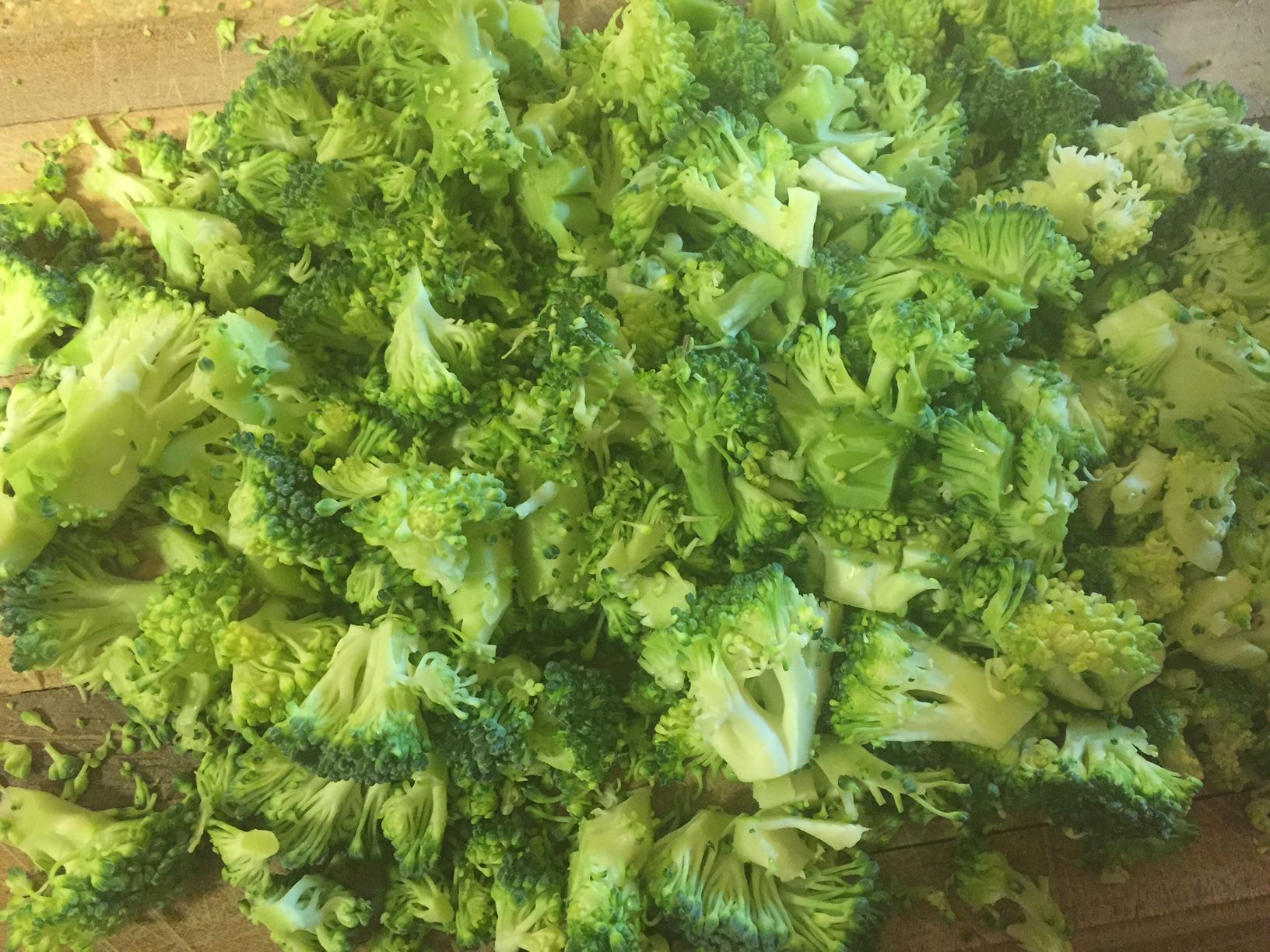 While the crust was browning, and I was chopping the shrubbery part of my meal, I had some of our homemade sausage browning. One of my phone call sessions ended and another began somewhere between edible food tree trimming and egg and cream whisking. Someday I hope to craft food without solving multiple chaos ridden scenarios, but then again, I might not be able to focus on only one task at a time.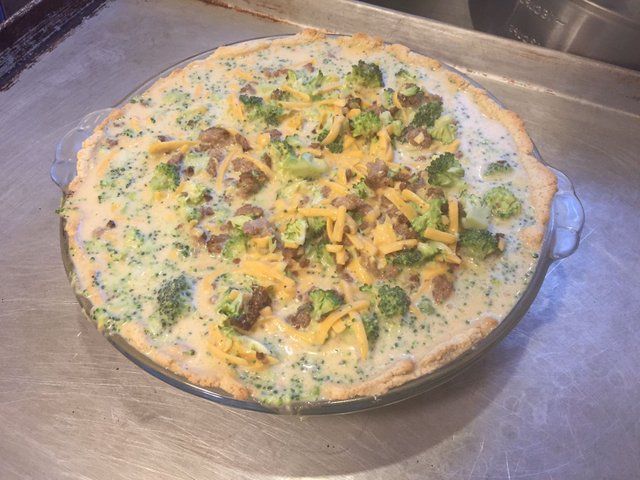 Once all of the ingredients were combined, I plunked the quiche filling into the slightly browned pie crust and popped the quiche beast back into the oven for about an hour. During the baking time I got a dear friend hired onto a job a few states over by recommending him to the hiring manager with yet another phone call. Good times. You can bet your bottom consultant on a cracker that I inhaled a gargantuan piece of that pastry when it emerged from my oven. I still have scorch marks on the roof of my mouth to prove it!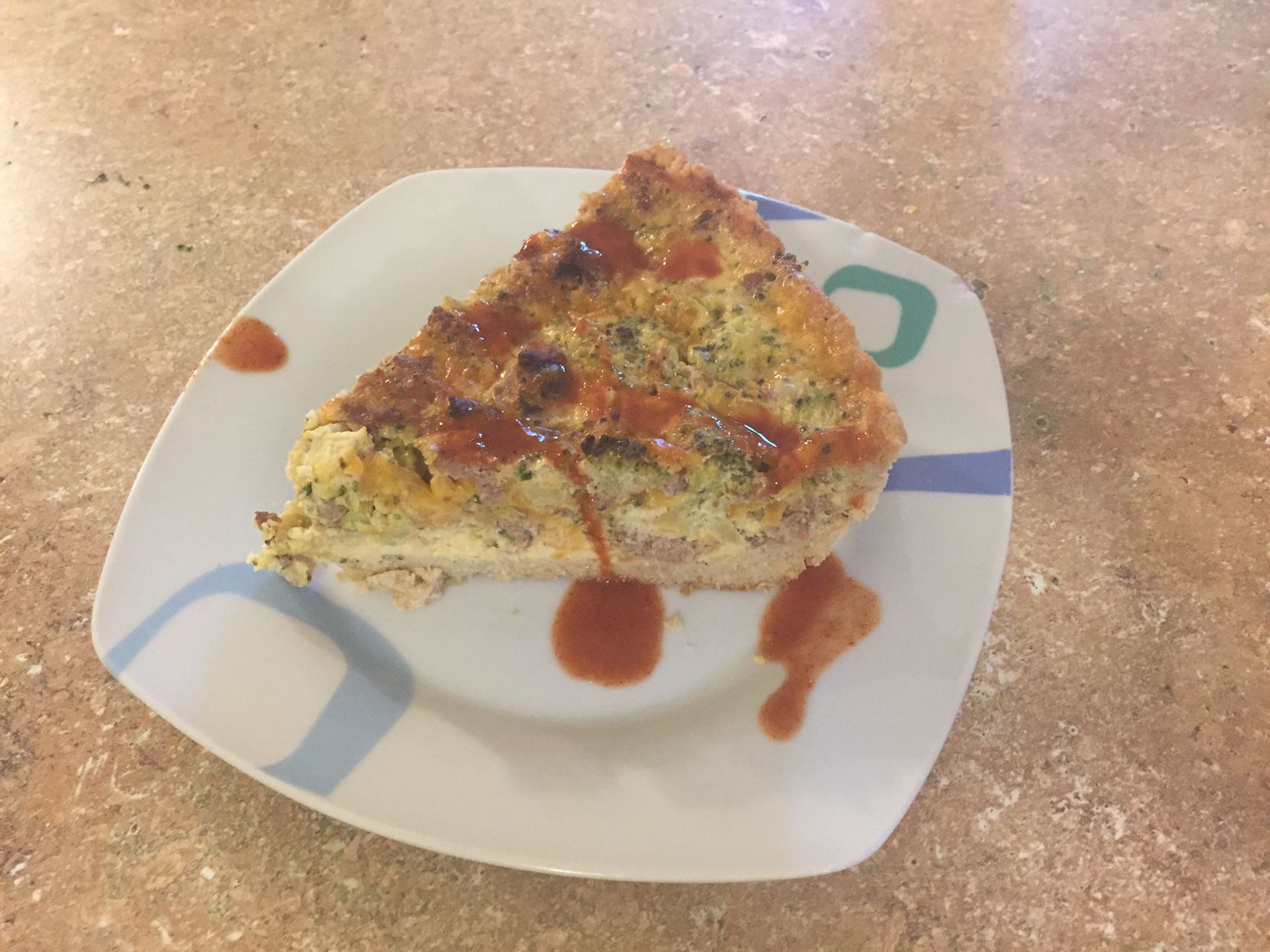 ---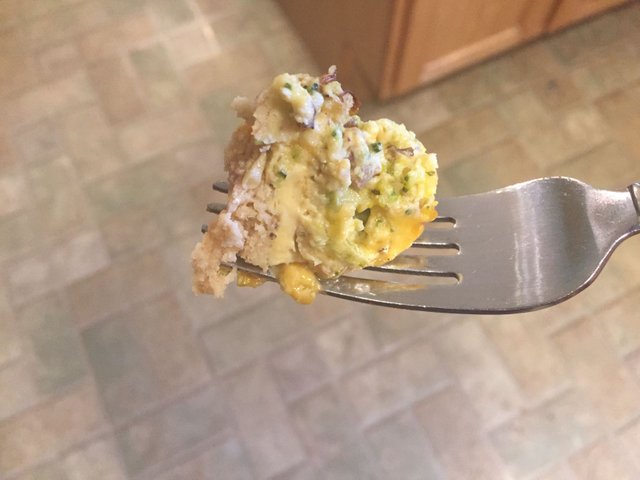 All in all, if you are looking for a not too complicated, filling low-carb meal that also tastes great as a leftover, then I recommend this quiche recipe!
Low Carb Sausage, Broccoli, and Cheese Quiche

The Crust

1 1/3 cups THM Baking Blend or substitute
6 Tablespoons butter (softened)
1 egg
1/2 cup water
pinch of salt
1/2 teaspoon Pyure

The Filling

16 ounces cooked crumbled sausage
6 eggs
1 cup heavy cream
1 cup 1/2 and 1/2 (or another cup of cream!)
2 cups shredded cheese (I used sharp cheddar)
2 cups finely chopped broccoli florets
1 teaspoon onion powder
1 teaspoon garlic powder
salt and pepper to taste

Place Baking blend, salt, Pyure, egg, and butter in a food processor. Pulse until the ingredients look all crumbly.

Slowly add the water and pulse until mixture forms a ball.

Press dough into a greased pie plate.

Place un-filled crust into a preheated 400 degree Fahrenheit oven for ten minutes.

On to the filling: Brown sausage and drain.

Whisk eggs and creams in a bowl until well combined and stir in the onion powder, garlic powder, salt and pepper.

Chop up your broccoli florets (florets only, not the stalks) and shred your cheese if it isn't already shredded.

Stir sausage, cheese, and broccoli into the egg mixture and pour it all into the slightly browned pie crust.

Cover the edges of the quiche with aluminum foil and pop the whole thing into the oven for 50-60 minutes or until a knife inserted into the middle of the quiche comes out clean.

Let cool for a bit, unless you like your mouth and tongue scorched, and enjoy!
---
---
And as always, all of the images in this post were taken on the author's quiche free and currently white paint flecked iPhone.
---
Want to read more @Generikat posts?
---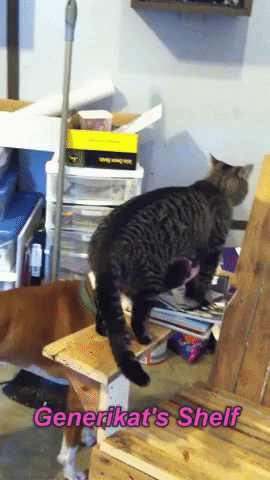 Click Here!