A Flavorlicious, Tastebud-Enrapturing, Trifecta!
---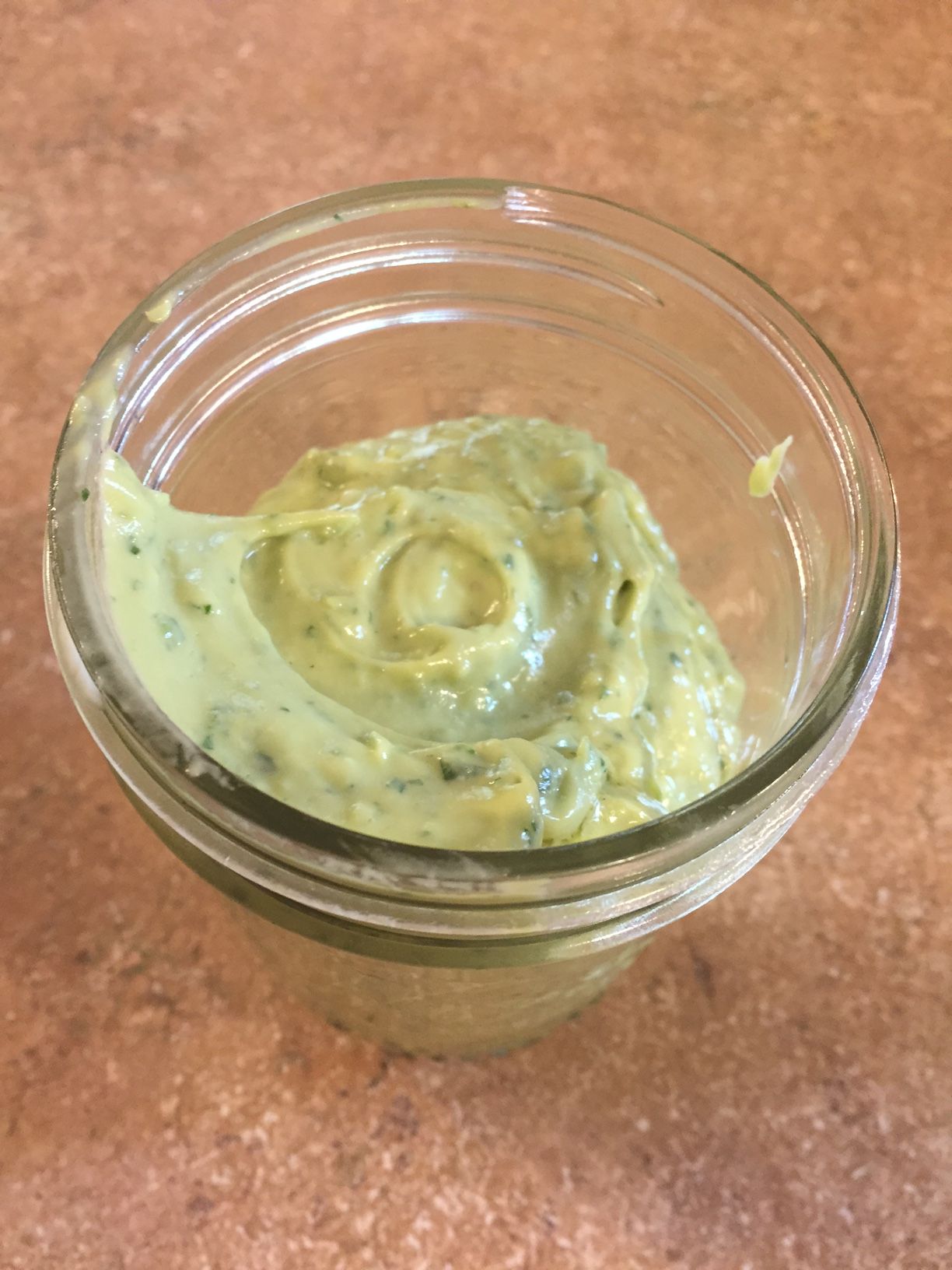 ---
Birthday week was a little hard on me in the eat healthy department, and by hard I mean that I made absolutely horrid food choices and regret NOTHING! Well, now I am suffering the consequences of my noshing like a rock star sins and feel all sorts of gross. So, for the foreseeable future I shall endeavor to entertain only healthy food choices in my daily grazing.
That said, I like to take big salads to work for lunch when I am in a Kat Be Good eating phase, and since I pretty much detest most store bought salad dressings, have a whole plethora of homemade salad dressing recipes that I have crafted to keep my palate entertained. Enter the Cilantro Lime Avocado manifestation of greens covering awesomeness!
This particular salad dressing is vegan, so my vegany friends can partake of it. It is sugar free which is always a nice thing, and most importantly, I think it tastes dang nice! I mean, when I take a forkful of baby spinach and red leaf lettuce to stuff into my maw, I figure that particular eating action is way more fun if my face is smeared green and I am making grunting noises of satisfaction from a leaf coating of palate bringing joy. I suppose I could have just said that the dressing is marvelous, but why pass up the opportunity to be poetically verbose, without the poetic part.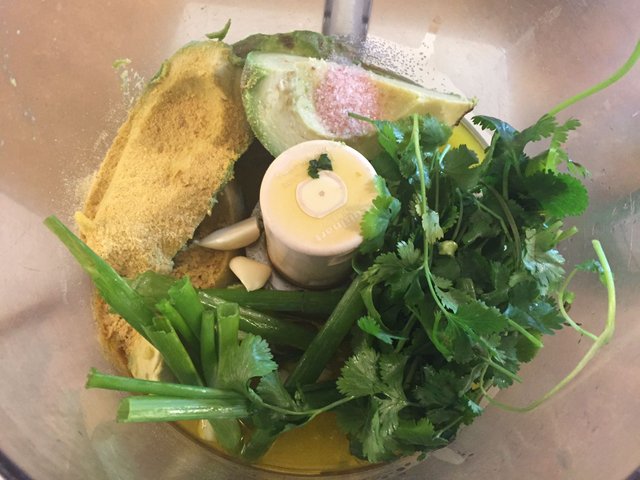 One of the stars of this dressing is avocado. I love me some avocados, especially in eggs. Well, who am I kidding, I love avocados on everything from pizza to burritos, their creamy texture delights me, and I swear I can feel my hair getting shinier and skin getting smoother every time I eat one.
In fact, now that I think of it, I have an avocado anecdote. My nephew teaches science at a prestigious private school in Beverly Hills. It's kind of like the school for the 1%ers special needs kids. Apparently they developed a analytic to determine what generation you are in, it goes like this:
Q: Do you own a house?
---
Q: Do you like avocado toast?
---
If you answer yes to the first question and no to the second question you are apparently (according to my nephew's students) Generation X or older, if you answer no to the first and yes to the second then you are a Millennial. I am stuck firmly in between both generations, so it only made sense that I answered yes to both questions, but can you believe that an avocado question is the key to deciphering generational status? The stuff one learns in a day, I tell yah!
Enough avocado ruminating, time for the rest of the ingredients to shine, especially another favorite flavor of mine, lime! I made a whole bunch of people giggle in Mexico because of my fondness of fresh squeezed lime juice. It isn't an uncommon sight to see this Kat squeezing fresh lime juice on my eggs. I love the citrus amazingness that is lime on pretty much anything. I mean, I would probably splash some lime juice on old calamari and eat it, or some past it's prime jerky. I mean limes are just awesome.
And let's not forget cilantro! I have this long standing desire to plant a little 6X6 plot of cilantro and just roll on it like a cat in a catnip patch. I guess you could say that cilantro is my Katnip. I love the herb on Thai food, pizza, Hispanic dishes, heck, I have even tossed cilantro on my hamburgers. That stuff is palate pleasing gold.
Olive oil, garlic, green onions (they go with everything, I might even make a green onion cake!), nutritional yeast, that ever-present pink Himalayan salt, and pepper all make an appearance in my Avocado lime salad dressing, and you want to know the best part? It can all be made in one vessel! I just toss all of the ingredients in my food processer, process until smooth, scrape into a mason jar and feel slightly superior about myself, for I have at least two or three salads worth of flavor boosting, greens coating gloriousness! I do so hope you give this recipe a try, well, if you like the ingredients, which I sure hope you do!!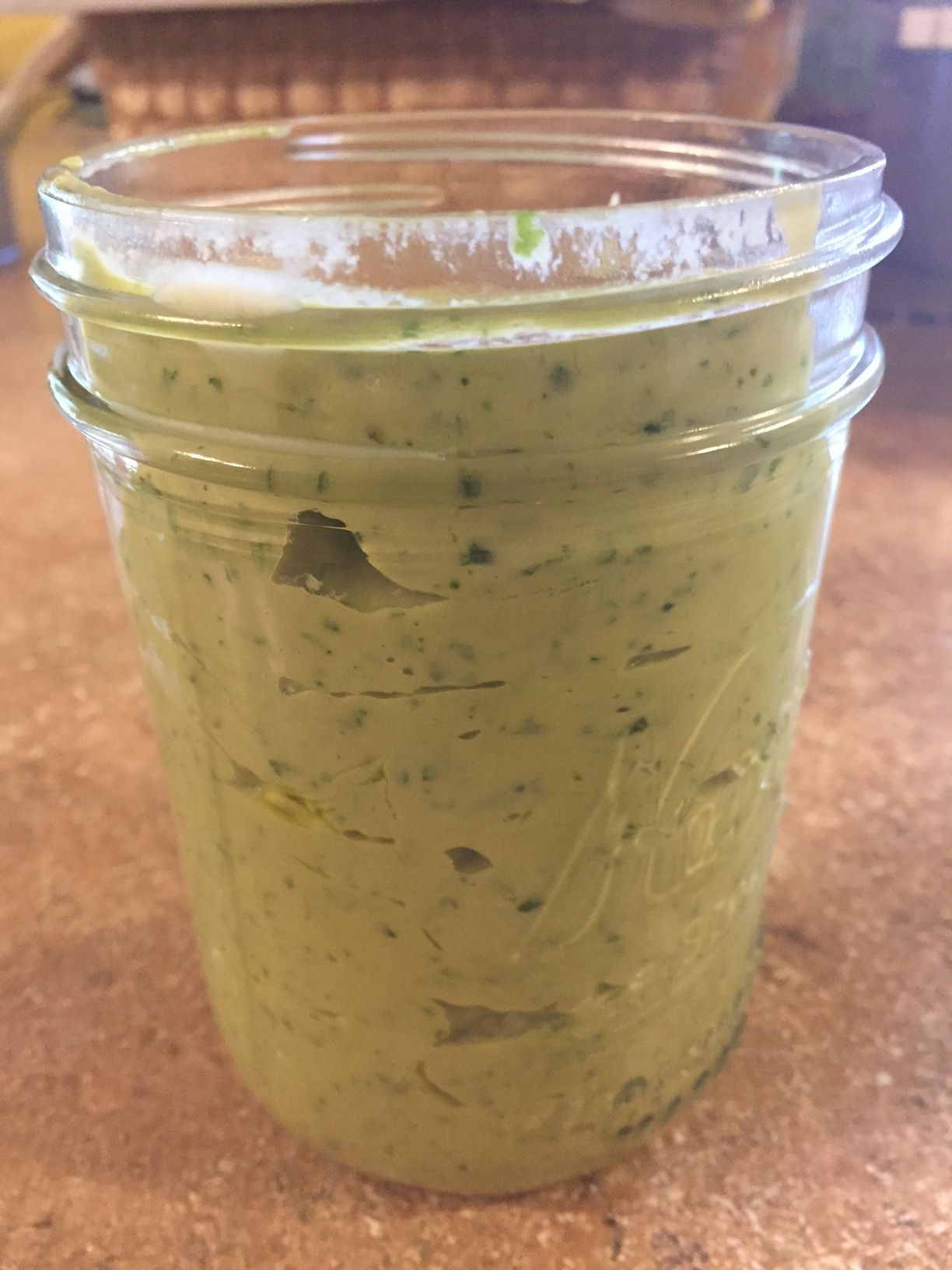 ---
Cilantro Lime Avocado Salad Dressing

1 Large avocado
8 Tablespoons olive oil
1/4-1/3 cup of lime juice (I like my dressing limey so I use 1/3 cup lime juice)
2 cloves garlic
1 cup cilantro leaves
2 green onions
salt and pepper to taste
1 Tablespoon nutritional yeast

Place all ingredients in a food processor or blender and process until thoroughly emulsified. Slather on anything that >you wish to trod through that which is Flavorville. You're welcome!
---
And as always, all of the images in this post were taken on the author's avoca-NO iPhone.
---
Want to read more @Generikat posts?
---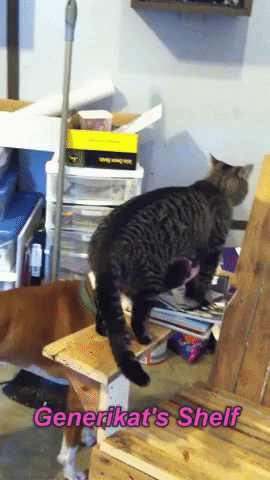 Click Here!