No this isn't another weird mushroom I found in the park and ate. There may not be any such thing as a free lunch but in America there is such thing as a free dinner.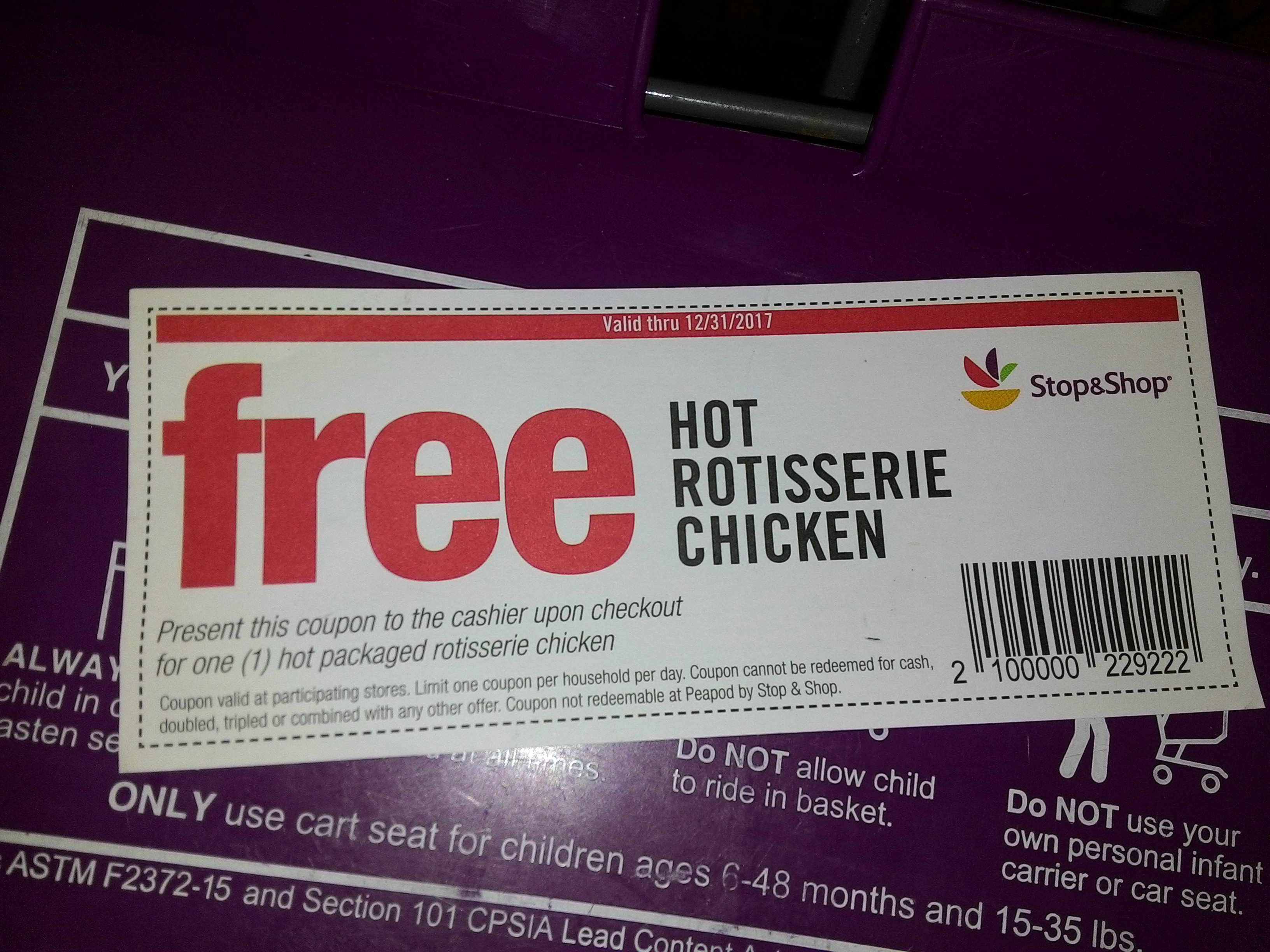 hmm, it expired in 2017!
I was picking up a few things at the grocery the other day but when it got to the rotisserie chicken area there were no chickens available. This grocery store has a policy: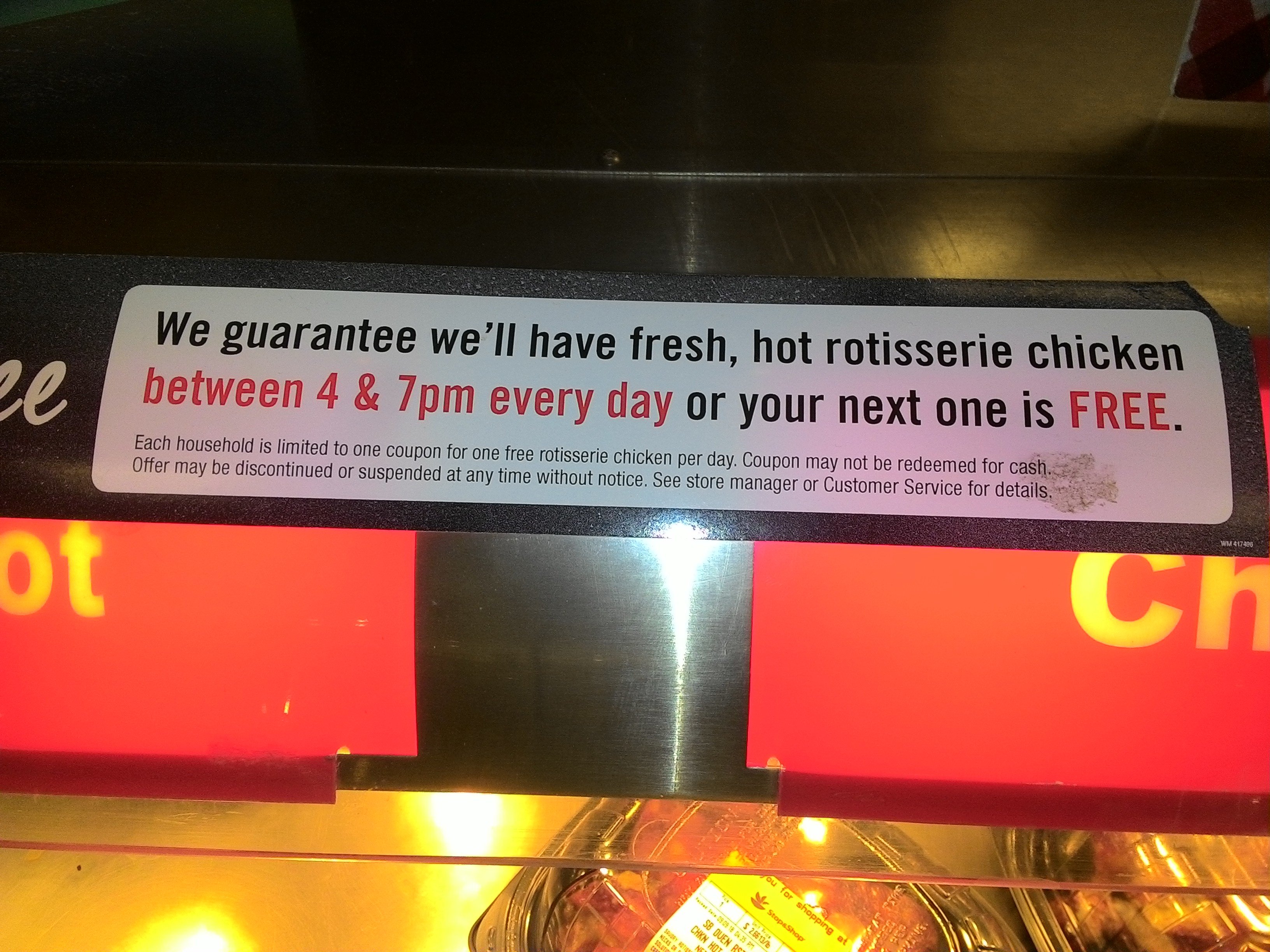 It was 4:17, no chickens, so I went to the customer service desk and informed them that there were no chickens,
"Um Ok"
"Well it's after 4 and if there are no chickens then you are supposed to get a coupon"
"Do we have any free chicken coupons?" he says into a speaker in the wall and then a moment later he produces my chicken coupon.
I finished the rest of my shopping and then the new chickens were almost ready, I thought about shouting "Hey everyone these chickens are all free if you go to the customer service desk!" but I decided not to blow up the spot.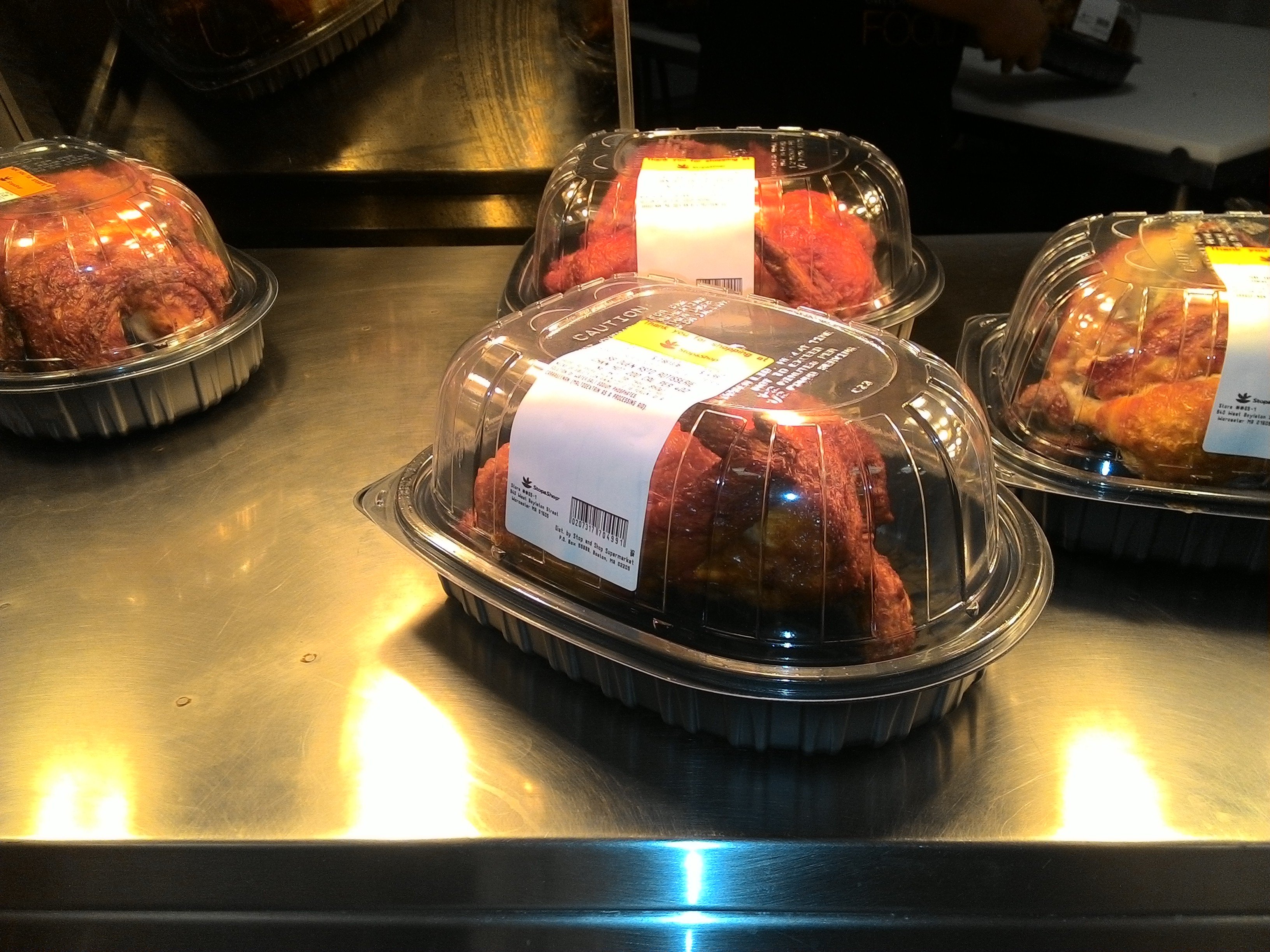 So there you have it, a fresh hot chicken totally free of charge, only in America?
This is a @steemit exclusive! These low resolution cell phone photos and dull commentary are @funbobby51 original content, all rights reserved, please upvote generously and RESTEEM, sometimes I pay for food!