I decided not to eat this one because it looked dirty and dried out and the bugs had beat me to it.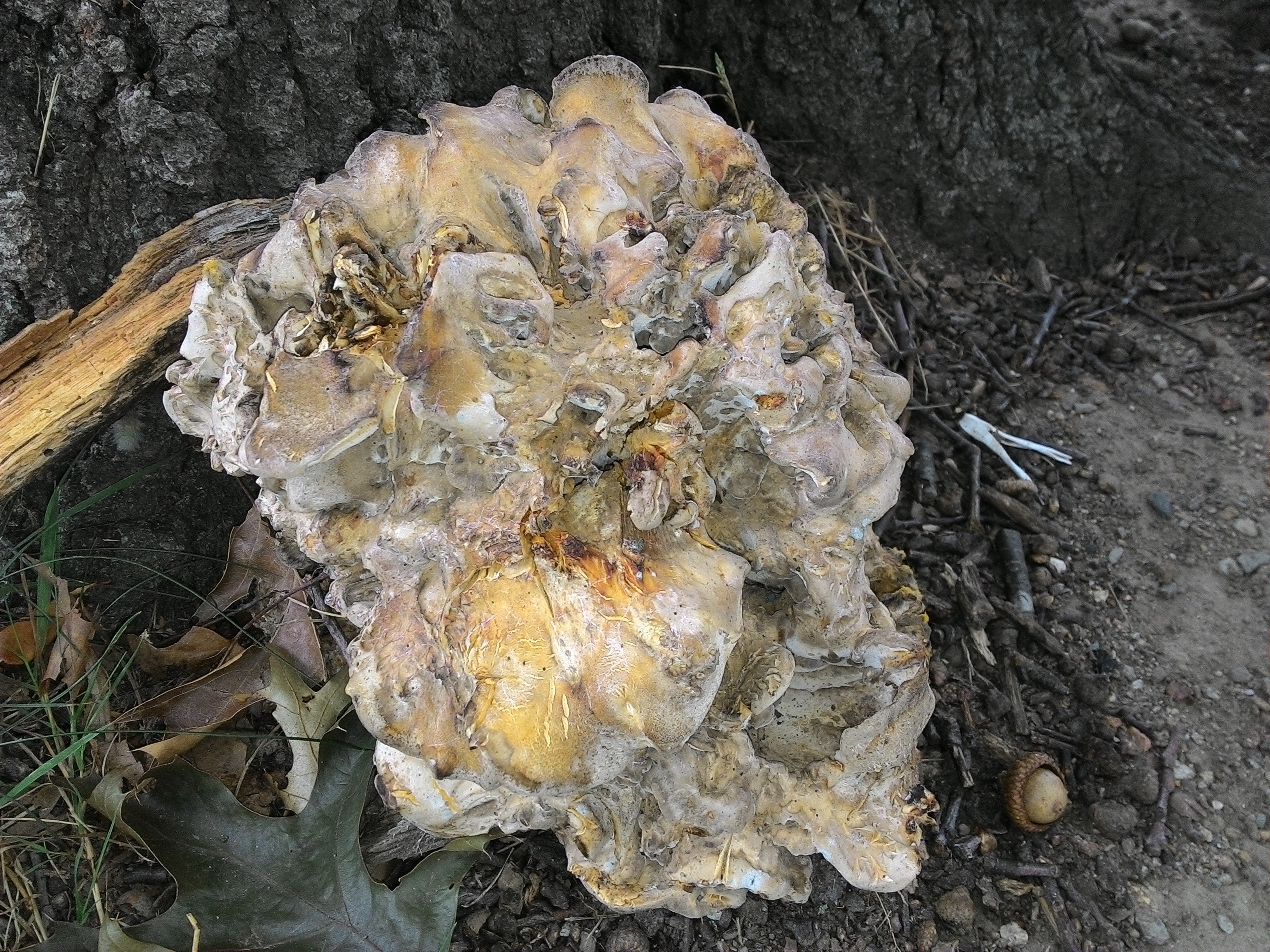 These little guys like chicken of the woods as well.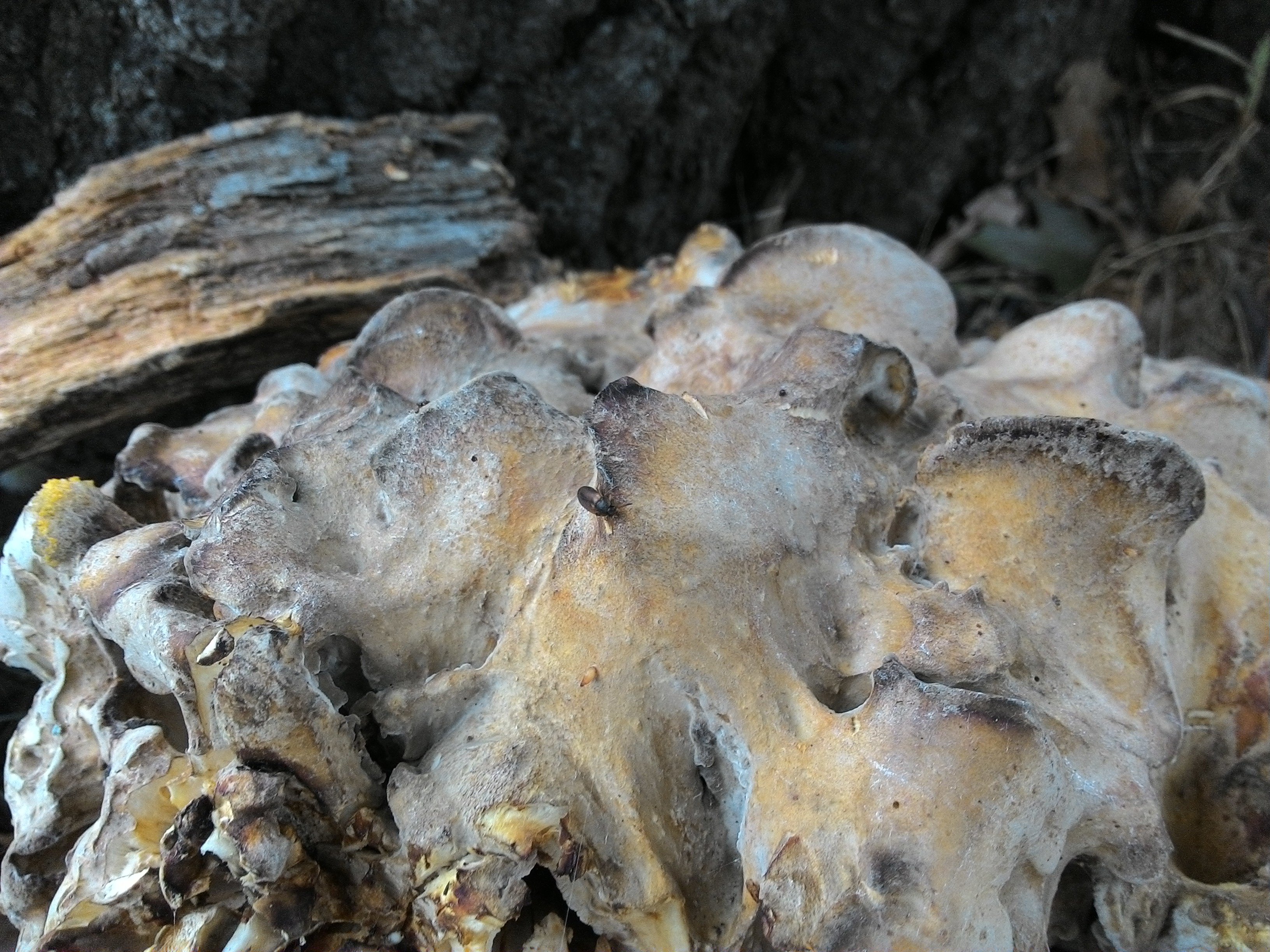 This probably weighs two to four pounds, in good condition and if there was a place to sell it that would be a $100 mushroom.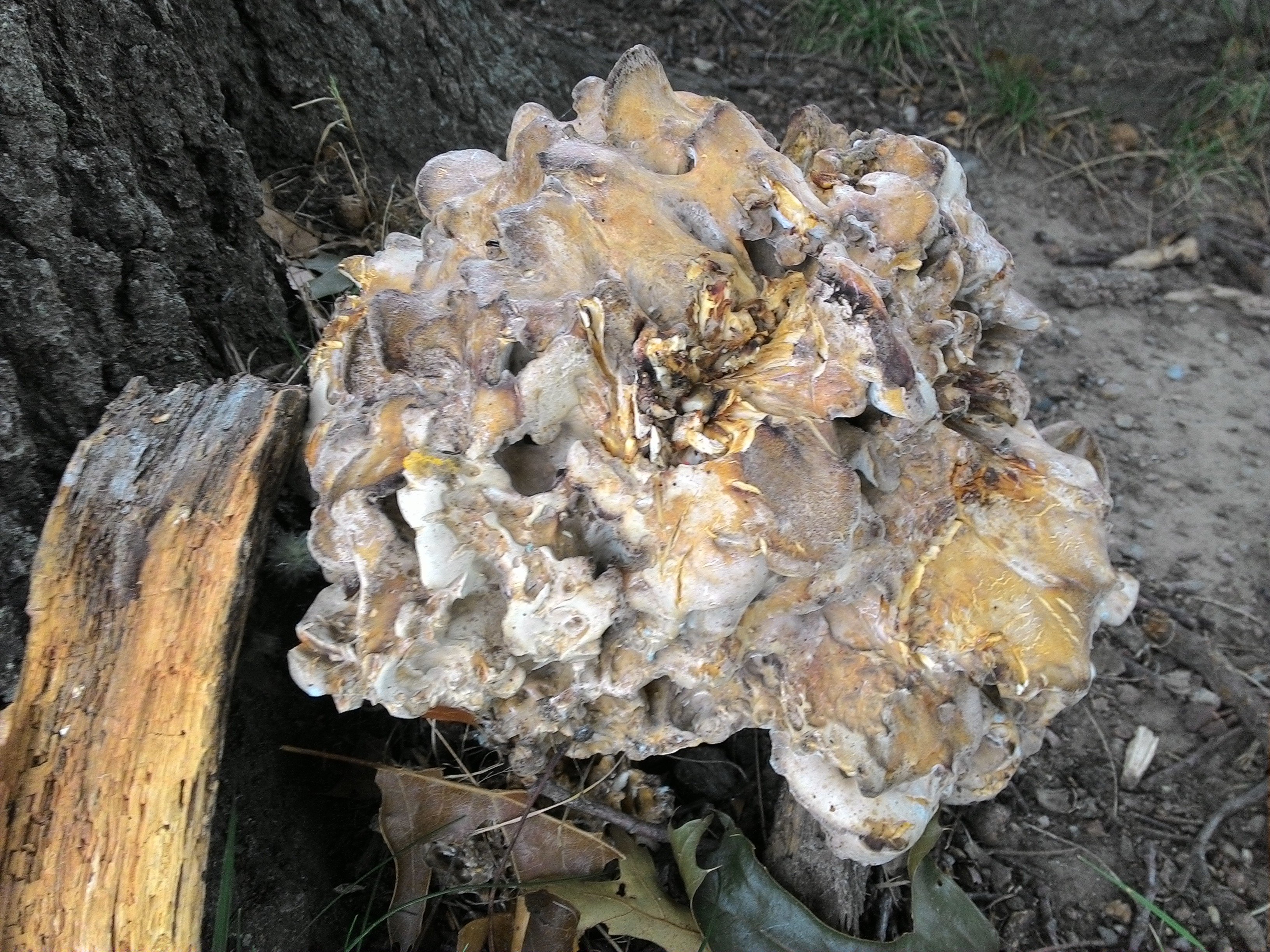 A few days ago I found some nicer but smaller specimens about 20 feet away, I did eat some of those. Read about that culinary adventure here