Are you ready for dinner?
Hey Steemian,
I don't usually cook meal (not so often lately), but when I do, I do this.
And though it's my first time when I cook a duck breast, the result was amazing. Had some fear that I would ruin it.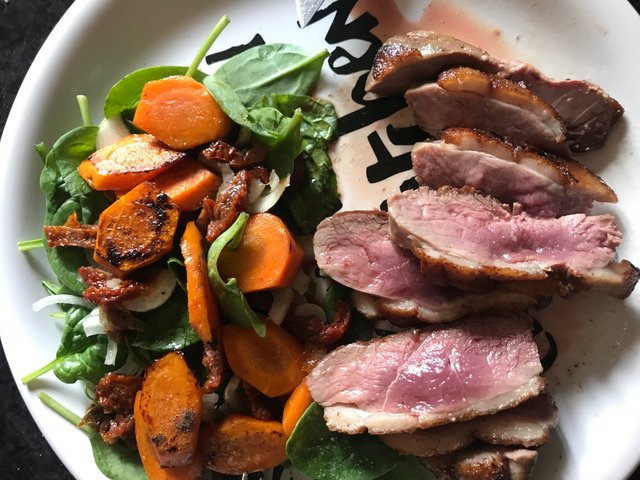 Some tips on how to cook it: let it dry in a paper towel for 2 hours. Score the skin of the duck breast.
Put it in the pan. Do not preheat the pan. At a medium heat, cook the breast for 7 minutes on the side with the amazing fat. Flip it and cook it for another 3 minutes.
Season it with salt and fresh pepper.
Now, cook it into the oven for another 7 minutes. The oven should be preheated.
It was a success! I enjoyed it with a salad: spinach, carrots (cooked in some duck fat), sun-dried tomato.
Yours,
FoxxyCat