Yesterday we cook some food with my girlfriend. I am student who lives by my own and i don't cook any meal. Generally i order them or buy them even breakfast. So last day we decided to cook dinner and eat with wine. It was little challenging for us.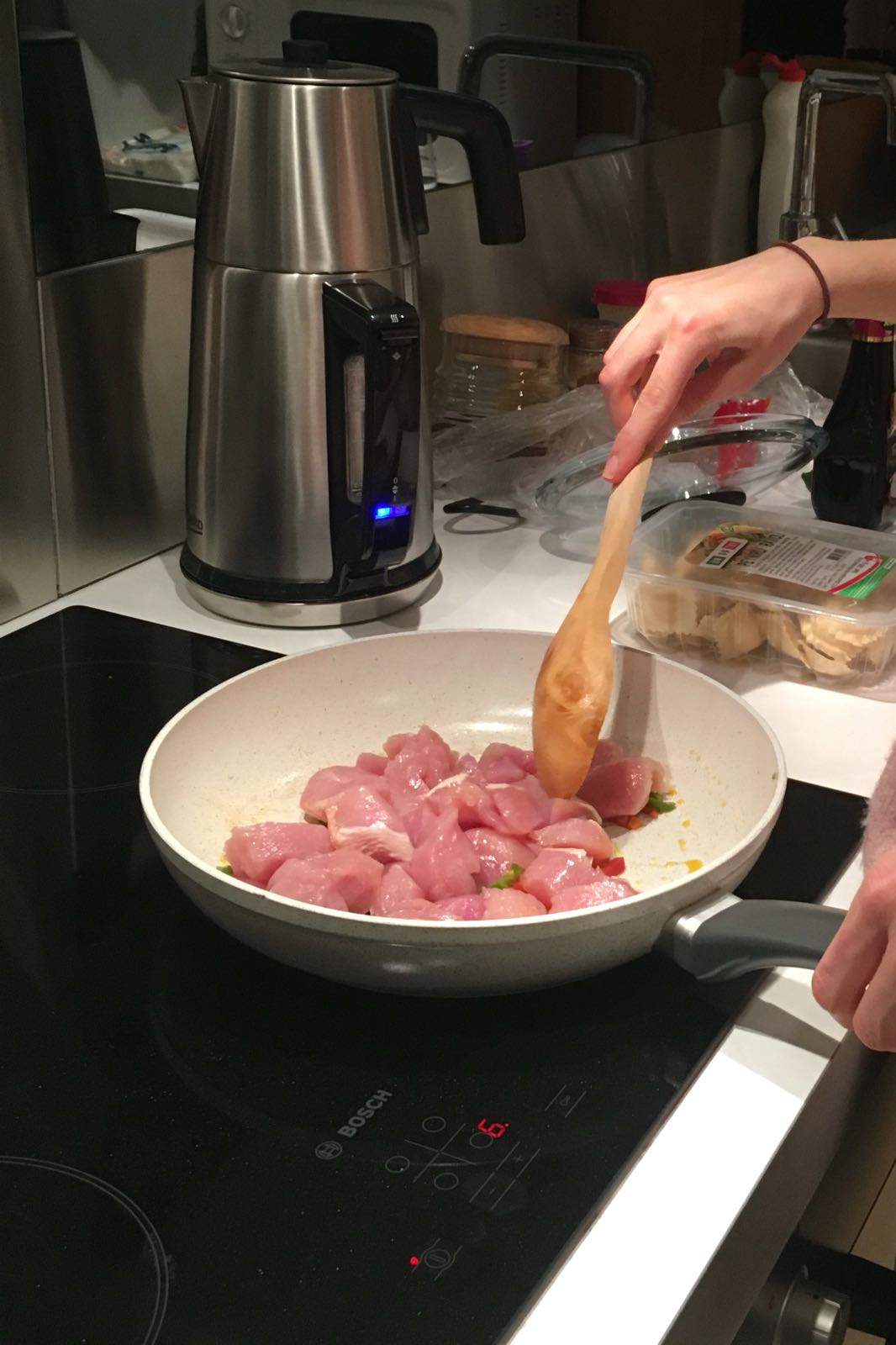 Thi first idea was Chicken with Teriyaki Sauce but we could not find any chicken on super-market. So we saw turkey and decided to make it with Teriyaki sauce.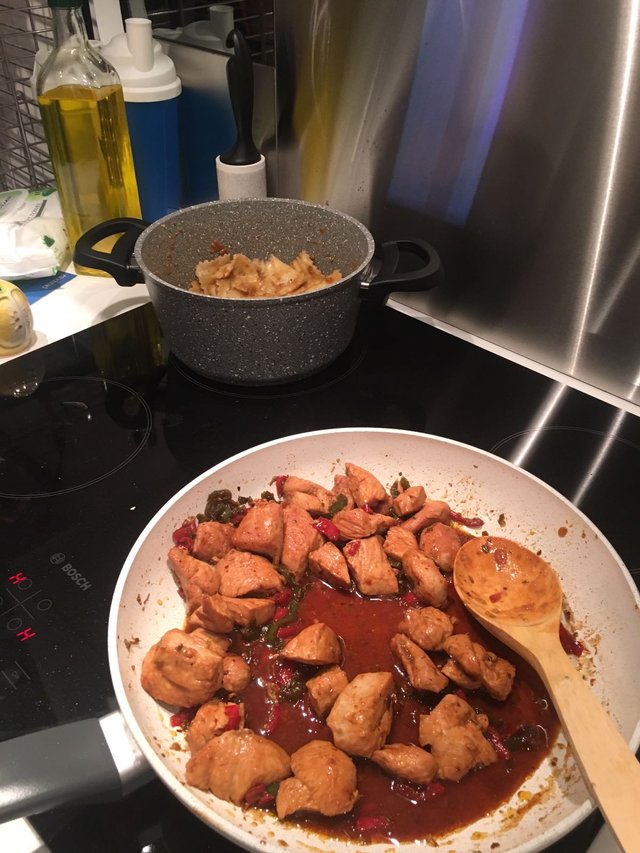 We added those:
Oil
Red pepper
Green pepper
Garlic
Teriyaki sauce
Black pepper
Salt
And other meal was Ravioli with cheese and Pesto Sauce. We cooked ravioli 5 minute then added pesto sauce.
Both are very delicious and cooked slow but eaten very fast. Wine was also nice.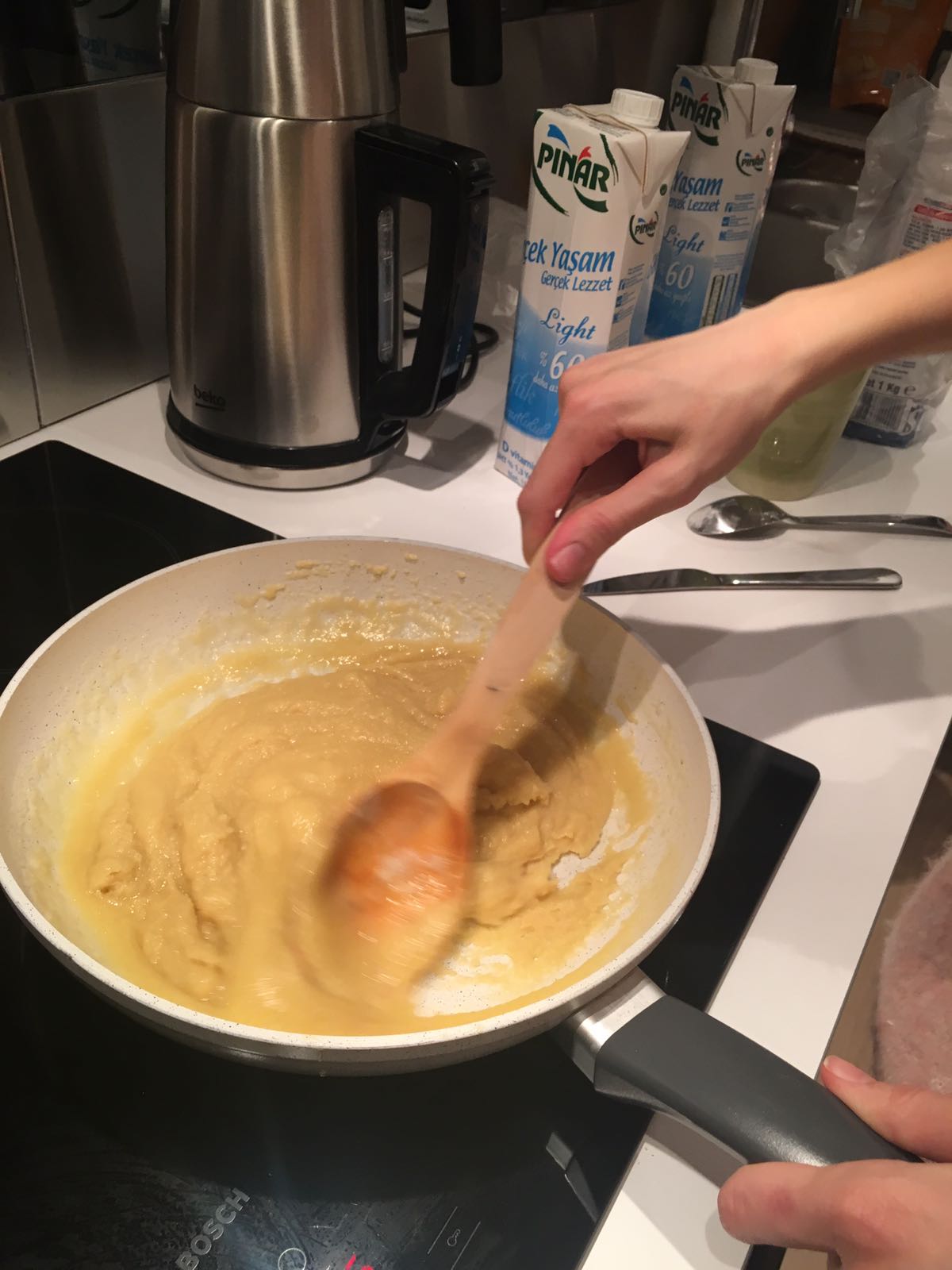 We decided to cook dessert. there is not any name in English but Turkish name is 'Helva'
This dessert made by milk, butter, sugar and flour. You can cook them 45 minute by adding one by one. In the end it was very good.
Thank You