[Full.HD] Cutting MANGO FRUIT like a Chef - step by step with pictures - original content
Here is another blog from the Master Chef kitchen - today I will show you how we cut the MANGO fruit - step by step pictures!
All content is ORIGINAL - as ALL Steemit should be (my belief)!
Note:
I blog (a lot) about professional cooking with simple step by step easy to follow pictures; here is my previous work:
==============

How we cut the MANGO fruit
(original pictures, downsized a bit, to save bandwidth)
==============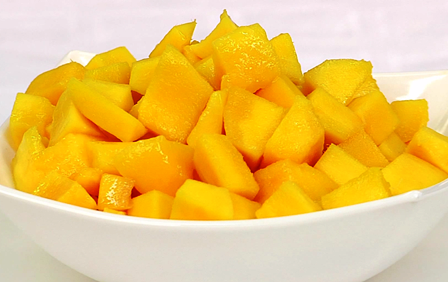 Step 1:
PICKING THE RIGHT FRUIT
The best way to ensure any recipe will taste great is to pick the best quality ingredients. When it comes to mango, there are a few aspects you should consider to pick the best possible quality fruit:
First, check the fruit for any bruises or damages from insects or transportation. Should not be any soft spots, the skin must be ferm and elastic: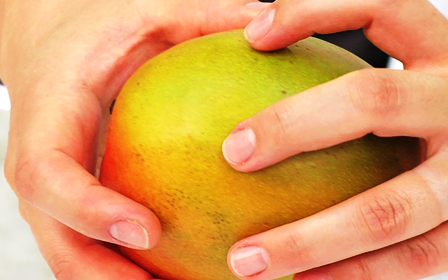 Smell the fruit up close; should be a natural, fruity odor. Color should be natural, no brown spots, no black dots, no signs of deceases: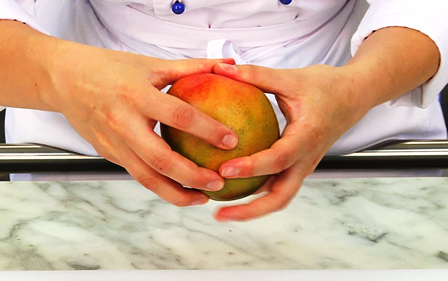 ==============
Step 2:
CUTTING
Make sure you have a VERY sharp knife. Use professional tools to get the best result; an investment into a good tool, is ALWAYS pays off very soon.
Tip:
Put a wet napkin on your table and then put on top the cutting board: this way you avoid the slipping of the surface, thus saving you the trouble of getting cut at your fingers by mistakes (cutting board moving)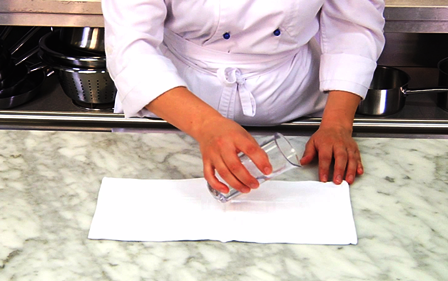 Now the surface is more stable and more safe to use: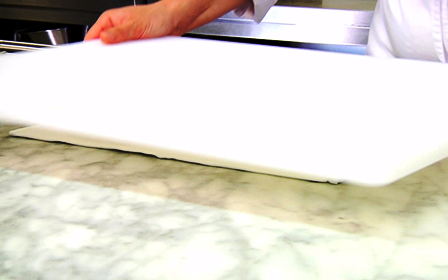 Cut the fruit shallow, diagonally, like in the picture: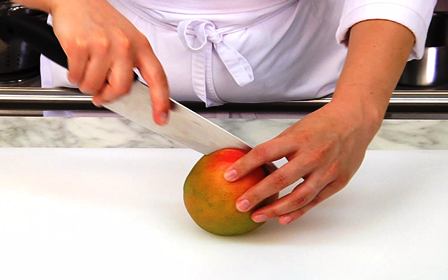 Use gentile force and do get very deep: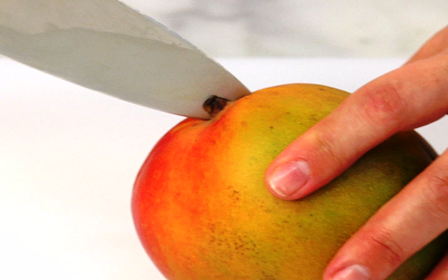 End result should look like this: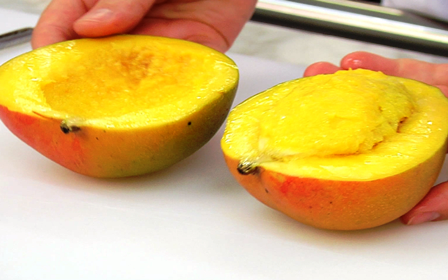 Use a (rather) big spoon to take out a big piece of the skin, flesh while retaining the core of the fruit: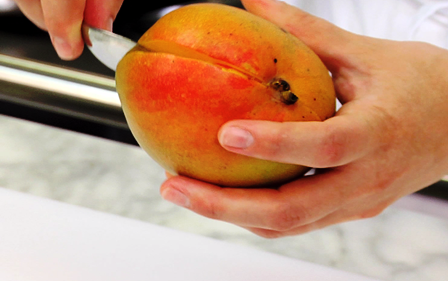 Next picture should be very explanatory: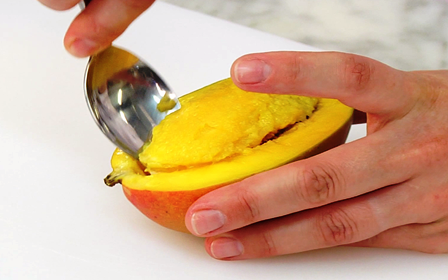 When done, you should have 2 parts: one the core and another the tasty, juicy part that we will gonna use next: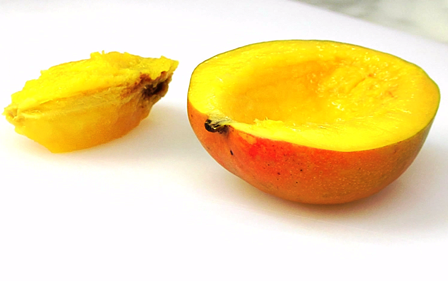 ===========
Step 3;
FINISHING THE CUTTING
Use the tip of the knife to cut the pulp, making squares. Be careful to go just deep enough not to penetrate (also) the skin!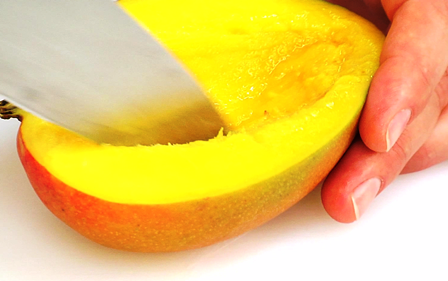 Gently "reverse" the fruit: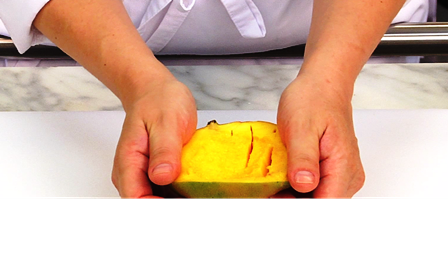 Here is another more eloquent picture (they say "one picture is worth a 1000 words" :) so true in this case isn't it?)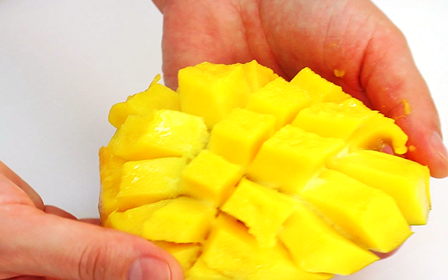 At this stage you may want to use another small knife, but also very sharp.
Just go ahead and cut out the cubes: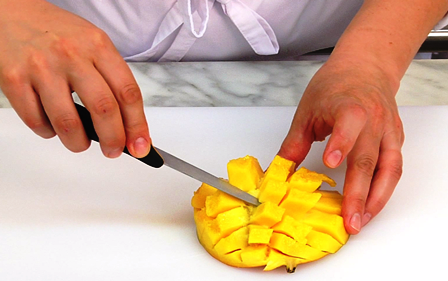 That's it - very easy, right?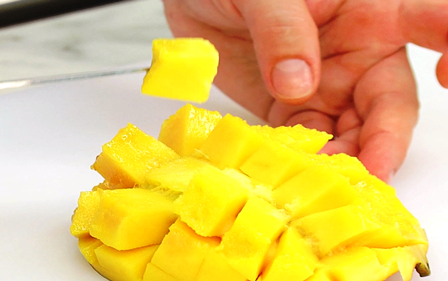 ===========

(another) way to cut the MANGO fruit
I know the above could be a bit tricky to do it, especially if you do not have so much experience in the kitchen, so here is another way to do it:
Step 1:
PEAL THE FRUIT
Us a sharp pealer to take out the skin. Be careful not to go very deep: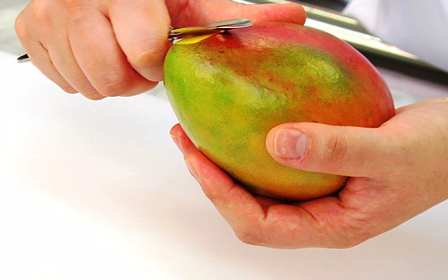 Continue with the whole fruit. Get it naked! :)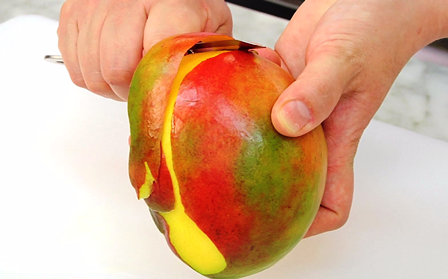 Cut it in a big slice:

Cut it again and make it in 3 parts: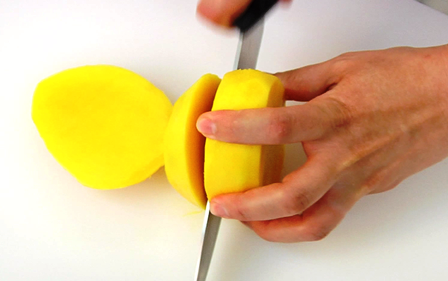 Work on the middle part: cut small cubes out of it, peripherally: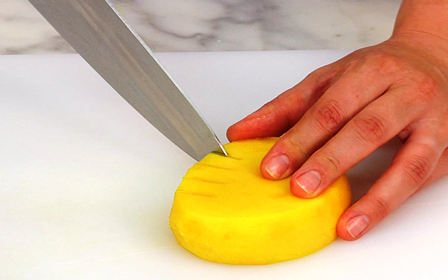 Then just take the cubes out: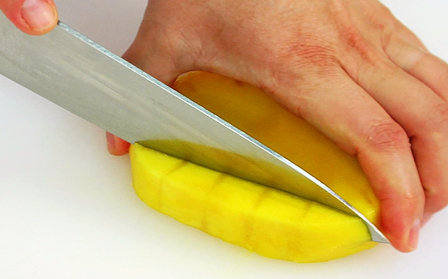 Continue with the remaining two parts: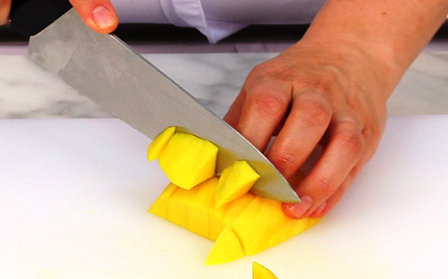 That's it!
Not too complicated, right?
===========
SERVING SUGGESTION:
I always like some mango next to some cups of ice-cream :)
FINAL RESULT: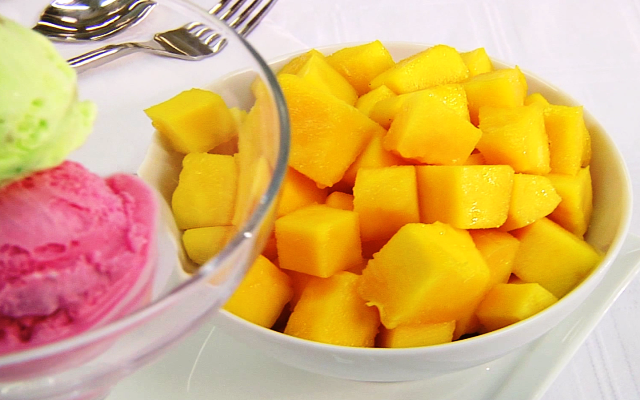 I have to stress it again: these are ORIGINAL pictures taken with a normal smartphone
Remember to UP VOTE if you like this post!
===========
See my other recipes:
Sea Bream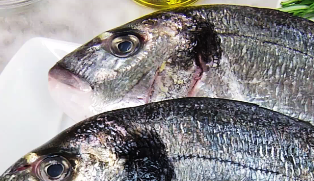 Ravioli with herbs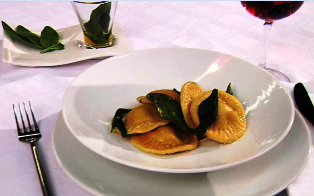 Vegetable Quiche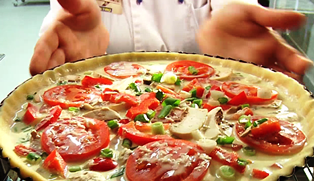 ===========
I hope you like them and try it out for yourself!
Please post below your comments & thoughts!
And remember to FOLLOW me because I post regularly recipes and kitchen tips with clear pictures - so everyone can follow and do it them-self in own kitchen!
UP-VOTE - FOLLOW (I follow back) - RESTEEM
Cheers,
Adrian