Best Foods of This Month: Some Lamb Meat in Fire Pit, Great Sushi and Fresh Salad
Hey Stemians,
Today i will talk about food again :) But i will share you three food that deserves to be shared. We can say those three dishes are the best foods of this month for me.
There will be Japanese Cuisine , Turkish Cuisine and A World Salad.
So lets start with the first one.
#1 The Whole Lamb in Fire Pit ( Kuzu Çevirme )
This might be a little expensive food because you cook whole lamb on fire. This one is cooked on fire pit for 6 hours. Cooked slowly with many spices and herbs. At the end it was delicious and very soft meat.
Cooking Lamb in fire pit is traditional food for crowded guests in Asia and Turkey. 20-25 people can easly be sated with this whole lamb and trust me we did. The meat restaurant was also very nice and have great service.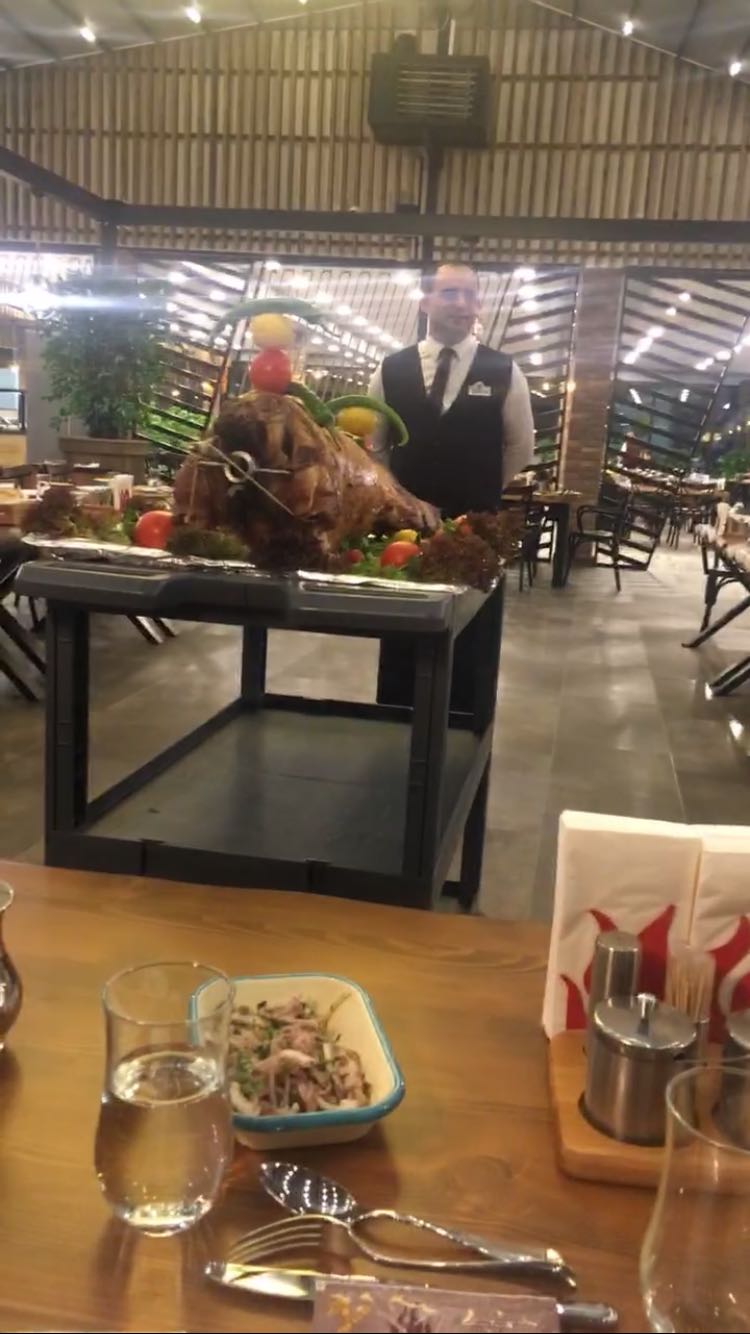 ---
#2 The Sweet Sour Soup, Sushi and Edamame
I have been always great fan of sushi and far East foods. I also like this soup very much because it have many herbs, spices inside of it and when you feel cold or ill just drink it up. You will be fine in next day.
Many special ingredients in it. Herbs, spices, ginger and chicken.
---
It is the most common sushi in the Turkey, cold sushi with crab meat and cucumber plus caviar.
---
This is my favorite one. It served hot and crispy and there is eel meat inside of it.
---
Boiled beans whit salt.
---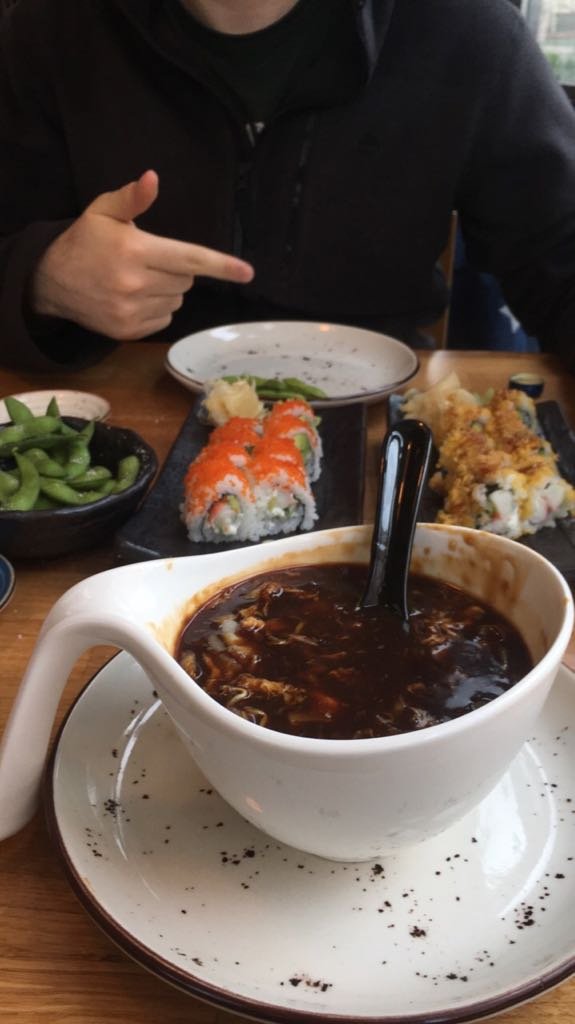 The Chicken Salad with Kinoa Seeds.
It seems like normal casual salad but trust me it is not. It is made by very fresh herbs and verdures. With some special sauces like pomegranate sauce ( the black colored sauce) it's taste is very satisfying.