For today I decide to make a vegetarian soup with homemade pasta. Below you will see the ingredients and the steps that I hope it will help you to make this delicious vegetarian soup, but good for everyone. Who doesn't need soup right?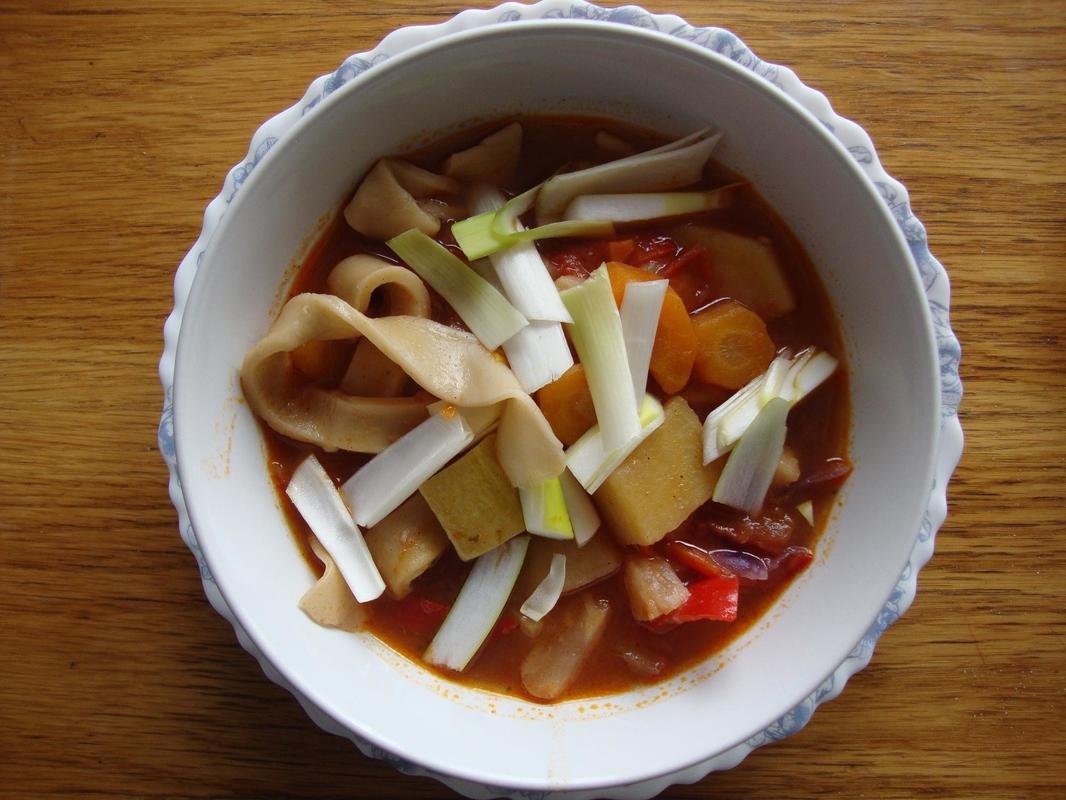 Ingredients:
potatoes
carrots
red and green pepper
tomatoes
parsley root
celery root
onion
green onion
garlic
zucchini
red cabbage
tomato sauce
olive oil
homemade pasta (or you can buy pasta if you want to add it)
spices ( salt, paprika)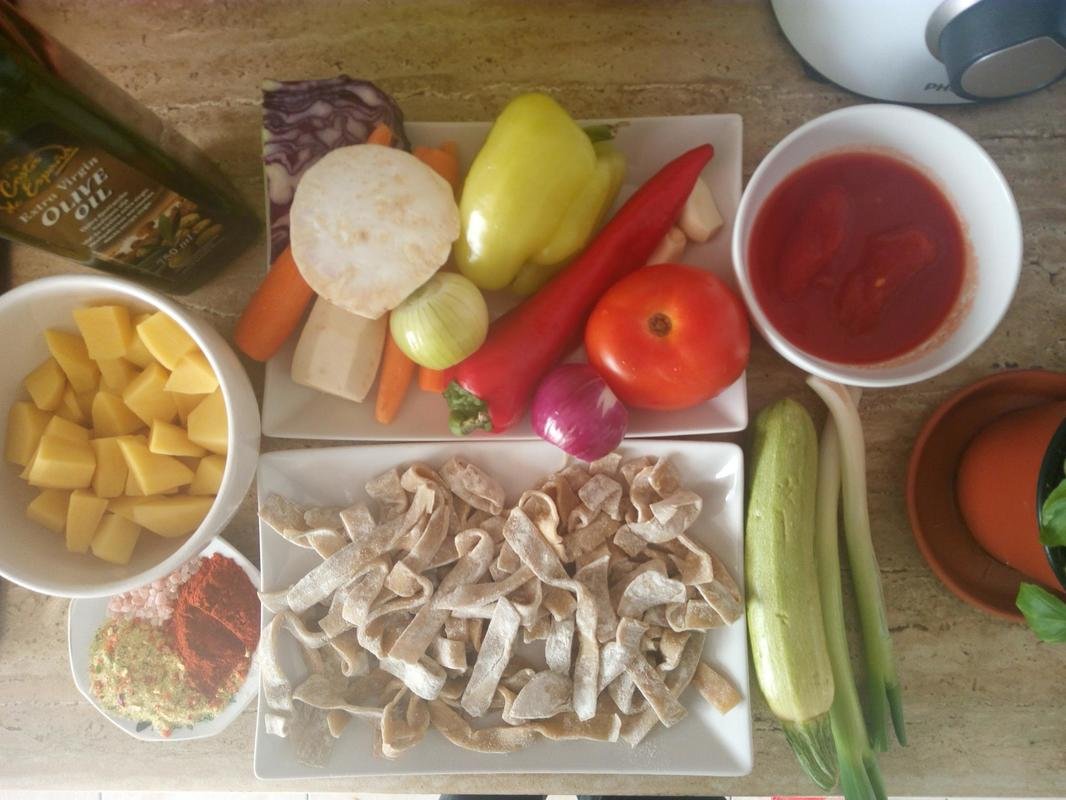 How to make this soup!
Cut the vegetables into pieces like in the photos below.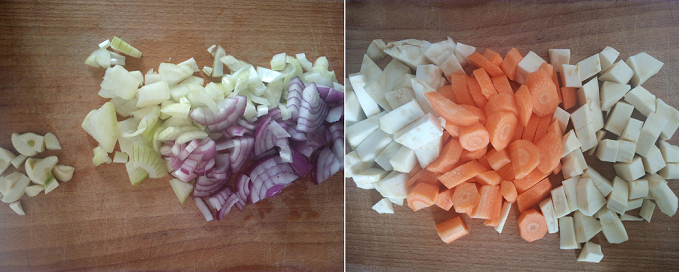 Put in a pot olive oil and add onion, garlic, carrots, parsley root and celery root. Let them boil for at least 5 minutes.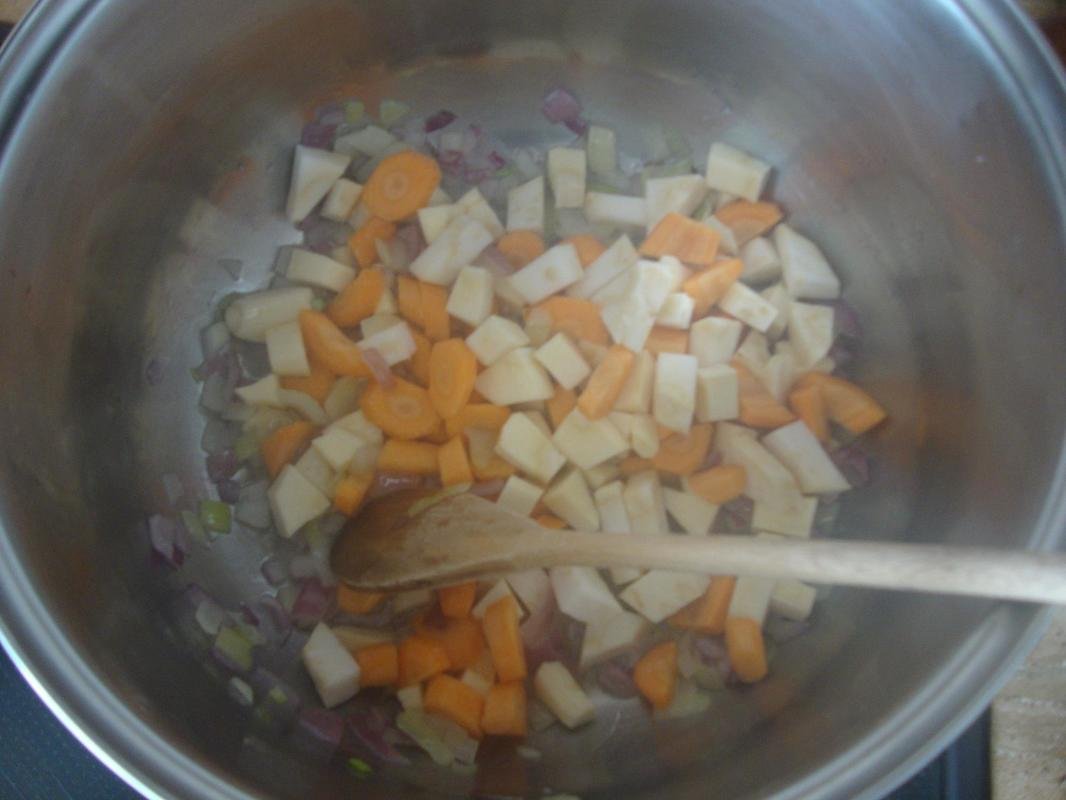 After 5 minutes add the spices and a little water. Let them boil for 10 minutes.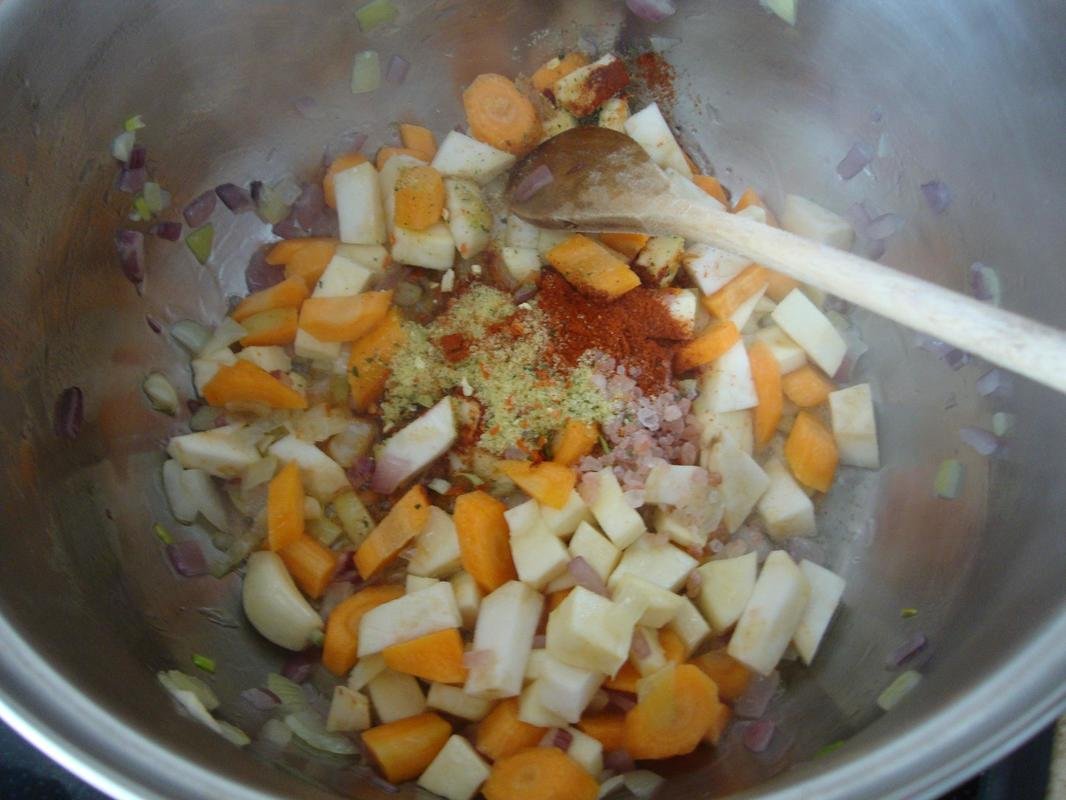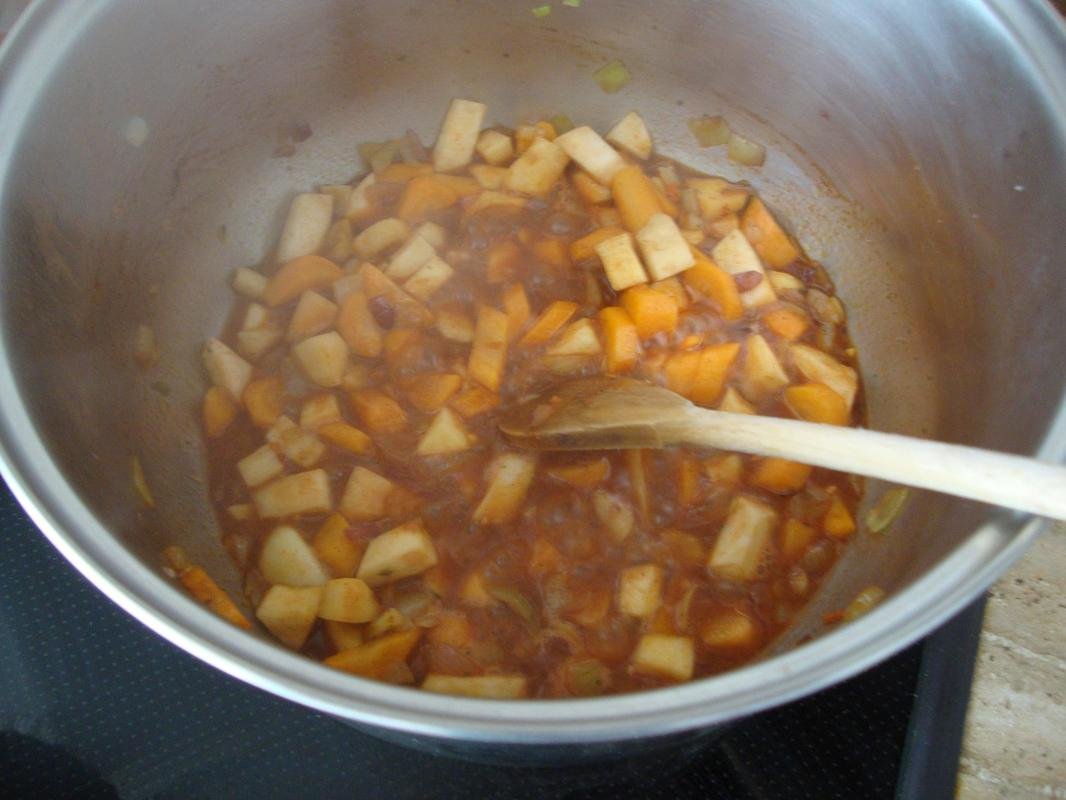 Now is time to add the tomato sauce and potatoes. Add some water and let them boil for 30 minutes.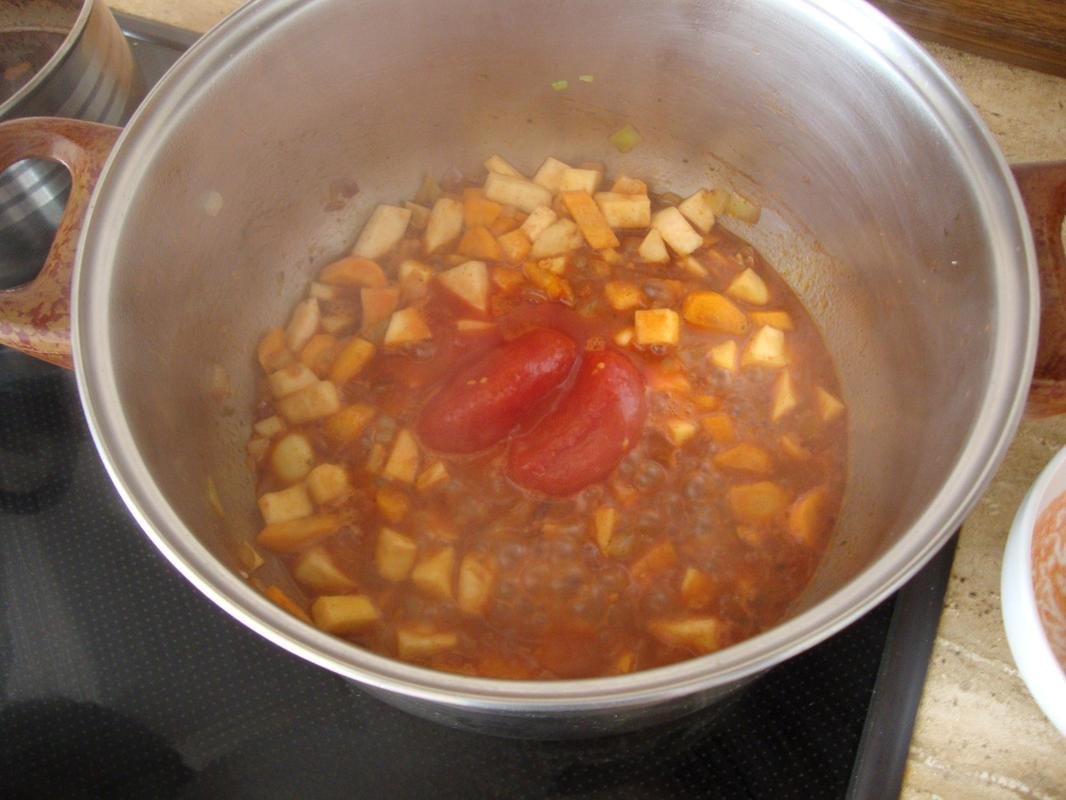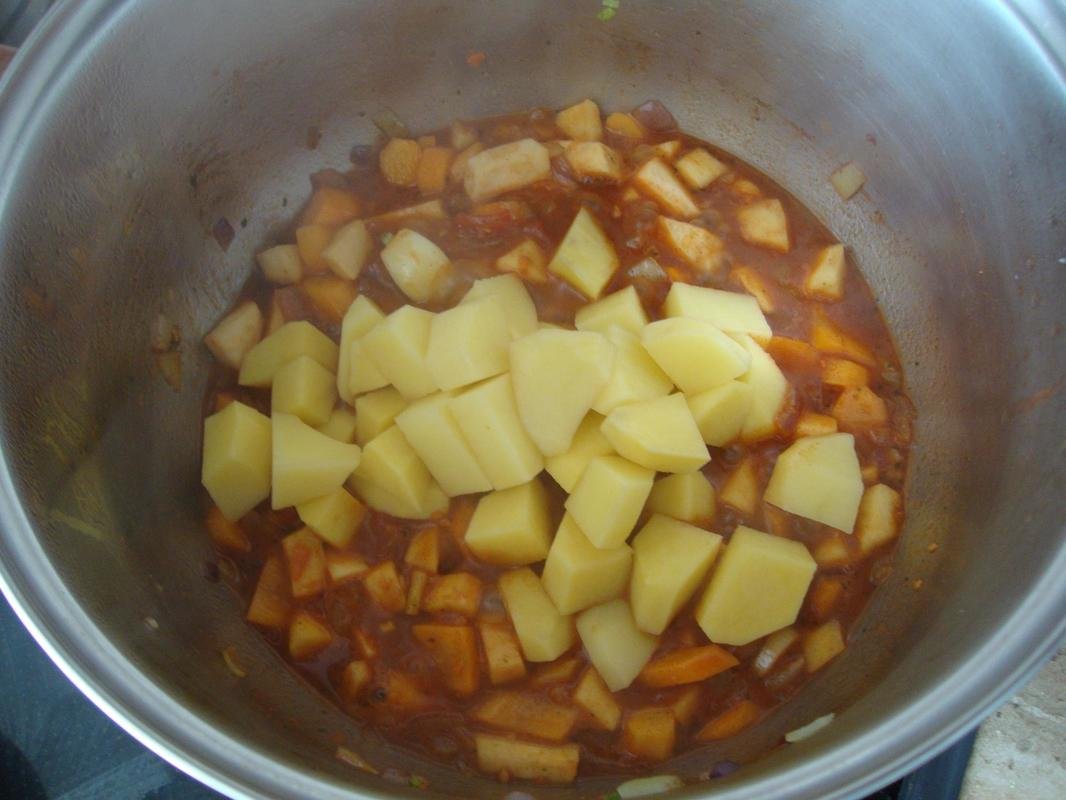 After the 30 minutes period you can add the red cabbage and zucchini.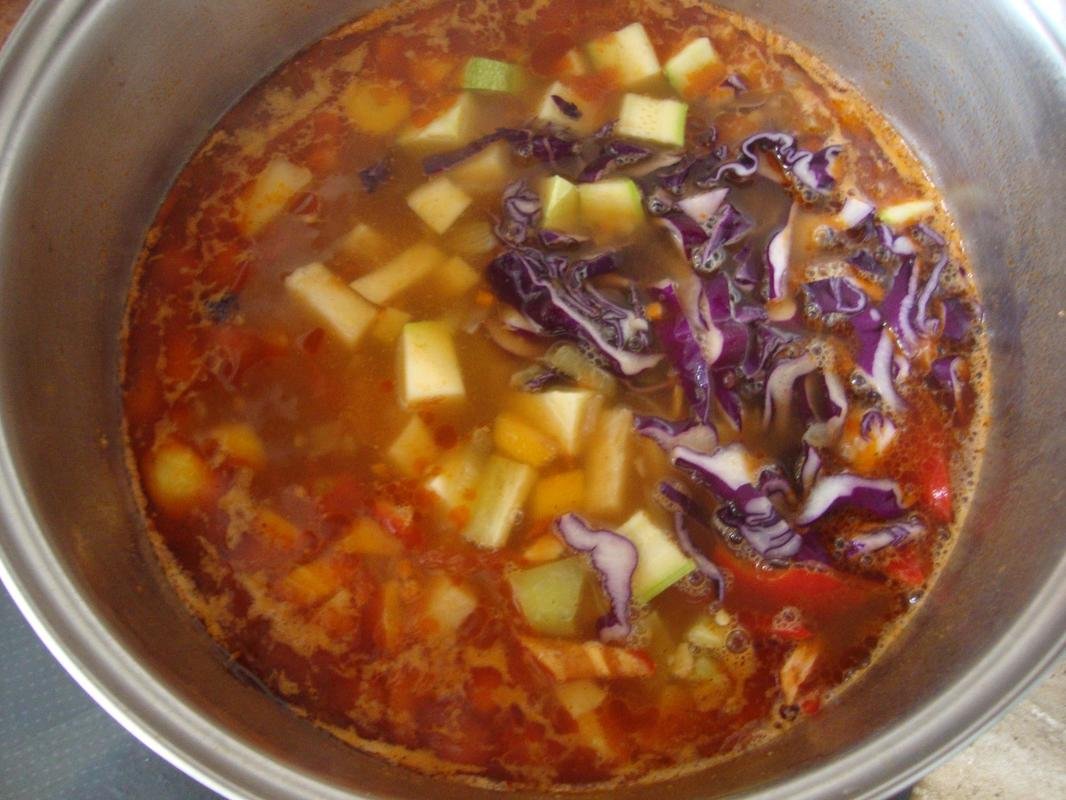 Let them boil for another 10 minutes and you can add the final ingredient: homemade pasta. It have to boil all together for another 10 minutes and the soup is ready.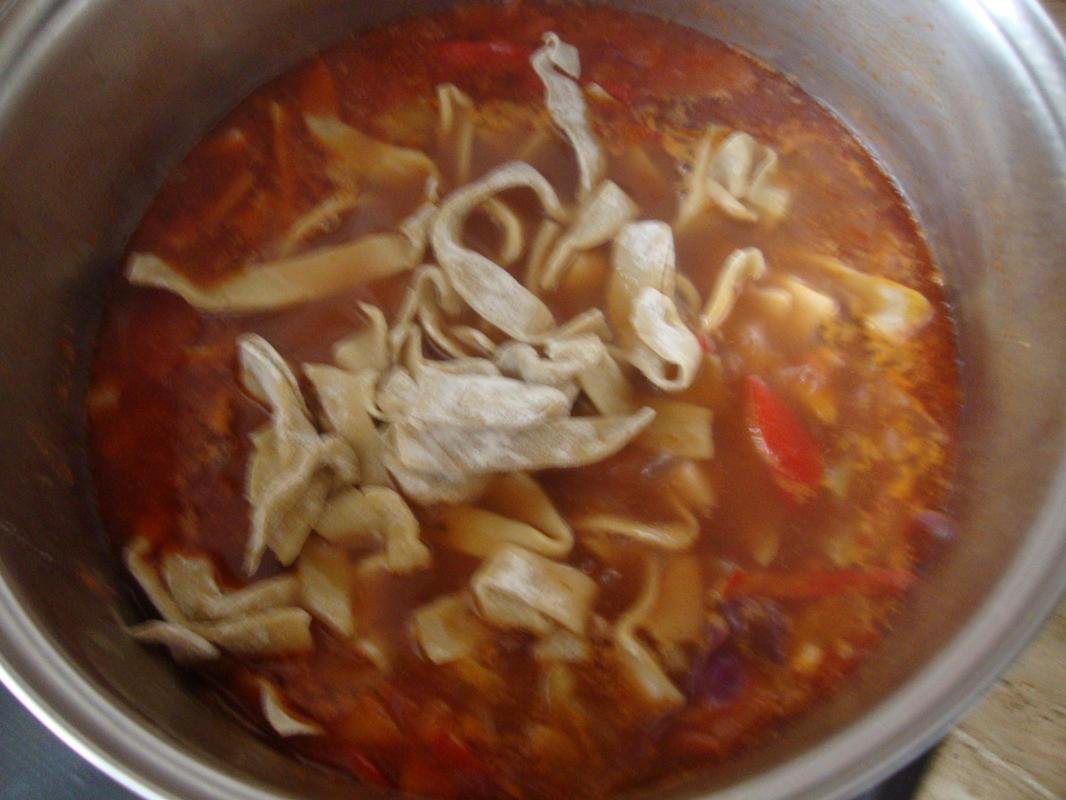 Now the soup is ready, put it in a bowl or plate and add green onion on top. I like it this way, but you don't have to add the green onion inside, it's just optional.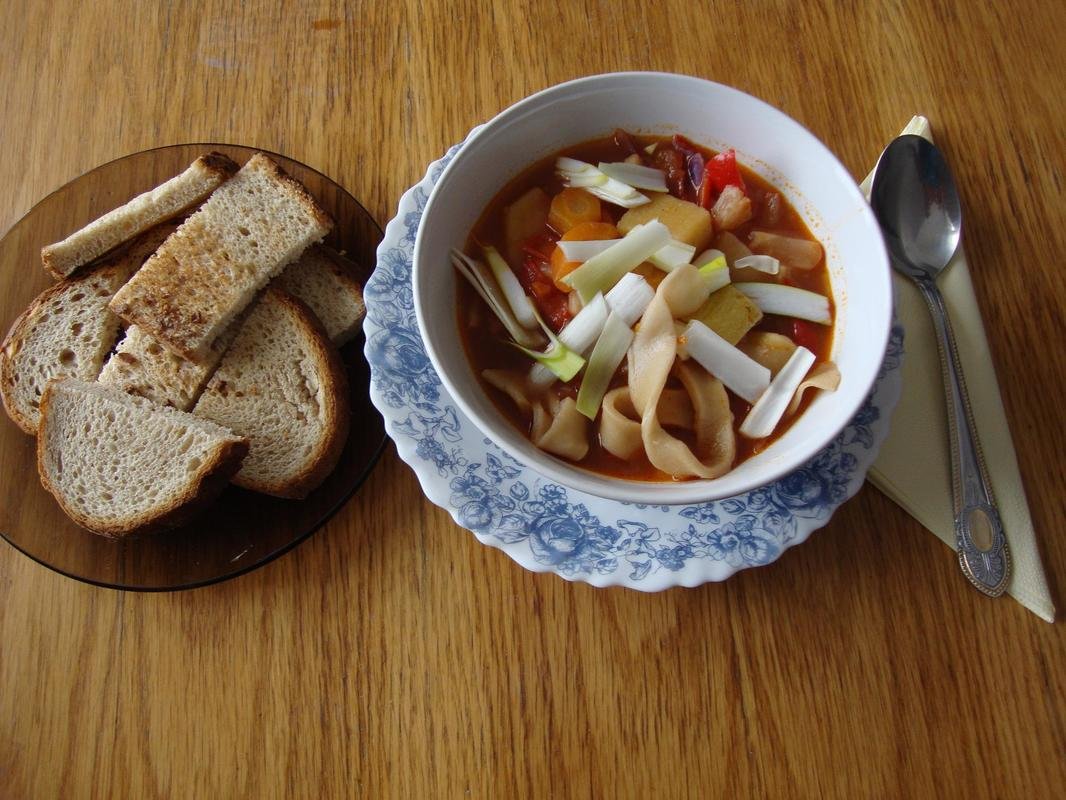 Enjoy this vegetable soup and if you need any help or you have any questions feel free to leave a comment below and I will respond as soon as possible. Until next time!