Finnish food display - Pork stake strips
This food is a common here in Finland, it is a easy to make and a delicious. It is quite a famous meal too, especially when its done with food cream.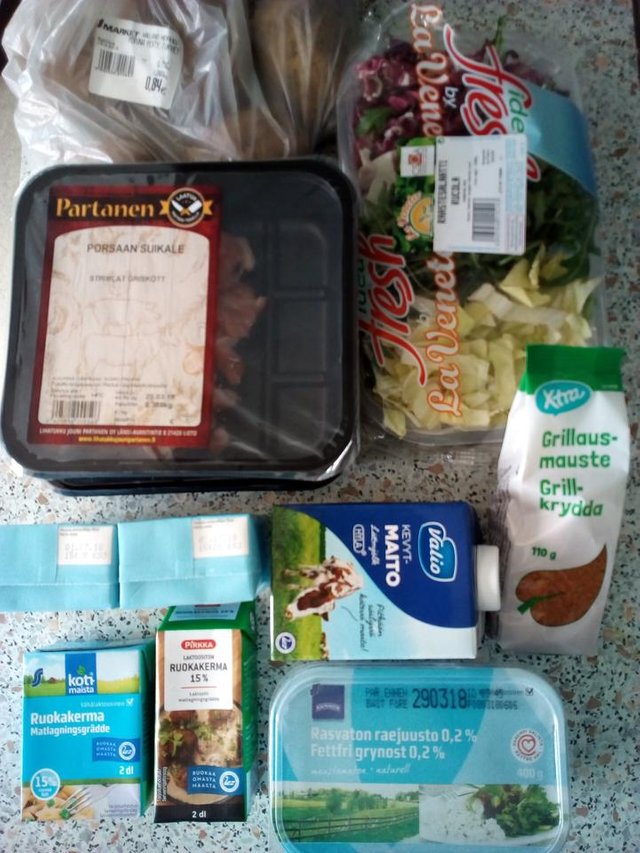 Ingredients used:
Food cream
Pork strips
Potatoes
Spices ( Grill sauce )
Salad package
Onions
First of all we prepared some potatoes with this meal. Cooking the pork strips at the same time.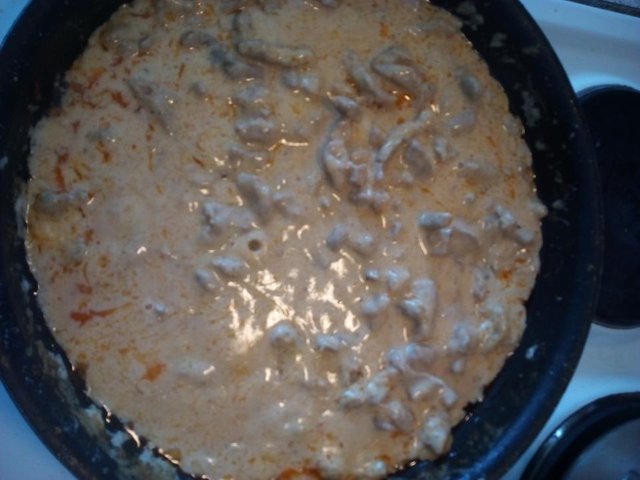 Pork stake strips are already cooked.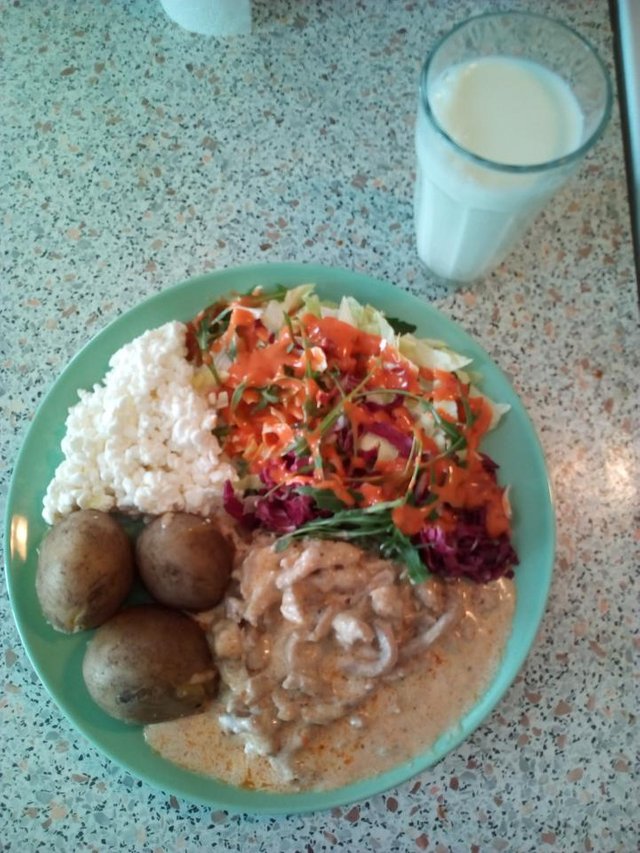 Whola, this is the ready meal, looks delicious! Milk is a common drink here in Finland to serve with the main dish.
These Ingredients are needed to prepare a finnish style Pork stake strips.
By Finfood - Upvote, follow & resteem