Soft Oatmeal Cookies
These oatmeal cookies are delectable AND they actually stay soft and chewy!  They are my personal favorite...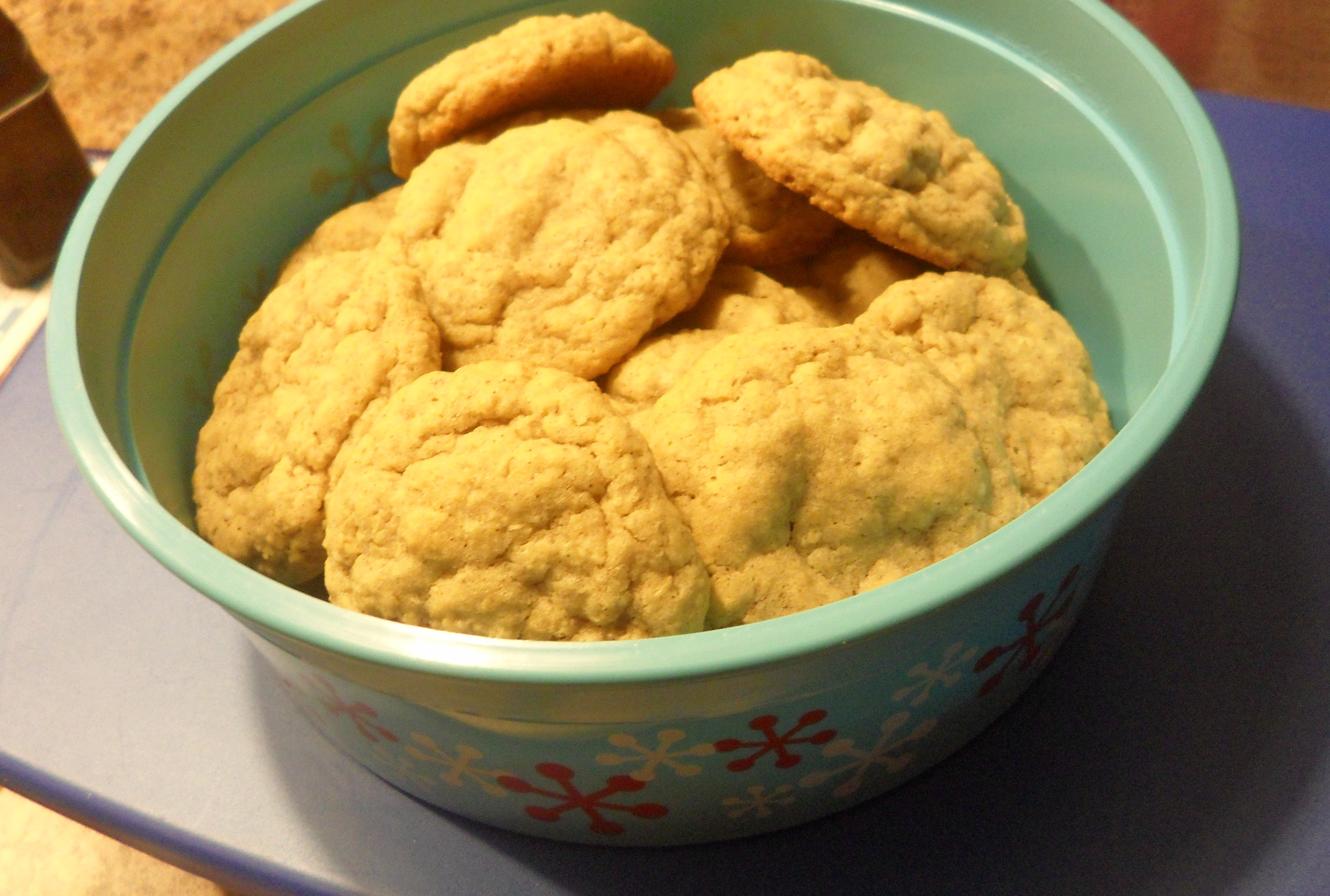 Ingredients
Makes 3-5 dozen cookies, depending on the size you make them.
1 cup Butter, softened
1 cup White Sugar 
1 cup Brown Sugar, packed 
2 Eggs 
1 teaspoon Vanilla Extract 
2 cups All-purpose Flour 
1 teaspoon Baking Soda 
1 teaspoon Salt 
1.5 teaspoons Cinnamon 
3 cups Quick Cooking Oats
Raisins or Nuts (optional) 
Directions
In medium bowl, cream together white sugar, butter, and brown sugar. 
Beat in eggs, one at a time.
Stir in vanilla.
In large bowl, combine flour, cinnamon, baking soda,and salt. 
Stir flour mixture into the creamed mixture. 
Mix in oats. *If you are using nuts or raisins, mix into dough at this point, combining well. Cover and chill dough for at least one hour.
Preheat the oven to 375° F. 
Using greased or non-stick cookie sheets, roll dough into balls and place 2 inches apart on cookie sheets.
Bake for 8 to 10 minutes.  *10-13 minutes if using nuts or raisins.
Allow cookies to cool on baking sheet for 5 minutes before transferring to a wire rack to cool completely.
Tips
For a healthier dough mix, you can swap wheat flour for the all-purpose flour.
Chocolate chips can also be added to this recipe, if you desire (does not require the dough to be chilled or additional cooking time).
For more delicious dessert recipes, check out my other recent posts: