Egg tarts are one of those snacks that's eaten around the clock here in Malaysia. You can find them pretty common in most families tables in the morning for their breakfast to go with a cup of coffee or tea but you also can find them being sold for for tea and supper as well.
It is a snack that satisfied around the clock.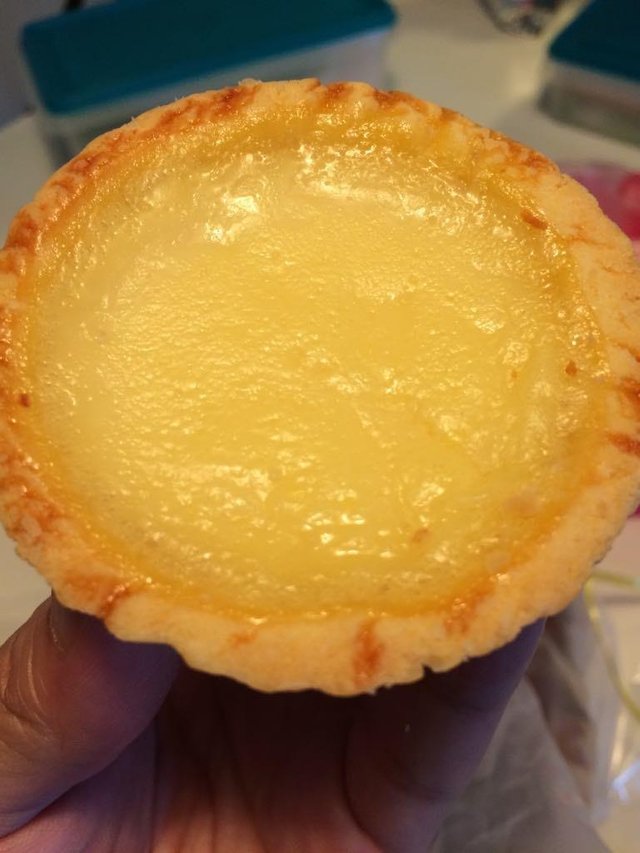 So what are egg tarts actually? It's a egg custard mixture that's poured into regular tart shells that's then backed to golden perfection.
The end result? A delicious mini pie that you can shove in your mouth in 1 bite.
Some egg tarts use a puff pastry as it's base. Those custards are a little firmer and use more eggs than liquid making it a little more pricey, however they do taste better and it's often called Portugese egg tarts here in Malaysia.
This one here is a Hong Kong-style egg tart that's very very popular here. It's soft and eggy. Less firm than the Portugese egg tarts but it's a little creamier and softer which gives a very nice mouthfeel as well with every bite.
Highly recommeneded and if you're ever in Malaysia or Hong Kong, get one of this delicious tarts to start of your day or end it.
---
You can check out for more info at our Facebook page on our operation days and times or if you just plain like to see burger pictures :D
You can also find us on Instagram #burgergilerpower
-