Once Upon A Time in Café Breton

Although the past week was quite hectic, I consider it a huge success. Sam has showed tremendous improvements on her school work. I was so happy to see her enthusiasm to make things right with her studies. She spontaneously practiced the study habits we laid out for her in the past weeks, and never touched a gadget during school days. She's been on her best behavior and to show how much we appreciate this, Red and I decided to take her out on a date last weekend.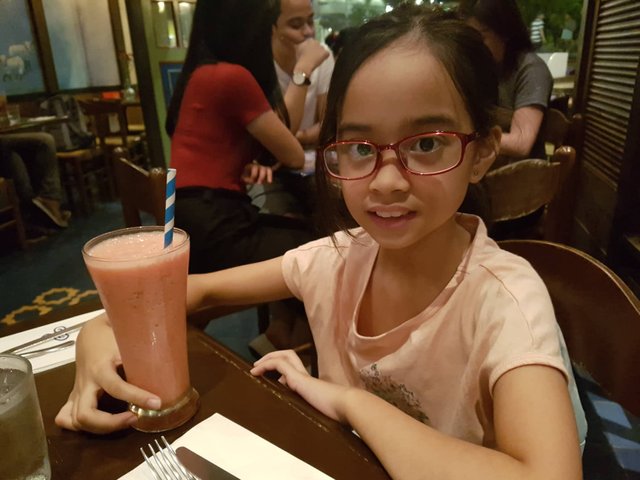 She's the type of kid who's very curious about her parents' love story. For bedtime stories, she always preferred that I talk about how her dad and I met, and how we fell in love with each other. Like me, she's a romantic, and would ask me about my first date with her dad. She's heard it a couple of hundred times but last weekend, she finally got a taste of what that first date was like.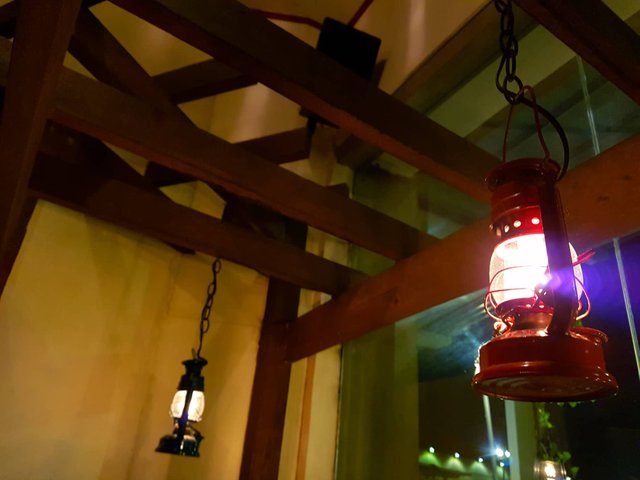 Café Breton is a European-inspired restaurant known for their delicious french crepes and excellent coffee. Red and I frequented their branch in Greenbelt Makati even before we became a couple, and it was there when we both finally decided to be fully committed to be together. Red and I couldn't bring Sam to the exact restaurant, because that meant we'd have to travel all the way to Makati. We opted to bring her to one of its branches, which thankfully did not require us to go through the whole stretch of the notorious EDSA traffic.
I swear it's pretty much the same thing though. The rustic design that I love in their Greenbelt branch is very much present in this branch too. I find their wooden furniture with metal accents very pleasing to the eyes, and the pieces hanging on their wall add to the vintage vibe of the place. They were able to put everything together very well. The moment we sat down, Sam said "This is the nicest place we've been to. It's so calming." She must be referring to the quiet lull inside the restaurant, which was a stark contrast to the noise of the mall where the branch is located.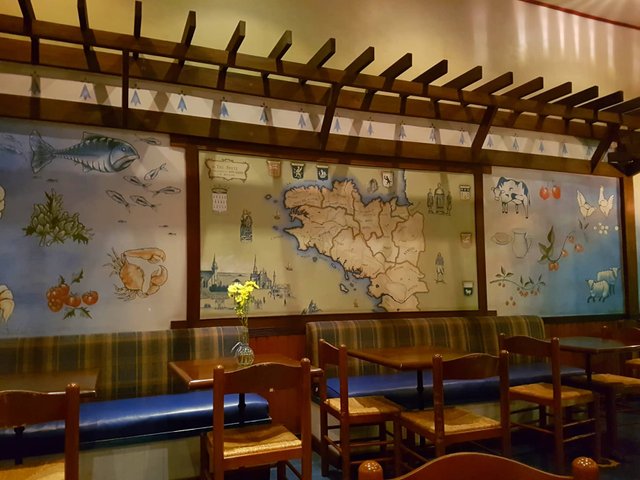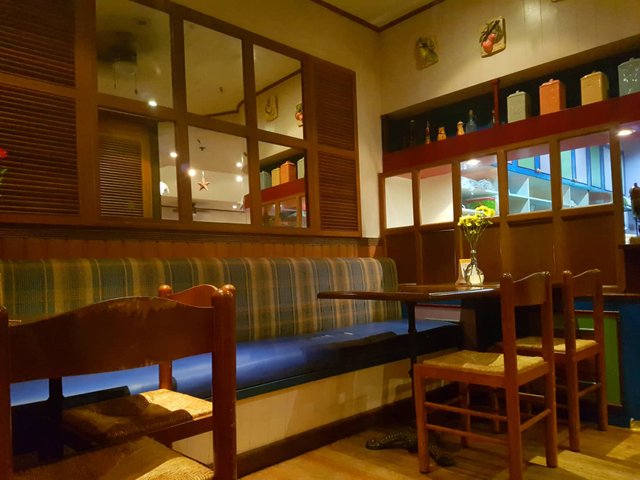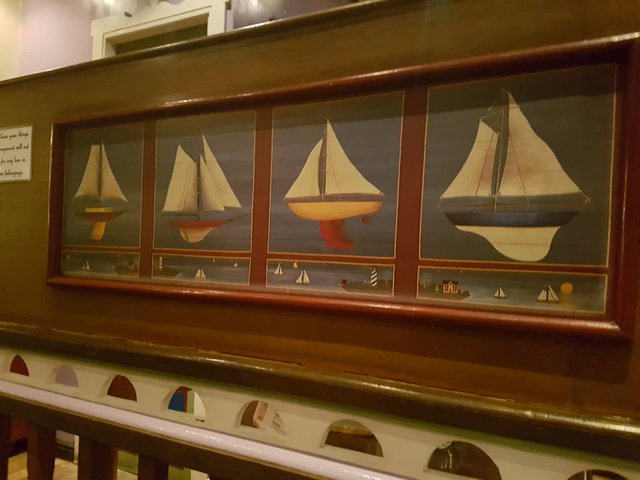 To remain true to our first date, Red and I ordered the same food we ordered that day. I got the Breton Mozzarella Burger, which they describe as "juicy all-beef patty with sauteed onions and mushrooms with a mozzarella surprise.". The burger is not as big as I remember it to be (because it used to be nearly as big as the serving plate), but it tasted absolutely the same. The tender meat was juicy and tasty, the vegetables fresh and crisp.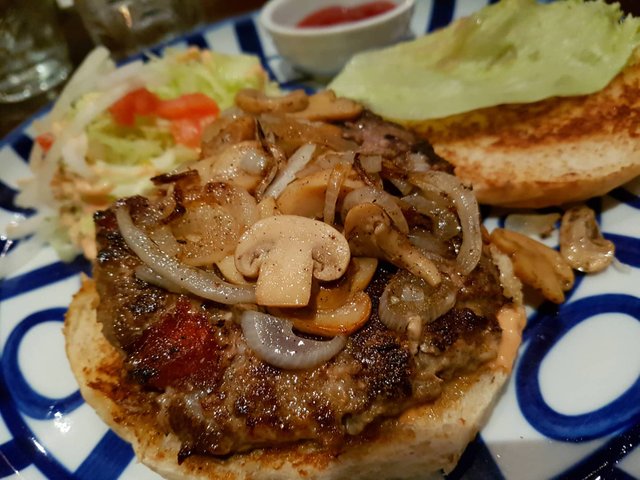 Red had what they called the Chicken Run, which the whole they describe as "chicken breast fillet topped with asparagus and cheese sauce on whole wheat bread toast". Although Red also loves the Mozzarella Burger, I think this one is his favorite among all the dishes we've tried at Cafe Breton. He says he likes how the tenderness of the chicken meat is contrasted by the crisp of the asparagus.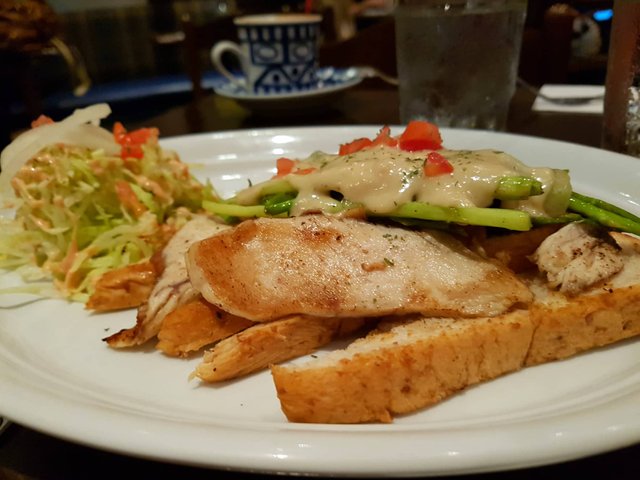 We also ordered Adam&Eve, our favorite from their list of crepes. It is filled with delicious stewed apples, topped with vanilla ice cream with a sprinkle of cinnamon. I love to pair it with a cup of Cappuccino.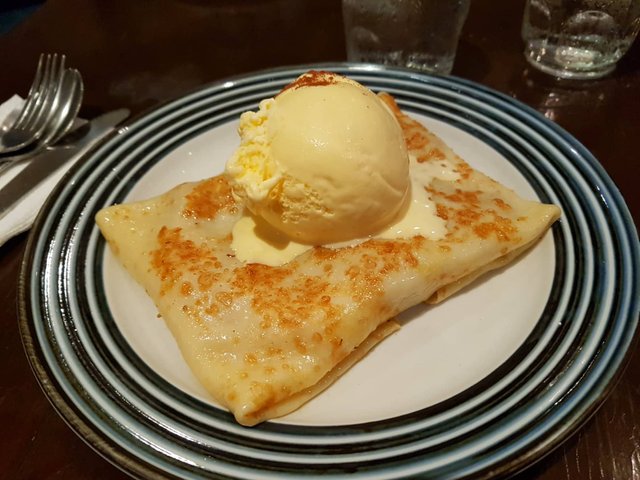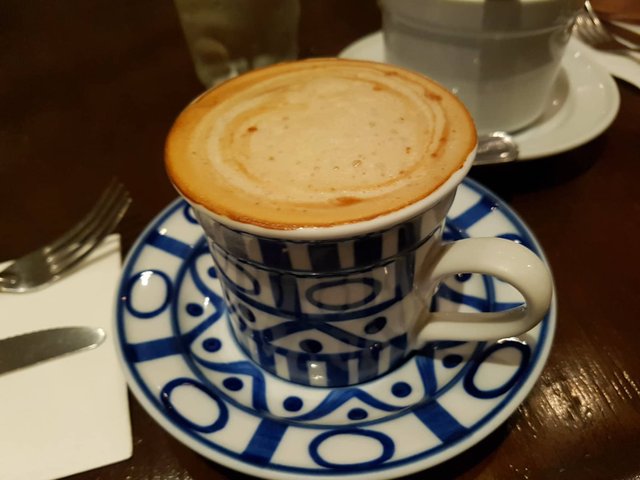 Sam loved everything, and is especially fond of the cheese sauce on the Chicken Run. But I think what she enjoyed the most was having a peek into her history. This was truly a memorable experience, even for me. One whichs made me realize how there's so much more to show my girls.I think we'll be doing this more often, but only after Lucy comes home.
All photos are mine, taken using a Samsung S7 Edge camera phone