Welcome to Season 2 of Cook with Us!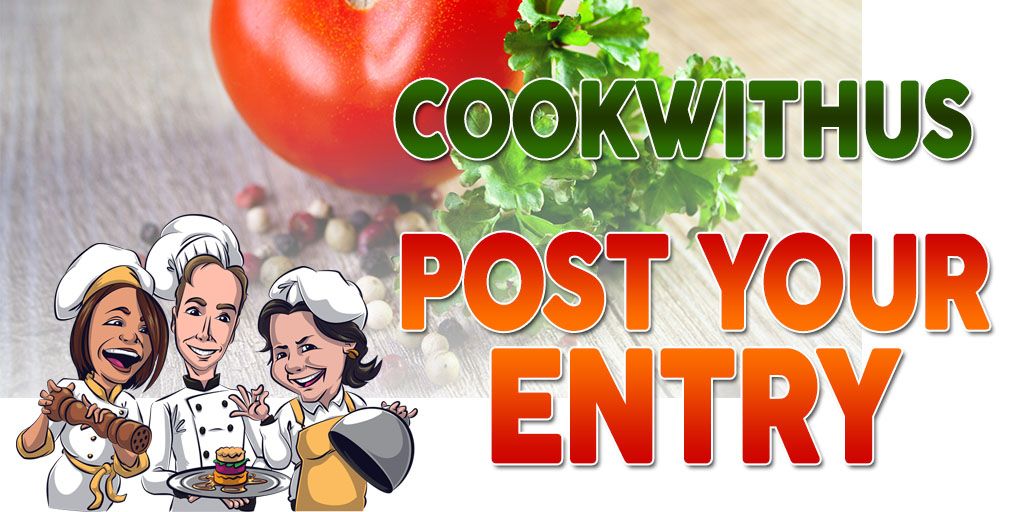 The Cook with Us team @chefsteve, @pandamama and @offoodandart, is happy to open Season 2 of Cook with Us. To those who have been participating or following Cook with Us, welcome back and we hope you had a wonderful break! To those who are new, we welcome you and hope you join in and enjoy the delicious creations of the community.
We have some exciting news to share with you. Please watch for the newsletter coming out on July 3rd to find out what's cooking. For now, let's go straight to the Week 15 theme.
---
The theme for Cook with Us #15
National Holiday Foods
No Mystery Theme this Week
National holidays are a great time to take a break from work and relax with friends and family. Some national holidays have strong associations with certain foods. For example in the United States, Thanksgiving dinner traditionally means roast turkey with stuffing, gravy and cranberry sauce. Fourth of July (American independence day) is more open ended but is associated with grilled foods and salads. On July 4th, you can expect people to be grilling burgers and hotdogs and serving them with sides like potato salad, macaroni salad or baked beans. This week in CwU, we want to learn about your national holiday foods. Make a traditional dish that is associated with one of your country's national holidays or your version of a national holiday dish. We know that CwU members follow all kinds of diets and we welcome your updated versions of traditional foods. Please tell us about your holiday and any traditions associated with it. Since the CwU community is so International this is a great way for us to learn more about the foods and traditions of many different cultures.
We decided to not have a mystery theme this week as the options for national holiday foods is endless.
Good luck and we look forward to seeing your creations as well as learning from your national holidays!
---
The Cook with Us Calendar
You can plan ahead! Below is the Cook with Us Calendar for the first 4 weeks of Season 2.

---
Cook with Us is on Discord

To join, please follow the steps below.
- Create a Discord account if first time on Discord. It's best to use your Steemit username.
- Download the Discord app which can be found here.
- Click on this link to join the Cook with Us channel.
---
The Cook with Us Contest
The Cook with Us team is very excited to welcome you and look forward to getting to know you as we cook or create dishes together. It is our intention to build a community of people that enjoy cooking and sharing with each other.
The contest is divided into two groups. The first group is the General Pool and the second is the Winners' Circle. Each group will have three winners ranking from 1st place to 3rd place. Every contestant starts in the General Pool. The 1st place winner in the General Pool advances to the Winners' Circle in the next round.
We are pleased to announce the following prizes for each group:
Winners' Circle
The following, if participating in Cook with Us #15, will be competing in the Winners' Circle.
---
Cook with Us Official Contest Rules
Please take some time to review the contest rules below. We understand that a lot of work is put into every post and we do not want to disqualify anyone for not following the rules. If you are unsure about any of them, just ask us for some clarification. We will be happy to help you.
Contest Entry Rules
General Contest Rules
---
Acknowledgements
There were many people that helped us to get this competition up and running. We would like to say a BIG thank you to them all and express our sincere gratitude for their contributions.
Please show your support for @aggroed by voting for him as a witness.
We are delighted with the caricatures made for us by @bazbiscuit. Thank you Barry!
@jacklimberis made our banner and gif for us. Thank you Jack - we really appreciate all the hard and beautiful work!
Thank you @edenmichelle for making the youtube video for us. A huge thanks as well to @leelektrik for creating our logo.
Thank you VIEWLY for the View Token prizes that we will give to our contestants who make a little video of their recipes.