Vitamix Blender Post #2 Potato Leek Soup
Potato Leek Soup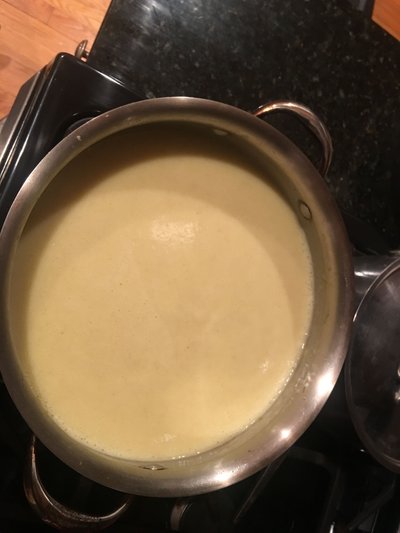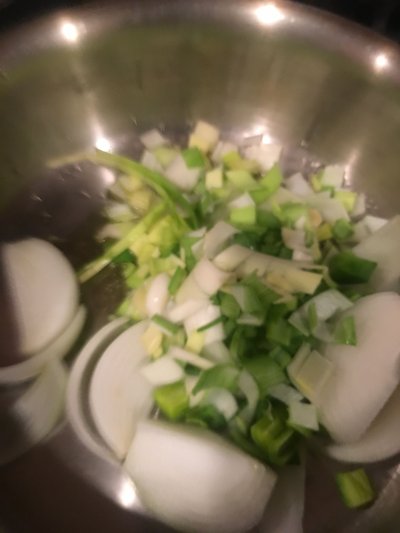 Ingredients:
2 pounds yellow potatoes
1 white onion
1 leek
4 garlic cloves
2 tablespoons of butter
4 cups chicken or vegetable stock
Salt and pepper to taste
Directions:
Wash and peel the skins of the potatoes. Cut each potato into 4 pieces about equal size to cook evenly. Cover the potatoes with cold water in a stock pot. Bring to a boil and simmer until potatoes are soft (easily pierced with a fork). Drain and discard the water.
Peel and discard outer layer of onion. Cut onion into wedges.
Trim both ends of the leek off and discard. Cut the leek in half lengthwise and rinse all the layers, there can be dirt between the layers. Dice the leek.
Smash the garlic cloves with the large flat edge of a knife. Peel and discard the outer layer of the cloves.
Melt the butter in a heavy saucepan. Add the onion, leek and garlic cloves. Cook over medium-low heat for about 4 minutes.
Add the stock and the cooked potatoes and simmer for 5 minutes.
Turn off the heat and let the mixture cool slightly before blending in a blender. Don't over fill the blender, you may need to blend in several batches. Hot liquids expand when blended.
Season with salt and pepper. Enjoy!