Oven Roasted Spicy Chicken.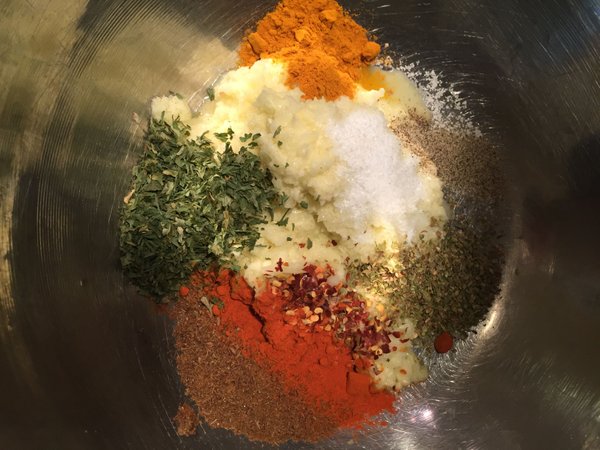 These amazing spices create such a wonderful flavor. Its a combination of cayenne pepper, crushed red pepper flakes, cumin powder, turmeric, dried parsley, dried oregano, salt and black pepper, I use a food processor to blend one onion and 10 cloves of fresh garlic and a few tablespoons of olive oil.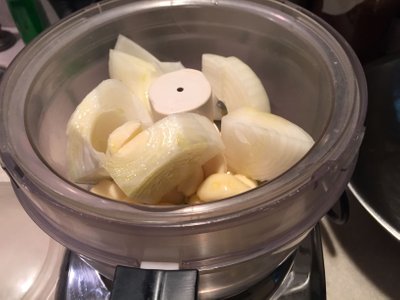 Then I use a coffee grinder to grind cumin seeds into a fine powder. You could buy already ground cumin too. I like to buy small quantities just to keep the aroma very fresh.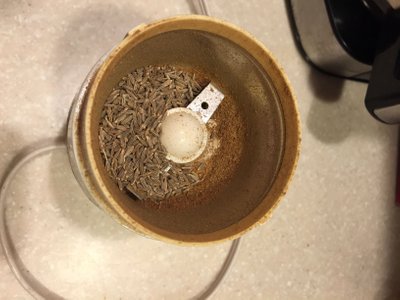 Then I marinate chicken thighs, you could use any cut though, for about 30 minutes or over night in the refrigerator.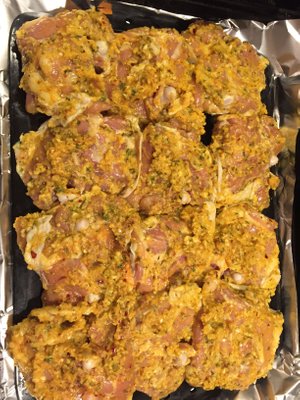 I use a baking sheet covered with foil and then I flip over a grill pan that has holes in it to let the oil and juices drain down while the chicken is roasting in a 400 degree oven for about an hour, timing would depend on what cut of meat you are using.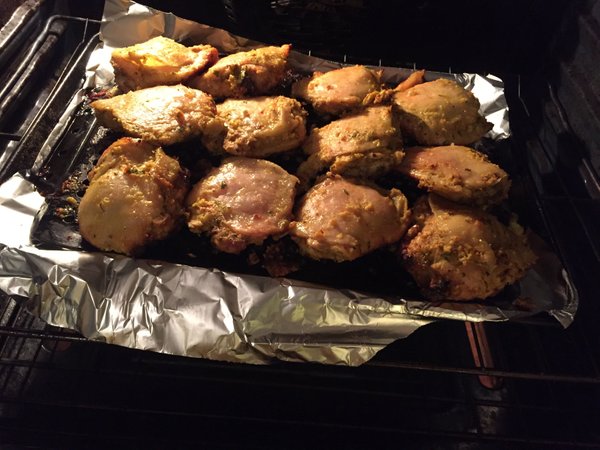 In this photo I had just flipped over the chicken thighs to broil both sides of the chicken at the very end, we like it crispy at my house.
Recipe:
2 pounds chicken
1 onion
10 cloves of garlic
3 tablespoons olive oil
1 teaspoon cayenne pepper
1 teaspoon crushed red pepper flakes
1 tablespoon cumin powder
2 teaspoons turmeric
1 tablespoon of dried parsley
1 tablespoon of dried oregano
1 tablespoon of salt
1 teaspoon of black pepper
You could also use any spices of your choice and just use my idea of roasting chicken in the oven on a grill pan. I turn it over because my grill pan has curved handles so when the pan is upside down it leaves about and inch between the grill pan and the baking sheet. I cover the baking sheet with foil just to make clean up easier.