Amazing rotating gelato display!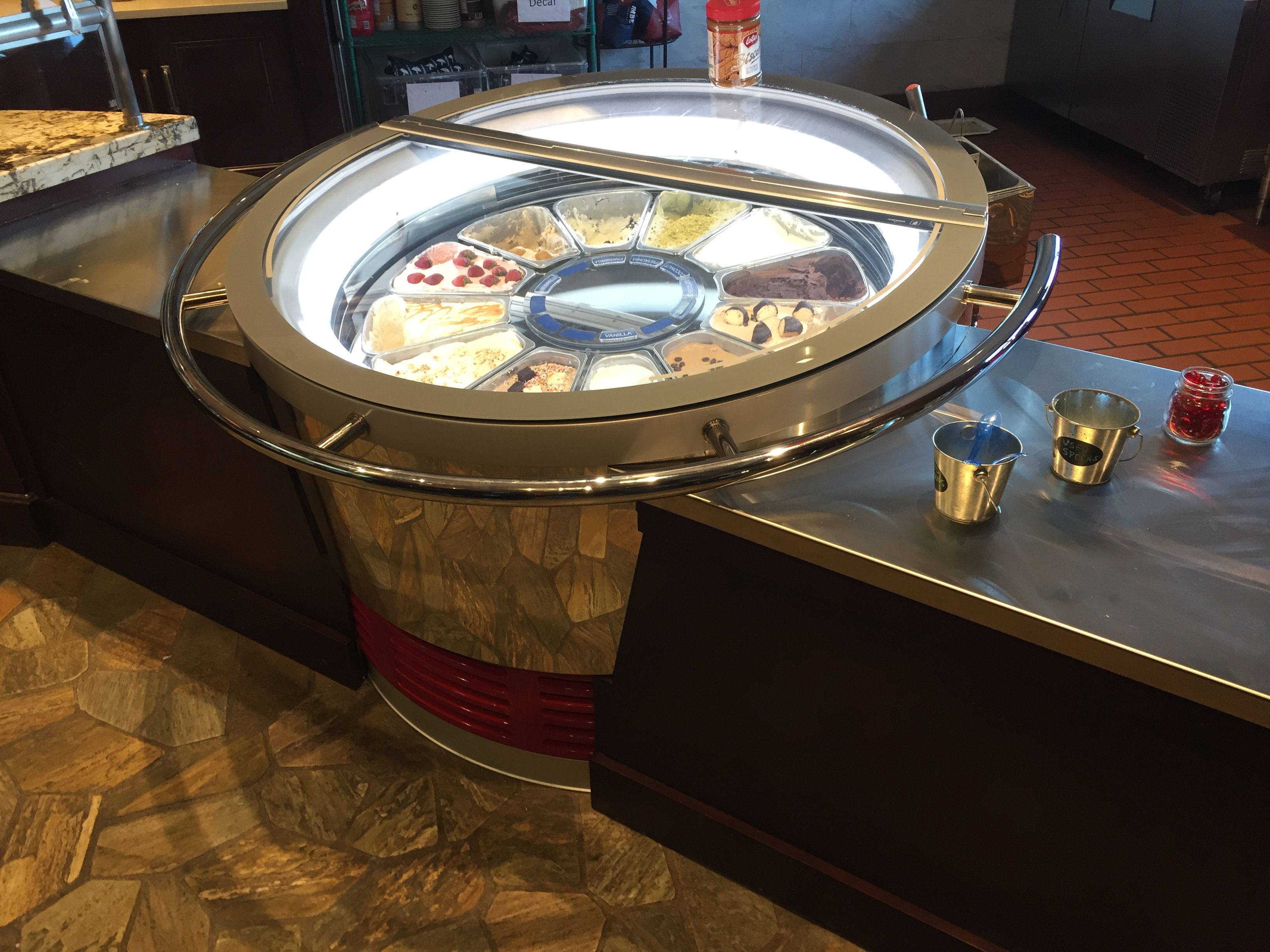 I was like a kid in a candy store when I saw this rotating Gelato display. I couldn't decide what flavor to order. These days I prefer Gelato over ice cream. Gelato has less fat (it's made with more milk than cream) and less air churned into it during the freezing process as compared to American ice creams which are heavy on the cream and egg yolks.
I just think that sounds like a good excuse to eat more Gelato!