A glass of wine and pizza - great Friday night!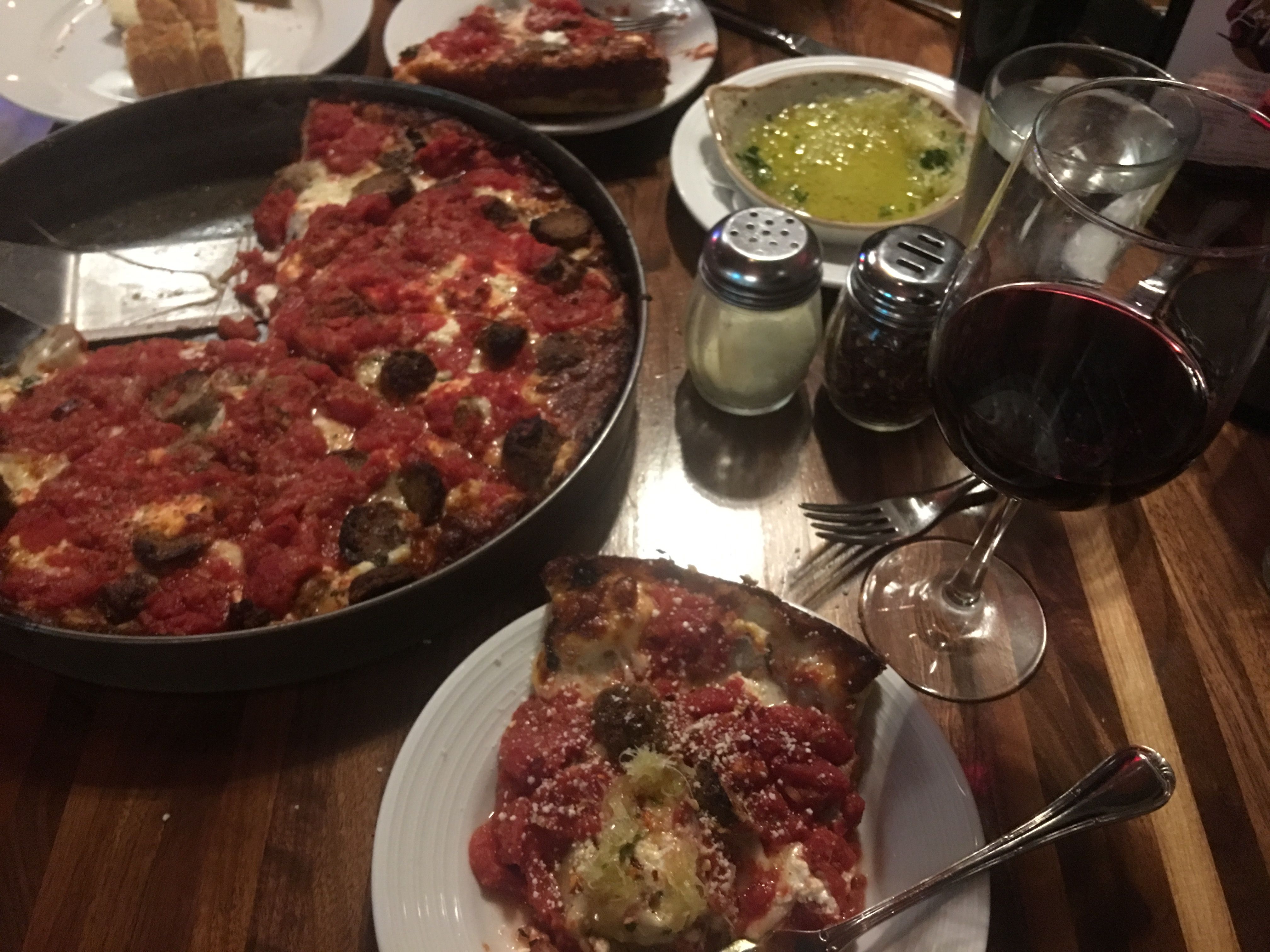 I really enjoy this Chicago style pan pizza at La Barra in the suburbs of Chicago. Nothing makes a Friday night more special than good company, pizza and wine!
I have a wood fired pizza catering business during the spring, summer and fall. I miss good pizza from my authentic wood fired oven right now. This pizza is very tasty though!