Delicious creamy Indian pudding made with sweet mangoes, rice, and milk. Traditionally animal milk is used to make it but here I used almond milk to make it vegan.
It is an ideal dessert recipe during summer or mango season.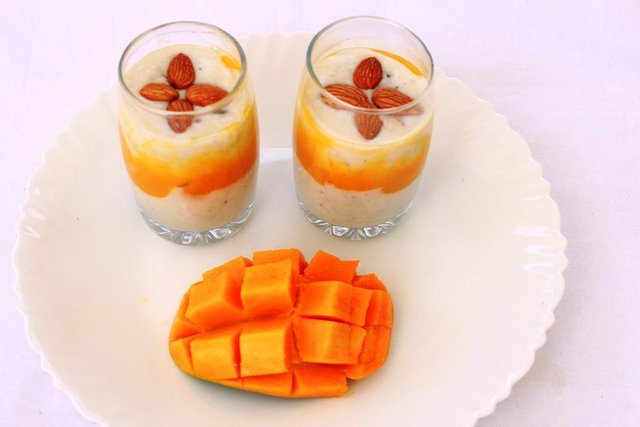 Ingredients (Four servings)
Mango Pulp 2 cups
Almond milk (Made of 1 cup almond and 4 cup water)
Rice 1/4 cup
Sugar 1/2 cup or according to taste
Green cardamom 5-6 nos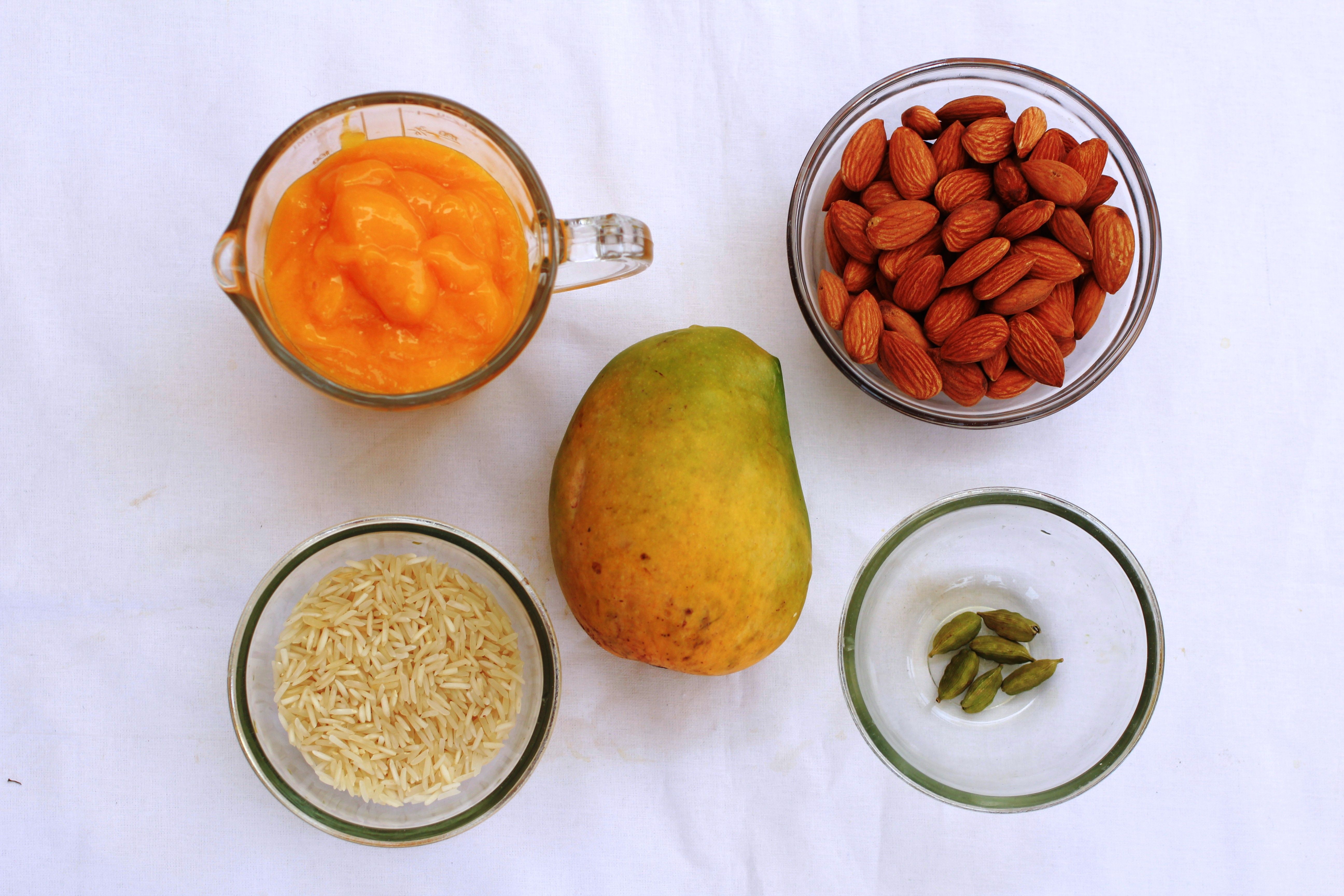 Procedure
Make almond milk with 1 cup almonds soaked in water overnight and blend with 4 cups of water.
Soak rice in water for half an hour.
Boil milk and add rice. Simmer until rice cooked completely. Add sugar and simmer for 10 more minutes. Add cardamom powder and mix well.
Cool down to room temperature and mix well with beater.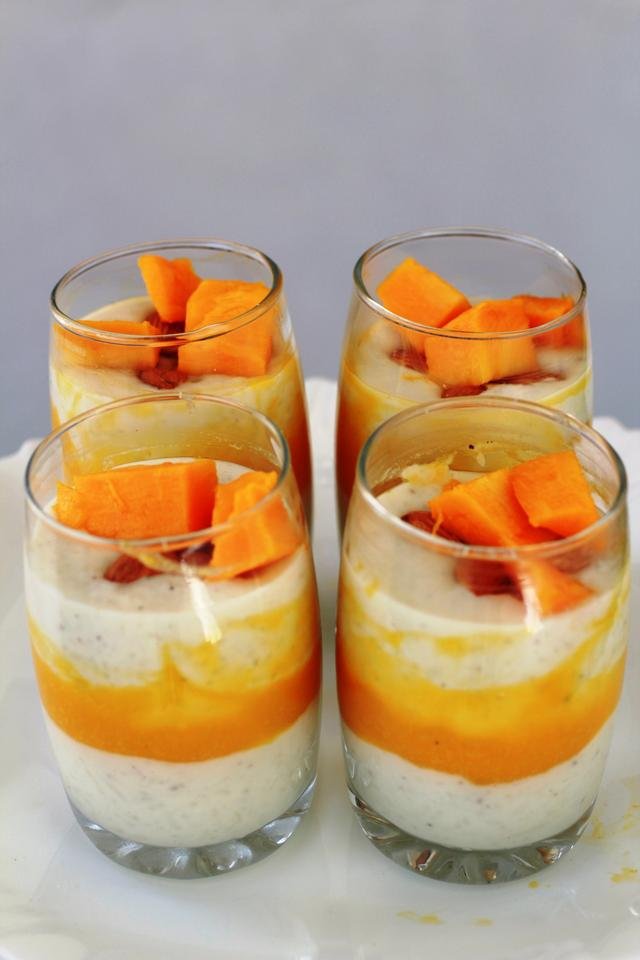 In a glass add this pudding and mango pulp in layered.
Garnish with mango cubes and dry fruits.
Serve chilled!