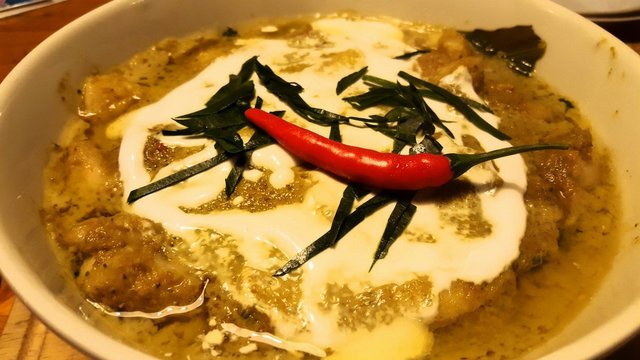 Fish A mok is a khmer traditional dish and very popular in Cambodia. Many tourists when they visited Cambodia, they always wanted to try fish A mok. It's usually steamed and serve in a banana leaf with a little coconut cream on top.
I made a video with my mobile phone, maybe it can be helpful with cooking, but the most important just follow the recipte below.
Ingredients
two stocks of lemon grass chopped of (2 tablespoons of Lemon grass)
2 cm of turmeric chopped of (1 tablespoon of turmeric powder).
2 cm galangal chopped of (1 tablespoon of galangal powder)
2 cloves of garlic
3 kaffir lemon leaves slice thinly
1 finger root
1 onion
half of red chili
3 tablespoons of fish sauce
1 teaspoon of salt
1 tablespoon of sugar
400 ml of coconut scream of milk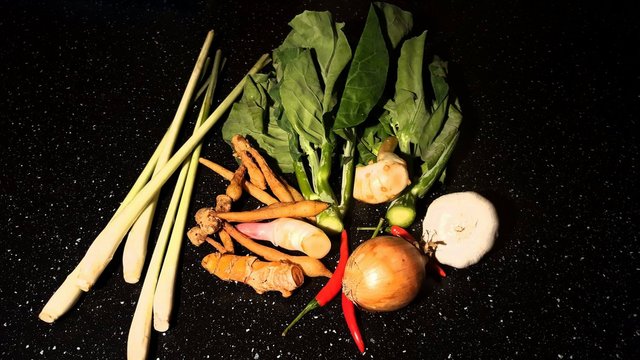 preparing curry paste
Cut all the ingredients, then place it in a blender of a food processor with fish sauce, sugar, salt, 200 ml coconut milk and process until a smooth paste forms.
Fish A mok
5 chines broccoli leaf chopped
800 grams of fish filet
2 eggs
Thinly slice the fish into 1/2 inch thick bites size pieces. Place the fish into a big bowl add the ingredients with two eggs, then mix it very good. Set it a side for about 15 minutes.
Place Fish A mok into steamer than cook it about one hour with medium fire . To serve add a bit of coconut milk with kaffir lemon leave of a bit chilies pepper on top.
Fish A mok is nice to eat with steam rice. I hope you guys enjoy with my first recipe.
My next recipe I called it adventure sweet and sour fish, because I am going to fish at the lake. If I get a fish I will make my own recipe, than i will share it with you guys. Please don't forget to upvote and follow me for the next recipe.
thanks !!!!
@chanthasam