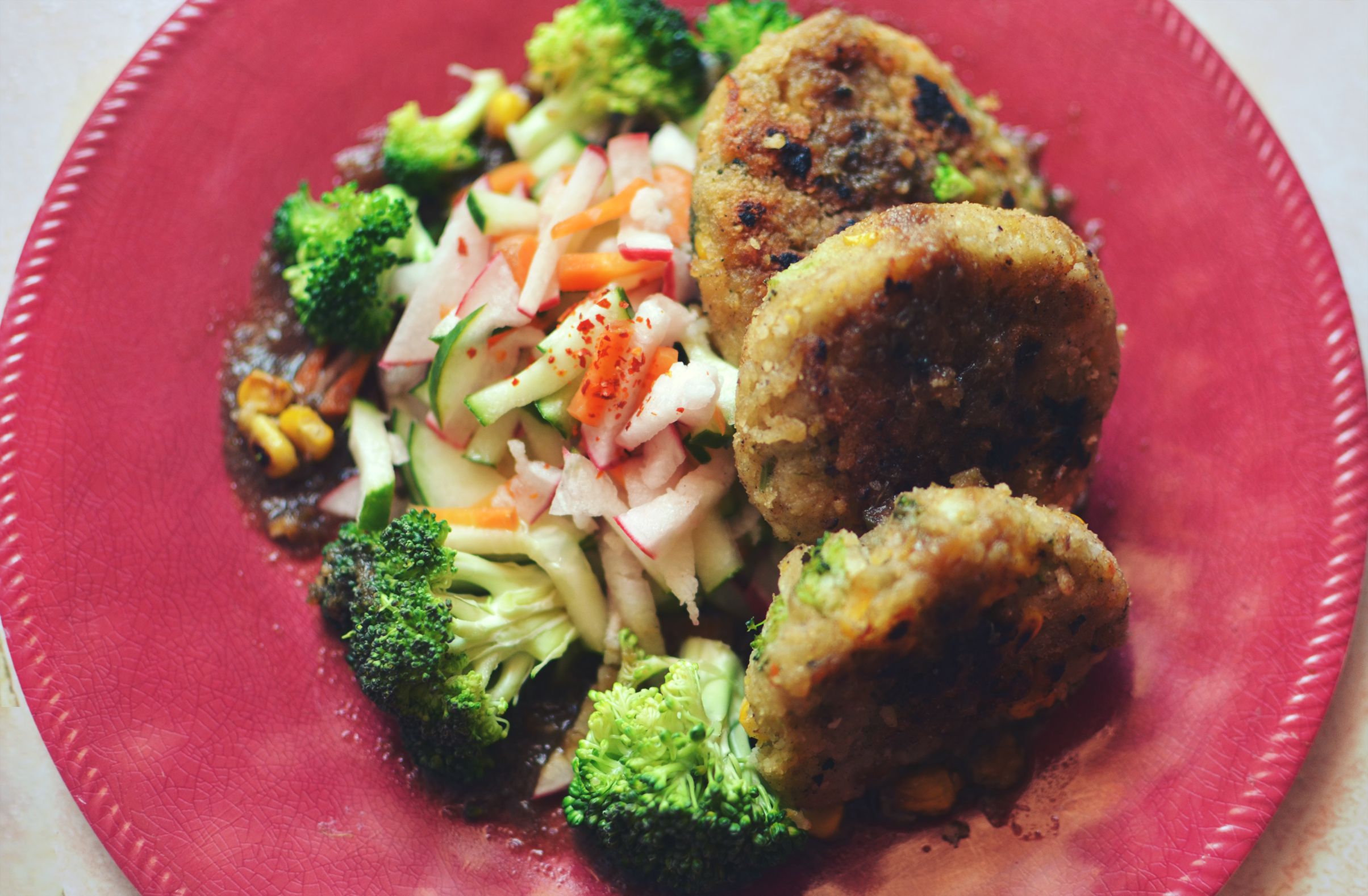 I was a feeling like some potato today so after thinking about it, I thought it would be nice to have potato pancakes like my boyfriend's mother makes.
Well I didn't quite do that. I added corn, zucchini broccoli and carrot.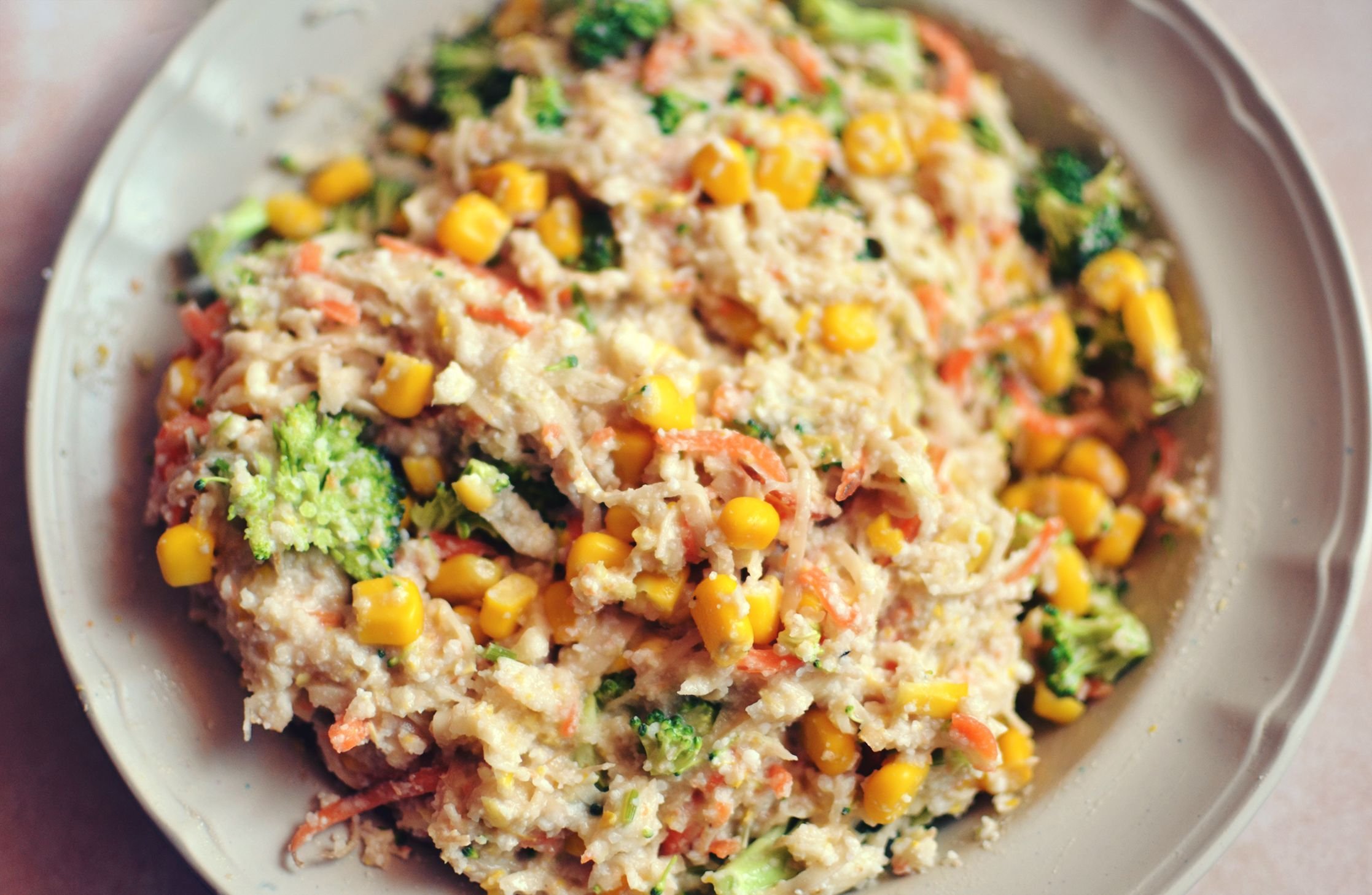 1 large potato grated
1carrot grated
1/2 cup corn
1 onion minced
Salt to taste
1/8 cup masa flour(corn tortilla flour)
Combine everything except flour. I used just enough to coat the cakes so that they would stick in a cake shape. If you want to avoid oil you can bake them. I don't have an oven so I just pan fried them in a small amount of oil.