"Chkmeruli" in sour cream
Hello!
Today we will cook a "Chkmeruli". It's masterpiece of Georgian cuisine: fried chicken baked in sour cream sauce with garlic.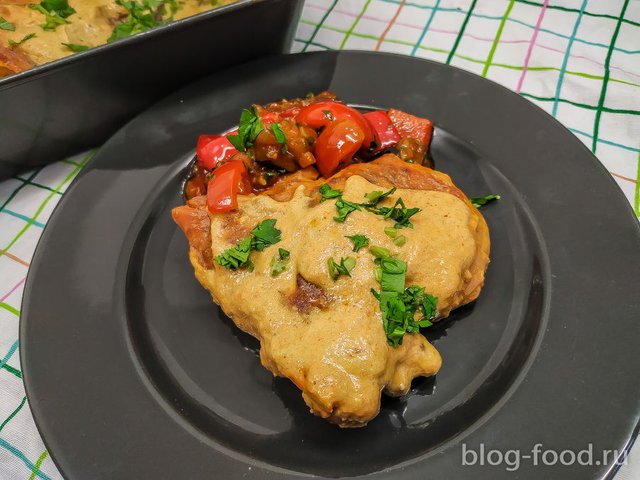 Complexity: 3/10
Cooking time: 30 min.
Number of servings: 4
Ingredients: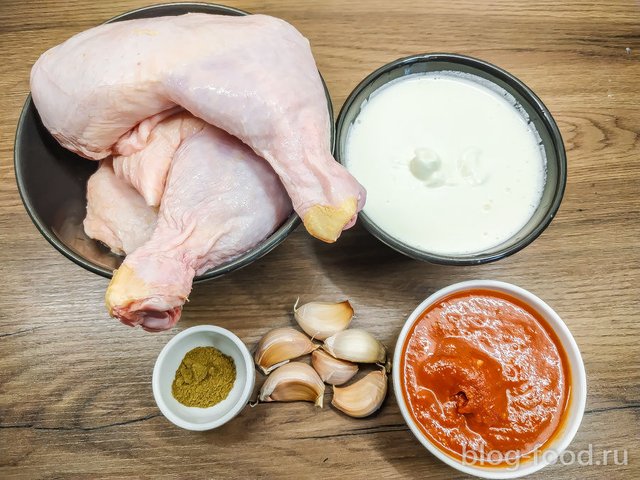 Chicken legs, 2-3 PCs.
Sour cream, 15-20%, 200 gr.
Hops-suneli, 1 tsp.
Tomato paste or mashed tomatoes, 100 gr.
Garlic, 5-6 cloves
Black pepper, vegetable oil, salt
Preheat the oven to 180-200°C. Chop the chicken legs in half (on the thigh and shin), beat it with a hammer.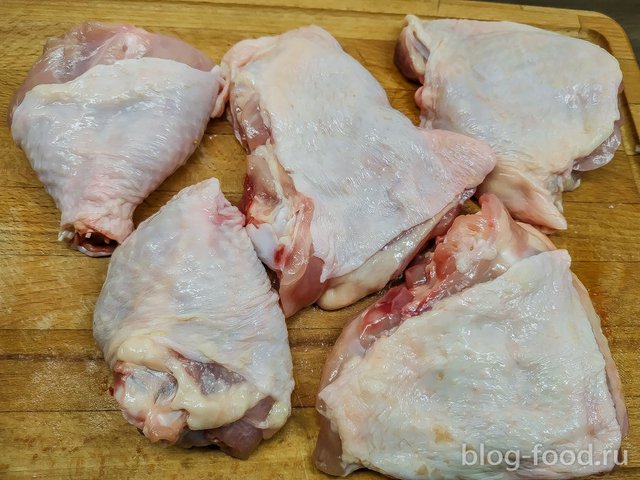 For the sauce, mix sour cream, khmeli-suneli, tomato paste and finely chopped garlic. Salt and pepper to taste.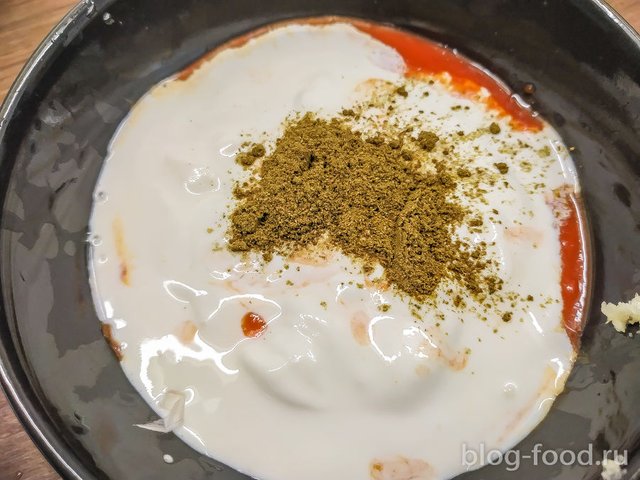 Put the chicken in a dry pan, cover with a lid, press down with something heavy (for example, large pot whith water) and fry for two minutes on each side over high heat.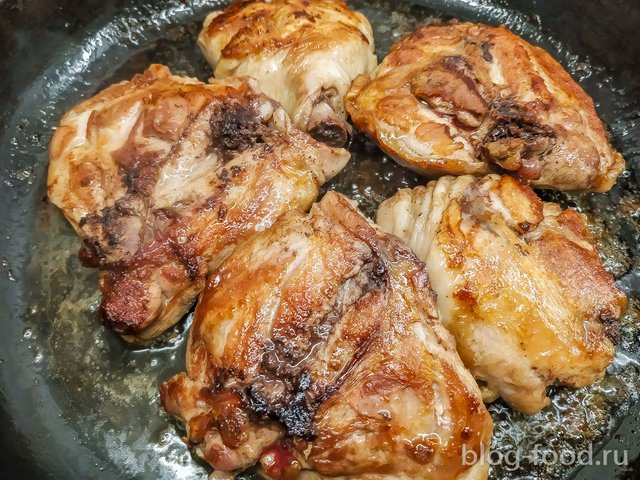 Put the chicken to a baking dish, pour the sauce and then two options:
Bake in the oven for 15 minutes and the delicious chicken is ready.
Cover the chicken with a lid or foil, put in the oven for twenty to twenty-five minutes, then remove the lid and brown for five minutes under the grill or at an elevated temperature - it will be much tastier this way.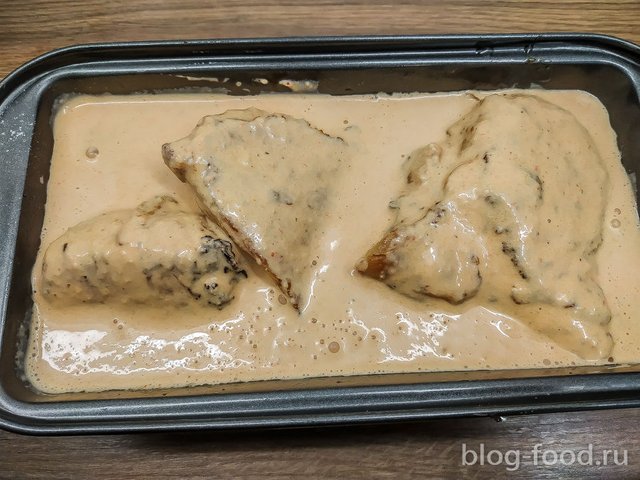 Serve with cilantro, vegetables or just with a fresh bread.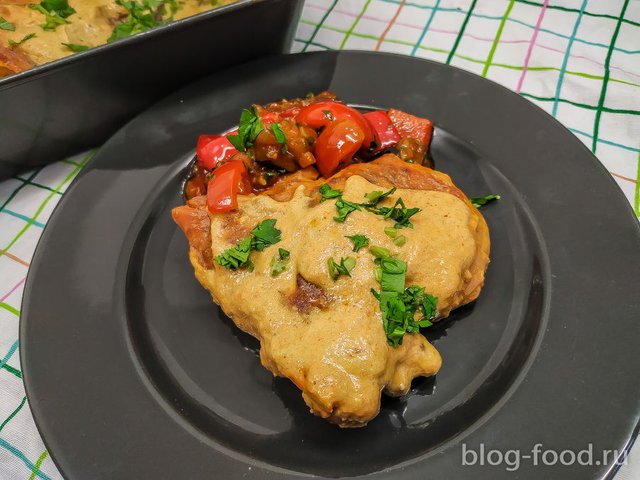 Bon appetit!
---
« Lemon shrimps risotto | Creamy soup with smoked catfish »
---