Easy to prepare and exquisite taste is the Chicken to Beer, with ingredients that we have at hand that give this dish a lot of taste. Especially for using beer, giving a rich touch to the sauce. In addition to economic, easy and delicious it is ideal for any occasion.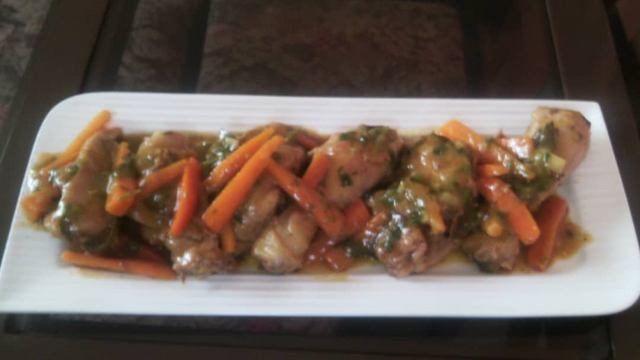 INGREDIENTS:
2 chicken legs.
1 onion.
2 Carrots.
3 bay leaves.
4 Cloves of garlic.
2 sweet chili.
2 Tablespoons of flour all use.
A pinch of cumin.
Coriander twigs
Oil.
A mug of beer
Salt.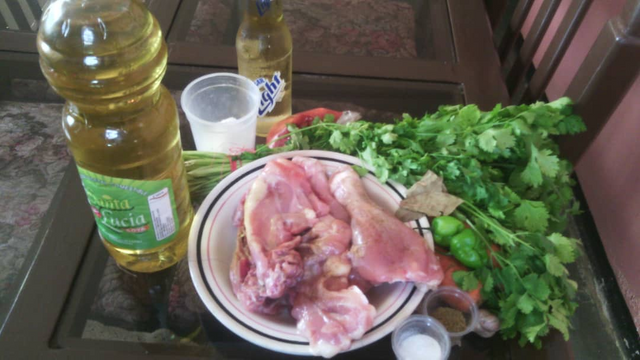 PREPARATION:
Clean the chicken, (remove the skin) and season.

In hot oil seal the chicken, and reserve.


Chop the carrot into sticks and julienne onion, crush the garlic, chop the sweet pepper and cilantro.


In the same oil with which we seal the chicken, add all the chopped ingredients until the onion is transparent.


It is just time to add the chicken, the beer mug and the two tablespoons of all-purpose flour again. Stir and rectify the flavor. Cook for about 25 minutes over low heat.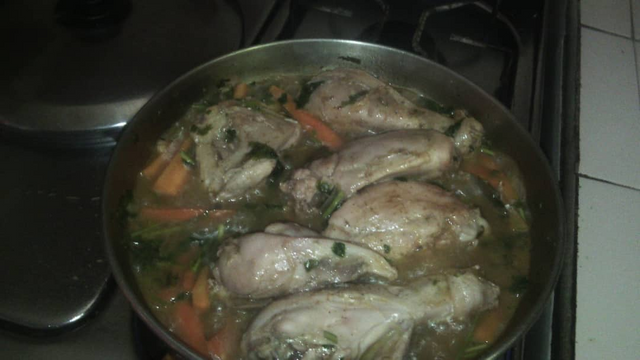 After 25 minutes the Chicken to Beer is ready to eat.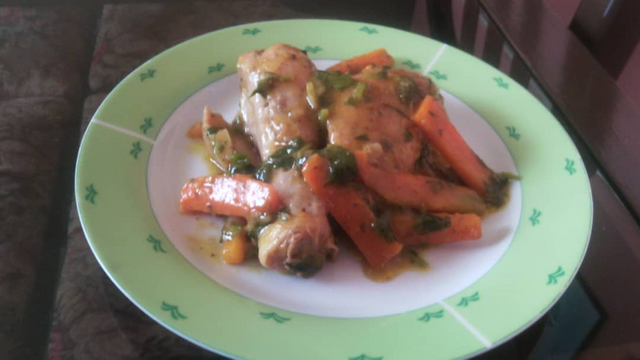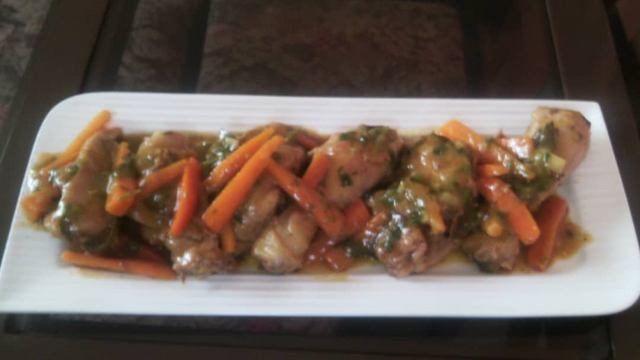 All the photos are my responsibility, taken with my Blu Studio 5.0 II phone.