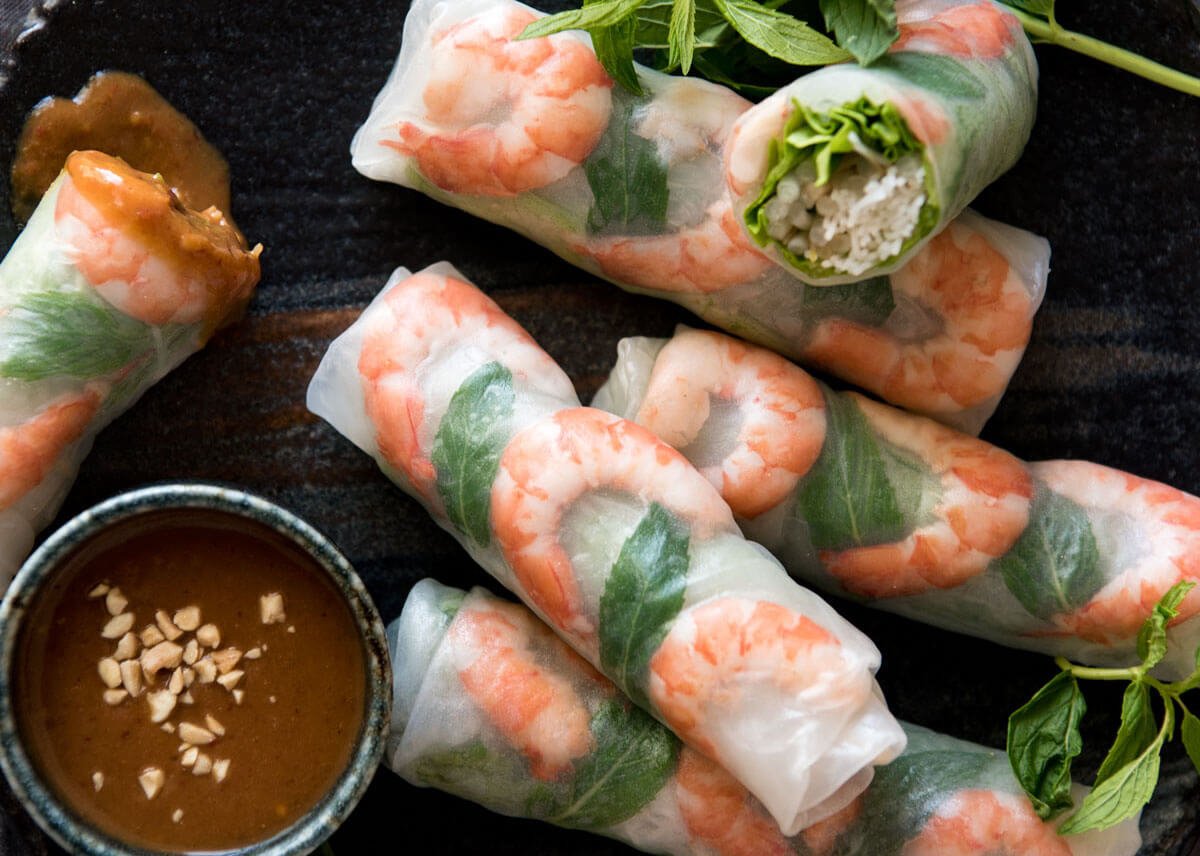 Long time ago, spring rolls is a delicious dish with shrimps, meat, rice noodles. Let's learn how to make delicious spring rolls!
Ingredients.
3 red bell pepper.
50 grams of pineapple.
1/2 onion.
2 eggs.
Rice noodles.
100 grams of shrimp.
10 grams of cherry tomatoes.
30 grams of red cabbage.
Lettuce and Thai basil.
Step by step guides.
Step 1:
Rinse well vegetables.
Then removes the seeds of red bell pepper. Cut pineapple into thin (for about 3 cms), soak pineapple with cool water. Then cut the cherry tomatoes into small pieces.
Very thinly sliced the cabbage, quickly soak with cool water to remove bitter taste.
Step 2:
Fried egg until done, then cut into chiffonade. Shelled the shrimps, boiled until the flesh is totally pink. Then cut into 2 parts.
Step 3:
Wets the rolls, then spread it into a flat surface. Add lettuce, then put the ingredients in turn, slowly fold and wrap it until the end.
ps: serve with chilli sauce, fish sauce or fermented bean paste.
(Collect and aggregate from multiple sources, has been rewritten in English.)