Recipe Spinach Stir-fry (Bayam Tumis) Bilingual
ENGLISH
---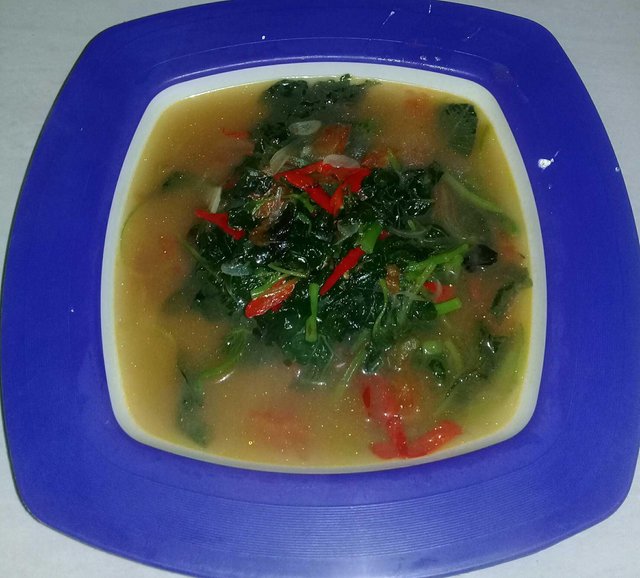 ---
Hallo steemians, good evening..
hopefully you and your family healthy always.
friends steemians, let's pre-dawn meal with the menu healthy, so that strong fasting and body stay healthy, namely by consuming vegetables at the time of iftar or sahur, one of the vegetables that contain many benefits for our body is spinach.
Spinach vegetables can be processed in several ways to make it a delicious menu that is boiled or stir-fry, the ingredients and how to make it simple and I'm sure all friends already know how to cook it, and if there are friends who are still confused by how to cook it there is a recipe vegetable spinach stir-fry that I serve for friends all here.
---
Ingredients the Needed
---
500 gr of spinach vegetables cut to taste and then wash.
---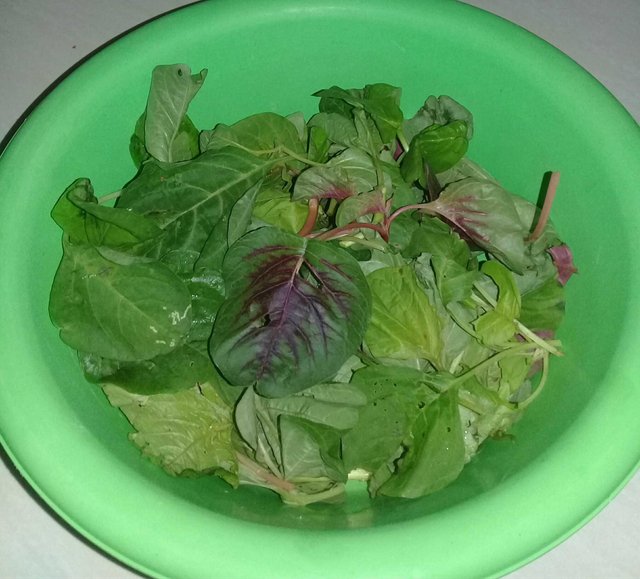 ---
8 pieces of red chilli chopped oblique
3 cloves thinly chopped red onion.
2 cloves thinly chopped garlic.
1 rough chopped tomato.
1 segment of thinly chopped ginger.
---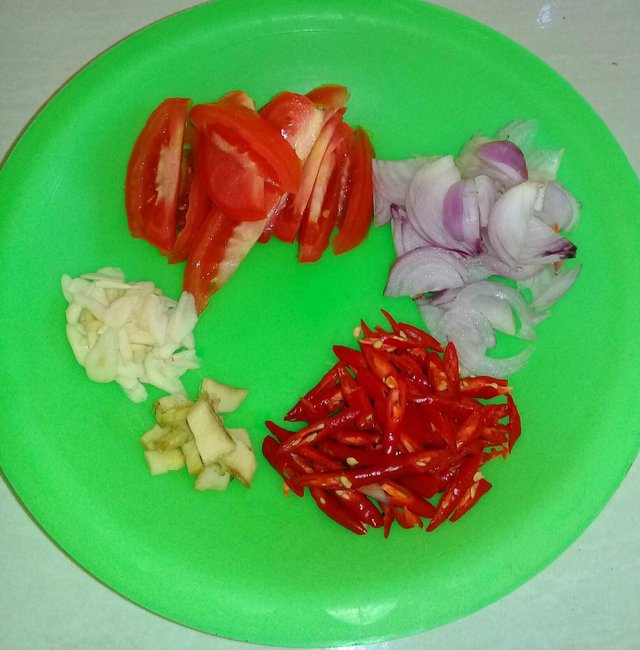 ---
salt to taste.
300 ml of water.
---
How to Cook
---
heat the oil in a frying pan, then saute onion, garlic, red chilli, tomatoes and ginger until wilted.
---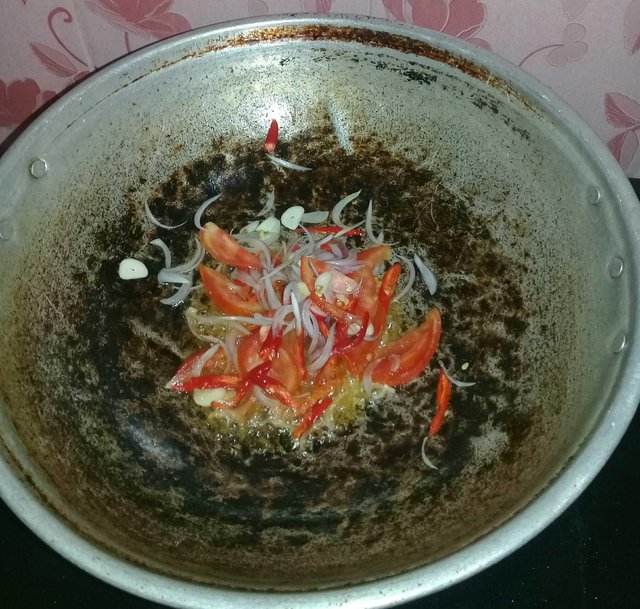 ---
then put spinach and stir.
---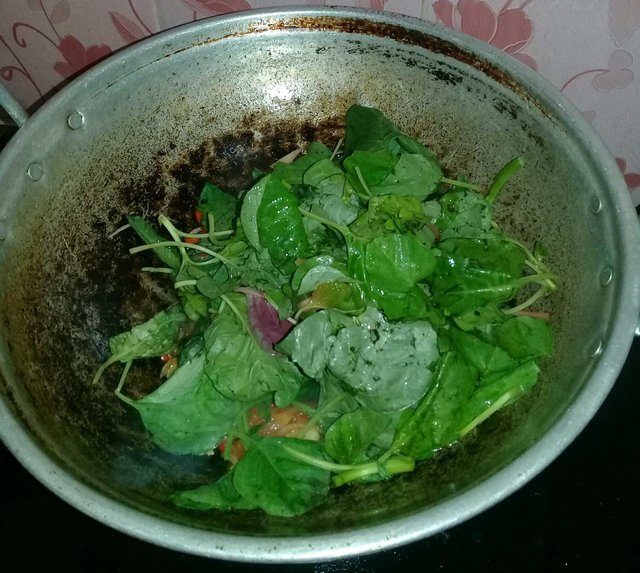 ---
then enter the water and salt, then stir and cook until the vegetables spinach half-tender.
---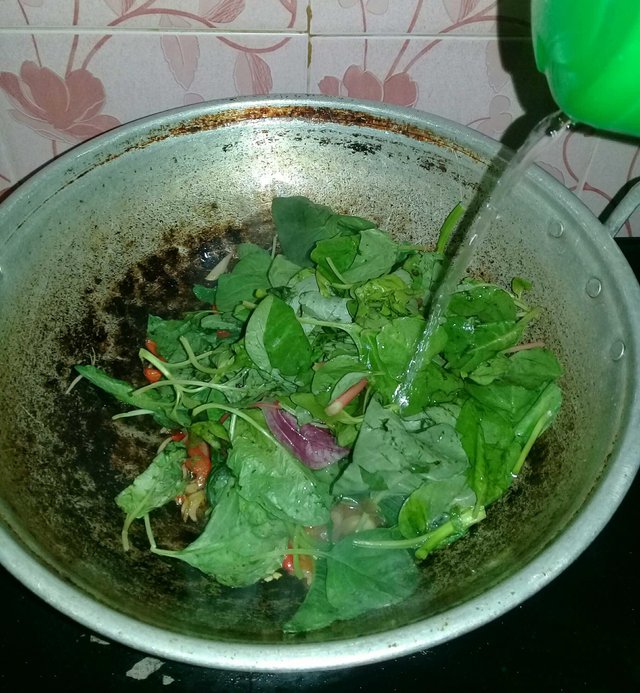 ---
---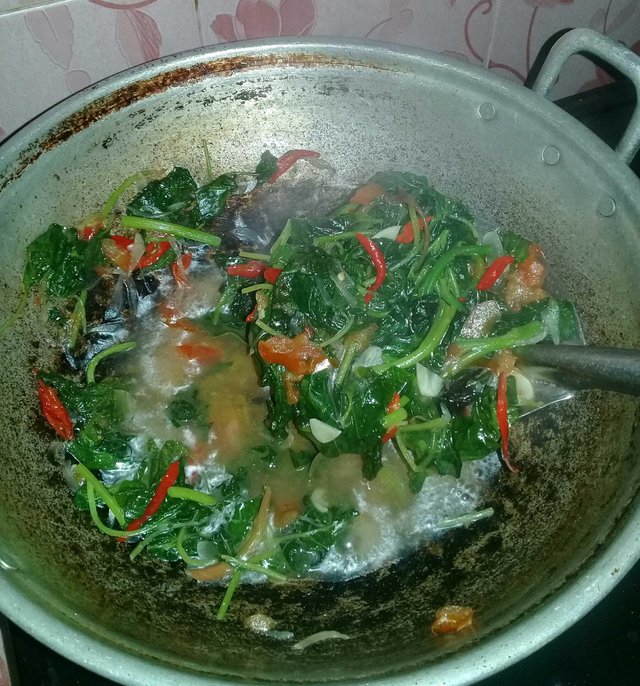 ---
then lift and serve immediately while warm with rice.
---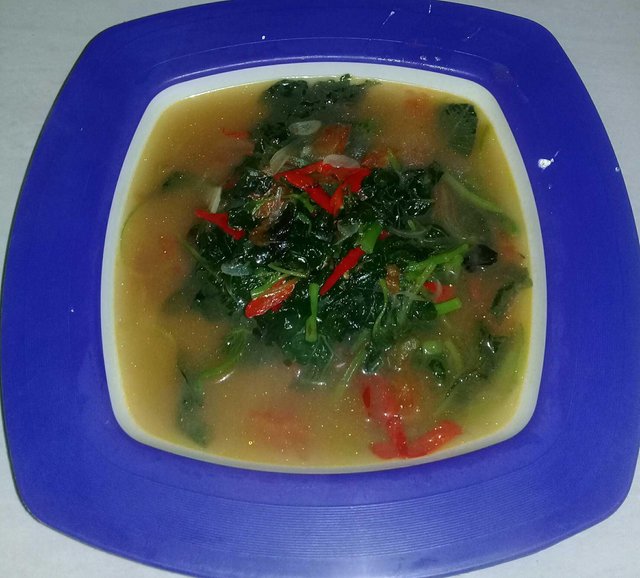 ---
How friend? Easy and practical how to make it? And although it looks simple, this stir-fry spinach menu has a delicious flavor and also nutritious for our body, so what are you waiting for friends? Let's try it now.
Until here first friend steemians all, may be useful and thanks for the steemians who have visited, see you again in the next post ..
---
INDONESIA
---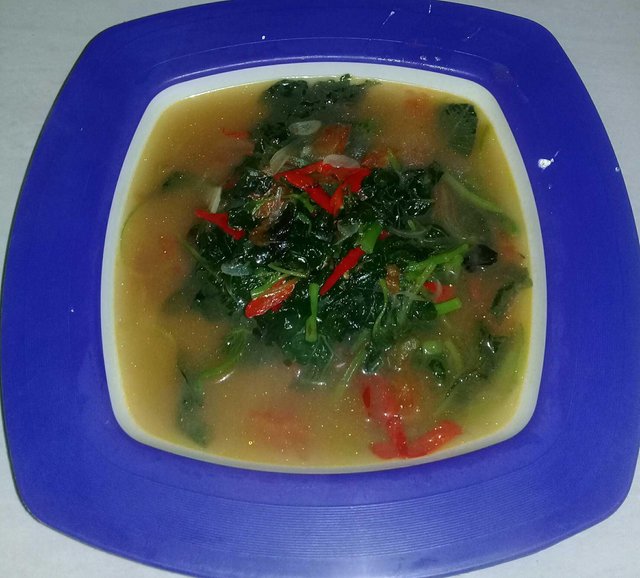 ---
Hallo steemians, selamat malam dan selamat makan sahur bagi sahabat yang menjalani puasa di bulan suci ramadan ini.
Sahabat steemians, mari kita sahur dengan menu makanan yang sehat agar puasa anda kuat dan tubuh tetap sehat yaitu dengan mengonsumsi sayur-sayuran disaat berbuka ataupun sahur, salah satu sayuran yang banyak mengandung manfaat bagi tumbuh kita yaitu sayur bayam.
Sayur bayam bisa diolah dengan beberapa cara untuk membuatnya menjadi menu yang lezat yaitu direbus atau ditumis, bahan dan cara membuatnya pun sederhana banget dan saya yakin pasti sahabat semua sudah tau bagaimana cara memasaknya, dan jika ada sahabat yang masih bingung dengan cara memasaknya berikut ada resep sayur bayam tumis yang saya sajikan untuk sahabat semua disini.
---
BahanYang Dibutuhkan
---
500 gr sayur bayam potong sesuai selera lalu cuci bersih.
---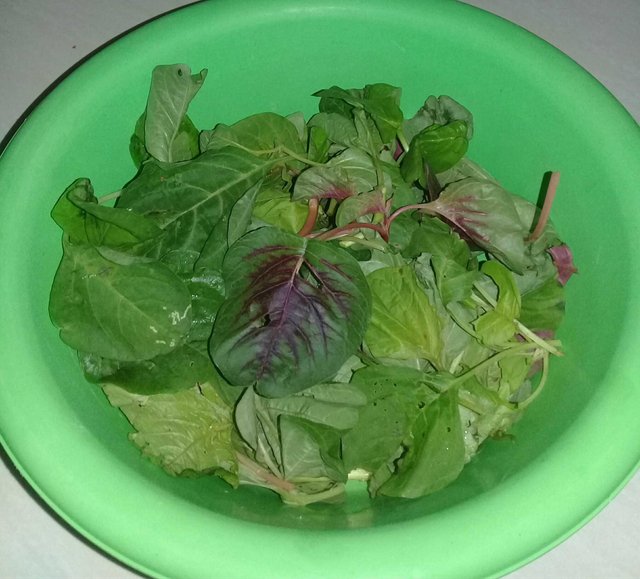 ---
8 buah cabe merah rajang serong.
3 siung bawang merah rajang tipis.
2 siung bawang putih rajang tipis.
1 buah tomat rajang kasar.
1 ruasa jahe rajang tipis.
---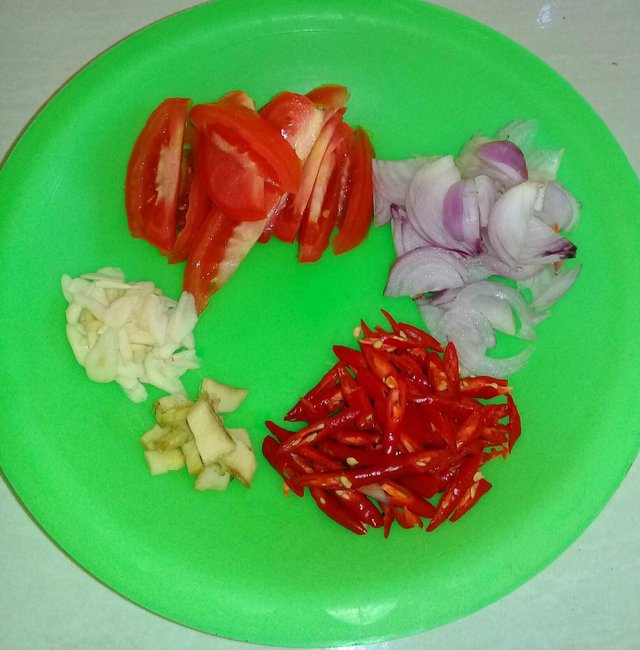 ---
garam secukupnya.
300 ml air.
---
Cara Memasak
---
panaskan minyak dalam wajan, lalu tumis bawang merah, bawang putih, cabe merah, tomat dan jahe hingga layu.
---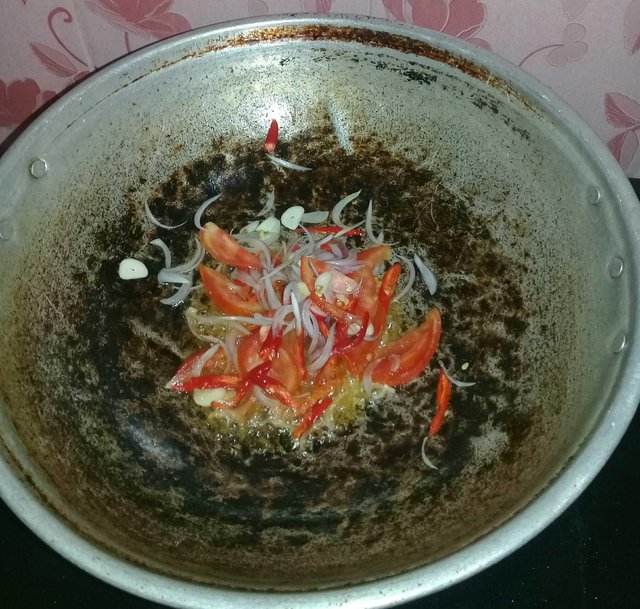 ---
lalu masukkan bayam dan aduk-aduk.
---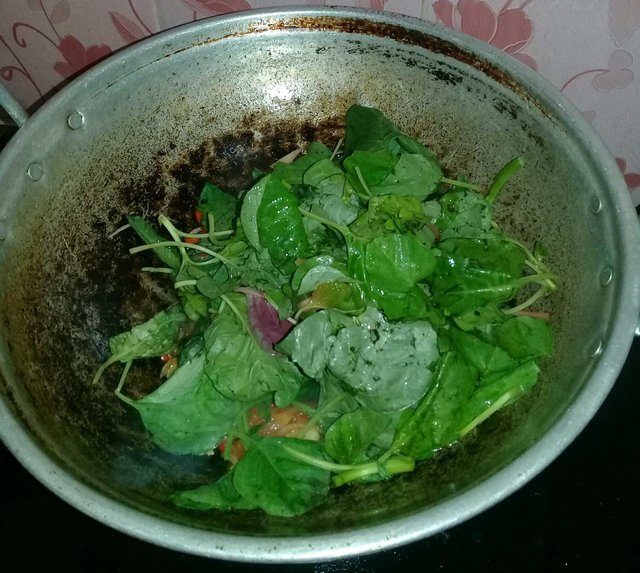 ---
setelah itu masukkan air dan garam, lalu aduk-aduk dan masak sampai sayur bayam setengah empuk.
---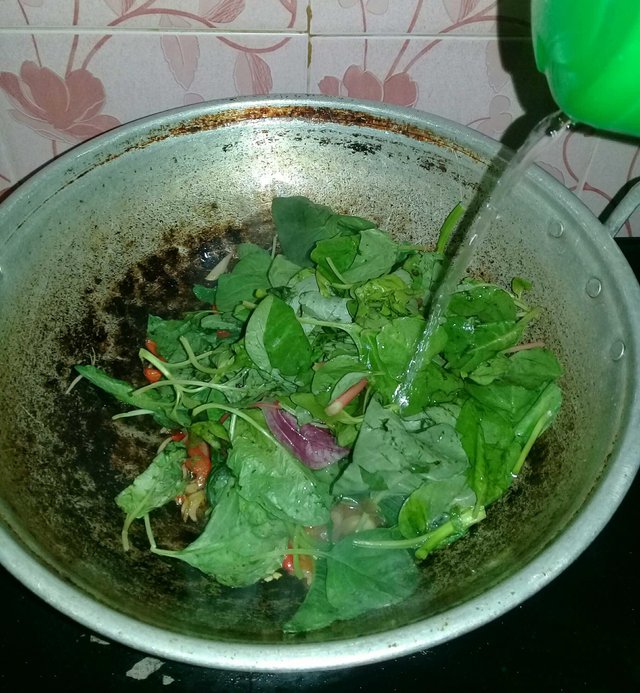 ---
---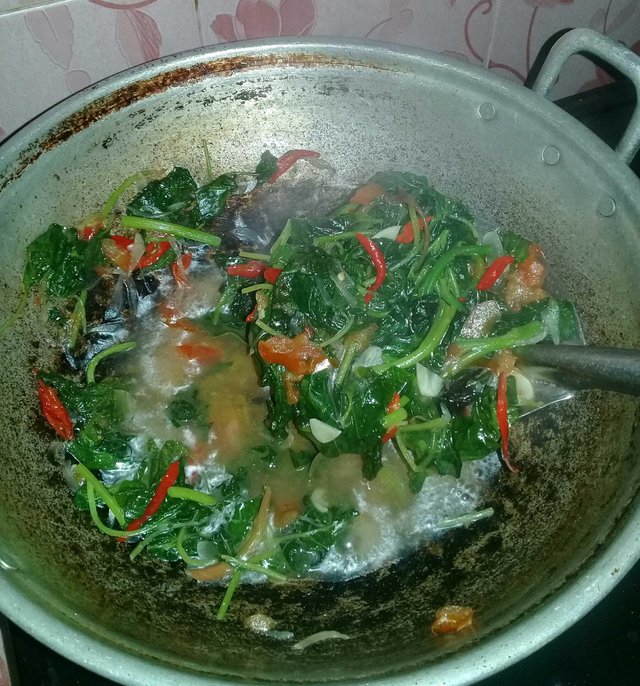 ---
setelah itu angkat dan sajikan segera selagi hangat bersama dengan nasi.
---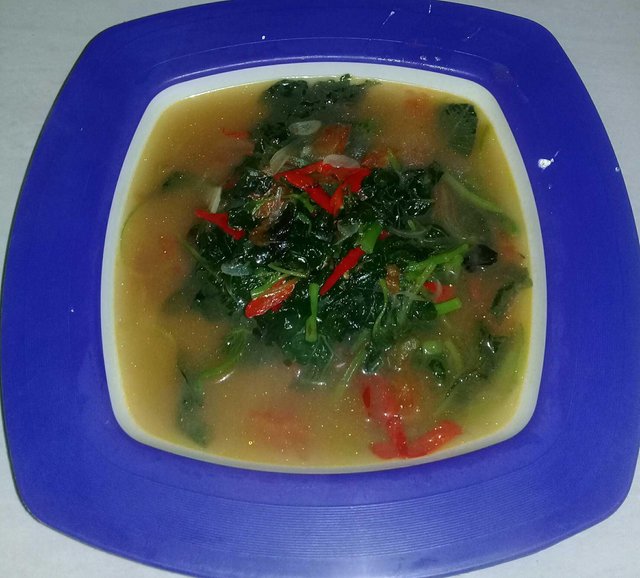 ---
Gimana sahabat? Mudah dan praktis kan cara membuatnya? Dan walaupun terlihat sederhana, menu bayam tumis ini mempunyai rasa yang lezat dan juga berkhasiat bagi tubuh kita, jadi tunggu apalagi sahabat? Ayo dicoba.
Sampai disini dulu sahabat steemians semua, semoga bermanfaat dan terima kasih bagi steemians yang sudah berkunjung, sampai jumpa kembali di posting selanjutnya..