Recipe Mackerel fish Stir-fry Coconut Milk (Ikan Tenggiri Tumis Kuah Santan) Bilingual
ENGLISH
---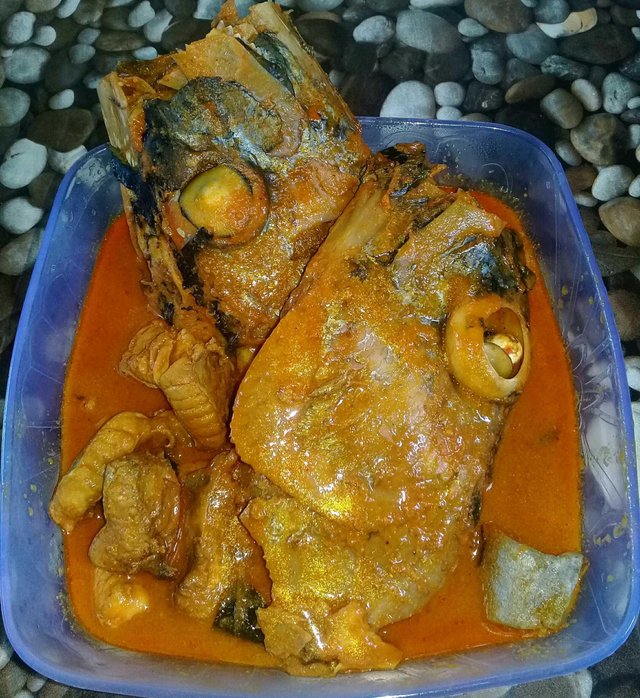 ---
Hello friend steemians all, how are you all friends today? Hope to stay healthy and keep the spirit.
Friends of steemians, today I want to share a special menu of cuisine and which must be very delicious and savory that is Mackerel fish Stir-fry Coconut Milk.
Have you ever tasted it? If not, try to ne friend, delicious and tasty flavor contained in the menu of this cuisine can make your appetite increases.
How friend? Do you want to try it? Here the recipe sauce stir-fried coconut milk delicious and tasty.
---
Ingredients the Needed
---
several pieces of fish meat and mackerel fish head that has been cleaned.
1 liter of coconut milk.
2 tablespoons lime juice.
salt to taste.
5 curry leaves.
2 pieces of pandan leaves.
3 tablespoons of vegetable oil.
---
Ingredients the Mashed
---
8 pieces of dried red chili.
5 pieces of cayenne.
4 cloves of red onion.
2 cloves of garlic.
1 tablespoon coriander.
1 teaspoon cumin.
1 teaspoon of pepper.
1 segment of ginger.
1 segment of turmeric.
5 fruit bilimbi already dried.
---
How to Cook
---
Give lime juice and salt to fish.
then heat the oil in a skillet, stir-fry 1 thinly sliced ​​red onion, curry leaves and pandan leaves until it smells good.
---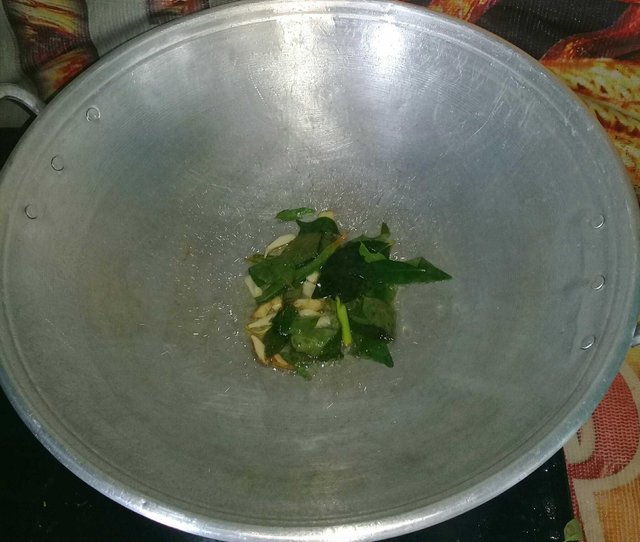 ---
then enter the spices that have been mashed.
---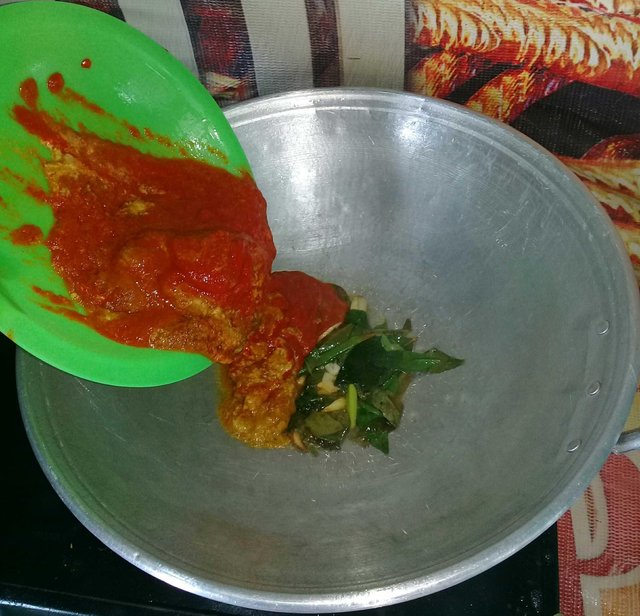 ---
then enter the fish and wait 5 minutes until the spices seep into the fish.
---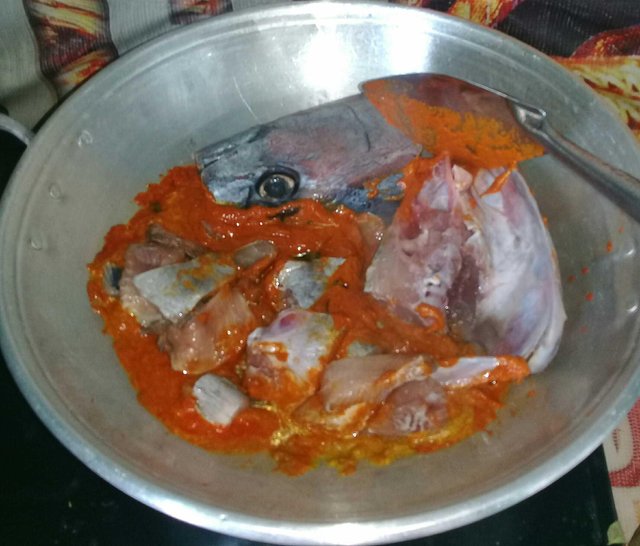 ---
then enter the coconut milk and salt, then cook until the coconut milk shrinks and the fish tastes ripe.
---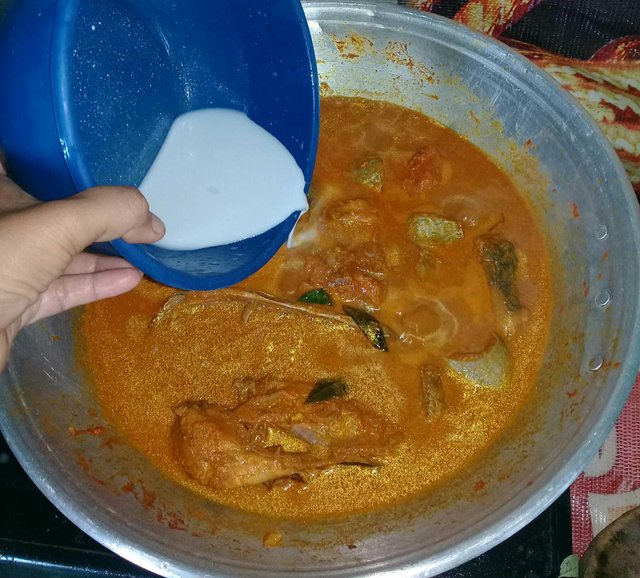 ---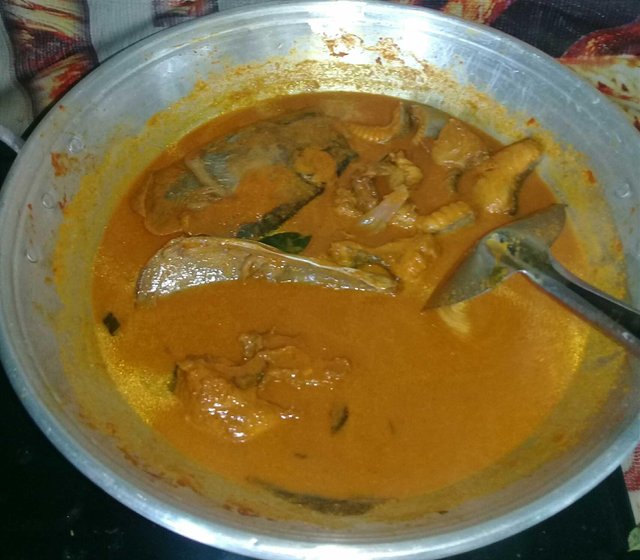 ---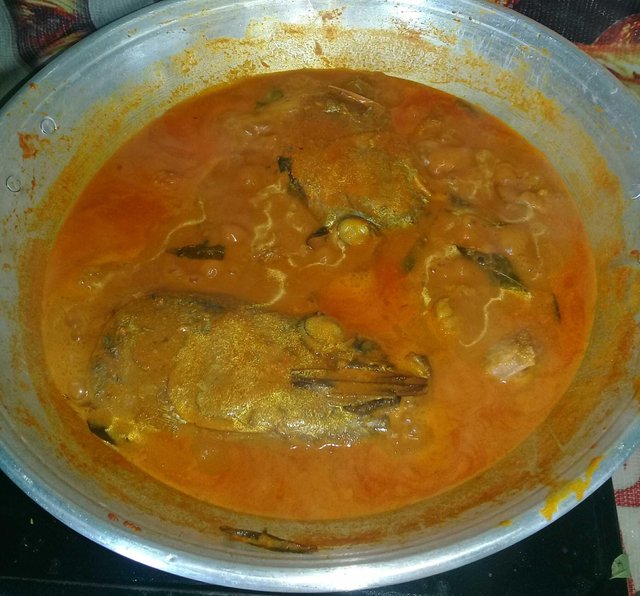 ---
if it feels enough ripe, lift and immediately serve with rice.
---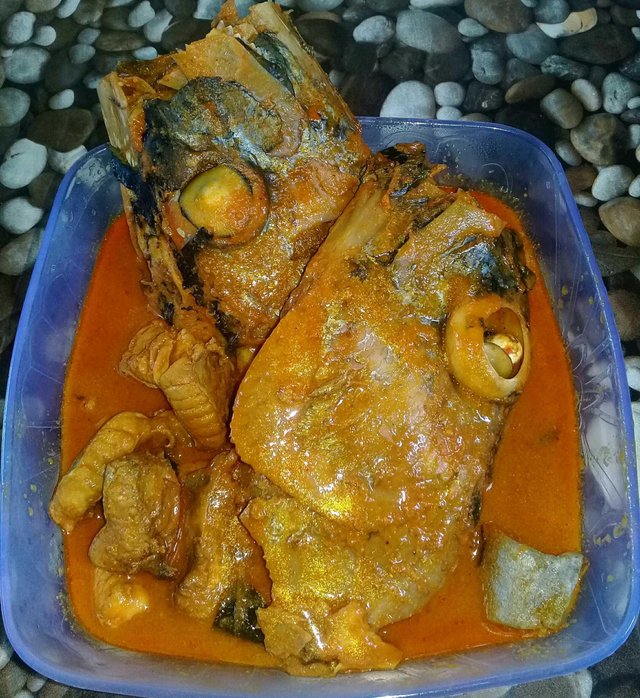 ---
Delicious and simple way to make mackerel stir fry this coconut milk? And it certainly tastes delicious and very tasty, please try for a friend who likes my recipe, good luck and it taste also added delicious and tasty.
Up here first, may be useful and thanks for those who have visited, see you again in the next post ..
---
INDONESIA
---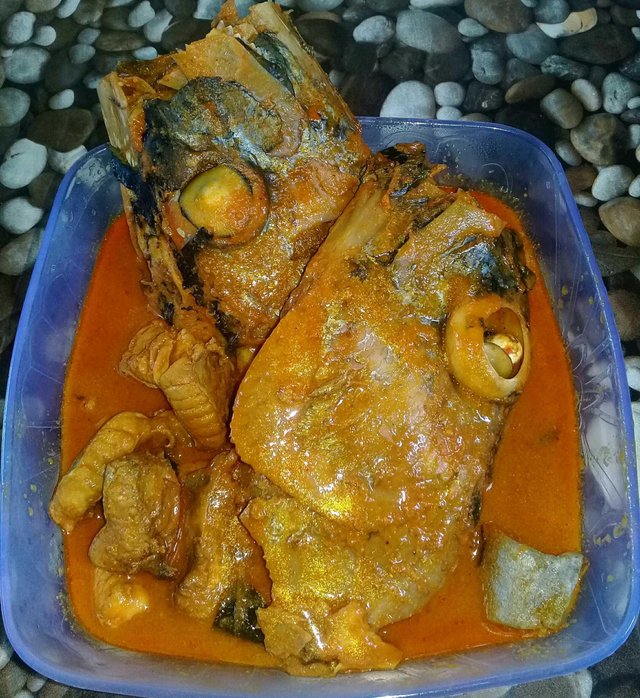 ---
Hallo sahabat steemians semua, bagaimana kabar sahabat semua hari ini? Semoga tetap sehat dan terus semangat ya...
Sahabat steemians, hari ini saya ingin berbagi menu masakan yang istimewa dan yang pasti sangat lezat dan gurih yaitu Tenggiri Tumis kuah Santan.
Apakah sahabat pernah mencicipinya? Jika belum, harus dicoba ne sahabat, rasa lezat dan gurih yang terdapat dalam menu masakan ini dapat membuat selera makan anda bertambah.
Gimana sahabat? Apakah anda mau mencobanya? Berikut resep tenggiri tumis kuah santan yang lezat dan gurih.
---
Bahan Yang Dibutuhkan
---
beberapa potongan daging ikan dan kepala ikan tenggiri yang sudah dibersihkan.
1 liter santan.
2 sendok makan air perasan jeruk nipis.
garam secukupnya.
5 lembar daun kari.
2 lembar daun pandan.
3 sendok makan minyak sayur.
---
Bahan Yang Dihaluskan
---
8 buah cabe merah kering.
5 buah cabe rawit.
4 siung bawang merah.
2 siung bawang putih.
1 sendok makan ketumbar.
1 sendok teh jintan.
1 sendok teh lada.
1 ruas jahe.
1 ruas kunyit.
5 buah belimbing wuluh yang sudah kering/asam sunti.
---
Cara Memasak
---
berikan air perasan jeruk nipis dan garam pada ikan.
lalu panaskan minyak dalam wajan, tumis 1 siung bawang merah yang sudah diiris tipis, daun kari dan daun pandan sampai berbau harum.
---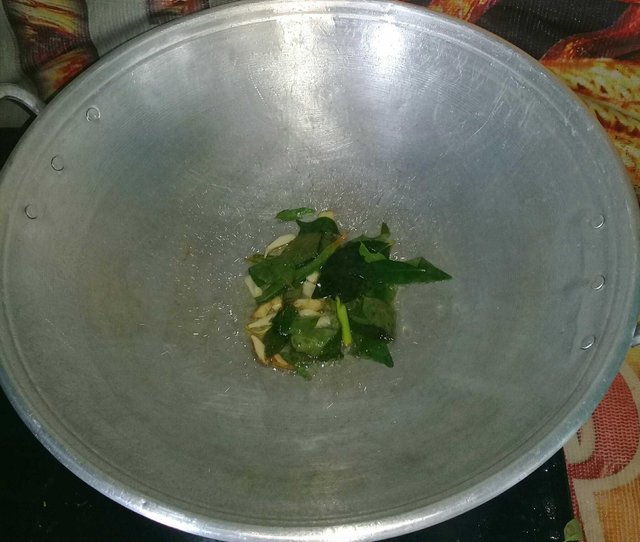 ---
lalu masukkan bumbu yang sudah dihaluskan.
---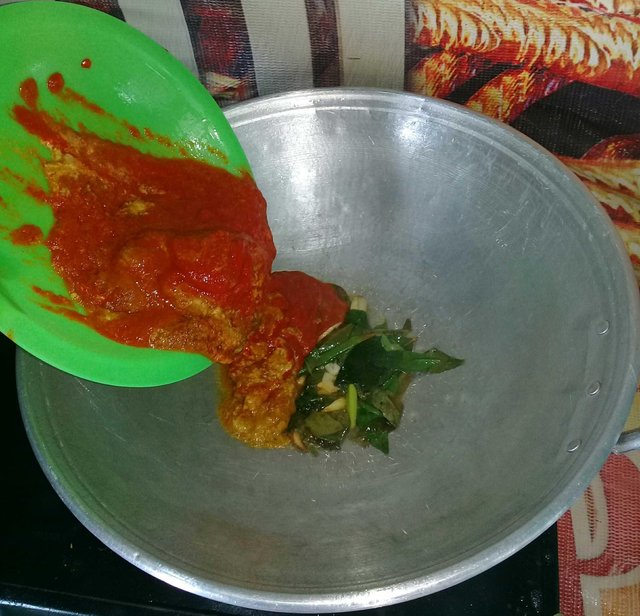 ---
lalu masukkan ikan dan tunggu 5 menit sampai bumbu meresap kedalam ikan.
---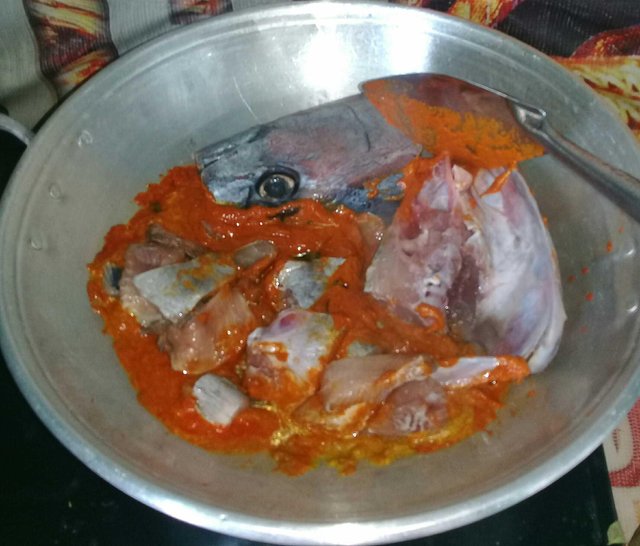 ---
lalu masukkan santan dan garam, kemudian masak sampai santan menyusut dan ikan terasa matang.
---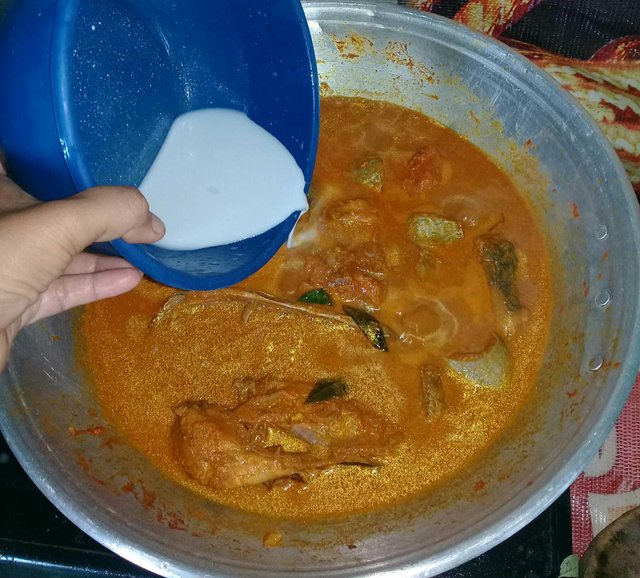 ---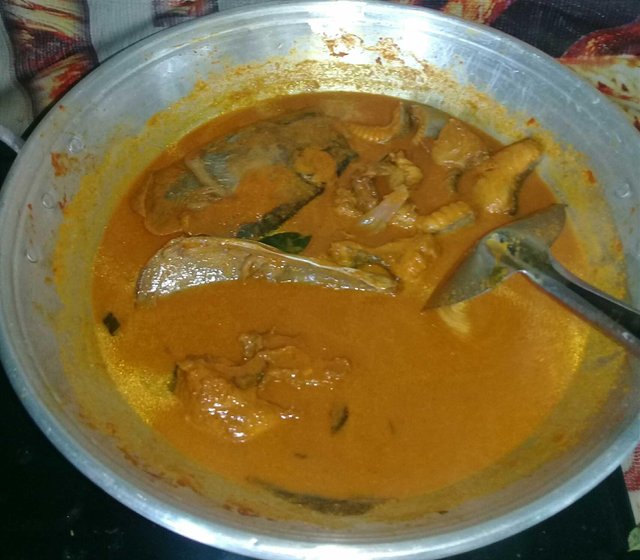 ---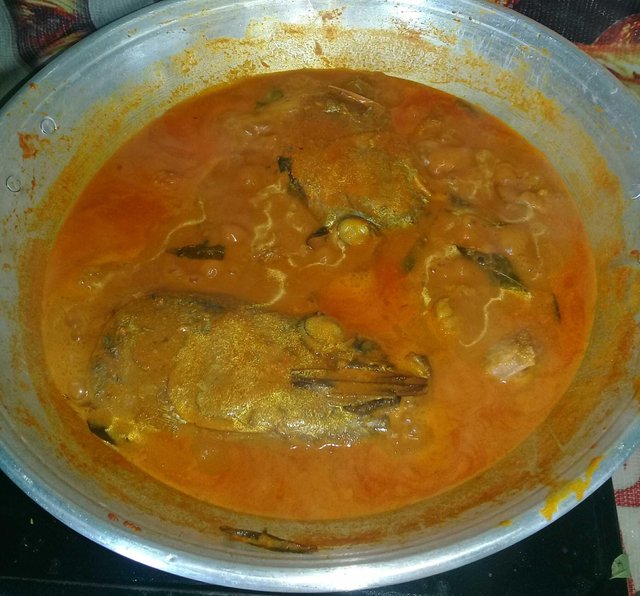 ---
jika dirasa sudah cukup matang, angkat dan segera sajikan bersama nasi.
---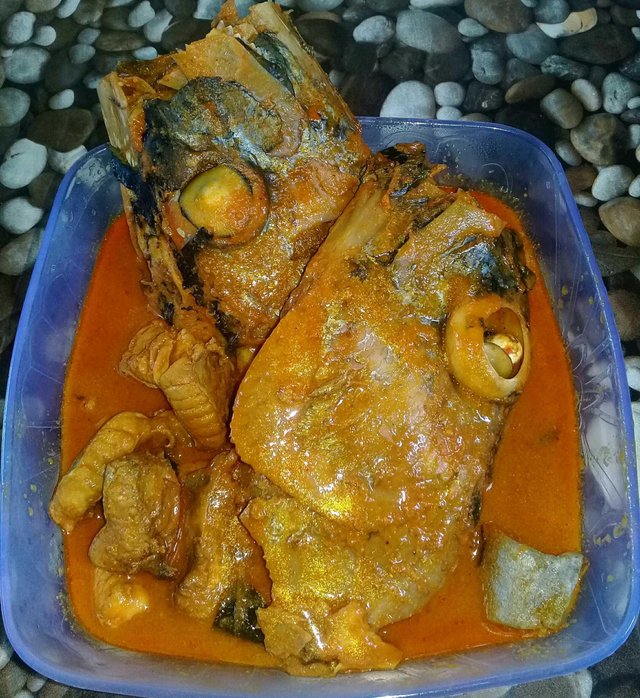 ---
Lezat dan sederhana kan cara membuat tenggiri tumis kuah santan ini? Dan yang pasti rasanya lezat dan gurih banget, ayo silahkan dicoba bagi sahabat yang menyukai resep saya ini, semoga berhasil dan rasanya juga tambah lezat dan nikmat.
Sampai disini dulu, semoga bermanfaat dan terima kasih bagi yang sudah berkunjung, sampai jumpa lagi di posting selanjutnya..