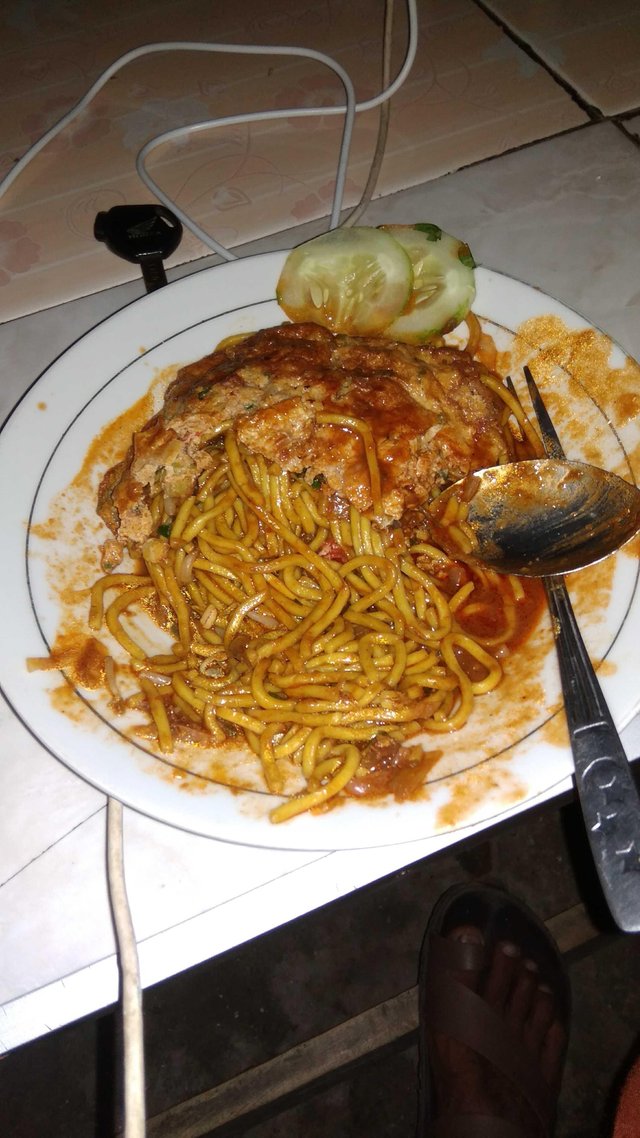 Some people may already know if I am a man who really likes this food because I often say it.
Fried noodles are one of the delicacies that I can never leave, I will experience pain if I don't eat them.
Although basically I have to obey the doctor's advice not to eat spicy often, but I really can't afford to comply if I have to leave the food I like the most.
Fried noodles are a food that I really like and until whenever he remains my favorite, especially when I'm starving and of course when I have money.😁.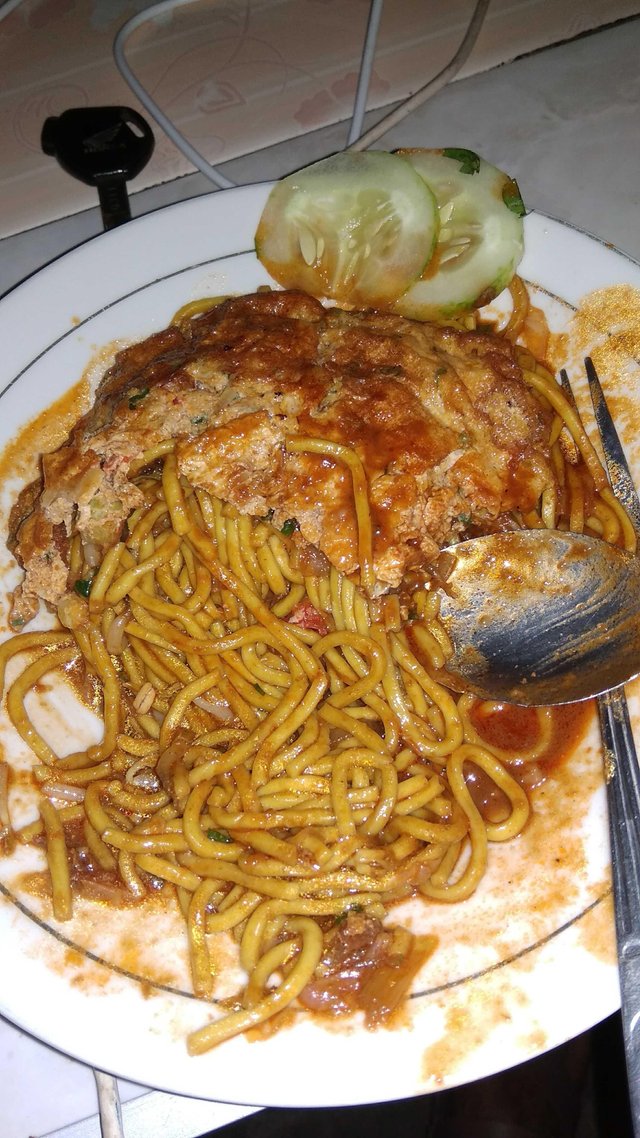 I always keep the allowance for snacks to enjoy fried noodles, usually I often mix it with omelet, and it makes the taste of fried noodles more delicious.
I hope you are also interested in feeling it..
Thank you..