Hello everyone. I'm going to start a series of community projects to help people in need. I'm starting this because I believe this great community can do a difference to the world and I want to be a part of it. 
Sri Lanka is a developing country. There are lots of rich people and more poor people. I think this is common for every developing country. Even developed countries have lots of homeless people. Pardon me. That's not what I am gonna talk about. 
Everyday on my way to the university I see a lot of homeless people in the streets. There are families living in the streets with small kids and they aren't capable of having a proper meal at least once a day. Some homeless people are used to get in to public transportation like buses and trains with their kids and ask money from people. When I see these people I feel sad for them and I help them whenever I can with whatever I have.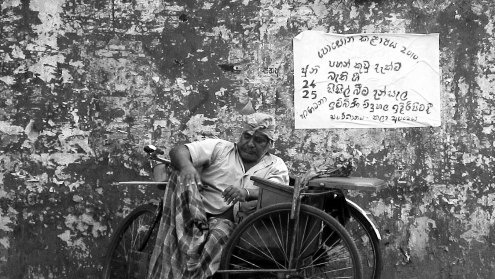 Since I joined steemit I saw the difference of this community and I understood that I can do some good with it. So I am asking you to be a part of it. If you like me to help these people you know what to do. Once I get what is need from your end I will do the rest and share the photos with you so you can be happy about what you did. Helping needy people and making them smile will make you happy. Doing something good always makes you happy. I know that from my experience. I kindly request you to be a part of this and lets help them together.
As per the title, my target is to buy a decent meal for some of these homeless people which they may never have for their lives. I want to see these little kids' smile when they enjoy good food. I will post them here once it is done. If you like to support this good cause please give your valuable upvotes and resteem this post. This is only a start. I'm hoping to do more good things if I can get your support. Please follow my blog if you are interested. Let's do some good for the world together.
Cheers...!!!