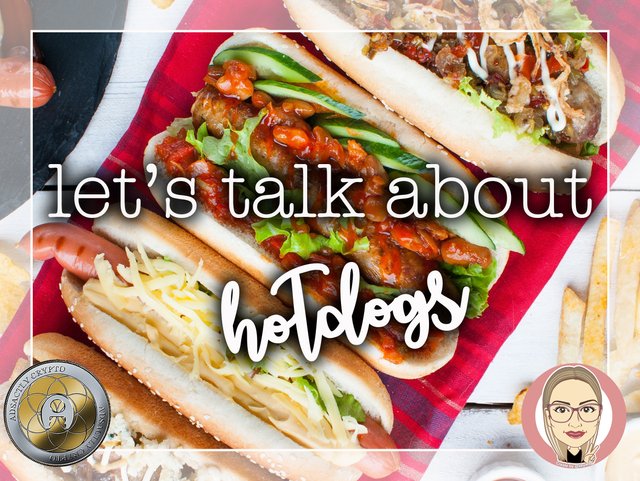 Hello, Steemians! Since it's the weekend, I thought it only apt to share a post about a very weekendy food. The humble hotdog! For me, hotdogs conjure up memories from my childhood, spilling mustard and tomato sauce down my school sports shirt, after a derby day or sitting poolside with my family in the summer, eating freshly barbecued hoddogs (some lovely South African English for you there. 🤪
---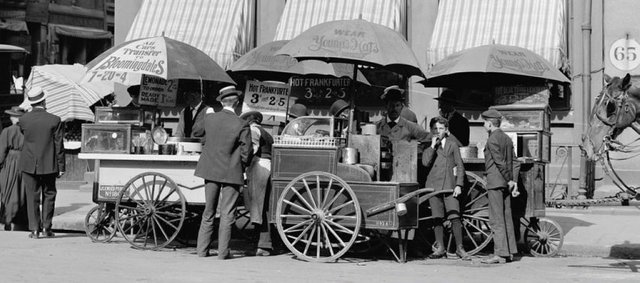 Source
The History of the Hotdog
---
So to kick things off, I thought I would explore the history of the hotdog. Hotdogs are intrinsically American, right? Well, they might be now, but, how did they get to the good old U. S. of A?
When you think sausage, do you think Germany? I know I do. In the 1840's there was mass immigration of Germans due to the 1848 revolution, and many Germans made America their new home.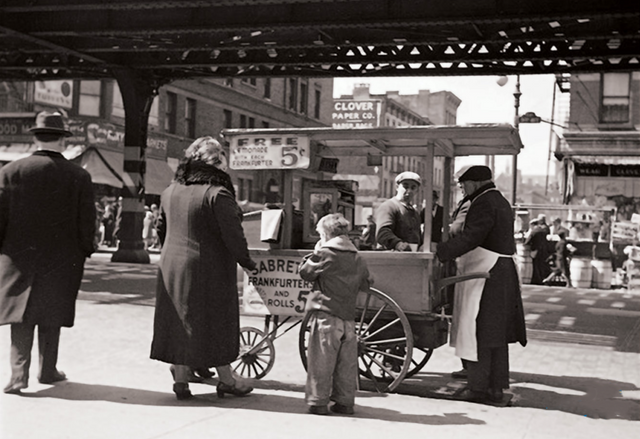 Source
These immigrants brought with them one key ingredient to the hotdog, the Frankfurter! Grilled sausages became regular street fare in the streets of America. BUT, in 1880, a sausage vendor in St. Louis who was in the business of giving white gloves to his patrons with the hotdogs, ran out of his gloves, and started serving the sausages in white bread rolls, and thus, through this happy accident, the now iconic hotdog was born!
---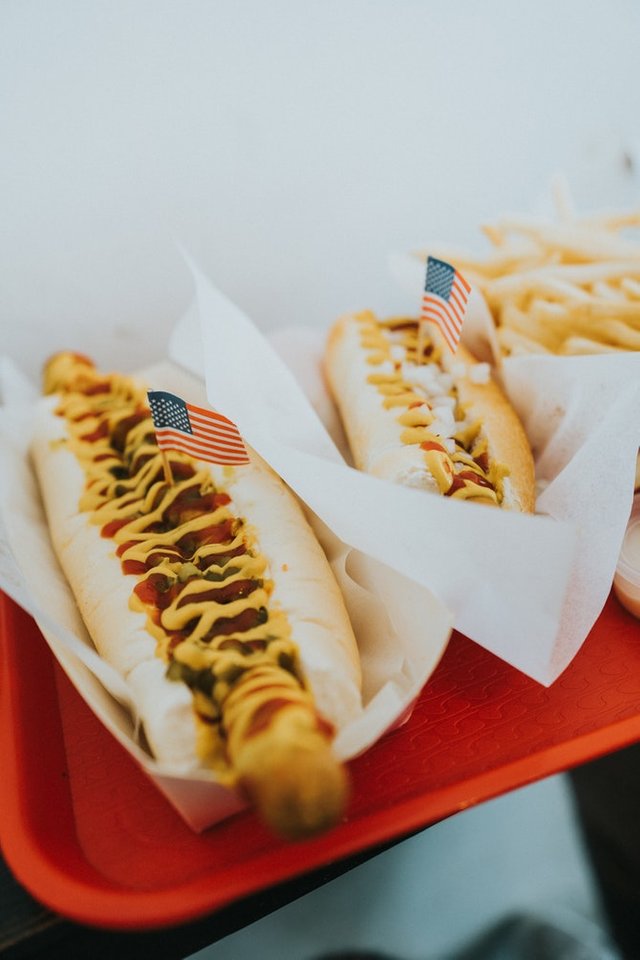 Source
Fun Facts About Hotdogs
---
Hotdogs have been so ingrained in American culture that there have been exhibitions and entire expositions dedicated to the humble 'dog. In 2017 the Ellis Island National Museum of Immigration even held a month long exhibition exploring the history of immigrants to the US and their connection to the hotdog.
Did You Know:
American's consume about 7 billion hot dogs, during peak grilling season, from Memorial Day to Labor Day, which equates to 818n hotdogs a second. DANGGGG!
The city that consumes the most hotdogs in the entire USA is Los Angeles, with their yearly intake being approximately 31 million lbs, or 14 million kgs. DANGGG!
On average, a vendor at a baseball game will sell about 150 hot dogs per game and around 12,000 hot dogs per season. DANGGG! That's a lot of hotdogs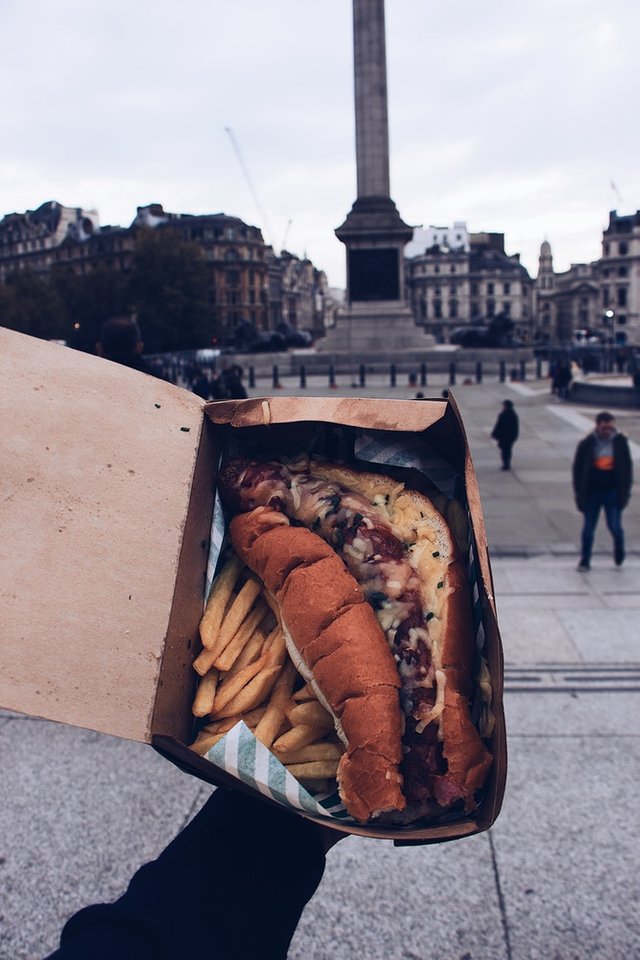 A Hotdog in London- Source
The Hotdog Goes International
---
While you cannot say "hotdog" without thinking of an American hotdog cart, other cultures around the world have adapted this iconic meal into their own daily diets. Here are a few examples :

Source
That hot dog from Chile looks pretty amazing to me!
---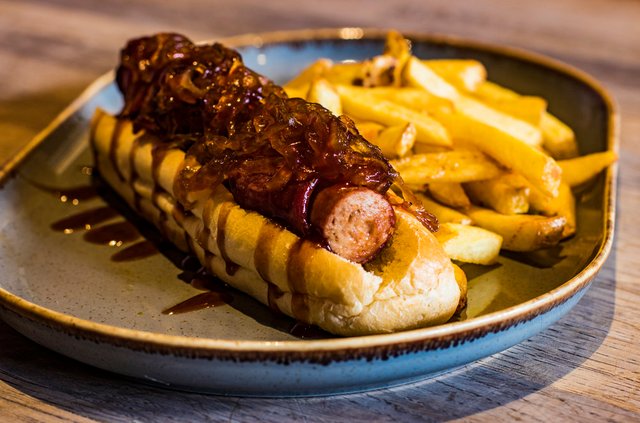 Source
I hope you have enjoyed these fun facts and our short trip around the world! I'd love to hear how you like your hot dogs, and if there is a specific way they are eaten in your country?

Please consider voting for @adsactly-witness as a witness. To read what we are all about - click here