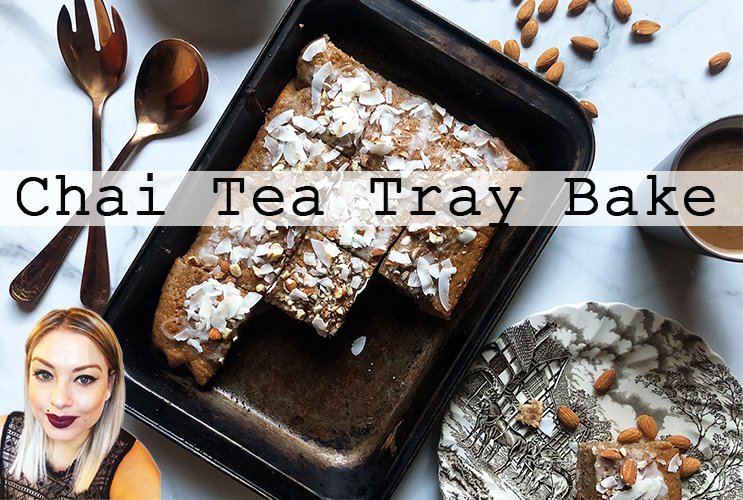 Welcome to your weekly ADSactly food post. This week our featured recipe is inspired by the flavours spoken of in last week's Asian Butternut Soup. Technically speaking this recipe leans more towards India than Thailand, but both draw roots from my crazy obsession with curry.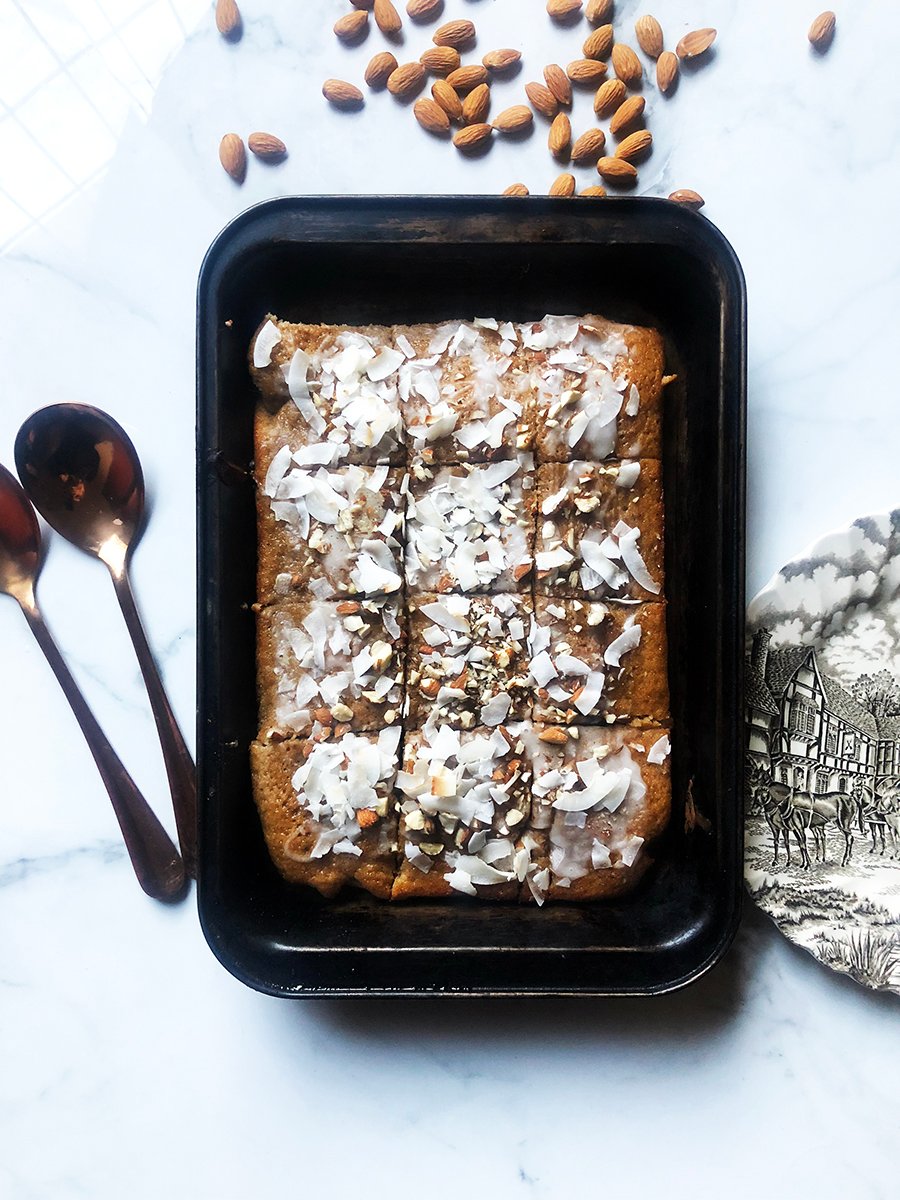 This tray bake is inspired by the warming aromatics of chai tea. Cinnamon, cardamom, coconut and ginger take centre stage in this sponge like bake. It has the most wonderfully moist and springy texture, similar to carrot cake. The spicy ginger and smooth round flavours of cinnamon and cardamom create the most divine amalgamation of The East. I have never been to India, but have heard about the legendary chai tea stands. My tea drawer is never without a good chai tea, and I love a piping hot cup with a small dash of almond milk.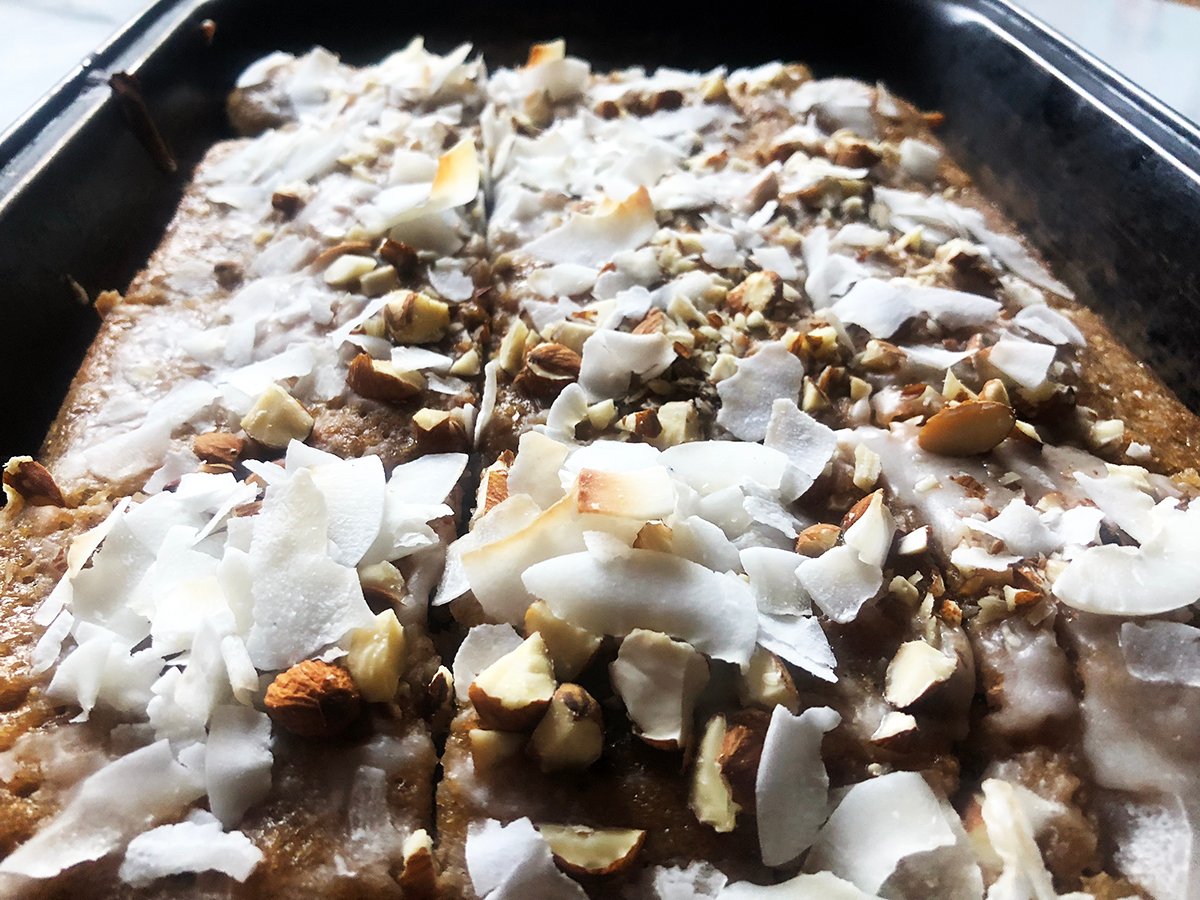 The cake is topped with crunchy almonds and shaved coconut, giving it an amazing texture. Drizzled with a ginger syrup that soaks into the sponge, it is reminiscent of a good Malva pudding. Served hot or cold, and with a nice strong coffee, you will definitely be coming back for seconds.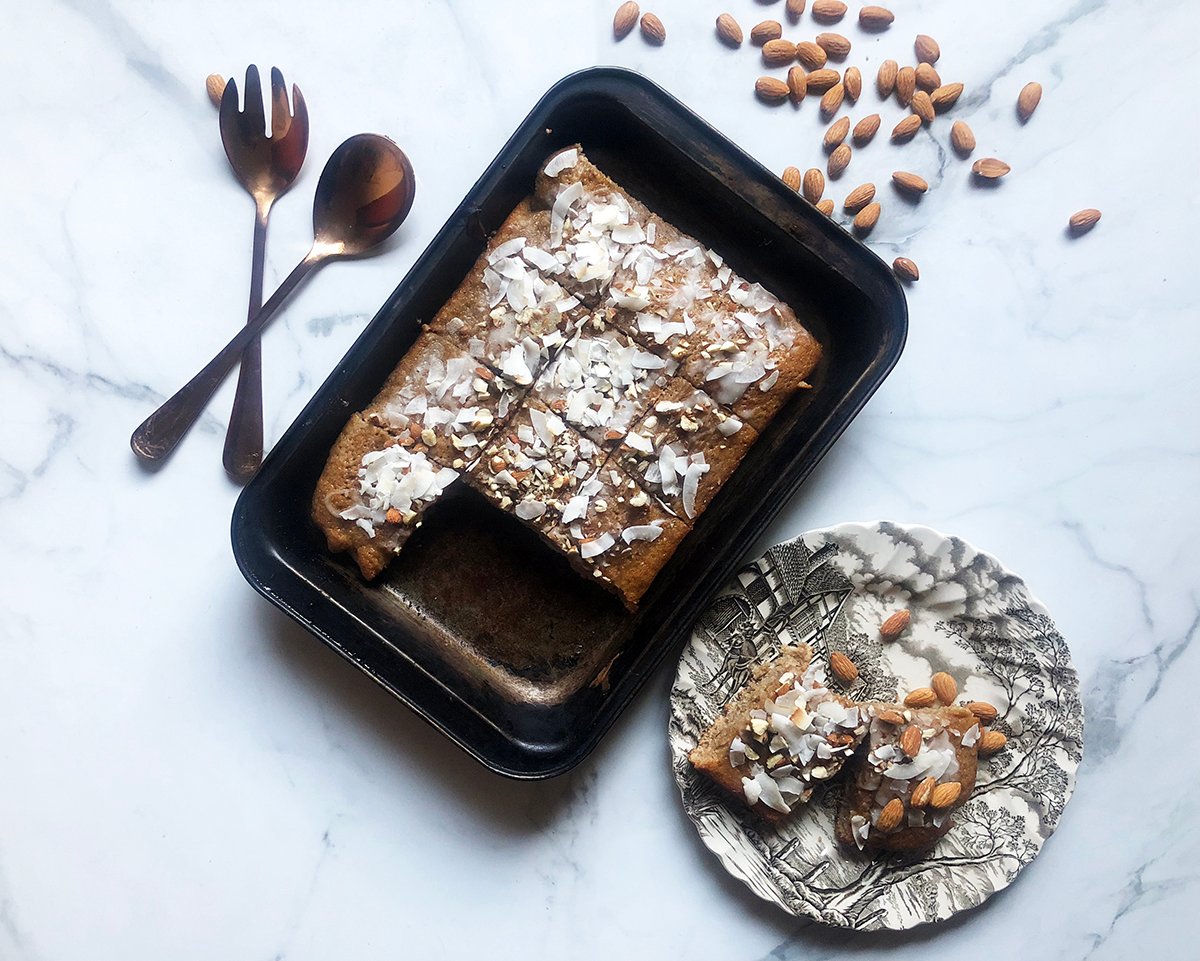 I was surprised at how uncomplicated this recipe is, and love how quickly it can be whipped up. Adapted from a BBC recipe, this is my version of a Chai Tea Tray Bake. Read along and see how simple it is to make:
INGREDIENTS:
100ml canola oil
300ml coconut milk
4 eggs
280g brown sugar
250g self raising flour
75g shaved coconut flakes (the large ones)
1 t ground ginger
1 t ground cinnamon
¼ t nutmeg
¼ t ground cloves
10 cardamom pods
4 T ginger syrup (recipe below)
Topping:
4 T coconut milk
150g icing sugar
handful of almonds, chopped roughly
1/2 cup shaved coconut flakes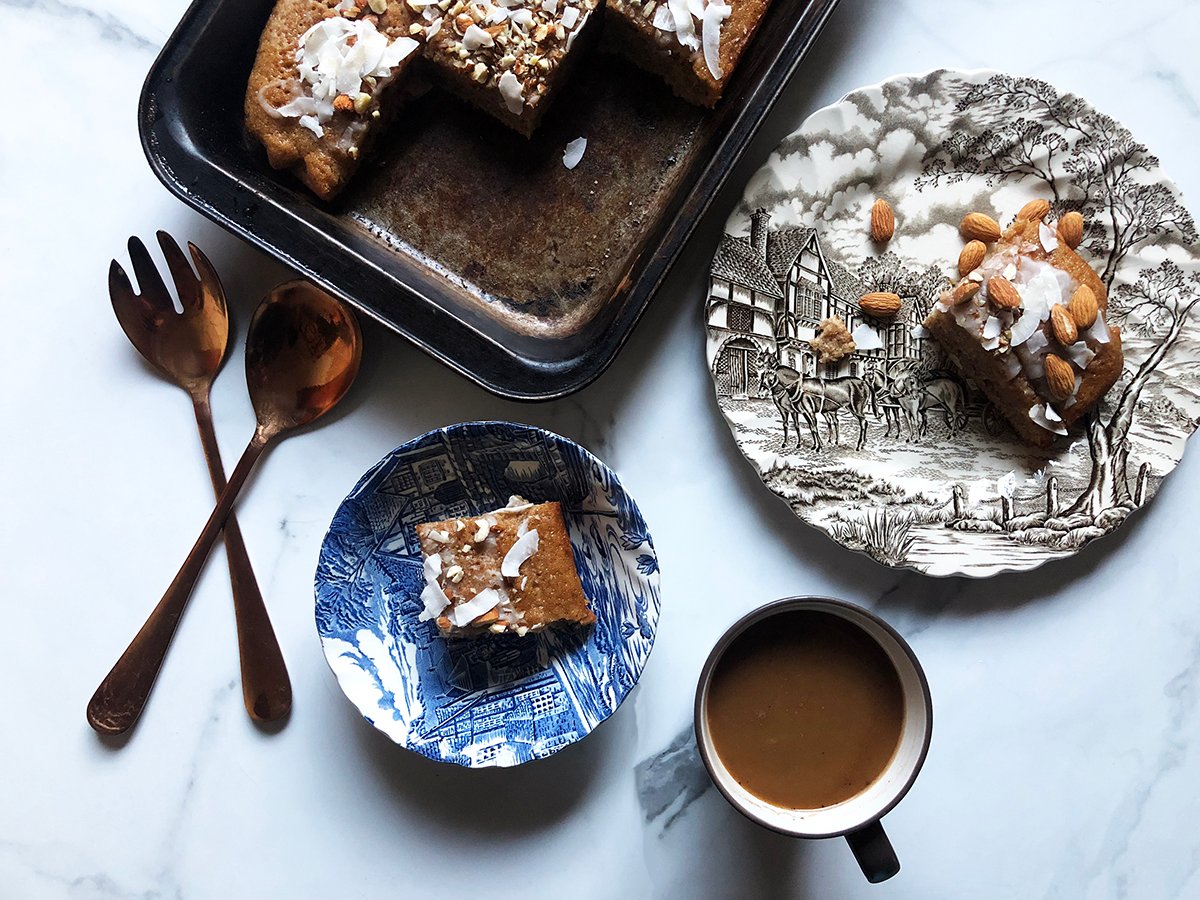 METHOD:
Preheat the oven to 180'C / 356'F, and grease a rectangular baking tin with a little oil. Line the tin with baking paper.
In a jug, whisk the oil, coconut milk and eggs together. Shell the cardamom pods, and bash the seeds in a mortar and pestle. In a large bowl, combine the flour, sugar and spices (including cardamom).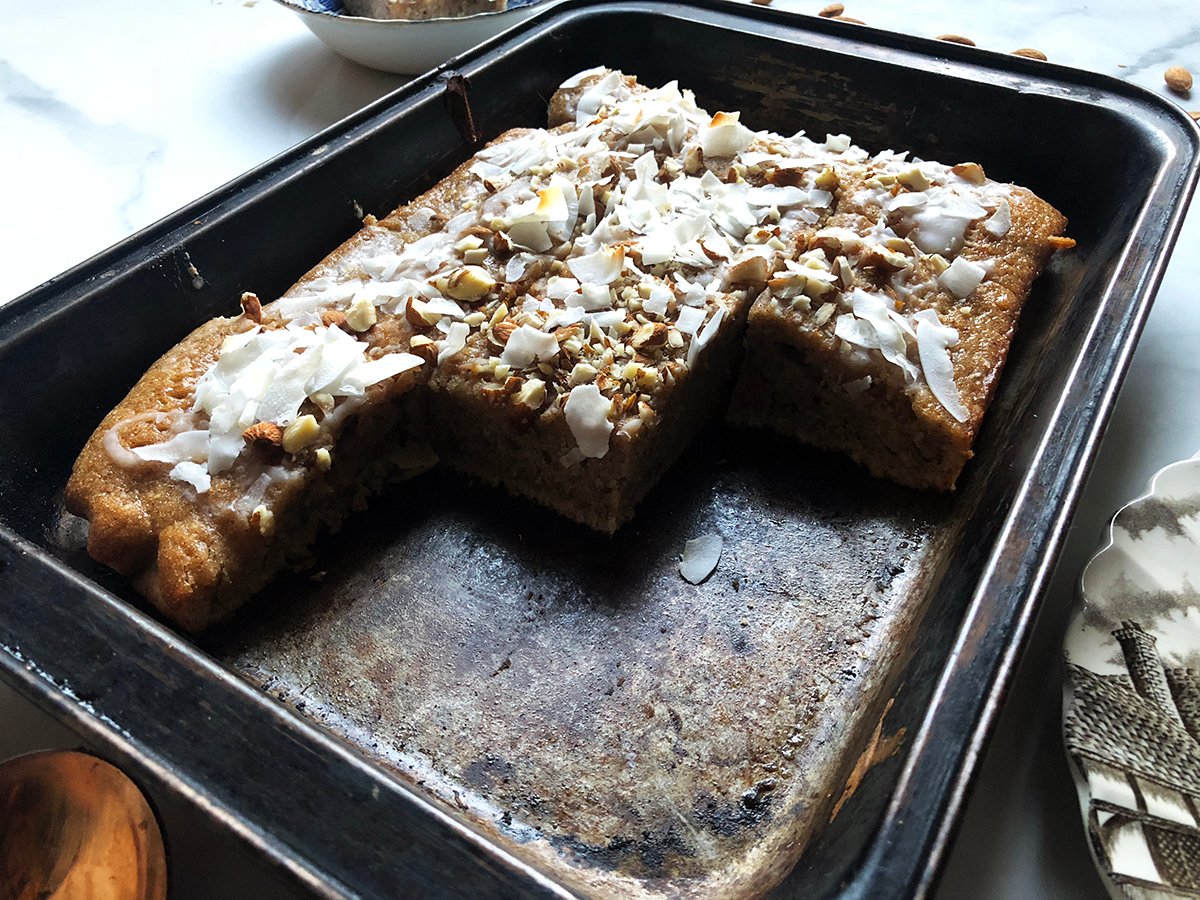 Pour the oil mixture into the bowl of dry ingredients, and mix well. I find it best to pour the liquid in three batches, mixing with a spatula as you go. The batter will be quite runny. Pour the batter into the tin, making sure to get every last drop.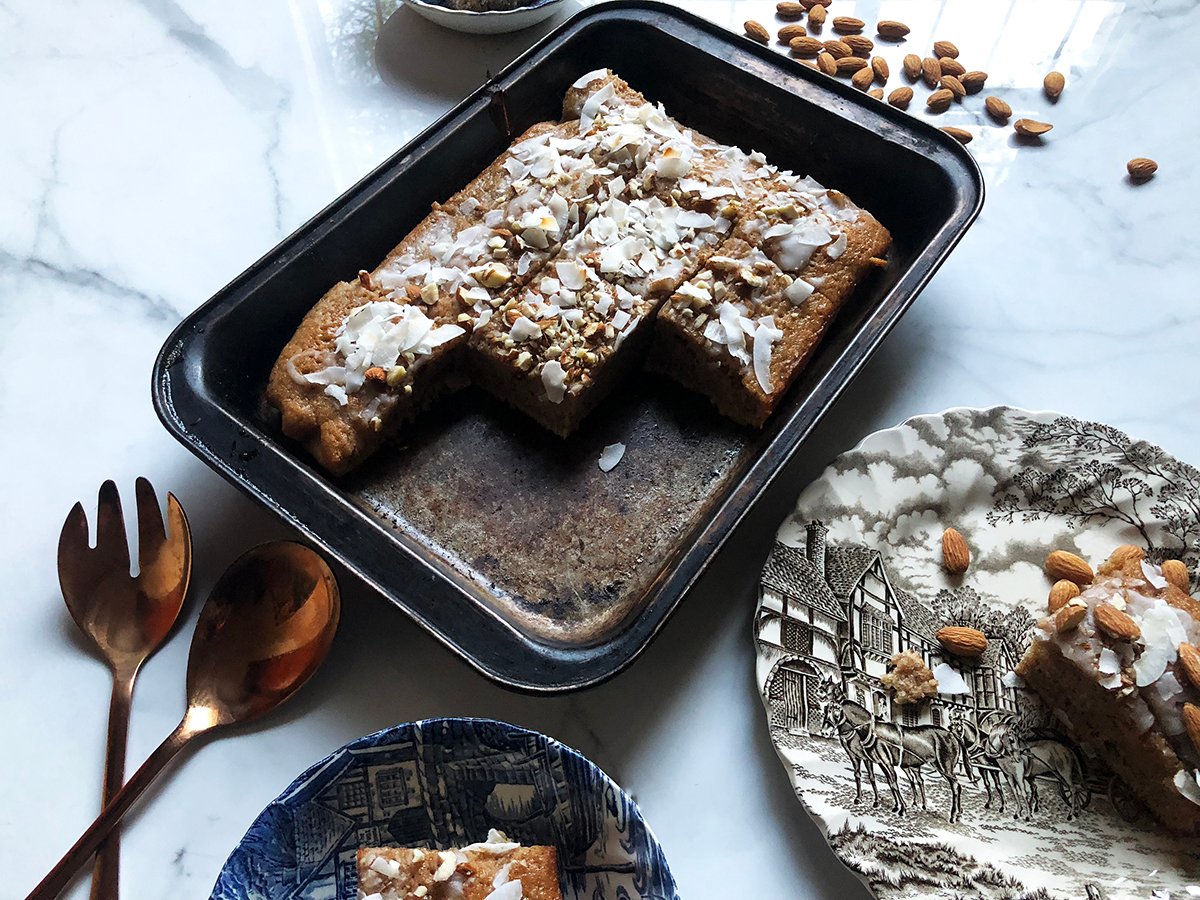 Bake for about twenty-five minutes. The cake is ready a skewer comes out clean. Rest the cake on a wire rack for fifteen minutes, and make the ginger syrup in the meantime. (recipe below)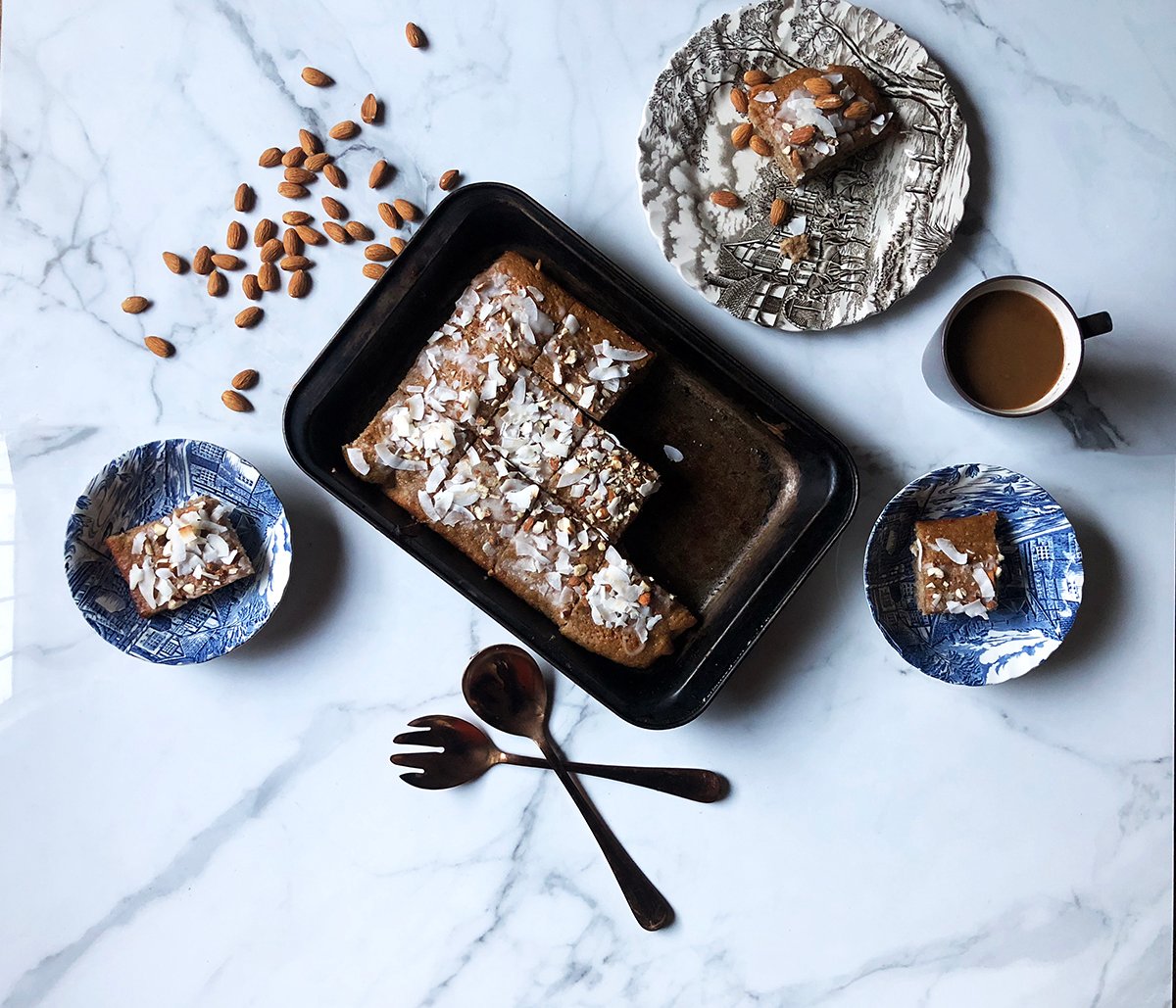 Ginger Syrup:
Mix half a cup of sugar with half a cup of water on the stove, in a small saucepan. Once the sugar has dissolved, add either 1 T of powdered ginger, or one finger sized piece of ginger, peeled and sliced thinly. Leave the ginger in the saucepan while it simmers at a very low heat for about twenty minutes. Remove the ginger pieces, and strain the liquid into a jug
Pour the ginger syrup over the cake and let it soak in completely. Leave the cake to cool.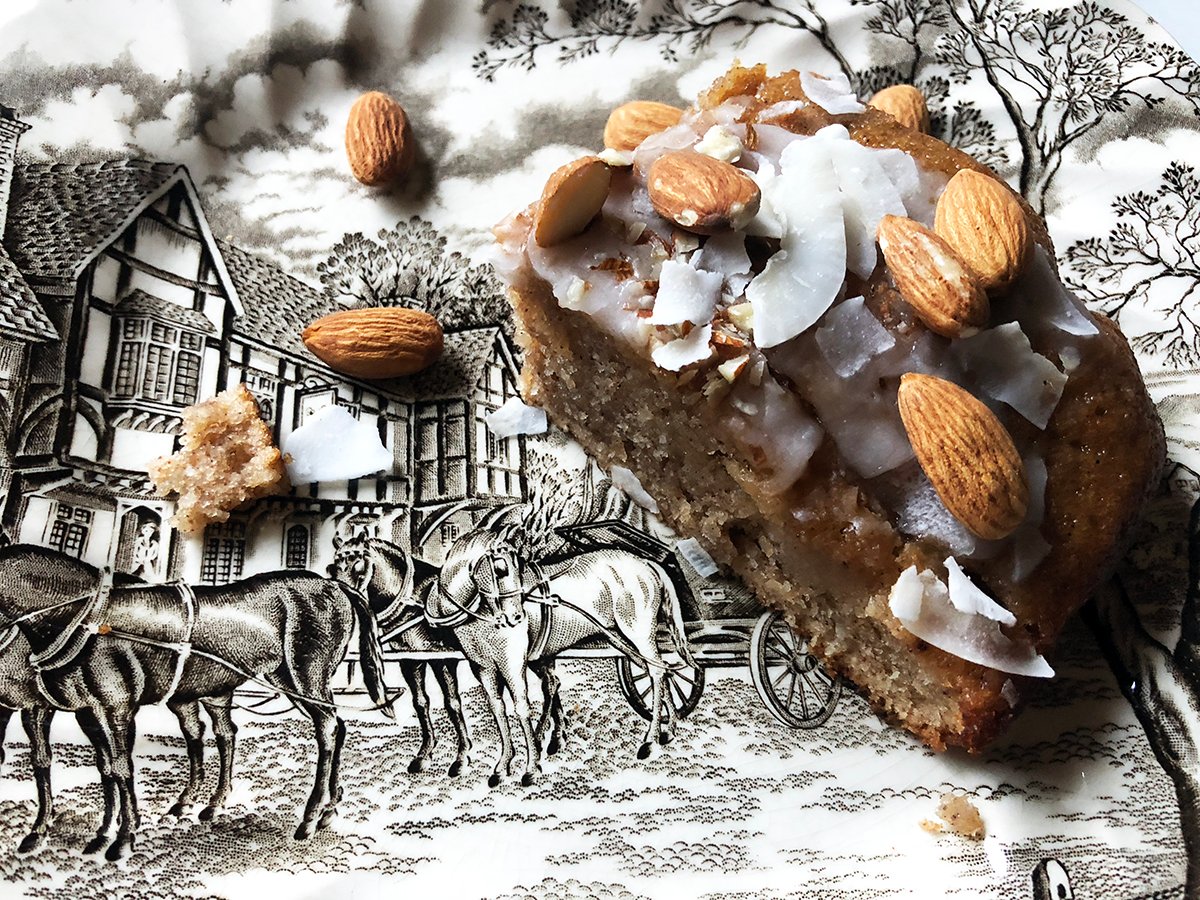 Once cooled, mix the coconut milk and icing sugar to make a glossy icing. Drizzle it all over the cake in a squiggly manner. Before it sets, toss the sliced almonds and coconut slivers on the cake as a final touch.
Serve warm or cool, and don't forget your big mug of tea or coffee. YUMMO!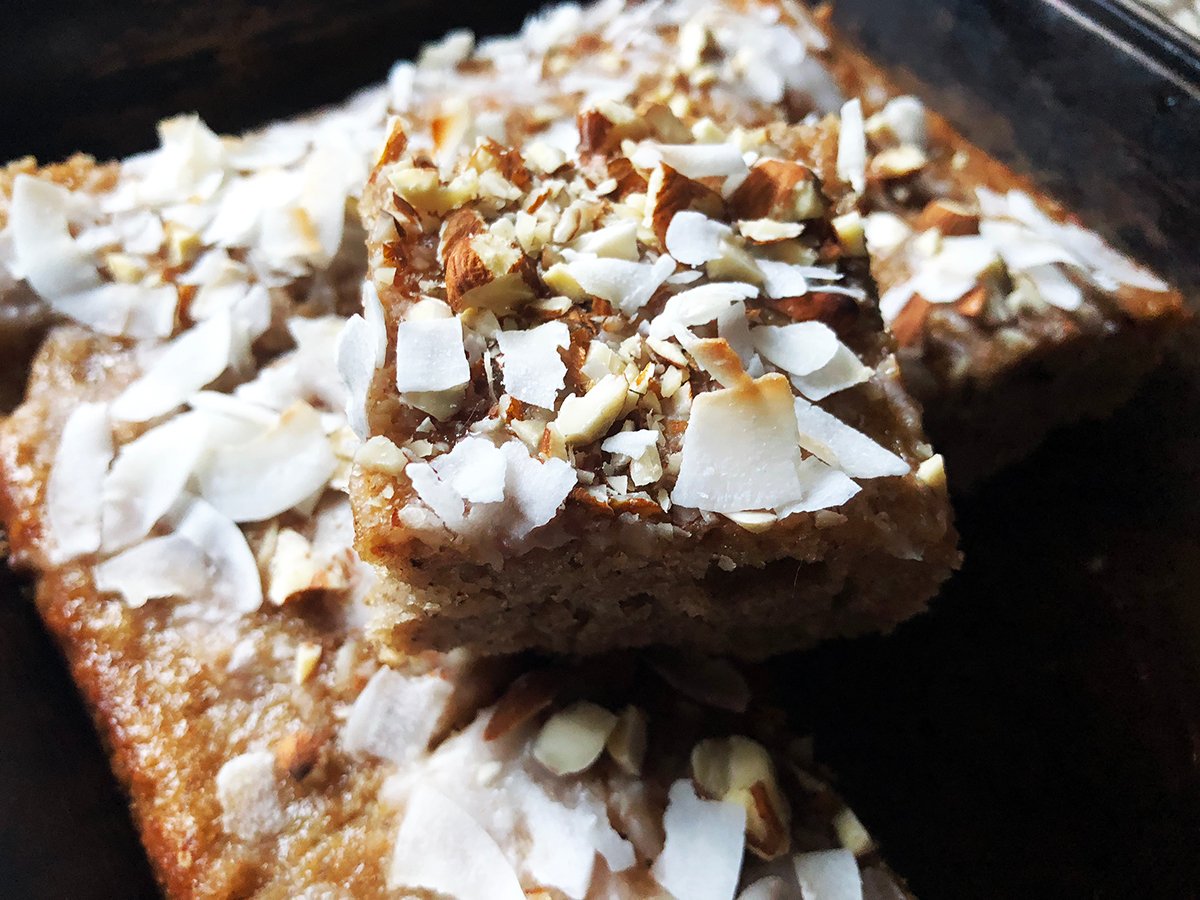 I hope you have enjoyed this delicious recipe, and photos. Please let me know in the comments if you do have any requests, I especially enjoy food from other countries and cultures, as I get to expand my culinary skills this way.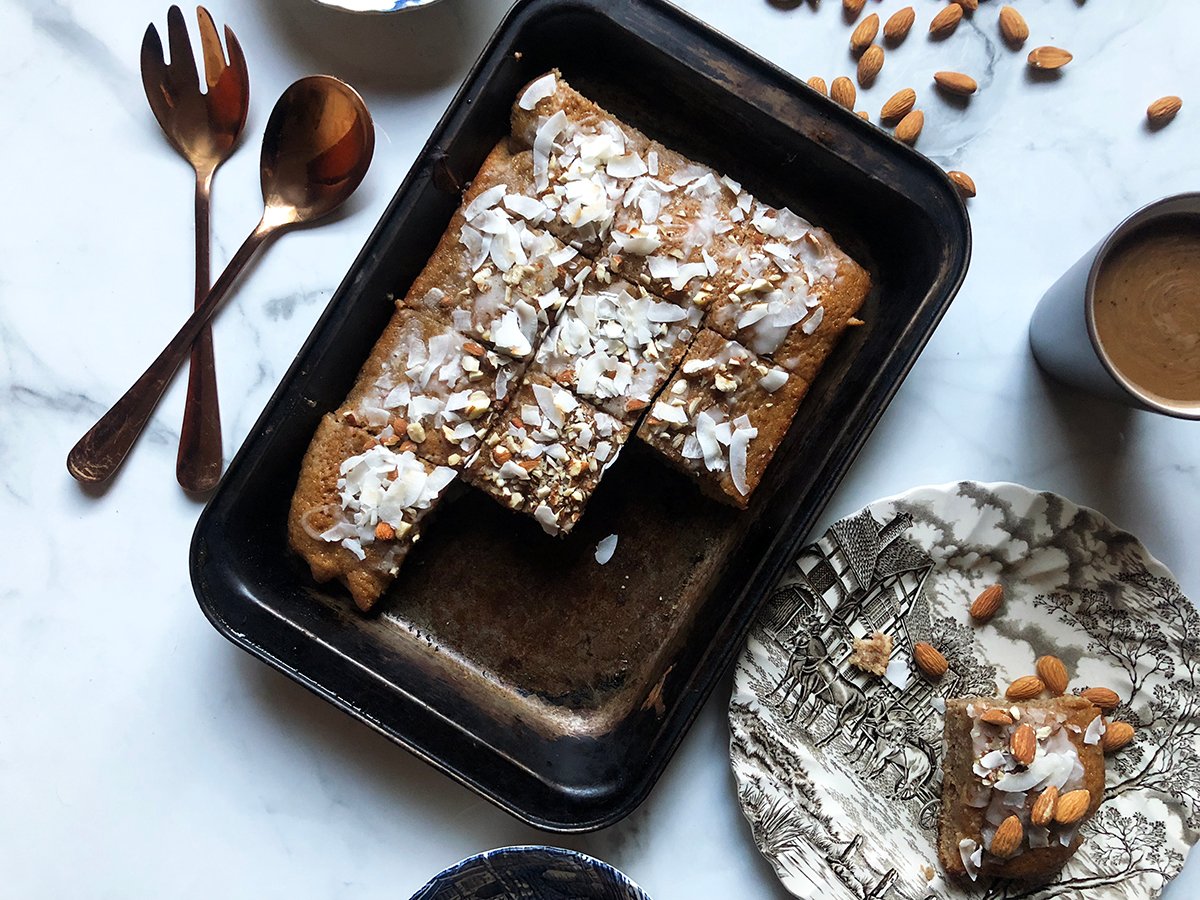 Please consider voting for @adsactly-witness as a witness. To read what we are all about - click here