The food in Chiang Mai is so delicious! On almost every corner of Old City Chiang Mai you can find somewhere to eat. If you spend a lot of time in Thailand you might need a break from eating Thai food for every meal. In Chiang Mai you can find a wide variety of cuisine from all over the world. Expats come to set up shop in Chiang Mai to share their favorite dishes with the travels and Thai locals.
Three years ago I visited Chiang Mai and I found my favorite breakfast spot, Overstand! When I was visiting Chiang Mai in the past, I stayed at a hostel next to this place and would come almost every morning for their food and coffee.
I was super excited to see that they are still in business after over three year from when I last visited Thailand!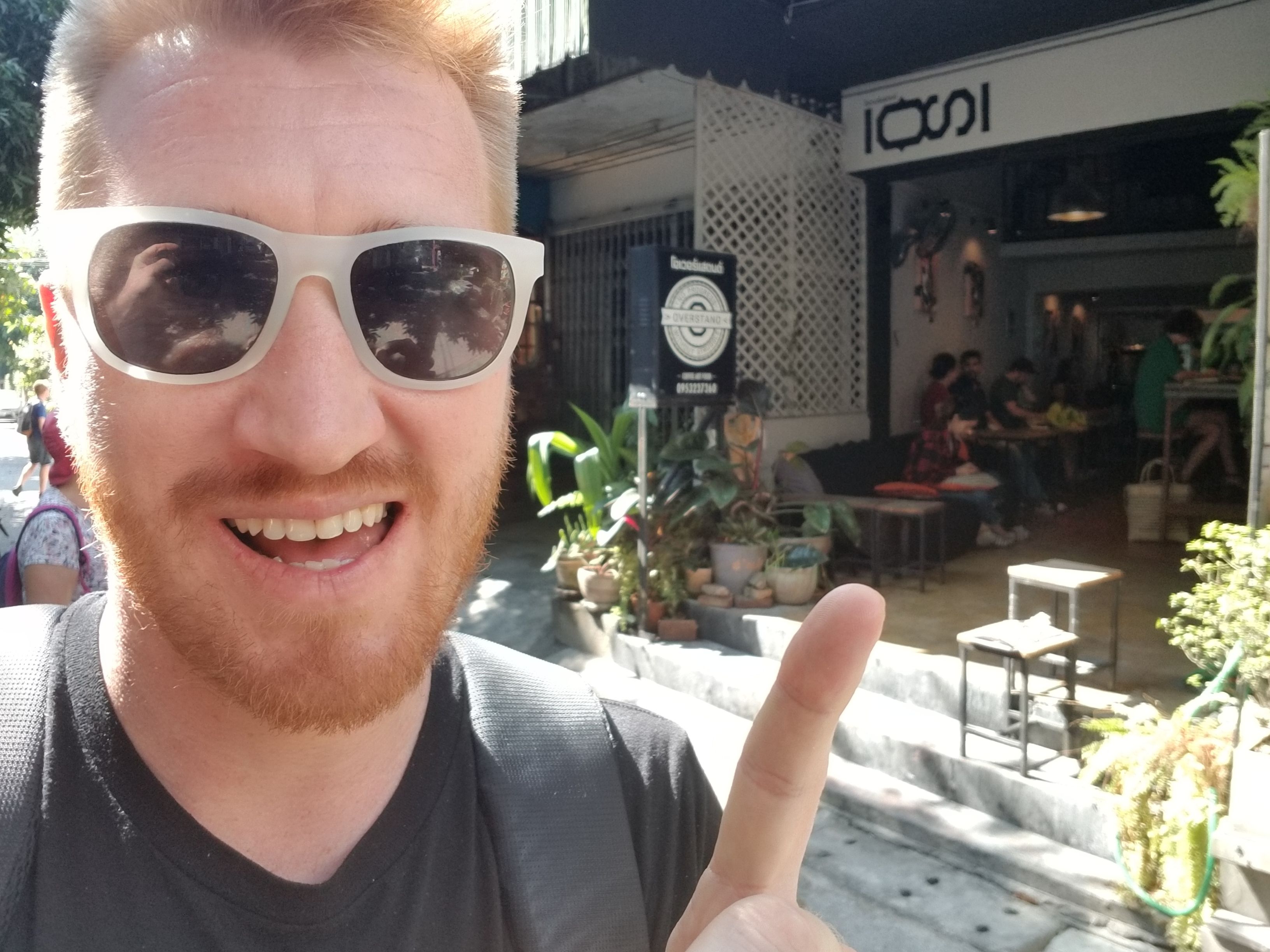 This cool little cafe is cozy and has really good wifi. Perfect for working on Steemit posts! 😉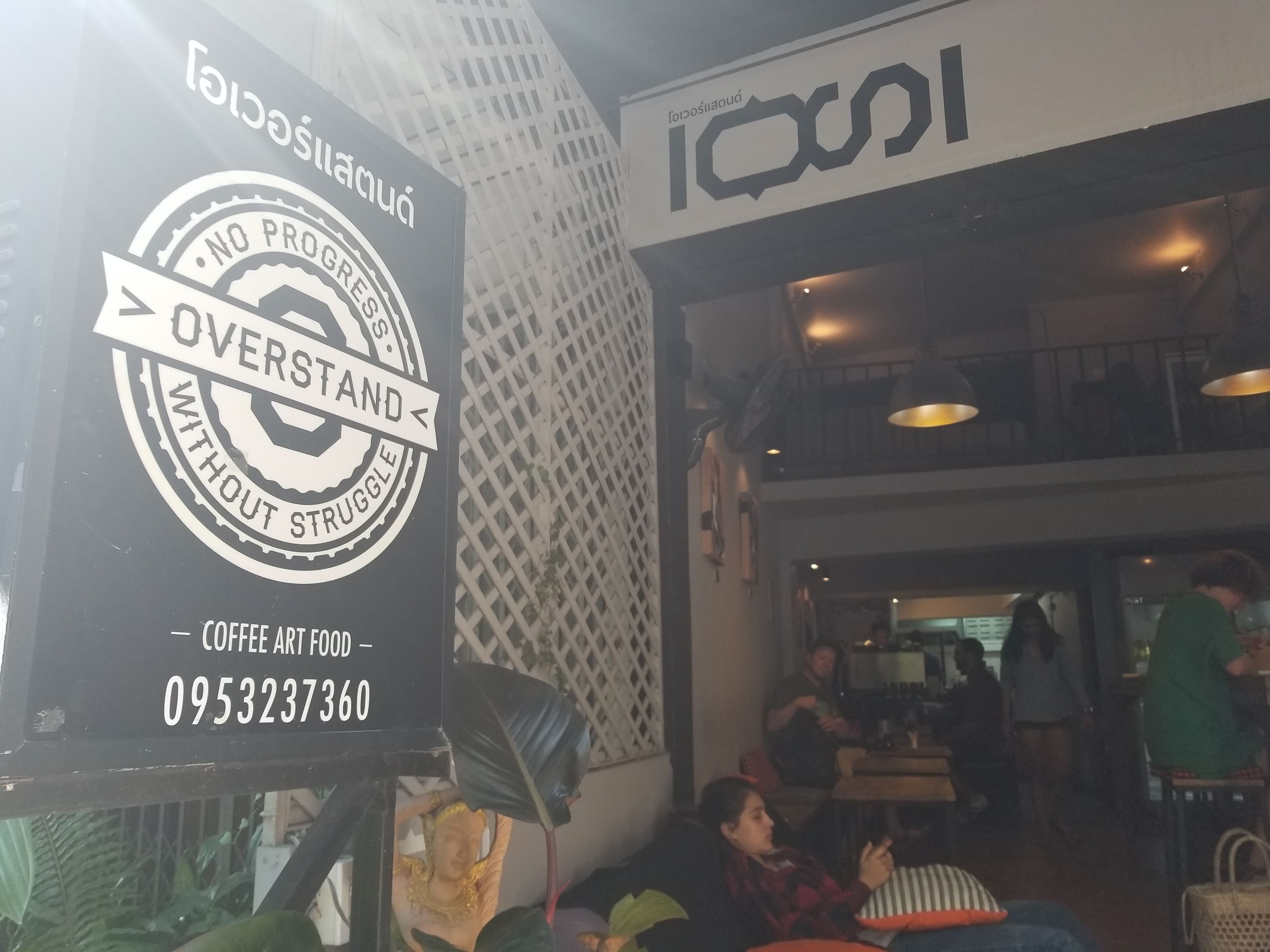 They have great coffee drinks here. I love their black coffee. You will find a lot of places serving instant coffee in Thailand, so it is always nice when you find a place with a good cup of coffee.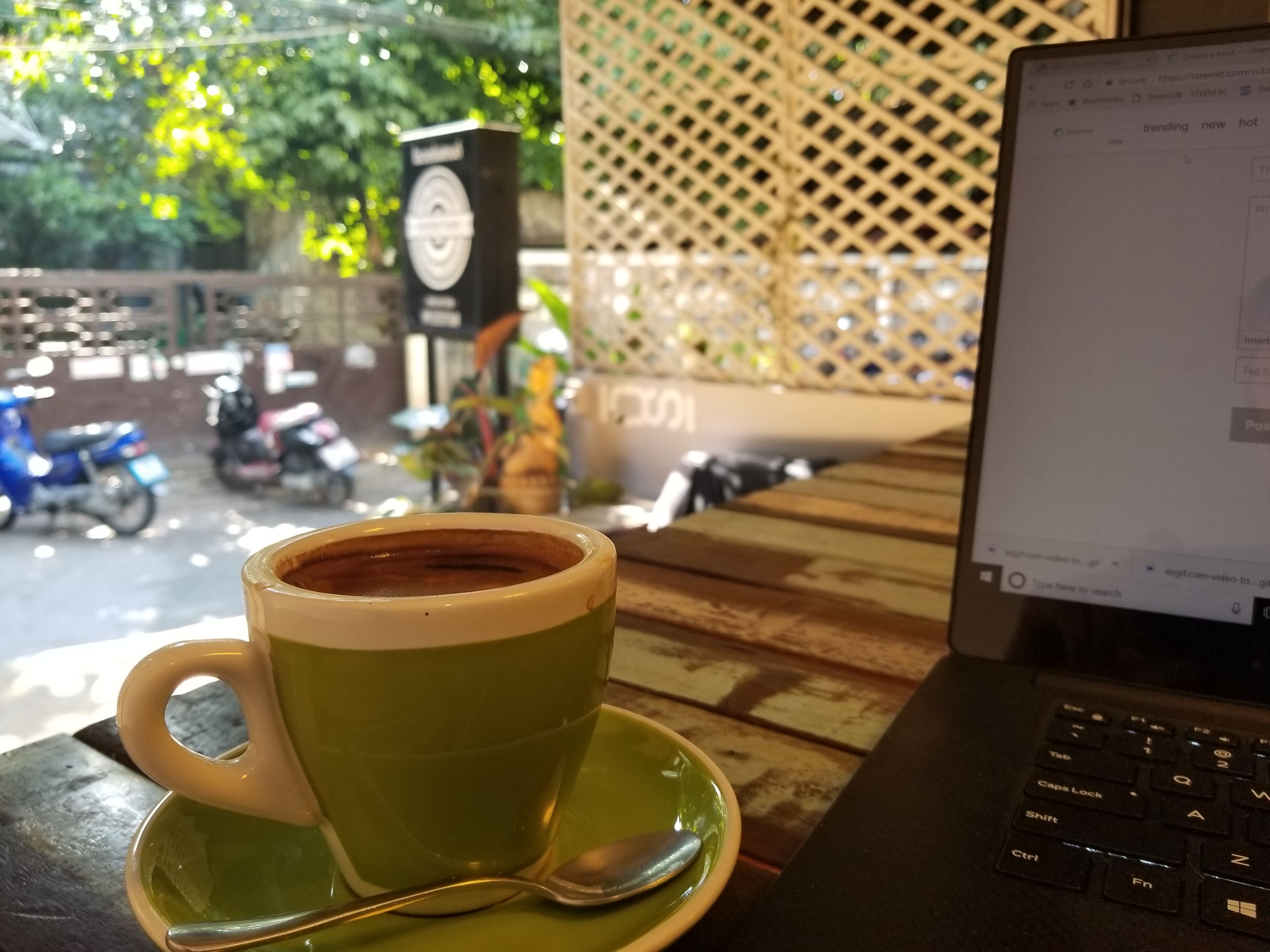 I ended up getting what I use to get three years ago when I would come here. Egg and bacon breakfast sandwich! YUM YUM!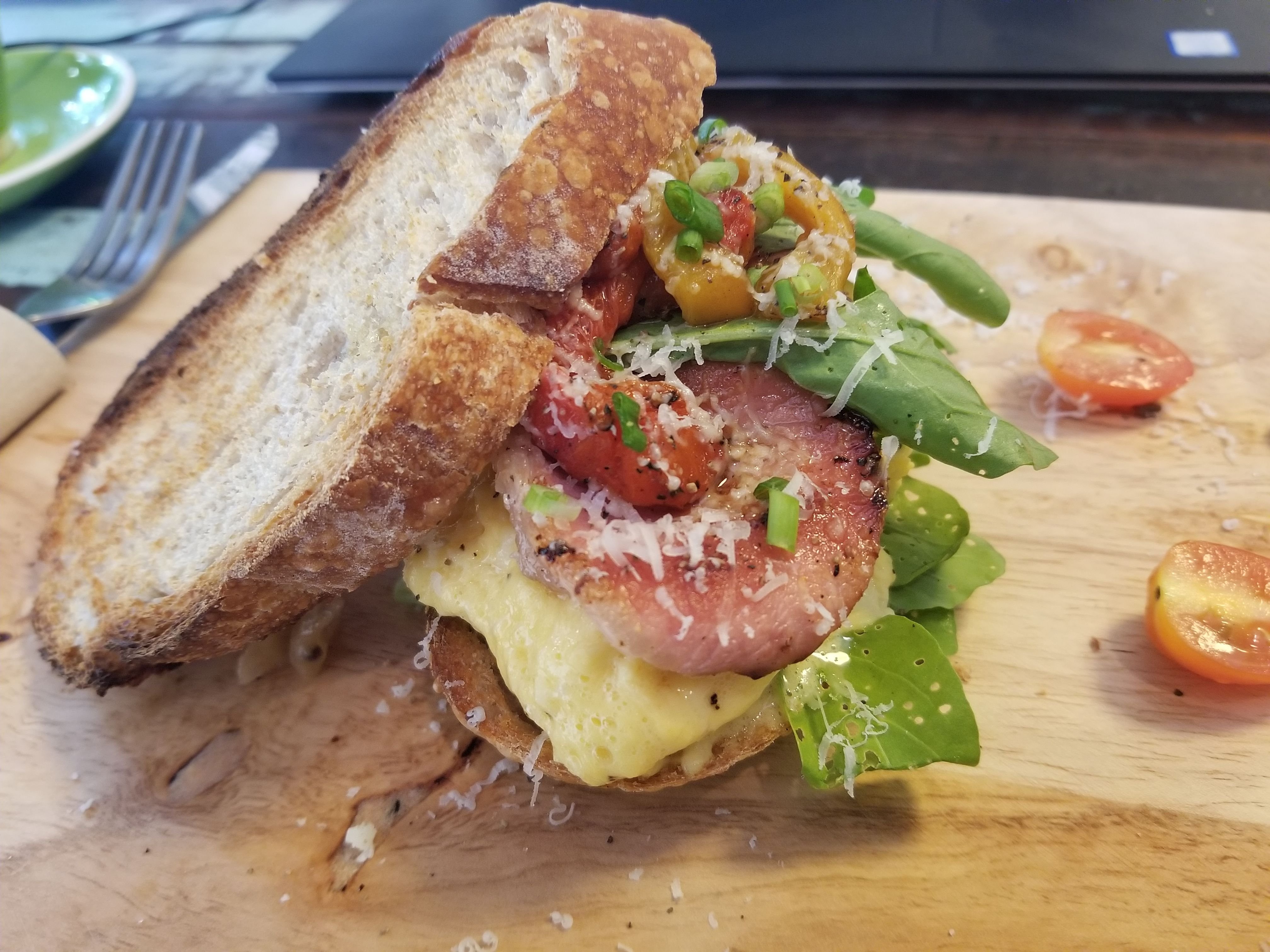 @karensuestudios ended up getting a chicken mushroom pizza. Who doesn't love a good pizza?!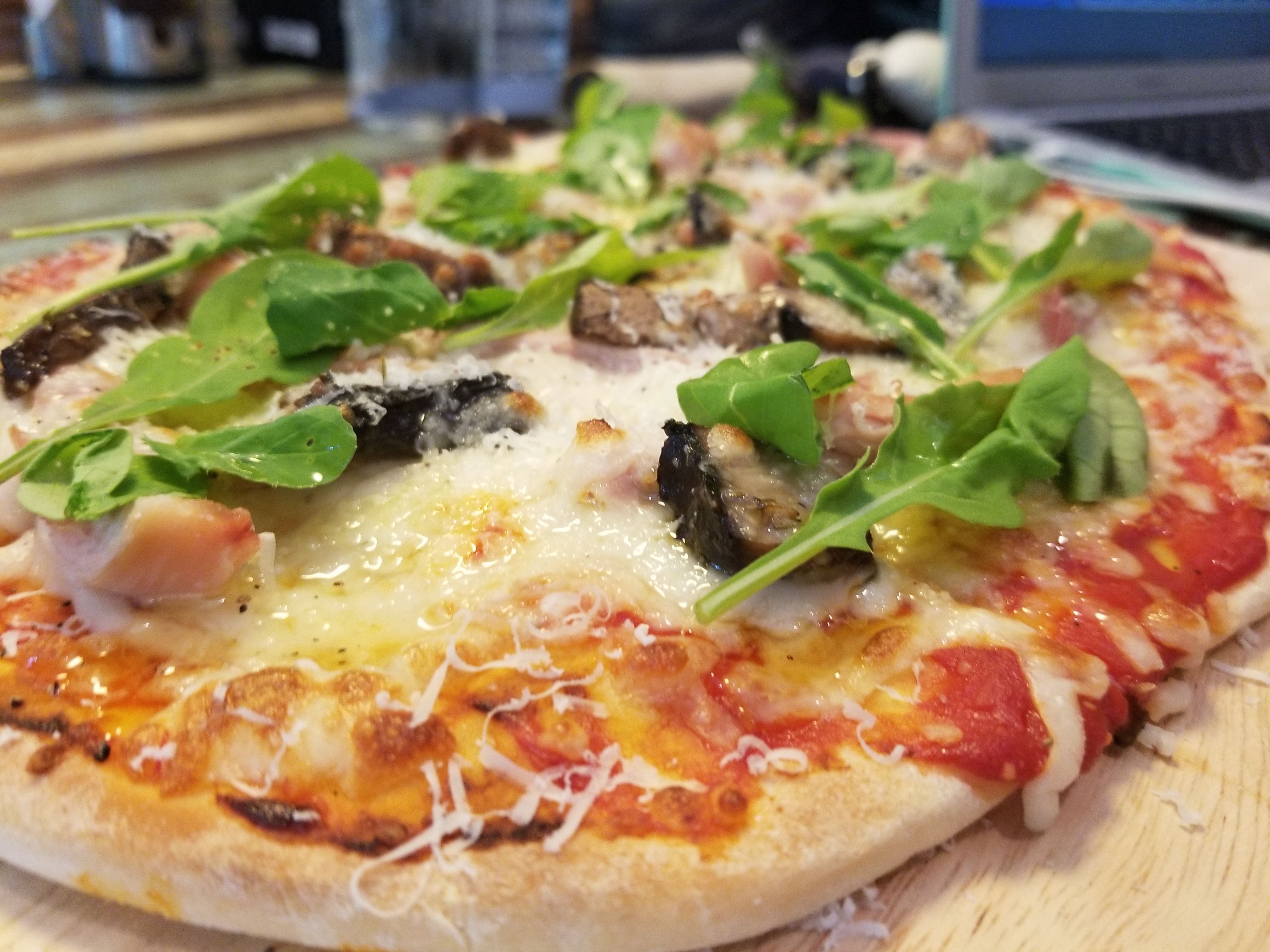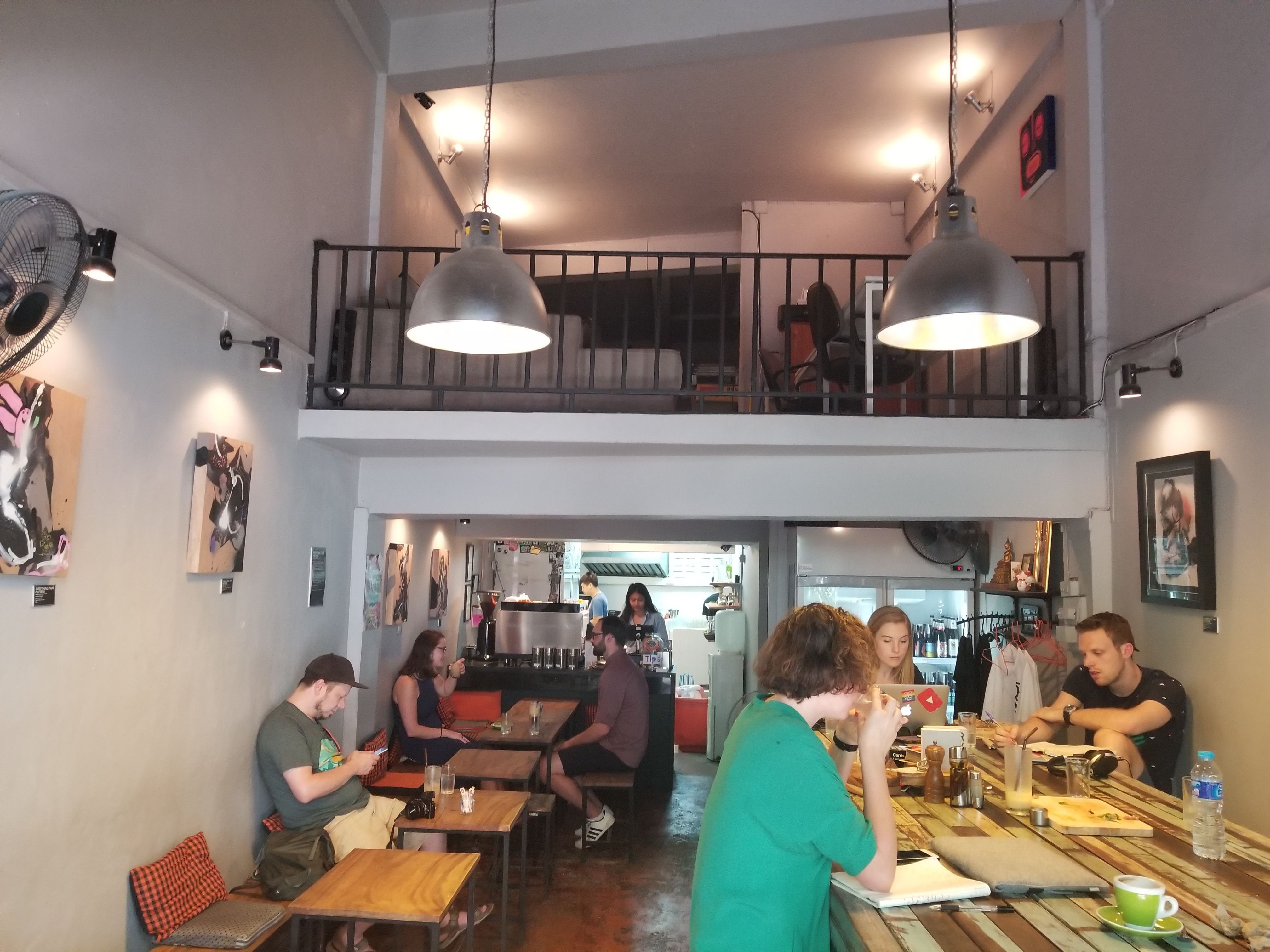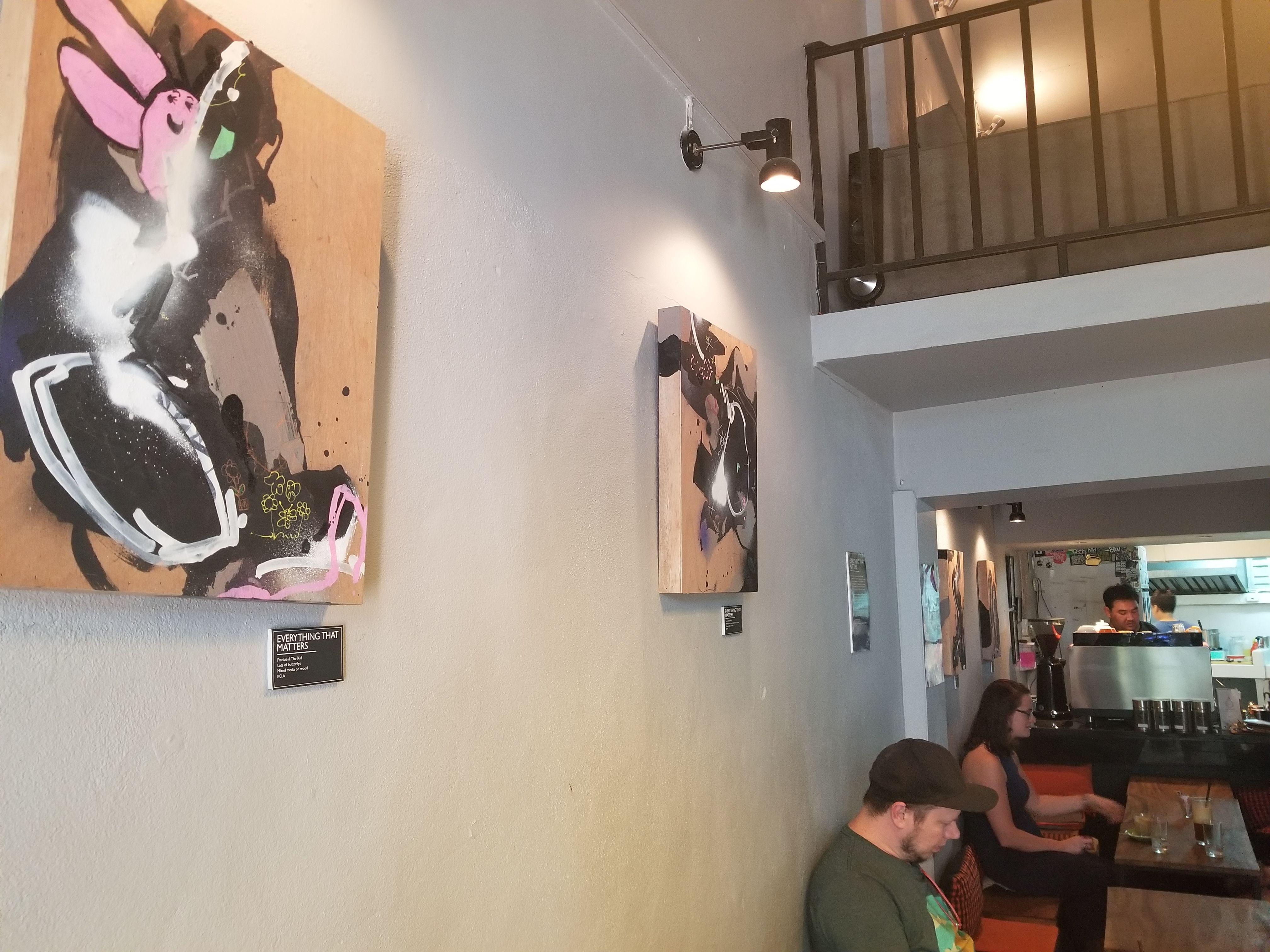 I also like their moto in their logo. "No progress without struggle". Reminds me that you must challenge and push yourself to improve and achieve your goals.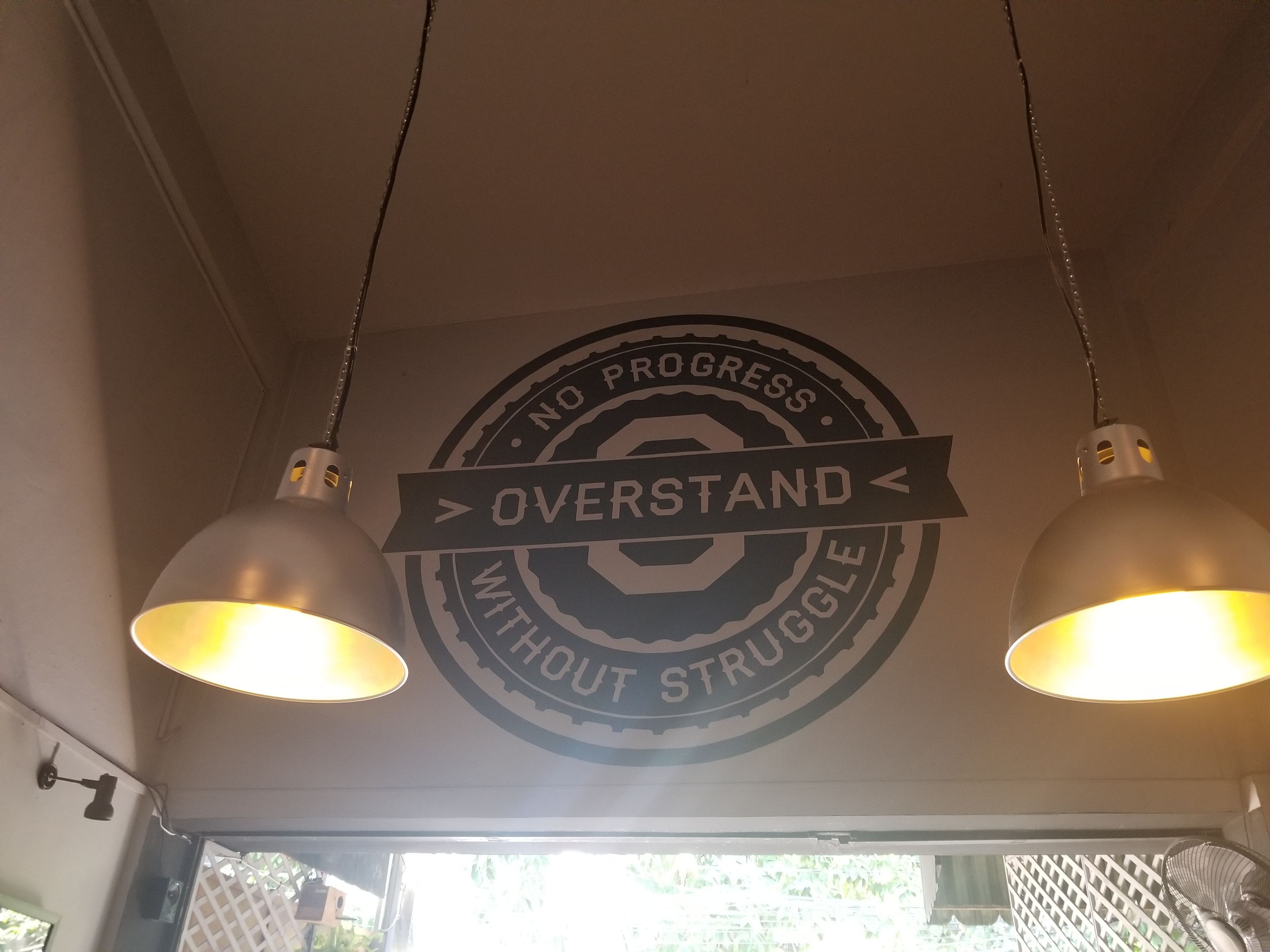 If you visit Chiang Mai and want to get a great breakfast, I definitly recommed this place!
There is so much great places to eat in Chiang Mai. If you have been to Chiang Mai, please share your favorite place to eat.
I am now in Pai! I will be here for a few days before heading to Southrn Thailand!
Thanks for letting me share my Thailand adventure with you all!
Have an awesome day!!!
STEEM ON!
@acromott
food travel blog life yum