"My entry for the 🌸 FLOWER POWER PHOTO CONTEST BY FLAMINGIRL 🌸" Day - 2
Hello photography lovers...!
What's the news for all of you ...?
May you be healthy and always in His protection.
This is my entry for the contest THE POWER FLOWER. The contest was held by @flamingirl. The interest I want to present in this contest is red roses. I took a photo of this flower in the afternoon at a grandmother's house, this flower tree was planted in a pot of black atoms and placed in front of her house.
Dear friends, to take photos of this beautiful red rose, I rely on the camera from the Samsung Galaxy Note 8 smartphone and add an additional lens. I also managed to get more red roses, but today I just want to show just one photo for this contest and I chose it like the one below.
---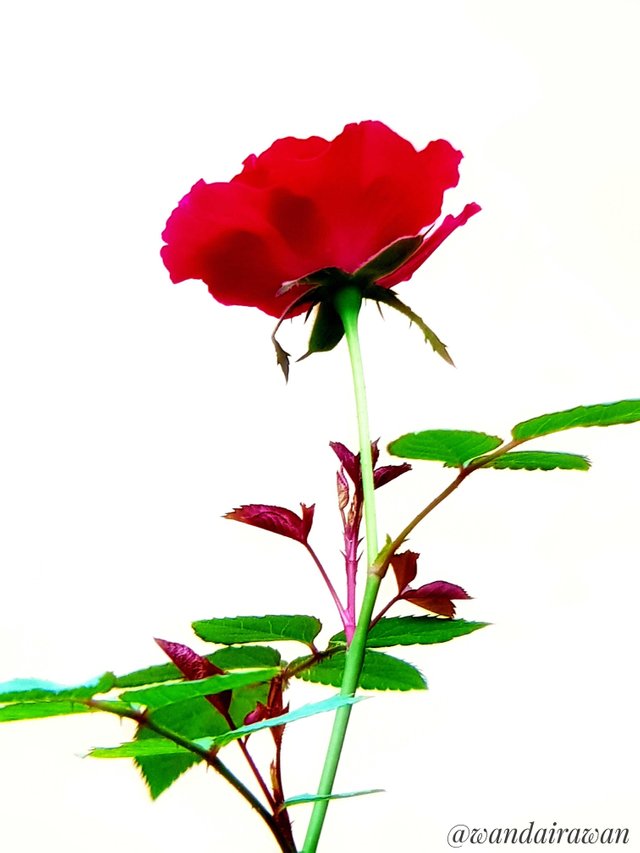 Details of the photo :
▪Title 20190410_061838-02.jpg
▪Samsung SM-N950F
▪Size: 899,46 KB | Resolution 3024x4032
▪Aperture F1,7 | 4.30 mm focal length
▪Flash without flash | Automatic white balance
▪ISO 100 | Lighting time 1/50 s
---
Thank you for those of you who have visited my blog or post. Hopefully you will always be interested in the results of photography or macro photography that I present here.
"WASSALAM"
---
Camera and Lens :
▪︎Camera : Samsung SM-N950F / F1,7 /4,30mm.
▪︎Lens : Tele Fix / Multi function.
Location :
▪︎JL. Railroads. Meunasah Aron, Muara Batu, North Aceh District, Aceh, Indonesia.
Photo by @wandairawan