Flower Power Photo Contest hosted by @flamingirl is a wonderful opportunity for steemians to express their feelings towards flowers.
Chicory or Cichorium intybus is the bright blue relative of the dandelion. Usually found on the roadsides, this amazing plant is also grown as forage for livestock. But what is good for our beloved pets, surely cannot harm us. So feel free to try a salad made of chicory leaves.
From the chicory's roots (dried and grinded) you will obtain a delicious coffee substitute.
Leaving aside the numerous uses of this flower, we can concentrate on its delicate beauty. There is no wonder this blue flower is the symbol of perseverance and magic since it fancies the roadsides or desolated places. 🙂
This photo was taken with Panasonic DMC-FZ7 camera and Photoshop Express edited.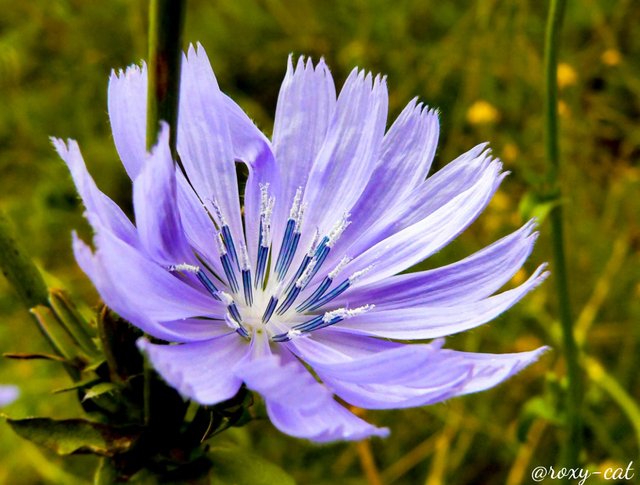 ---
Check out the challenge started by me and @erikah, SeasonChallenge. We would love to learn about your impressions towards the Spring (these being the theme until 3rd of June).



Member of The Steemian Directory