I am bewildered by this plant...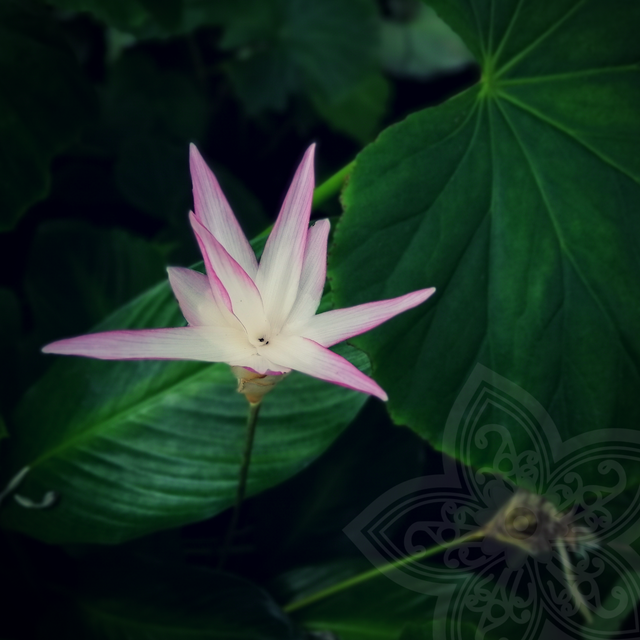 Hey guys! Today I wanted to make a #treetuesday post but then I realised I couldn't resist to post this plant first before showcasing the beautiful but yet unidentified blossom that doesn't have a name found at the Roof Garden from my recent botanical mini forest in a mall that I have visited recently.
I tried using apps too look for it, and even googled it, but still in vain.
It looks a lot like a lotus for its pink sides, but at the same time it is not a lotus (where it is planted on dry ground)
The closest it resembled is a turmeric plant; but then the blossoms I saw on the Internet and the app I tried searching for this flower.... have rounded edges instead of pointy ones.
Just can't help to admire this beauty at the same time boggled with mysterious curiosity.
Does anyone know about this plant?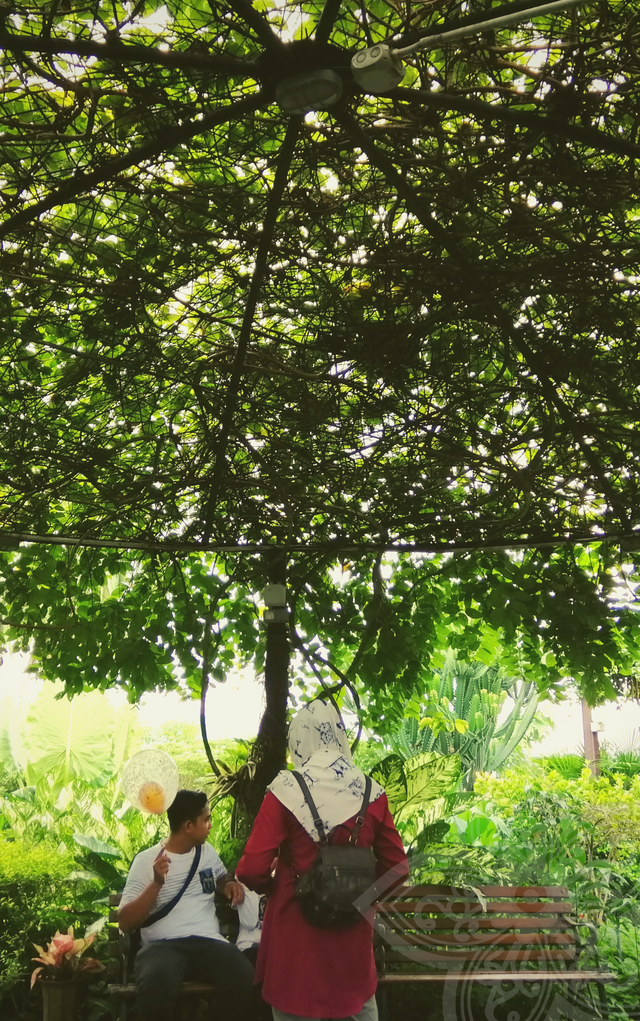 But since this is about a post with trees, I just show you this really creative way of how the botanical garden has helped kept this tree in an umbrella shape.
It really made the whole place suitable for beautiful photo taking!
This is probably the nicest mini botanical I have seen in the heart of Kuala Lumpur - IN A MALL.
Yep. You heard that right.
(And I'll show you the 20 feet tall tree right inside the mall later)
I'll show more floral shots later as not all of them are really nice, and probably I'll post it at my @craftsofluv (crafting account) as I was taking them for inspiration to do my craft work.
Until then

Thank You for Your Time