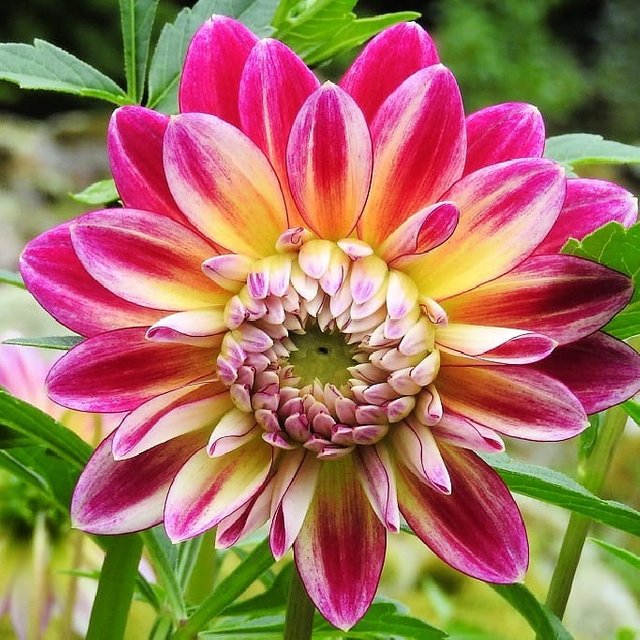 While I've mostly been going back through my archives and finding pictures I've taken on that particular day, I was in the mood for something more colorful today. I'd actually been thinking about the Dahlia bush in our yard recently, because while it bloomed in 2017 (the first year our landlady planted it, after we received it as a gift from a local gardening friend), it didn't produce any blossoms this past summer. Not exactly sure what happened, but I'm hoping that whatever happens with our living situation, we'll be able to get a new Dahlia rooting planted in the spring, and have more of these beauties to photograph!
#flashbackfotos #share2steem #steemitbloggers #dahlia #photography #flower #summerflower #flowerlove #flowermagic #gardening #dahlialover #summerflowers #flowersofinstagram #dahliasofinstagram


Posted from Instagram via Share2Steem
Thanks for stopping by!

Photo credit: Traci York, taken with my trusty Nikon,
and sometimes utilizing my handy dandy tripod
Blog graphics: created on Canva
All words and images are mine (unless otherwise indicated),
and can sometimes also be found on my various social media sites.
Speaking of witch which...

I have one billion many homes on the interwebz.
Here are a few -
My posts may occasionally contain affiliate links. If you click through, I might get a wicked small commission, with no extra cost to you.

I am a proud member of...

Check THIS POST for info on how to join steemitbloggers.


 


As well as these awesomesauce groups...





For info, check out these links: steemsugars; steemusa; steemians directory; helpie