We've knocked out a few things but have a way to go. Here are a few items that I crossed off the list but let's just say I've been a bit distracted by the tide of Vermin lately. ⚔️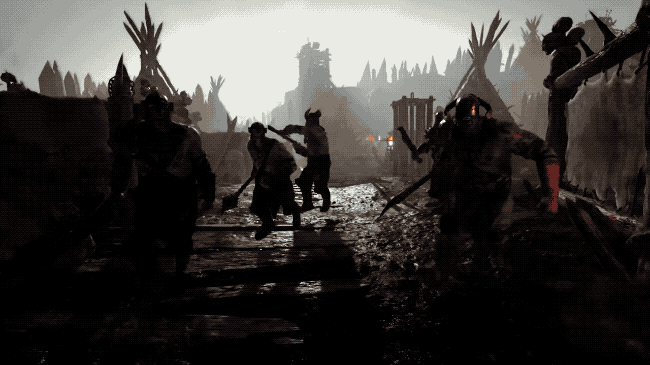 This game is addictive as hell. I've been playing as a mercenary and trying to work on getting the timing down for the blocks. When you are getting flooded by the horde, it's essential to use well timed blocks.
When I wasn't distracted by coop survival games (probably my all time favorite genre by the way), I actually got a few things done.
Proof-of-brain is not exclusive to Steem content creation as there are many brainpower contribution that occur in other forms. It's good to recognize those that do that sort of thing in my opinion.
In what recent ways other than content creation are you contributing to the good of this blockchain?
Here's a small list of mine. Even when I'm slacking, I still manage to get a few things done.
Made necessary changes to @steemflagrewards DB for bot upgrade. This involved adding a few columns for the queue functionality. The code still needs further review as there have been issues with the bot upvotes being very high on the queued flags. Random flag bonus, anyone???

Made change to 8 flagger posting code to fix issue with low weight values. Was missing a power of ten. Guess that means the bot got a bonus as well. 🤔

Built FlagRewards Ubuntu development virtual machine. This didn't take too much time. Just downloaded the iso, set specs, and answer a few prompts. Working on getting the networking done, ssh access and downloading in the requisite software packages and Python libraries. This dev environment will be where we work on the pre-SMT code and ERC20 token distribution mechanism.
---
Those are the most significant happenings I think, after this coming eventful family weekend, I will be focusing on the tasks at hand.
Other than that, I have been spending a bit of time addressing a couple of flag dissenters (@stephanus and @lanmower).
In other words, they think flags are bad but strangely enough have no scruple dealing them. Check my comments and get a load of the hypocrisy.
Apparently, it is an anarcho high crime to try to encourage certain behaviors. How the hell does that even work IRL especially if you have kids? Obviously, being a parent entails encouraging behavior that is conducive to their health and development. That's just common sense.
Similarly, us blockchain citizens are able to influence positive behaviors that are conducive to growth of the platform and conversely discourage bad behavior with the flag if necessary.
I am an advocate of engagement and it's often helpful to communicate if you disagree with anothers' behavior before flagging. That is exactly what @iamstan did yet this clown @stephanus wanted to flex with his rented SP with an BS downvote (that was countered by @freezepeach. Many thanks!)
I was hoping that they would see the light of flags for blockchain moderation. Looks I would have better results trying to reason with a brick wall.
Welp... Can't win 'em all!
And that my friends is my update. Hopefully, I will have something more substantial for you soon.
Posted using Partiko Android