My take on flags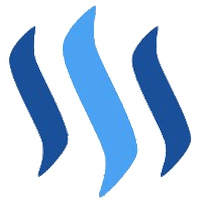 ---
Hello,

so far, I have not commented on the flag topic on the Blockchain. I have said several times that it makes no sense for a Minnow to flag someone. If you find plagiarism or links that are not here, you should use the steemcleaners website and report them there.

I think the flags are good because that's the way to stop people from harming the platform. You can not stop them writing, but the posts become invisible. This is how you win the fight against scammers and spammers.

Did I flag someone? Yes, even several. My account is not strong, but against new accounts that have not deposited anything, it is quite strong.

Will I flag further? Yes, I will. I'm scam trying and spammers. Spammers mostly near the first warning. I still flag the extremes in politics. Why? Because I find a pay over 0 far too much for these hackers.

Yes, I also flag ray hounders. I think that you should be constructive here. Who starts to let his frustration on the others who were born in another country or immigrated to Germany simply miserable.

I also flag communist hate speech, which is also very dangerous. I flag everything that restricts faith and freedom of expression. The two political hurdles that are on the platform here are part of the ecosystem. I'm curious if there are volunteers who can take the same step and just start to flag other people. Flags should make sense, otherwise, it's just wasted voting power.

I will flag all spam comments from this post.


Hallo,

bis jetzt habe ich meine Meinung zum flaggen nicht geäußert auf der Blockchain. Ich habe mehrmals gesagt das es für ein Minnow keinen Sinn macht jemanden zu flaggen. Wenn er Plagiate oder Links die nicht hier gehören sollte die steemcleaners Webseite benützen und dort diese Personen melden.

Ich finde die Flags gut, weil so kann man Leute die der Plattform schaden stoppen. Man kann die nicht stoppen zum schreiben, aber die Beiträge werden unsichtbar. So gewinnt man den Kampf gegen Scammer und Spammer.

Habe ich jemanden geflaggt, ja, sogar mehrere. Mein Konto ist nicht stark, aber gegen neue Konten die nichts eingezahlt haben ist es recht stark.

Werde ich weiter hin flaggen? Ja, werde ich. Ich flagge Scam versuche und Spammer. Spammer meistens nahc der ersten Warnung. Ich flagge noch die extremen in der Politik. Warum? Weil ich finde eine Bezahlung über 0 viel zu viel für diese Hetzer.

Ja, ich flagge auch Hetzer. Ich finde das man konstruktiv hier sein soll. Wer anfängt seine Frust auf die anderen zu lassen welche in einem anderen Land geboren worden sind oder nach Deutschland eingewandert sind einfach miserable.

Ich flagge auch Kommunistische Hetze, die ist auch sehr gefährlich. Ich flagge alles die das Glauben und Meinungsfreiheit einschränkt. Die beide politischen Hetzen die hier auf der Plattform gibt sind ein Teil des Ökosystem. Bin mal gespannt ob es freiwillige gibt die den selben Schritt wagen können und andere einfach starten andere Leute zu flaggen. Flaggen sollte Sinn machen, anders ist es nu verschwendetet Voting Power.

Ich werde die Spam Kommentare alle flaggen.


---