Why VoiceOverPete should join Steem!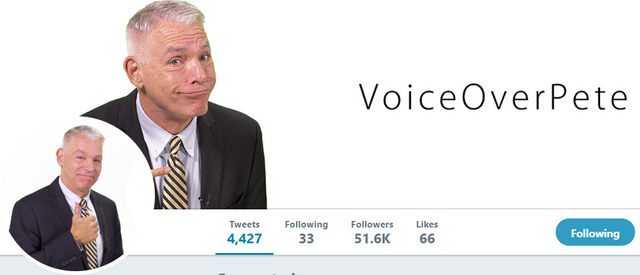 News broke out recently of VoiceOverPete who has become really popular in the gaming community by doing funny voice overs was banned from Fiverr today. If you don't know what Fiverr is, it's a site where you can buy services of people doing all sorts of tasks for you while the site works as an intermediary. I think I'll let the video that VoiceOverPete and his son uploaded to youtube explain the situation.
All I have to say is what a disgusting way from Fiverr to act this way, not only did they ban him for something really unnecessary (how dumb do you have to be to take his voice overs seriously when he jokingly asks for your credit card information) but then refund all pending customers with onsite currency only and still take a $2 service fee per order. They didn't warn or contact him about it before hand and he can't even access the funds that were left on his account that he has earned.
The internet is going crazy over this and even famous youtubers such as pewdiepie are making videos about this incident and hoping that Fiverr will undo the ban. It might not look that way though and VoiceOverPete is looking to change platforms onto Patreon instead which is a platform where you can subscribe to content creators and donate to them in a monthly basis.
This is why VoiceOverPete should join Steem instead!
He could easily do his service here and at the same time get rewarded for his voiceovers when posting it as content, his growing userbase would be able to upvote him.
No transaction fees and no middlemen! Buyers of his service would not have to rely on middlemen taking a cut on each order.
Better marketing and connection to a broader audience.
Most importantly, no chances of getting banned, ever. Even if @dtube would suddenly turn evil and ban him from their front-end, he could still post videos onto another platform and none of his accumulated stake would ever be at risk.
So what do you think Steemians? Wouldn't our platform be so much better?
Let's make him aware by retweeting this post to him @VoiceoverPete ! :)
---