I'm Challenging
My Fellow Steemians
to increase your
Engagement on
The Steem Blockchain!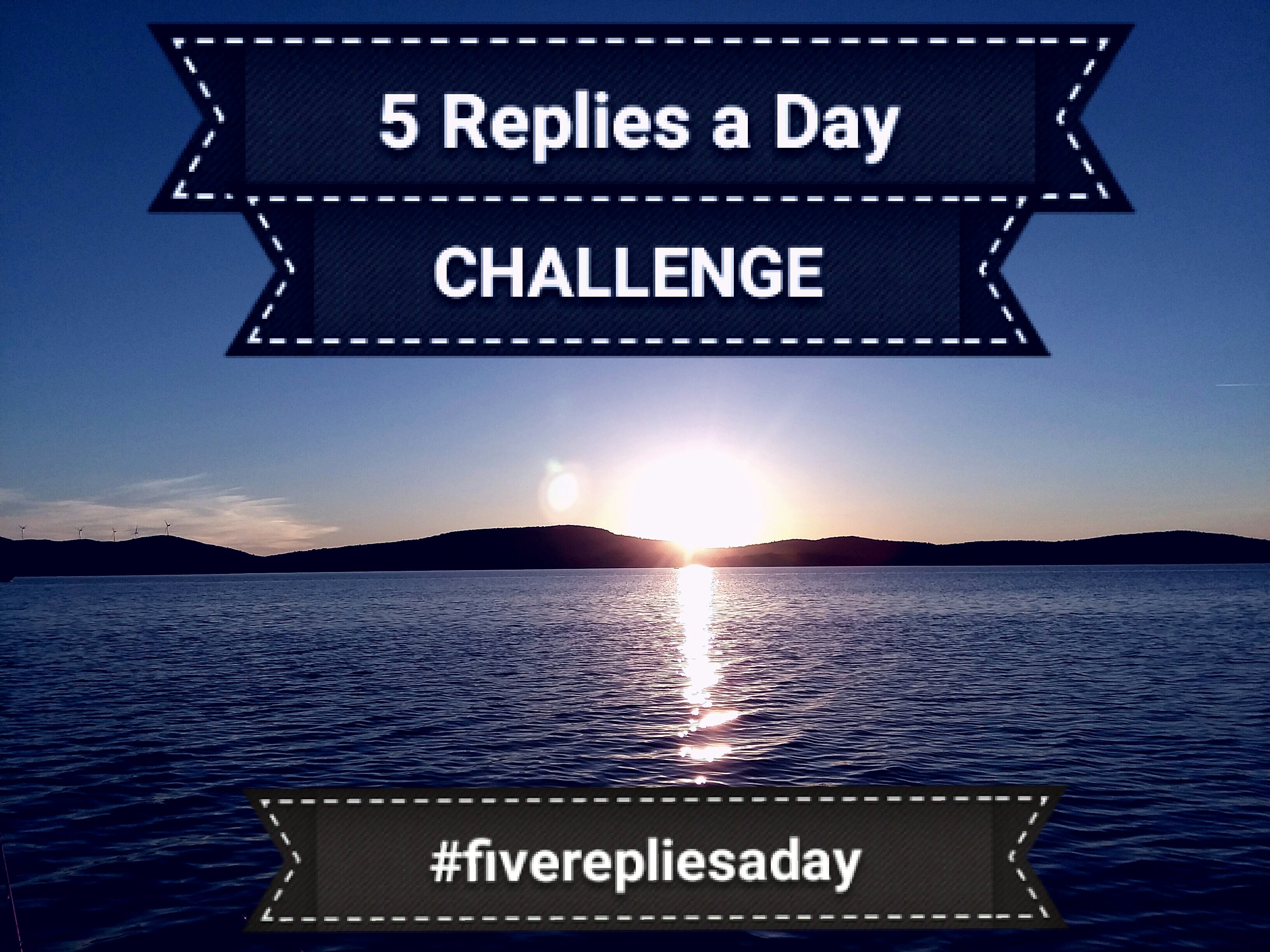 Greetings Steem community!


@Ma1neevent here with you for a new challenge to try and increase our social engagement here on the Steem blockchain.


As we all know, when prices dip in crypto, we tend to see a decrease in user engagement and interactions. The chat communities slow down, people post less, etc. I'm challenging those of you who are sticking it out to increase your level of engagement here on the Steem blockchain!

The "5 Replies a Day Challenge"

The idea is simple really. Leave 5 new replies on 5 different steemians posts each day you're online.


But why?


In my opinion, curation is one of the biggest reasons some people stay on the platform. I've had many steemians come back and tell me after I've curated them, that the curation was a big reason they stuck around. Genuine feedback on a post can go a long way to boosting morale, helping us improve our posts, and building our social circle on Steem. It also reminds people that there are still humans here, not just bot accounts!


So the idea here is to increase user engagement, increase our social reach and followers, and to give more creators feedback. This may help with user retention, especially during times when prices are low. We talked about this challenge on our "Ma1ne & Snekky" Show last night on @msp-waves, and people seemed to like the idea.

So what do you think Steem Community?
Will you take the
"5 Replies a Day Challenge"?


I'm starting a couple of tags on Steemit to help promote this challenge, #fiverepliesaday, or #fiverad. If you'd like to post about your own experiences with the challenge, feel free!


What do you think of this idea?
Could it help with user engagement?


Let me know in the replies below what you think about
The "5 Replies a Day Challenge".


Your Resteems are appreciated
to help spread the word.


Thanks for reading!


Would you like to Support Curator @Ma1neEvent
Through Steem Power Delegations?
Click here to Delegate 50 SP
Click here to Delegate 100 SP
Click here to Delegate 500 SP
Click here to Delegate 1000 SP