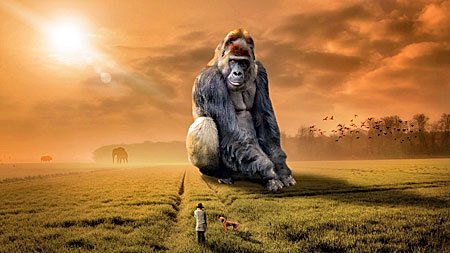 Day 3 and I'm enjoying this.
Doing. Just doing five things for the planet each day.
It is making me stretch, it is making me think, it is making me better.
I'm having fun. And the planet is smiling.
Here comes five more...
1. McDonalds - stop toying around...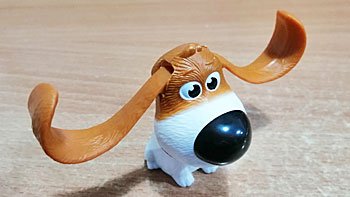 Last Sunday I ended up in McDonalds.
McDonalds is not a place I regularly visit but I was hungry, I needed the toilet and it was the only place open.
To my surprise they now offer three vegetarian options. I opted for the cheapest - a vegetarian wrap Happy Meal.
Happy Meals are a great marketing package - main meal, side order, drink ... and a toy to attract the kids. All for around $3.50.
The toys are most usually based on characters from a current popular childrens film. They are plastic.
I am not a child and I didn't want the toy - but they gave no option - the toy comes in the Happy Meal box whether you want it or not.
What a massive waste of plastic. How many of these toys just get dumped, junked or thrown away as soon as they get home or even before?
I know some children like them and may even play with them, but it wouldn't be nice if Happy Meal buyers were asked if they wanted them or not?
So I've been on to McDonalds Customer Services. I made the suggestion that customers are asked if they want the toy. If they don't McDonalds could maybe even give a small donation to an environmental charity.
They listened, thought it was an interesting idea and said they would pass it on to their Marketing Department.
I am not thinking this is going to go anywhere with just my little voice.
But it does seem like such a massive waste of plastic. McDonalds serve around a billion Happy Meals a year.
Just think of the positive planet impact if the number of plastic toys was reduced by just 10%.
If anyone else, with or without children, is a McDonalds Happy Meal buyer and isn't so keen on the toys maybe you can mention in the store you don't want them - or better still send a message to their Customer Services.
With enough voices we might make a change...
---
2. Cleaning up the soap packaging
I prefer natural soaps. Faith in Nature is my favourite brand - it is vegan and organic.
But they are hard to find round my way except individually packaged and quite expensive.
Now I have found the Good Club are selling the Faith In Nature Lavender Soaps unwrapped in boxes of 18, at a good price.
I have placed an order this evening for the soap along with some other eco and organic products.
There is more to tell about the Good Club story - but that will come on another day.
---
3. Don't get stung by your teapot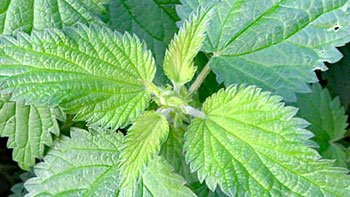 One of the joys of spring for me is when the nettles start growing again.
I love nettle tea. I love that I can just walk out the back door and pick some leaves. I love that is totally free.
Today I only had nettle tea. I have totally cut out any shop bought teas now - at least until October.
It is way more healthy, totally sustainable and saves around £60 ($80) a year.
---
4. My Insect Dilemma
In yesterday's post @mattockfs questioned the planetary soundness of swapping cheese and eggs for monocrop based protein sources (like soya) in the quest for a vegan diet.
That is a very valid point - and one of the issues I struggle with in some of the commercial vegan products.
@mattockfs suggested I try entomophagy - insects as a protein source.
I am a bit unsure where eating insects fits in vegetarian and vegan philosophy - but it doesn't really bug me.
So this evening I placed an order with Crunchy Critters for a range of locusts, mealworms, buffalo worms and crickets.
I'll report back on this when they arrive next week.
---
5. The Daily Donation - Friends of the Earth
Today's £10 donation went to Friends of the Earth UK.
I first got involved with FoE when I was 18 as a local group coordinator.
Since then I have been involved with them on and off for about 3 decades as local activist, volunteer, staff member and regional director.
I learnt so much from FoE. I owe them a lot. £10 is the least I can do.
Keep up the good work Friends of the Earth and happy 50th birthday this year.
---
That's Day 3 of five for the planet.
I am enjoying this immensely.
Anyone out there who would like to join the challenge?
---
[ top image from pixabay.com / other images by @pennsif ]