I have been neglecting my abs and legs a bit lately, so I thought I better start training them again.
I'm finding that all this running really makes my legs sore though.
I also dropped a few exercises, thought I better ease back into legs and abs after nearly a month of not training them.
If you would like to join us for the 100 rep challenge started by @steemmatt please do. I encourage everyone to make the commitment to better themselves health wise.
Here is the last post for the challenge if you wanna join :)
☠️ The Workout - Legs and Abs Day ☠️
💪 20 reps * 5 sets arnie abs crunches, @24.5kgs
💪 20 reps * 5 sets oblique crunches, @12kgs
💪 20 reps * 5 sets standing calf single leg, @ body weight 117 kgs
💪 20 reps * 5 sets leg extensions, @40kgs
💪 20 reps * 5 sets leg curls @40kgs
💪 12 reps * 5 sets standing calf, @160kgs
💪 8 reps * 5 sets leg extensions, @89kgs
💪 8 reps * 5 sets leg curls, @89kgs
💪 12 reps * 5 sets seated abs crunches, @25kgs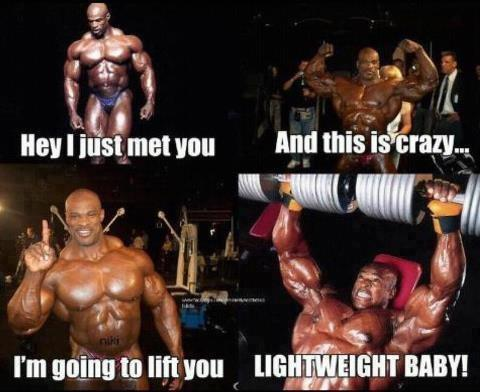 src